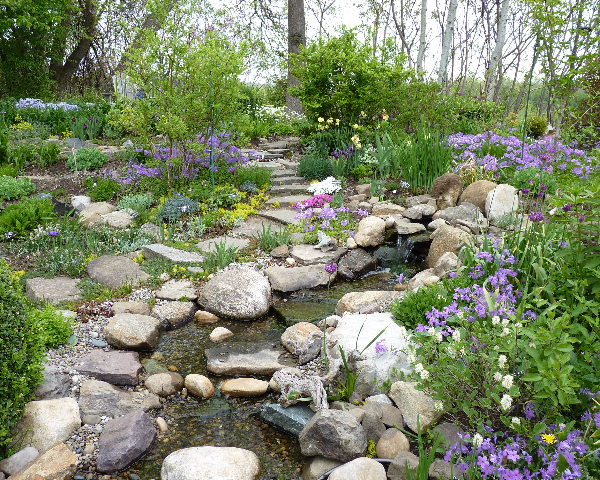 Today's photos are from Betsy Palmer Thompson outside Albany, New York. Betsy says, "My garden is a bit unusual, as I live in a townhouse in the middle of a building of six houses. The property is just 22 feet wide, but it is deep — 55 feet in front of the house and 100 feet behind.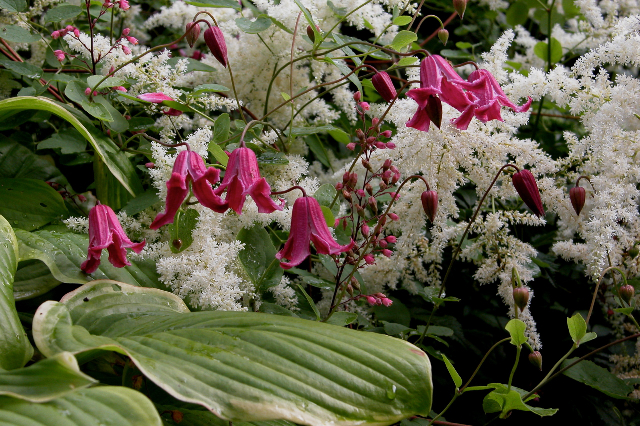 "I have lived here for 27 years, gradually removing all the lawn and replacing it with small trees, shrubs and perennials. There are over 200 cultivars of daylilies, nearly 100 each of hosta and iris, 20 of epimedium, a large collection of wildflowers, and many other favorite plants.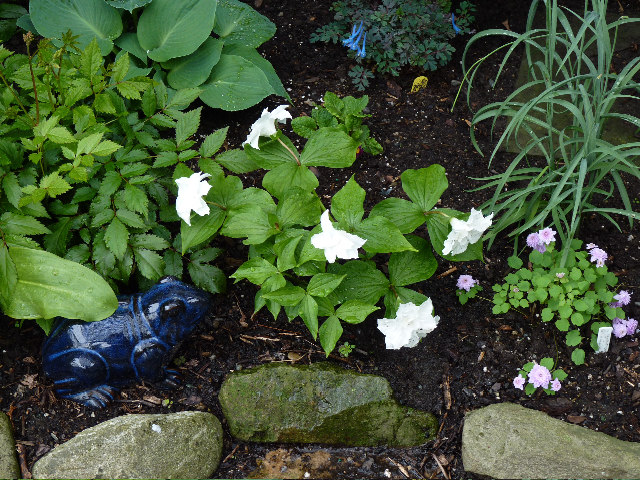 "I do have a compost pile, but I must have compost delivered as well, as I am an organic gardener. All supplies have to be carried through the house, storage is limited, deer and other wildlife are daily visitors, and neighborhood restrictions prevail, so the challenges are many, but I keep plugging along. This is my little paradise. I love sharing it with friends, participating in local plant societies, and donating plants to worthy organizations."
Wow, Betsy! You've overcome some serious obstacles to create a gorgeous garden. Your neighbors must adore you. Thanks so much for sharing this with us!
***Much more info in the captions***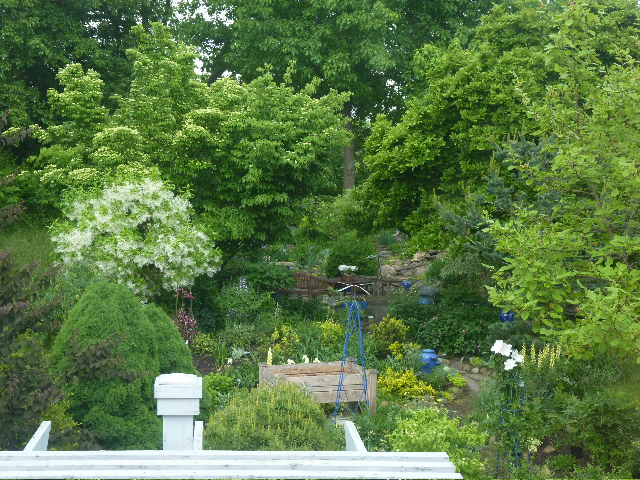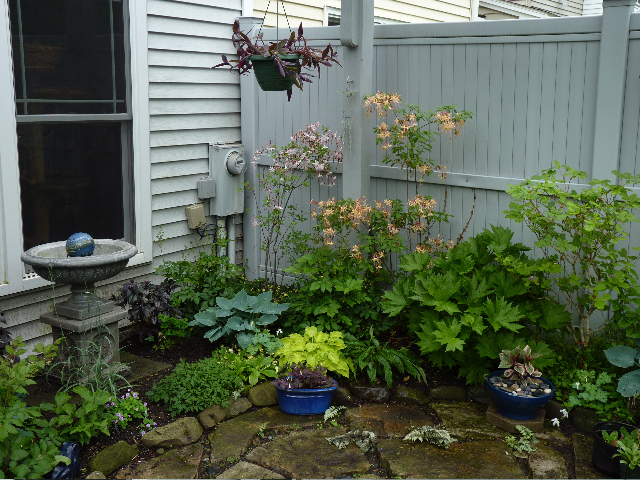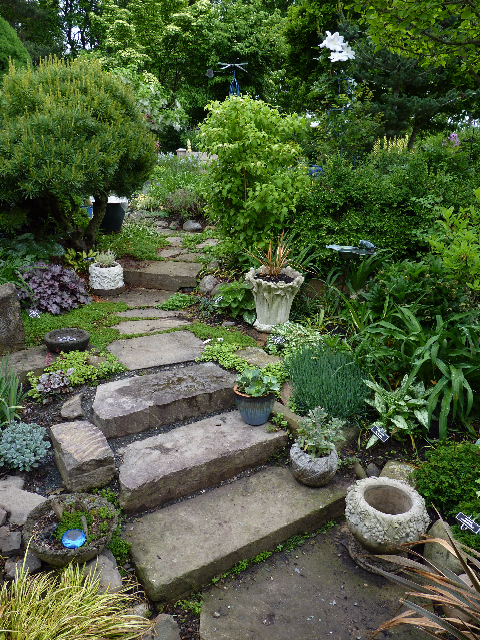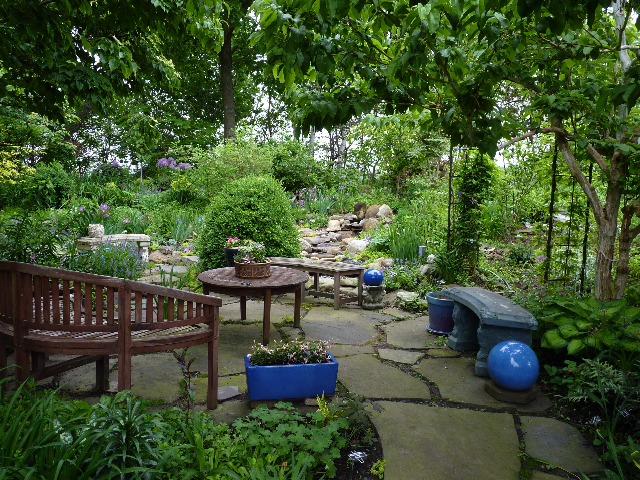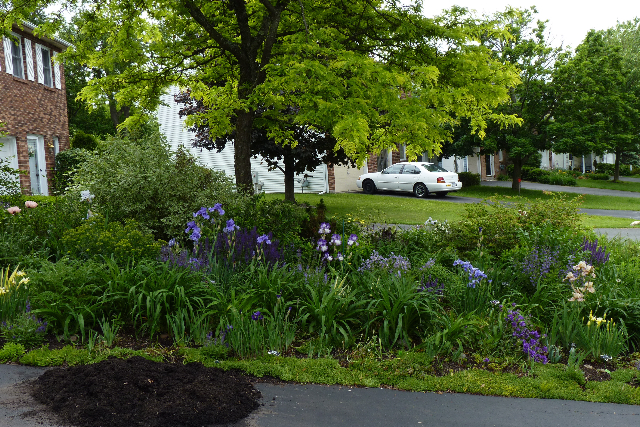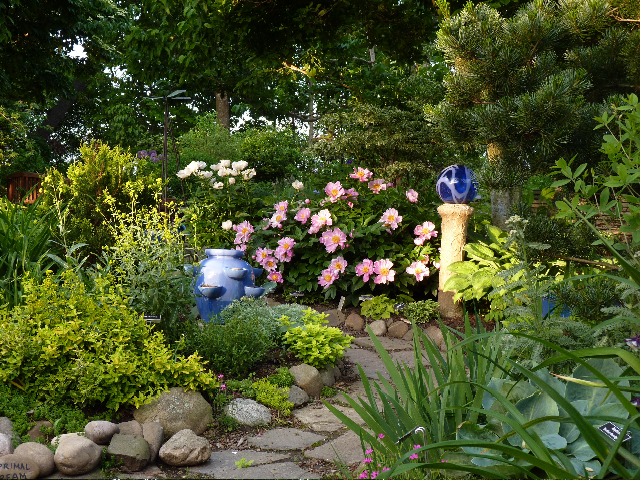 Want us to feature YOUR garden in the Garden Photo of the Day? CLICK HERE!
Want to see every post ever published? CLICK HERE!

**Check out the GPOD Pinterest page, where you can browse all the post in categories…fun! CLICK HERE!**