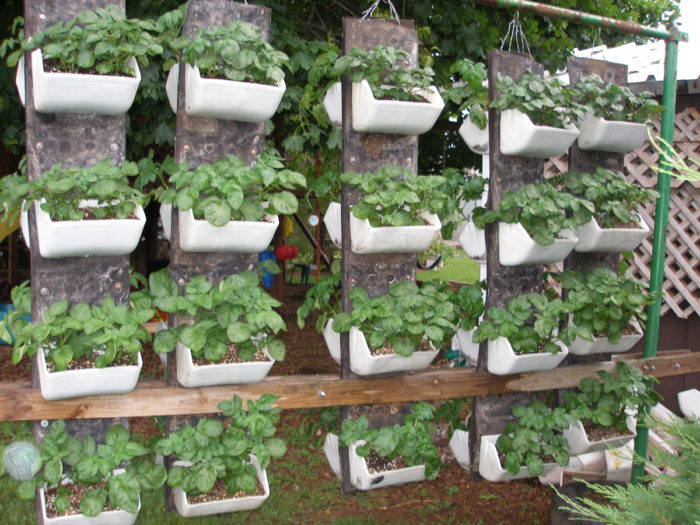 Today's photos are from Cindi Martin in Chambersburg, Pennsylvania. Cindi says, "Every year we add to our yard. This year we are looking forward to enjoying the yard much longer with the early spring. We try to reuse things in a very unique way. The corn crib used for our gazebo came from a friend's farm when they sold out. My husband works for a feed mill which burnt down 2 years ago. They were going to dispose of the conveyor belting with buckets. He asked if he could have it and they said sure. He brought it home and  we made great use of it.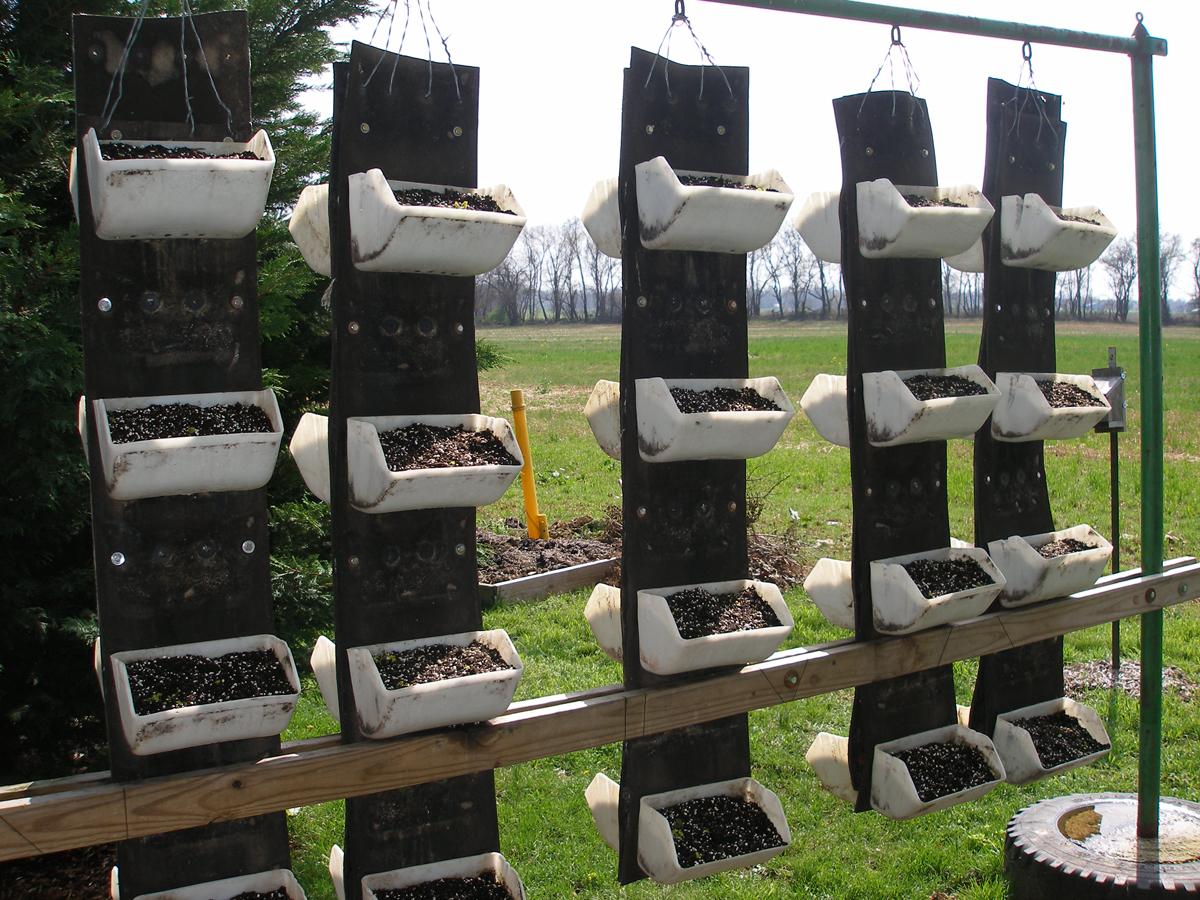 "Last year was a test of sampling what would grow. This year my husband hung 8 strips (5 buckets each) on a frame and we now have 40 buckets of little red potatoes growing. By the end of the month, we will be eating them–Yum!  We used other strips at the post that supports the garage door and another on the gazebo. These have pansies in them for now, and later I'll plant them with sweet potato vines and million bells."
So cool, Cindi! Your own version of vertical gardening!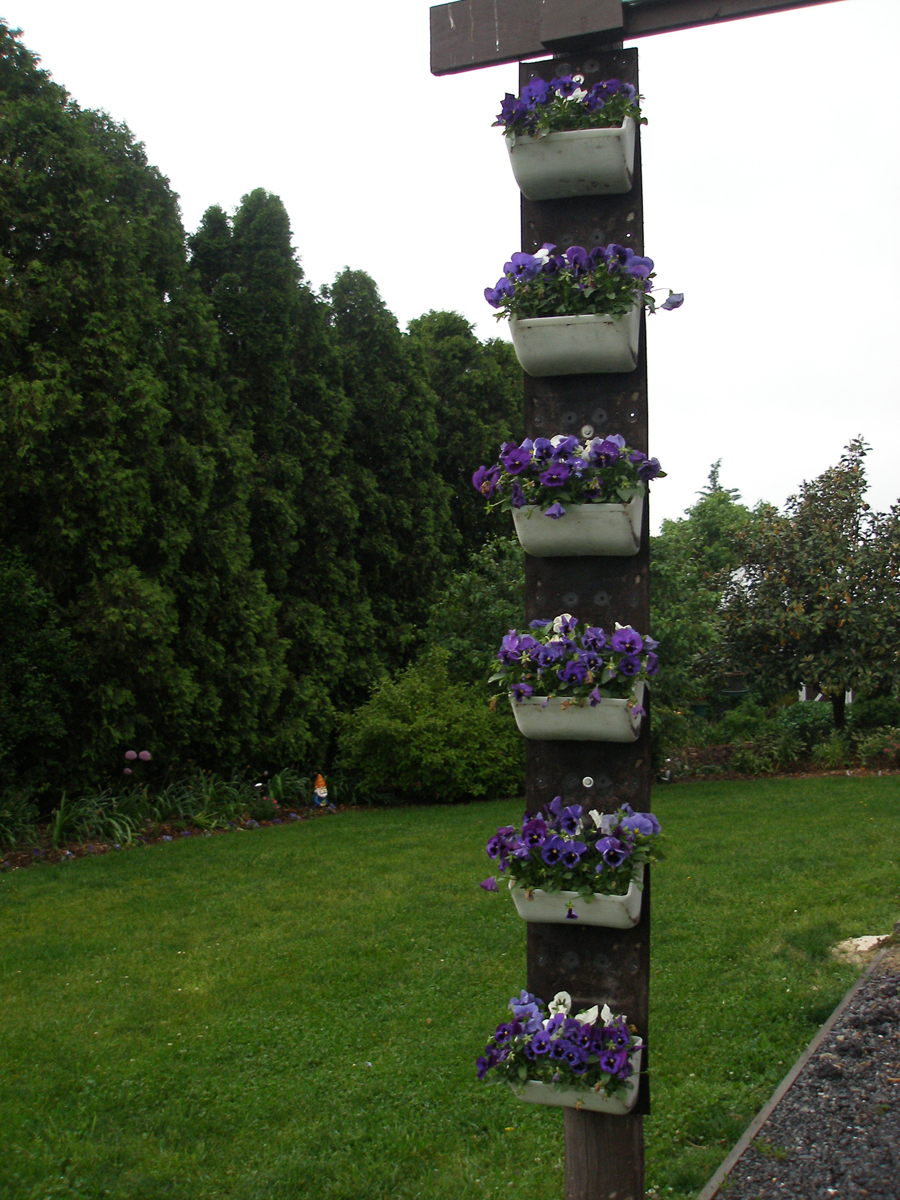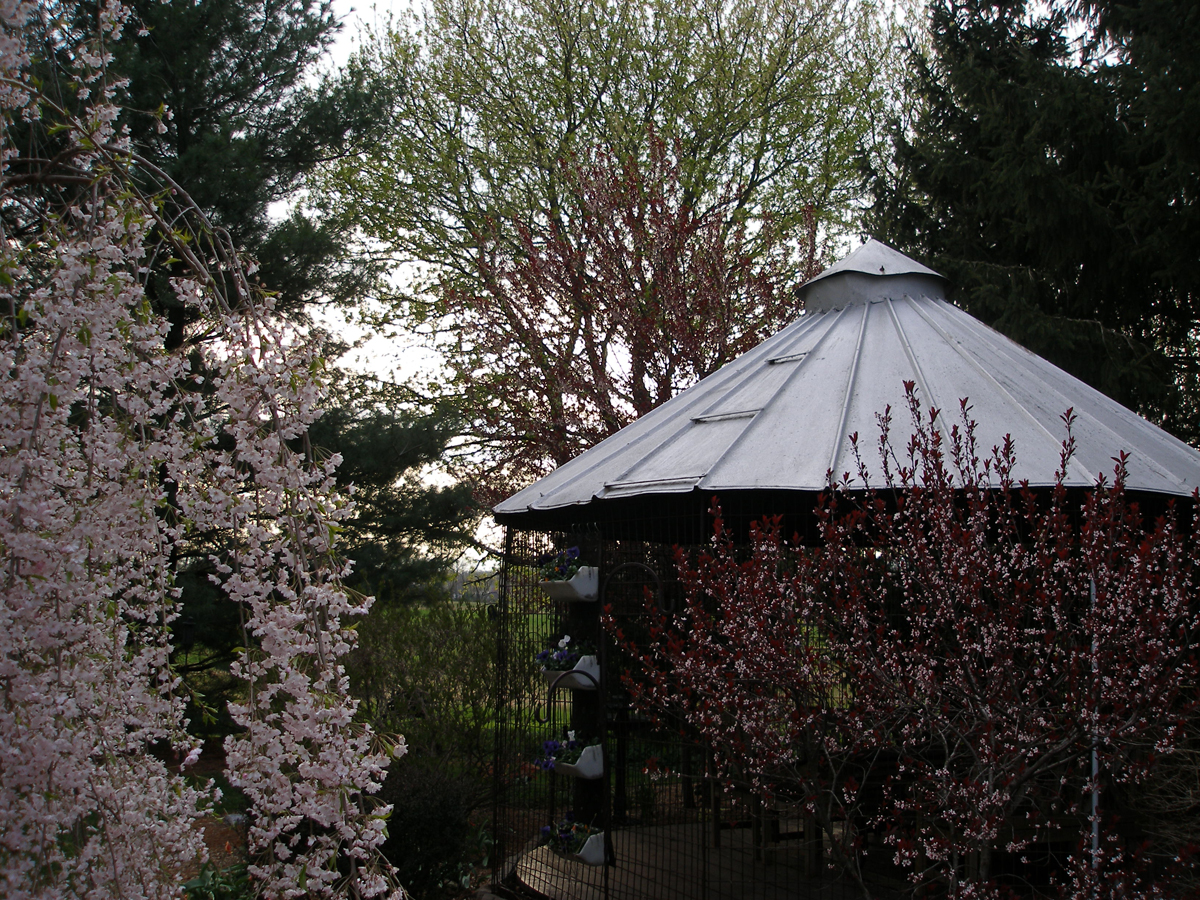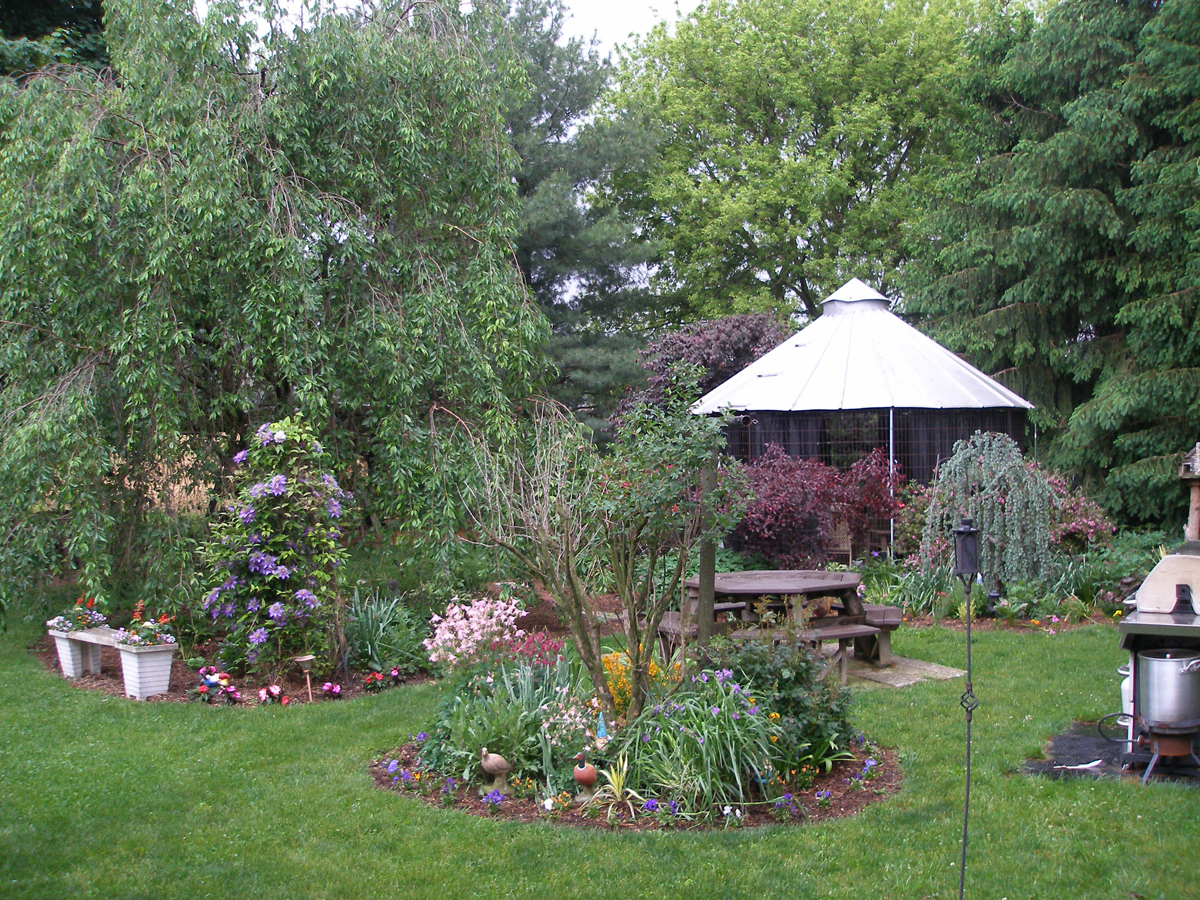 ****ATTENTION!! FREE STUFF ALERT!!**** (In case you didn't see it yesterday, or the day before, or the day before that)
Hey all, I have a TON of gardening books (mostly on veggie gardening, Hot Topic #1 these days) laying around my office, sent to us from publishers hoping for reviews in the magazine. They're all great, but we only have a tiny bit of room, and only once in a while, for reviews in the mag. While talking to my editor about it last week, we decided to spread the wealth. Sooooo…I'll be randomly choosing two people each day from all of the people who to send me photos of their gardens (or their gardening travels) for the rest of this week to get a free book (my choice)! Email photos to me at [email protected]. No guarantee that I'll post your photos on the blog (I explain why HERE (way down at the bottom)), but you'll get a package in the mail in a couple of weeks. When you send in your photos, be sure to include your full contact info (and your username) and a description of the photos you've sent. Woohoo! Exciting, yes? I'll announce all the winners sometime next week, since I'm out of the office most of this week. Now go dig out some photos, or drag your camera outside!