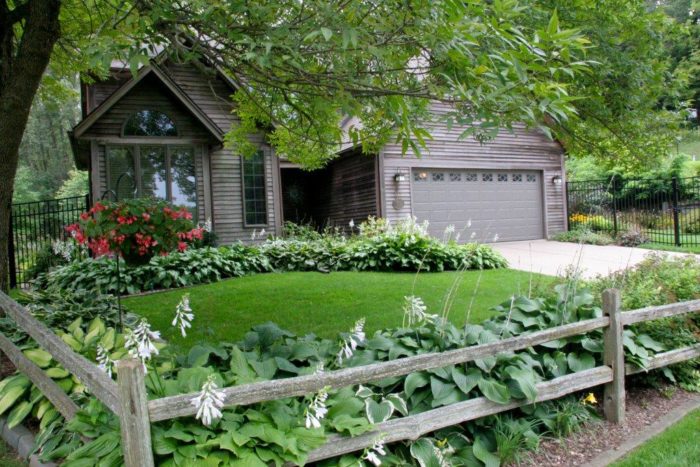 Get ready to spend almost an entire week in one wonderful garden, folks. Beth Zakrasek sent in a boatload of photos a few weeks ago, and I was so excited when I saw them, but sorting through them for posting was a big job that I needed to find time to do. Well FINALLY I was able to do it last week, and the wait was worth it!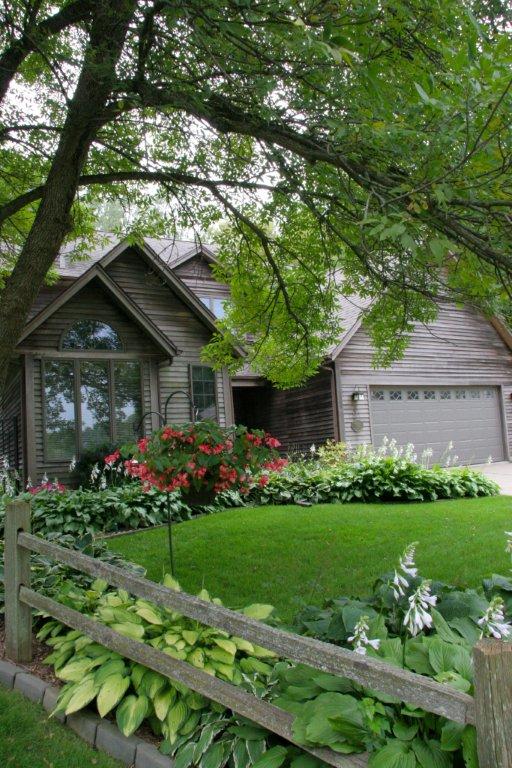 We'll get a bit more of Beth's story each day, but for today, she says, "My husband and two children moved from north Texas to Iowa 20 years ago when our son was 9 and our daughter was 4. I knew absolutely NOTHING about growing perennials and very little about annuals, and I had never gardened anywhere but Texas.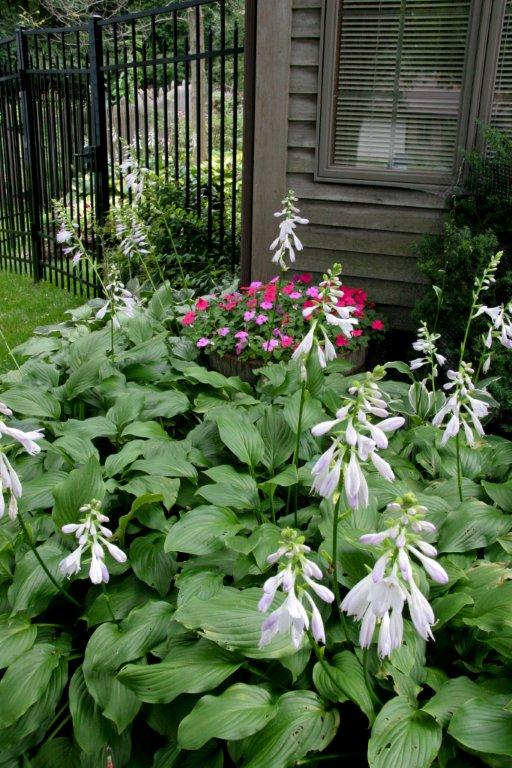 "My husband and I had grown vegetable gardens very successfully back in Texas, but our new yard here in Iowa was mostly shade and I began my quest for learning to grow shady gardens! It has been so much fun and so fascinating to find such a diverse array of plants that thrive in partial shade/shade. I now have over 300 hostas of many types, each with a plant personality all its own.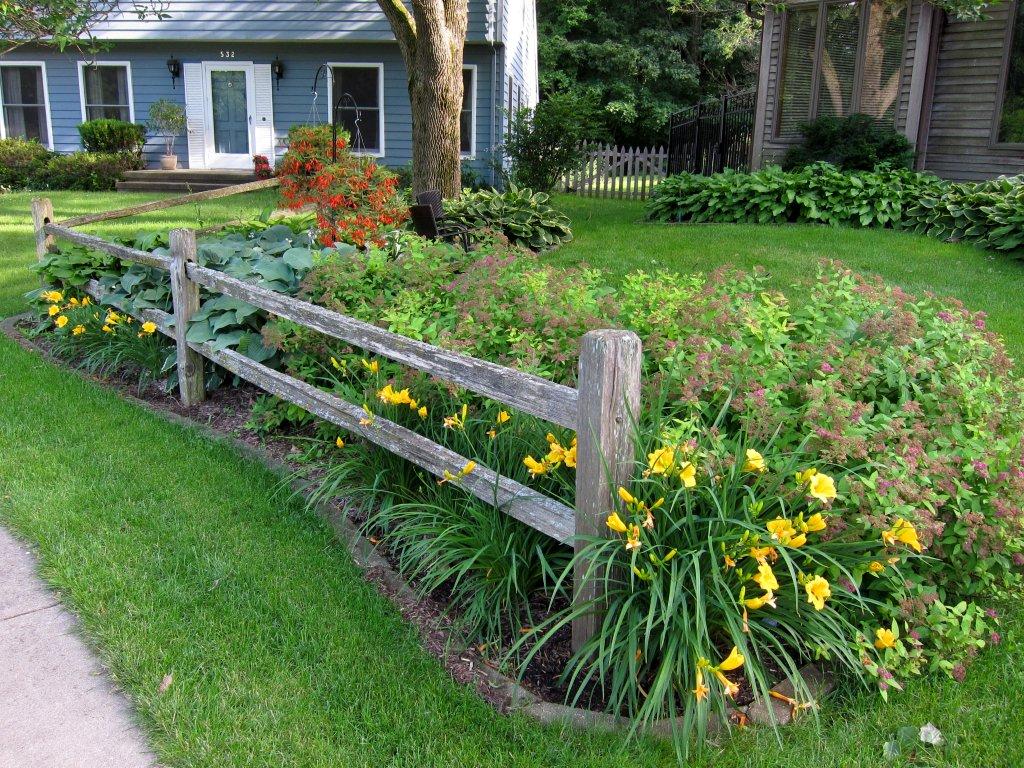 "My yard was total lawn and had NO PLANTS at all except the natural foliage you see on the hillside above the retaining wall, and the trees in the surrounding woods. I created and dug all the garden beds myself with a shovel and used a wheelbarrow to cart the lawn turf to my neighbor's house where they were patching bare areas of their lawn. My husband and I laid the edging stones ourselves.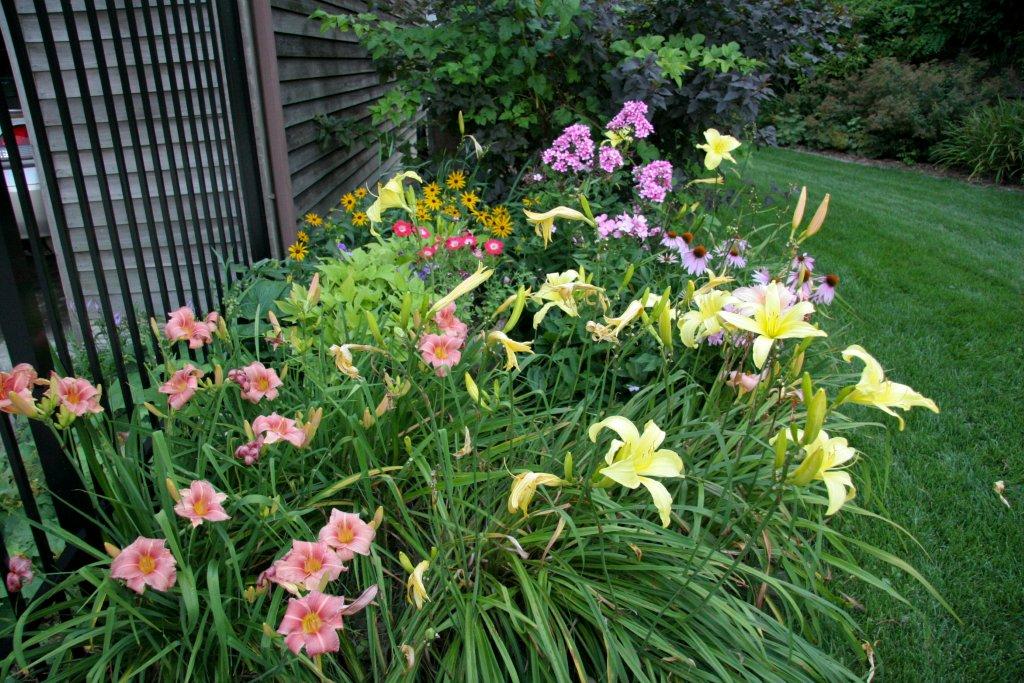 "In the front yard, I wanted to create the feeling of an outdoor room, so my husband put in the little split-rail fence and I dug garden beds and planted! We love it and it is a cool, shady spot to sit and visit with neighbors in the front yard, since we do not have a front porch area for that."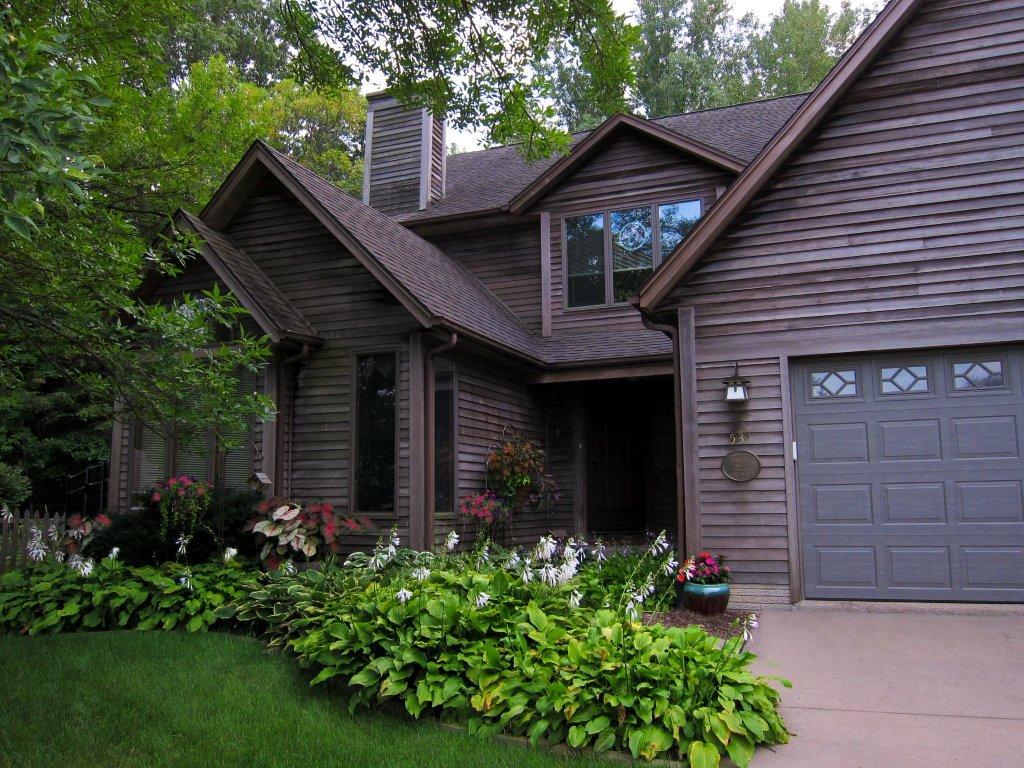 So cool, shady, and calming, Beth!
**Stay tuned for tomorrow, when we'll see other parts of the garden, and learn more about that deer fencing.***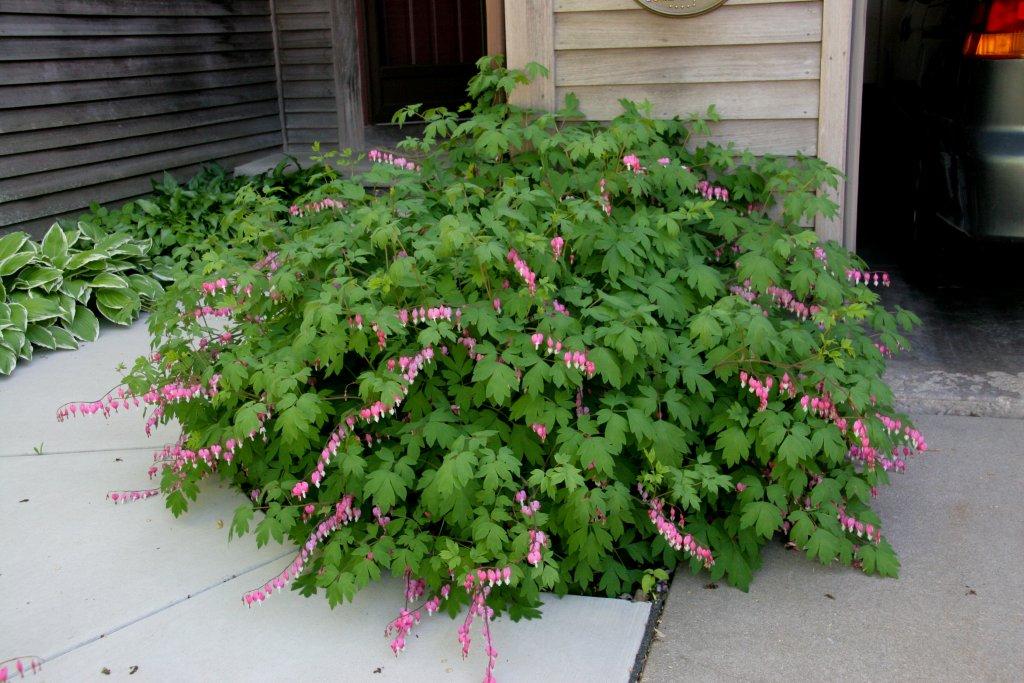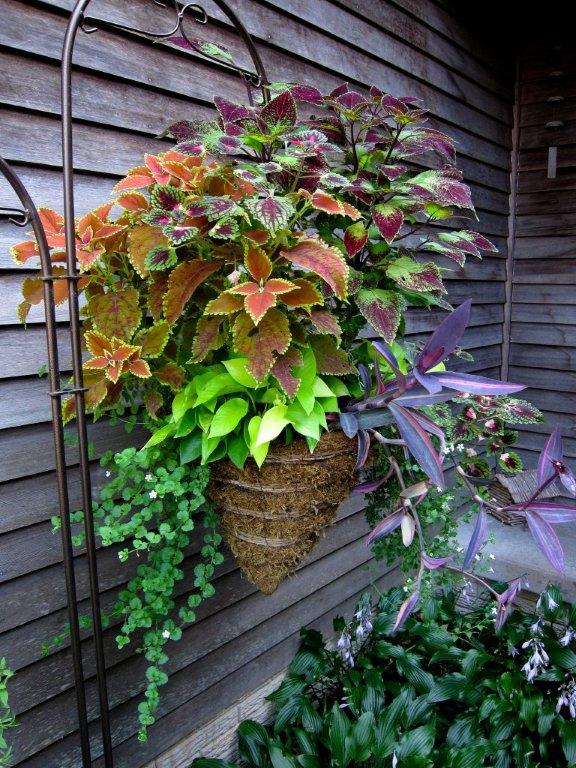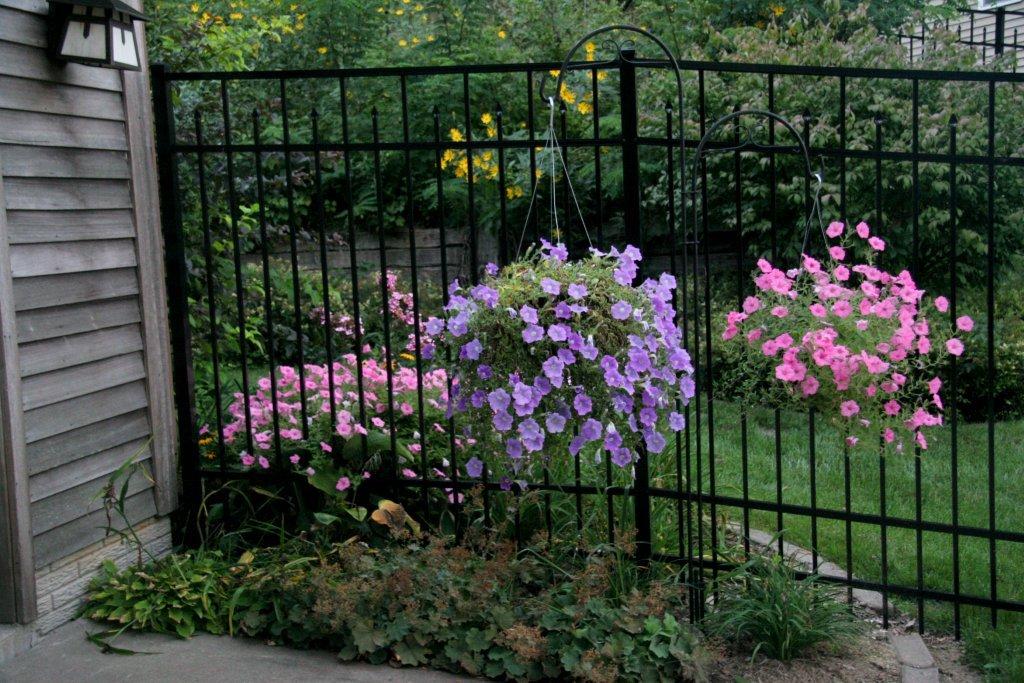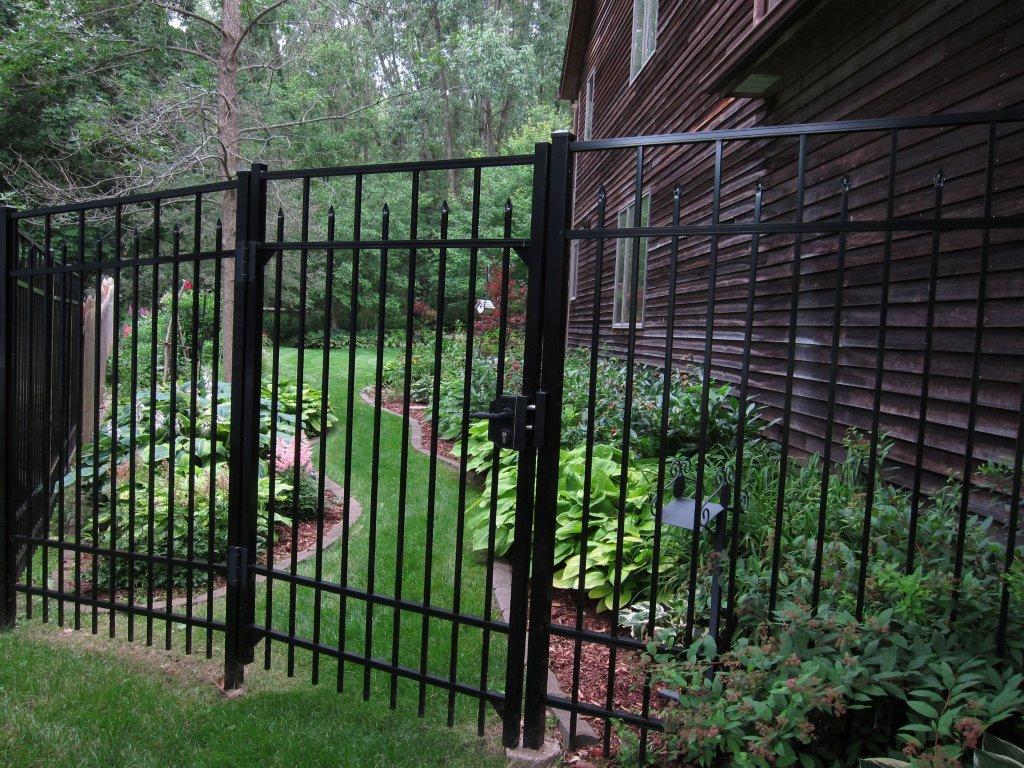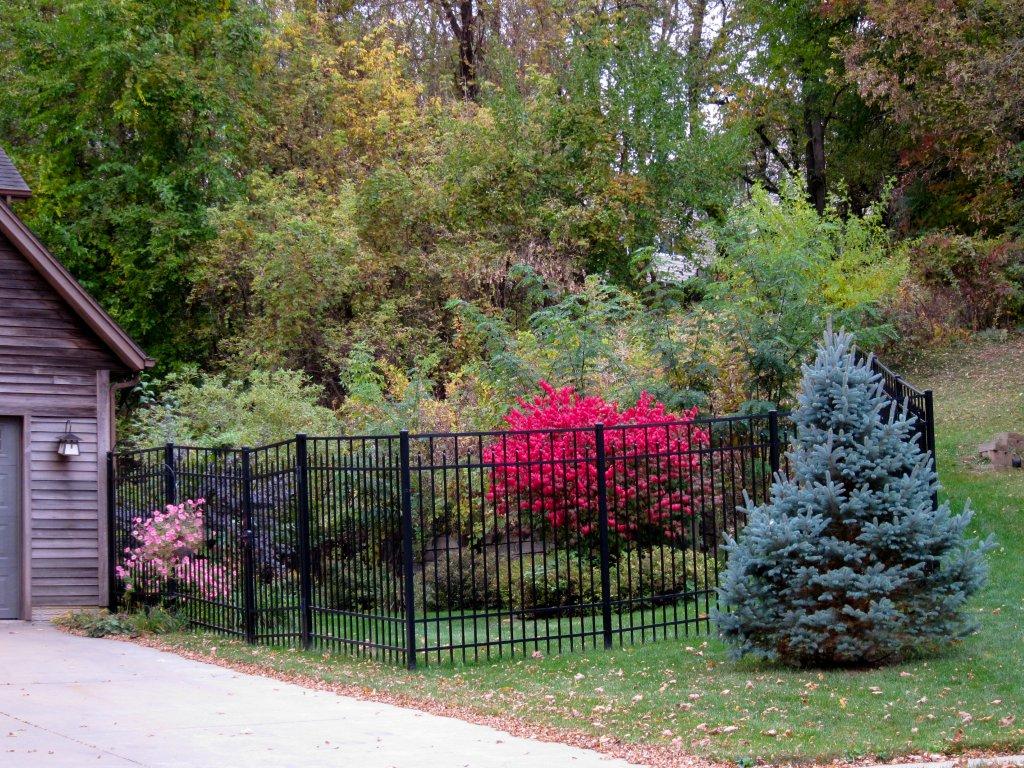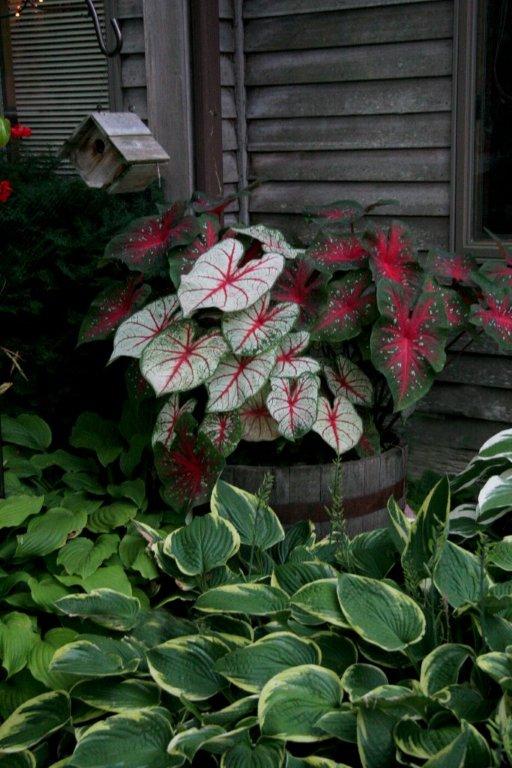 Want us to feature YOUR garden, or a garden you've recently visited, in the Garden Photo of the Day? CLICK HERE!
Want to see every post ever published? CLICK HERE!
Want to search the GPOD by STATE? CLICK HERE!
And last but not least, Check out the GPOD Pinterest page, where you can browse all the post in categories…fun! CLICK HERE!