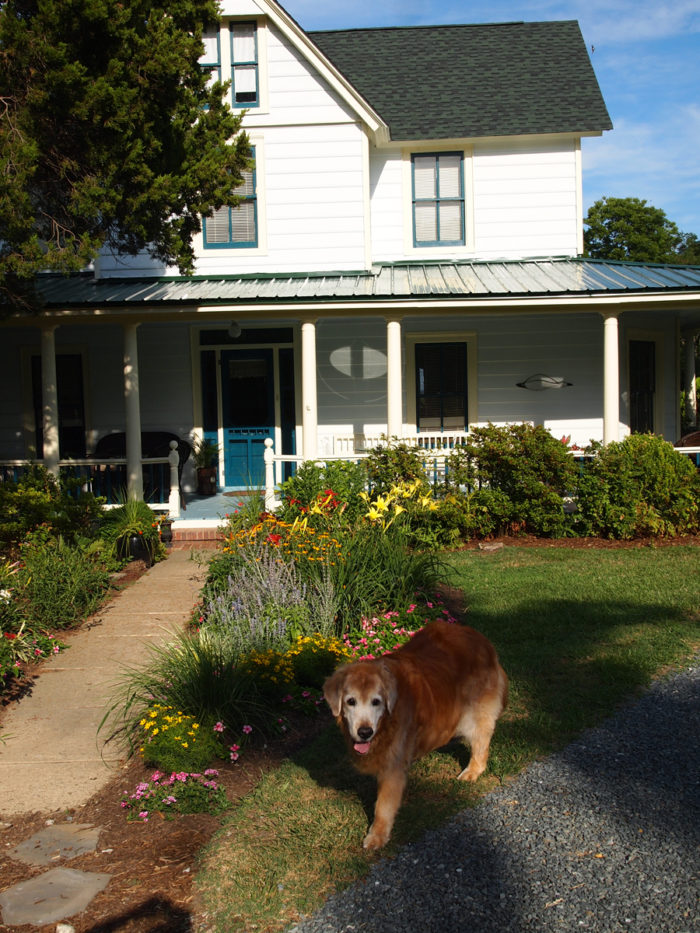 Today's photos are from Beth Hall on Tilghman Island on Maryland's eastern shore, on the Chesapeake Bay. Beth says, "My husband and I purchased our house, an 1855 Victorian farmhouse, in October 2011. The house had some pretty nice established perennial beds, which my husband and I worked to enhance. We made some major modifications to the garden, too.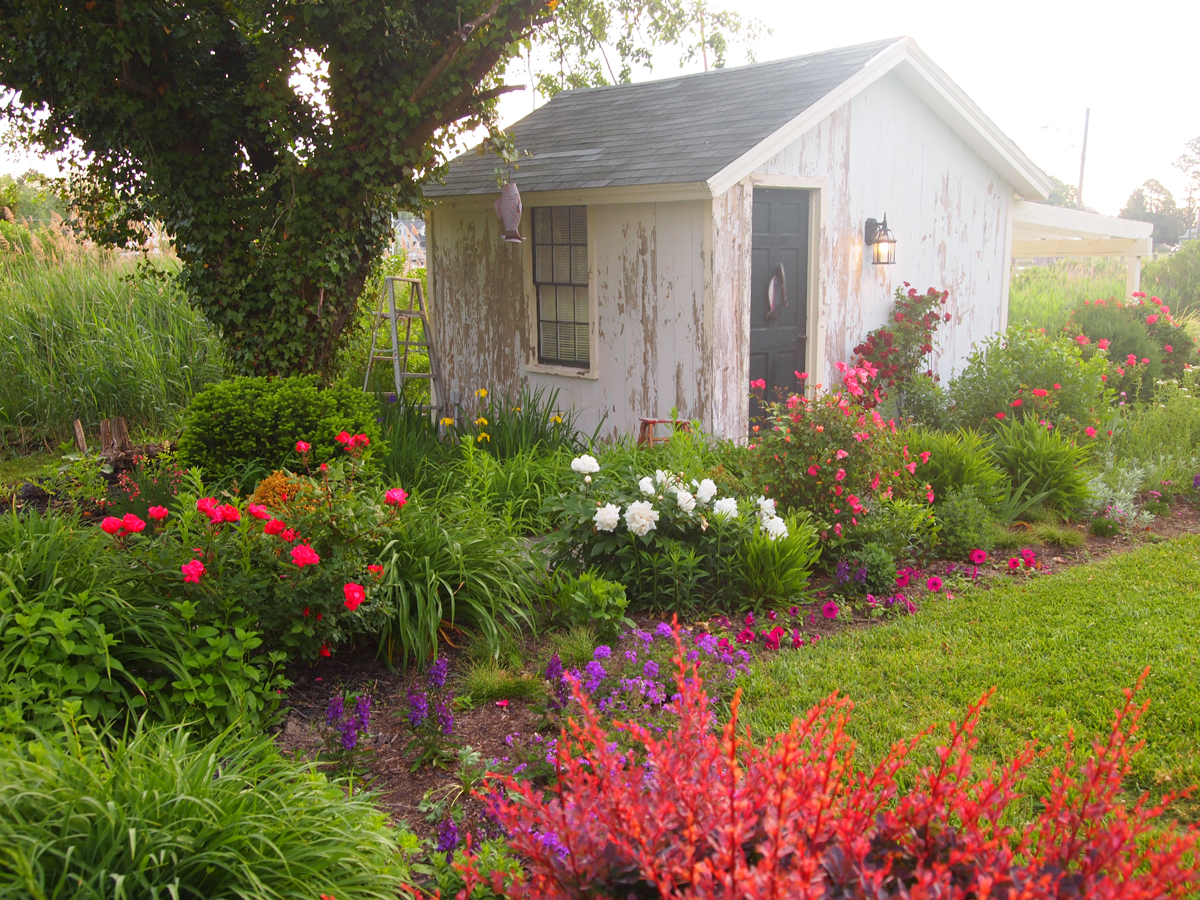 "The front of the house was hidden by gigantic overgrown boxwoods that were no longer attractive and made the front walk impassable. We removed the boxwoods and put in a perennial border on both sides of the sidewalk. We also enlarged the flower bed around the fountain and created a new flower bed. In addition, there is a large border in the back of the house which we enlarged all around. We refer to the outbuilding as the "Love Shack" which my husband and I have since stripped and repainted).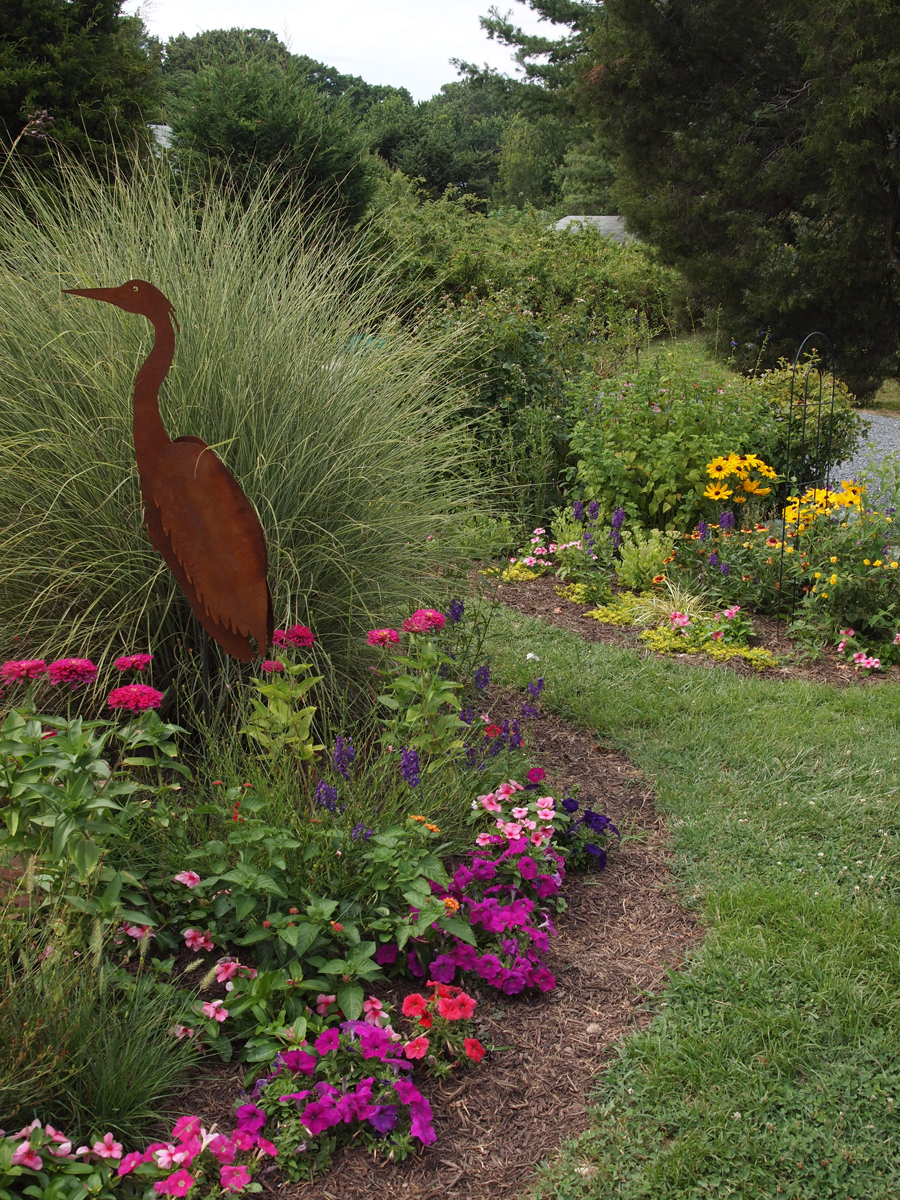 "Our next project is to put in a raised bed vegetable garden! My husband and I adore gardening and happily spend much of our free time working in the garden. I'm an avid fan of Fine Gardening magazine – I believe I've been getting the magazine for more than a decade and would not part with a single issue. I often go back and re-read them and have found them an invaluable source of information and inspiration."
Aw, thanks, Beth! And thanks for sending in these great photos! I especially love all the warm reds and hot pinks in your garden. And the miscanthus is the perfect backdrop for your crane. Feel free to send in more photos! We'd love to see more.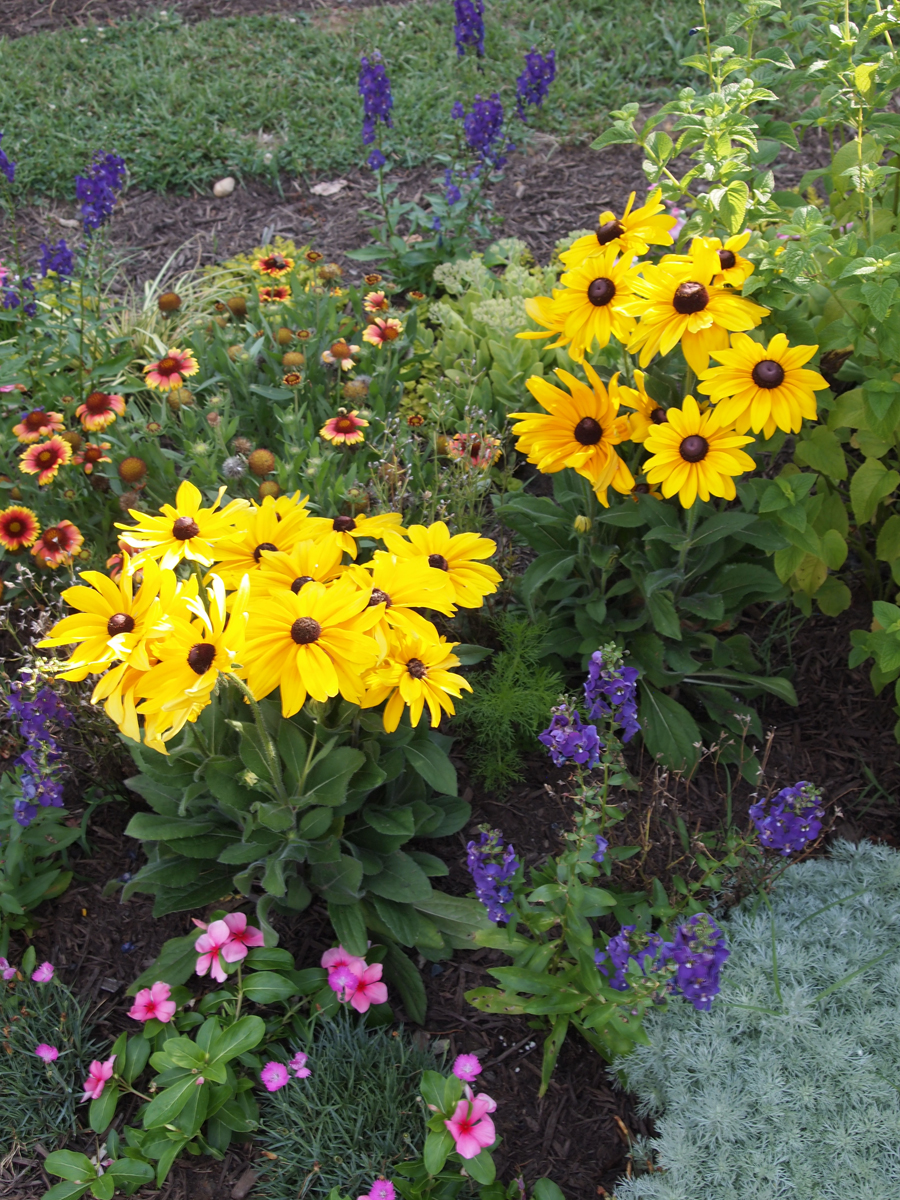 *****Hey all–our web guru Ruth did something really cool last week–she figured out a way for you to search the GPOD by state! Want to see every garden we've featured in California? No problem. Massachusetts? Just as easy. Check it out HERE. And if you live in a state we haven't covered yet, get out your camera and start snapping!*****
_______________________________________________
Want us to feature YOUR garden in the Garden Photo of the Day? CLICK HERE!
Want to see every post ever published? CLICK HERE!

**Check out the GPOD Pinterest page, where you can browse all the post in categories…fun! CLICK HERE!**