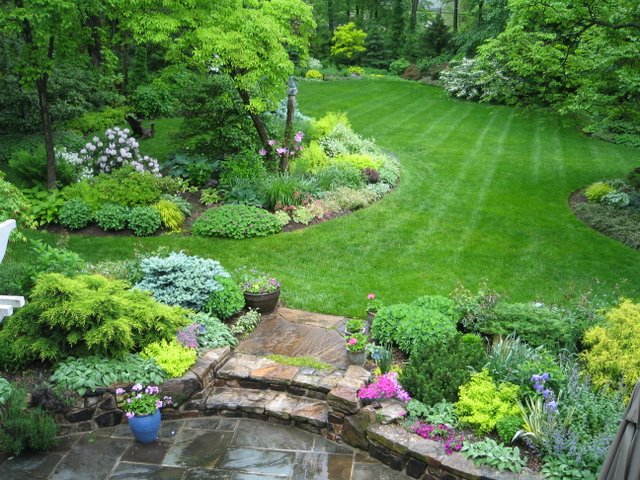 Today's photos are from Sally Barker in Maryland. Sally says, "When my sons left home about 15 years ago I decided  the backyard skateboard ramp needed to go and I began tackling vines and weeds and invasives on our one-acre suburban Baltimore lot.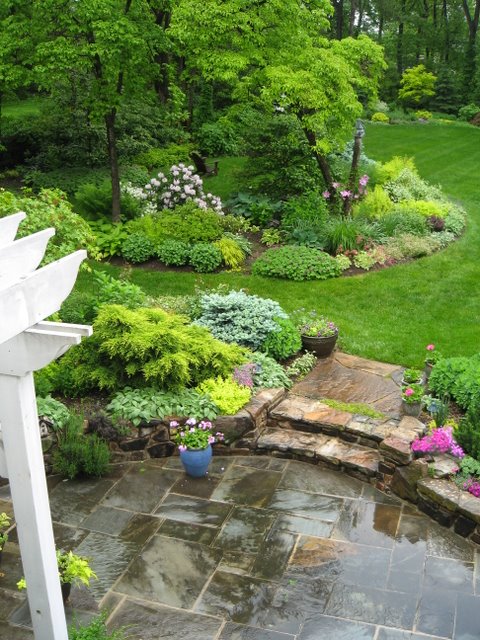 "Hauling hundreds of wheelbarrows of compost/soil and mulch, and designing along the way, I began creating deep and gently curved beds with layers of trees , shrubs and perennials. A stone patio was installed in 2002 allowing additional plantings.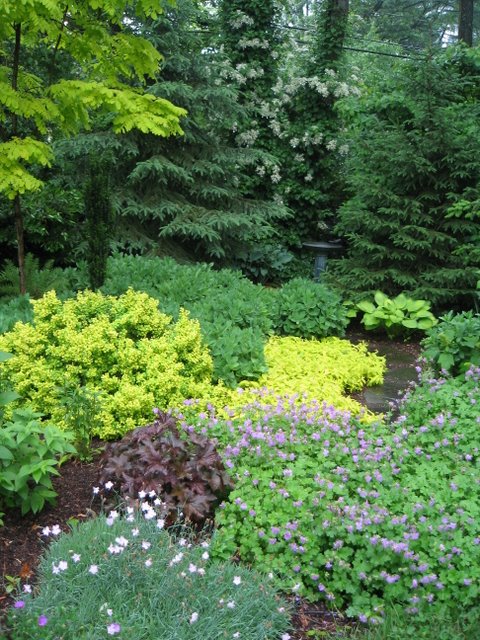 "My goal has been to create a tapestry of shades of green and chartreuse and silver with beautiful and varied foliage. Flowering roses and hydrangeas and perennials are just the frosting on the cake!"
Wow, Sally. Just….wow. Pure gorgeousness. What a great way to start the week!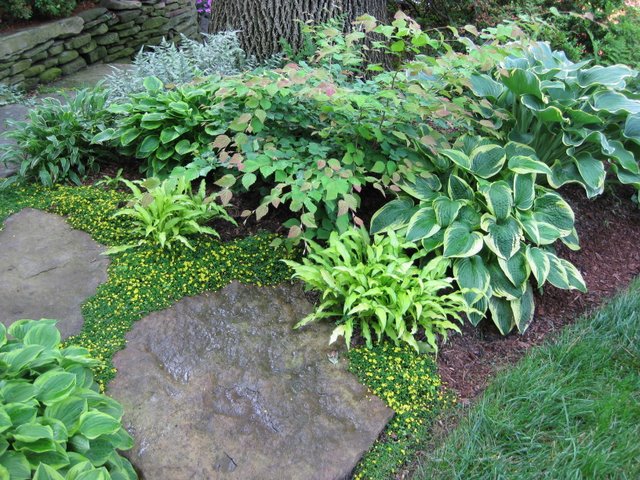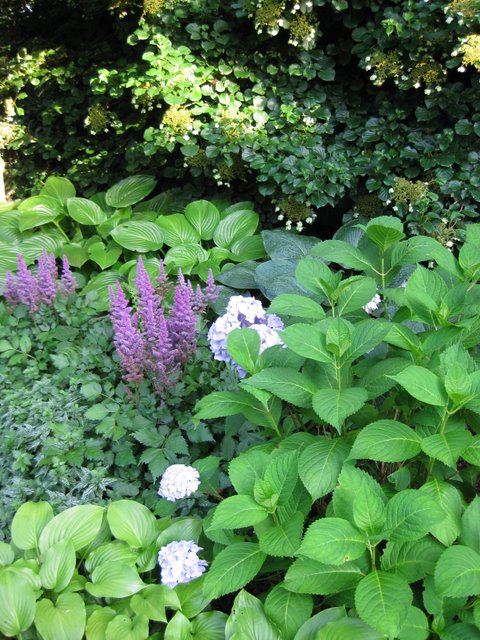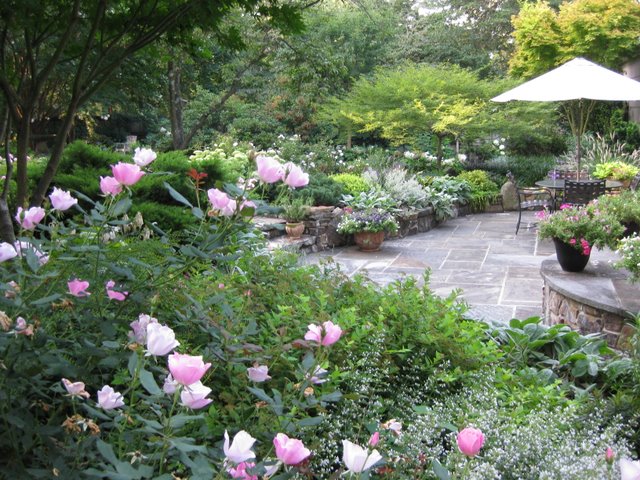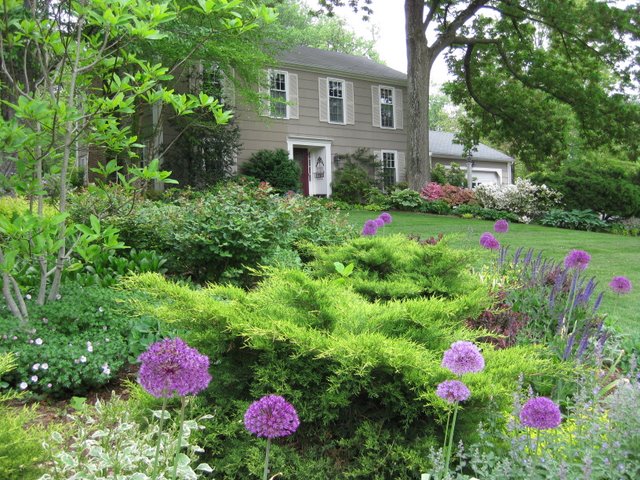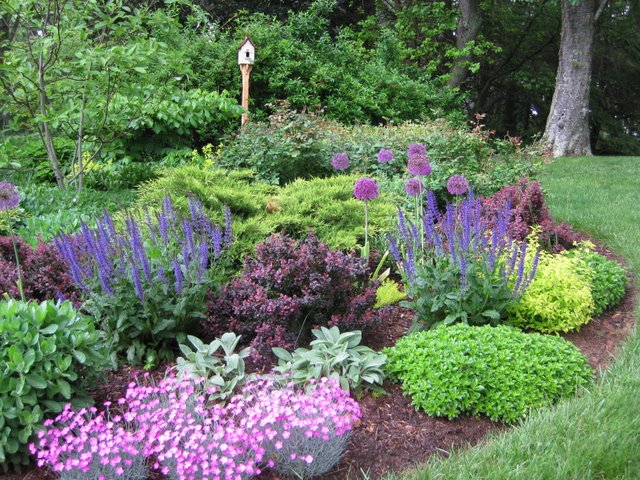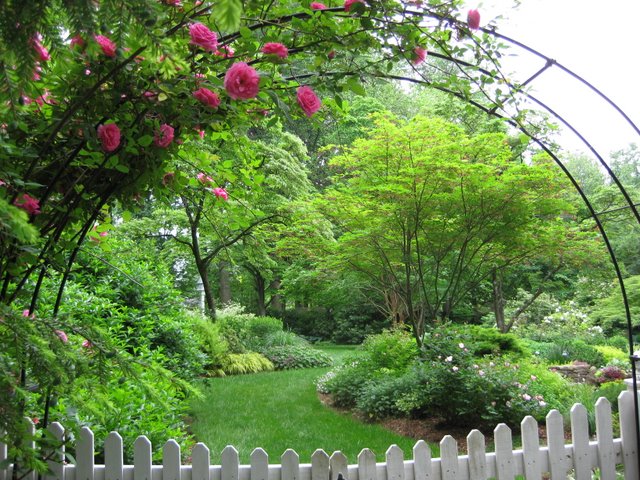 Want us to feature YOUR garden in the Garden Photo of the Day? CLICK HERE!
Want to see every post ever published? CLICK HERE!

**Check out the GPOD Pinterest page, where you can browse all the post in categories…fun! CLICK HERE!**