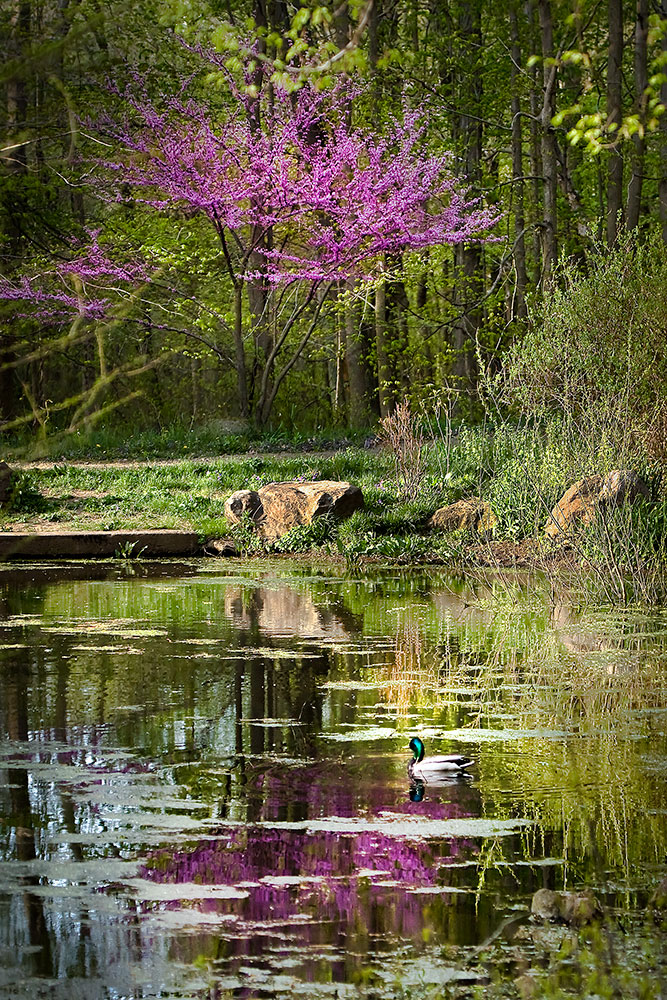 I couldn't resist posting one last beautiful photo from Viktoria Mullin. I'm guessing the tree is a redbud (Cercis canadensis, USDA Hardiness Zones 4-9). Viktoria says, "This is a little spring sunset pond in Wadsworth Falls State Park in Middlefield, Connecticut. We live not so far from that beautiful park, and I admire wandering by the forest and around Wadsworth Mansion with my camera. I've found many interesting and unfamiliar plants and trees. I photograph them in different seasons and check their names with books about New England nature. We have a little library at home, so I learn the nature of the North America and step by step make a photo collection of its wonderful plants. What can I say…..life is really good and beautiful for those who are able to see and to feel it." Thanks again, Viktoria!
Welcome to the Fine Gardening GARDEN PHOTO OF THE DAY blog! Every weekday we post a new photo of a great garden, a spectacular plant, a stunning plant combination, or any number of other subjects. Think of it as your morning jolt of green.
Sign up to get new posts delivered to your inbox each morning so you'll always remember to take a look, or subscribe to our RSS feed. We look forward to sharing our garden travels with you.
READER PHOTOS: We love featuring your photos, too. If you think you have a photo that we should share on the Garden Photo of the day, email us. Send hi-res images if possible. We'll only respond if we plan to use your photo.