We featured Lola's great wall and pond yesterday, but today we see a view of a different part of her property, the arbor that signals the transition between her yard and the wilder areas beyond. 
Lola says, "The round bed in front of the arbor came first. I saw something similar in a magazine and I built it with rocks from our property. I tried different plants but the mint in the foreground and the lamb's ears behind it took over and they look pretty together. Then came the gate. Originally I wanted a red Japanese Shinto gate, but I love that blue and chose it instead. I stained it with watered-down outdoor latex paint so that it would not peel.  It still looks good after two years. The gate leads to the back of the property and my husband always mows a path going through it. The cats tend to use it when they go out wandering."
Simple and beautiful. Thanks again, Lola!  **the second photo is of a painting that Lola created of this area. Again, beautiful!**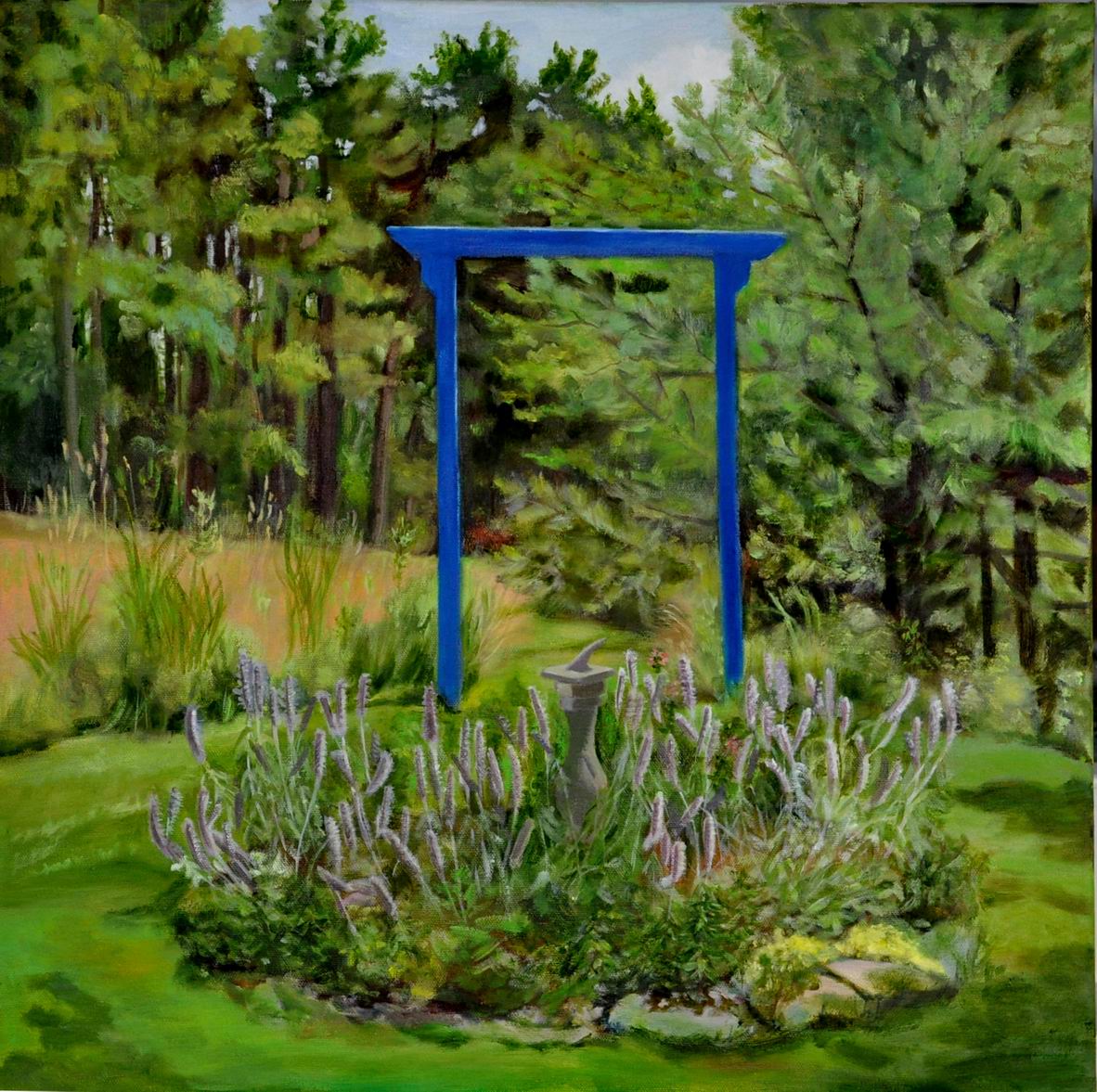 Want us to feature YOUR garden in the Garden Photo of the Day? CLICK HERE!
Want to see every post ever published? CLICK HERE!