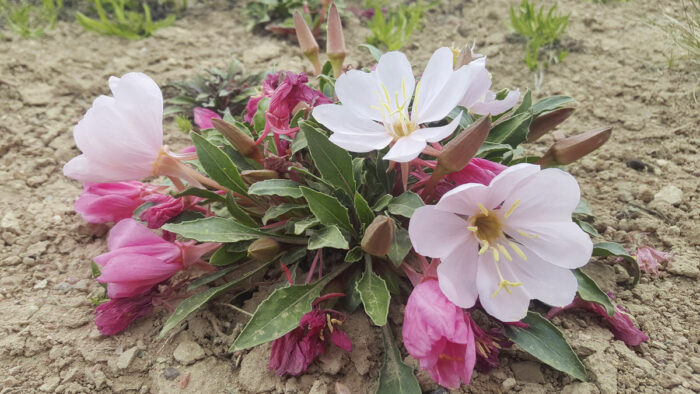 Whether you have the space to create an expansive, pollinator-friendly landscape or just enough room to pot up a couple plants that are pollinator favorites, we can all do our part in helping these beneficial bugs. A good place to start is seeking out the plants that support the pollinators native to our area. To aid in that search, we asked regional experts to share some of the best pollinator plants for their region. Below, you'll find four picks for the Mountain West. To learn even more about gardening for pollinators, check out Gardening for Pollinators: Everything You Need to Know and Grow for a Gorgeous Pollinator Garden.
---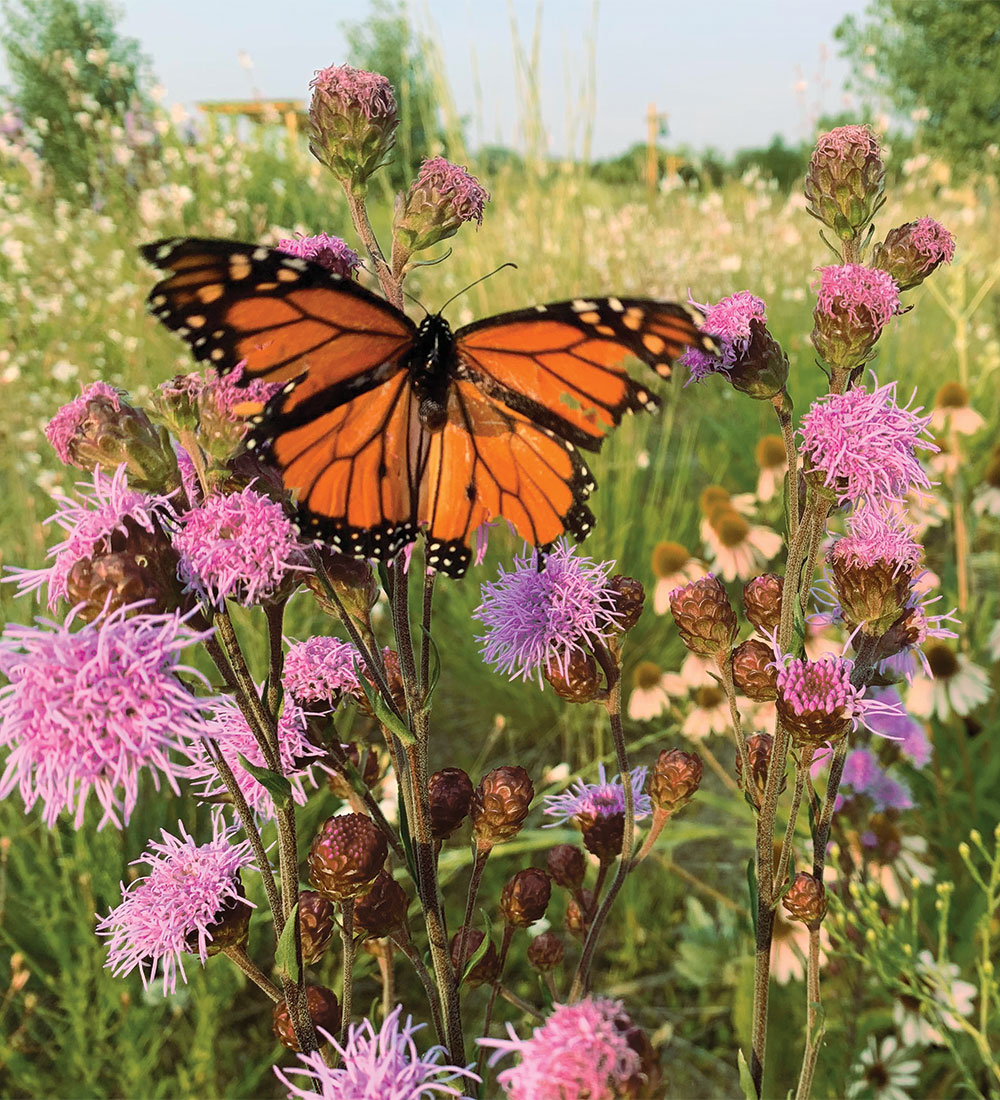 1. Rocky Mountain liatris
Name: Liatris ligulistylis
Zones: 3–8
Size: 3 to 5 feet tall and 1 to 2 feet wide
Conditions: Full sun to partial shade; medium, well-drained soil
Native range: Central North America
Native from the Upper Midwest across the Northern Plains and down the Rocky Mountains as far south as New Mexico, this durable liatris is by far the one plant in my garden that attracts the most monarch butterflies. I have come to expect the little critters every time it bursts into bloom in late summer. Most effective when grown en masse, this vertical accent begs for attention with intense, fuzzy purple buttons covering the top half of the stems like feather boas on green stalks. Although it's a short-lived perennial, Rocky Mountain liatris will self-sow, making it easy to keep many plants around every year.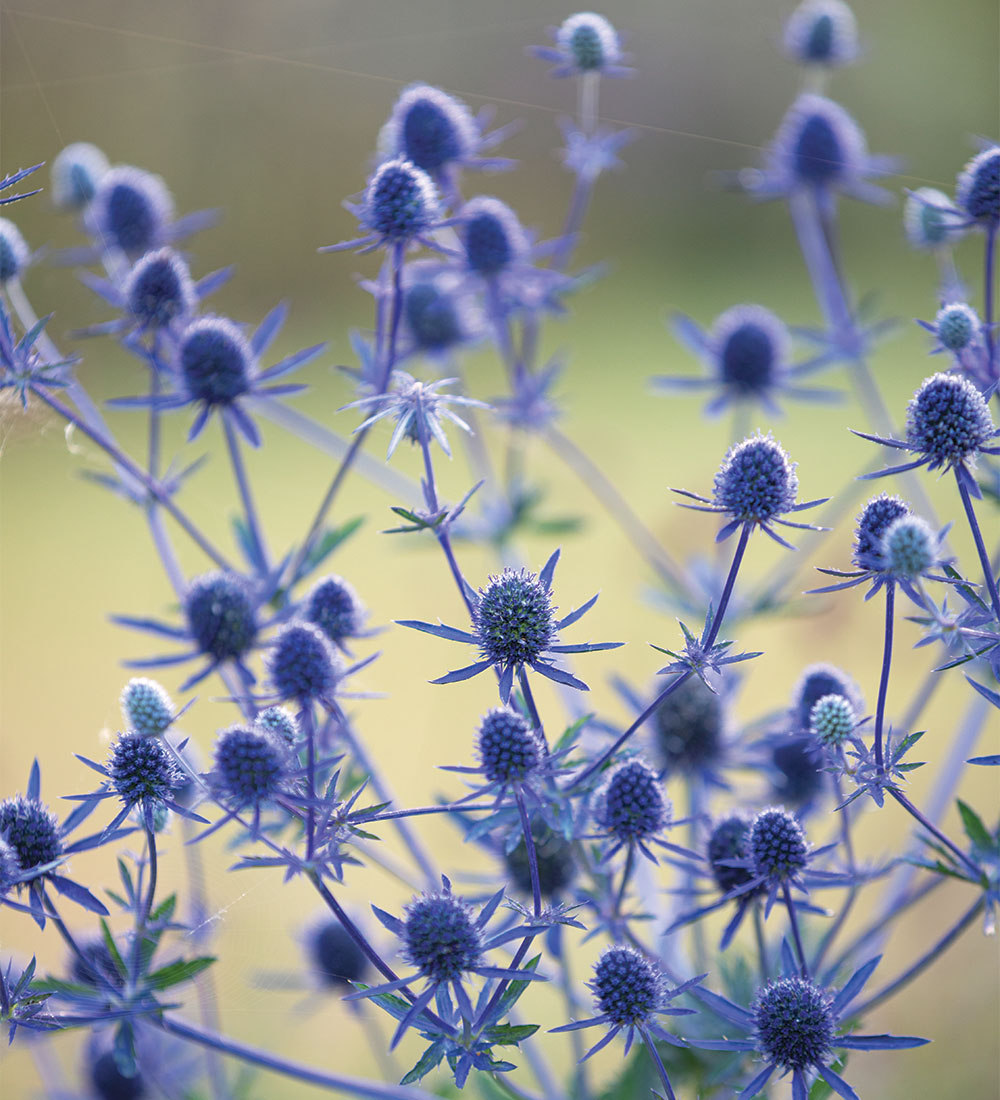 2. 'Blue Cap' sea holly
Name: Eryngium planum 'Blue Cap' syn. 'Blaukappe'
Zones: 4–8
Size: 2 to 3 feet tall and 1½ to 2 feet wide
Conditions: Full sun; medium to dry, well-drained soil
Native range: Central to southeastern Europe, central Asia
This eccentric member of the carrot family flies under the radar during the early season, presenting as basal clusters of thick and glossy leaves. Springing into bloom during our notorious midseason slump, it makes a great bridge between early perennials and monsoon bloomers, delighting people and insects alike. A favorite of bees and pollinating wasps, 'Blue Cap' sea holly radiates vase-shaped sprays of bracted, metallic-blue flowers that look a bit like stamped tin. With a superb form and stiff stems, it has great winter interest too. This plant is deeply taprooted, so it's best to site it thoughtfully; it doesn't appreciate being transplanted after establishment.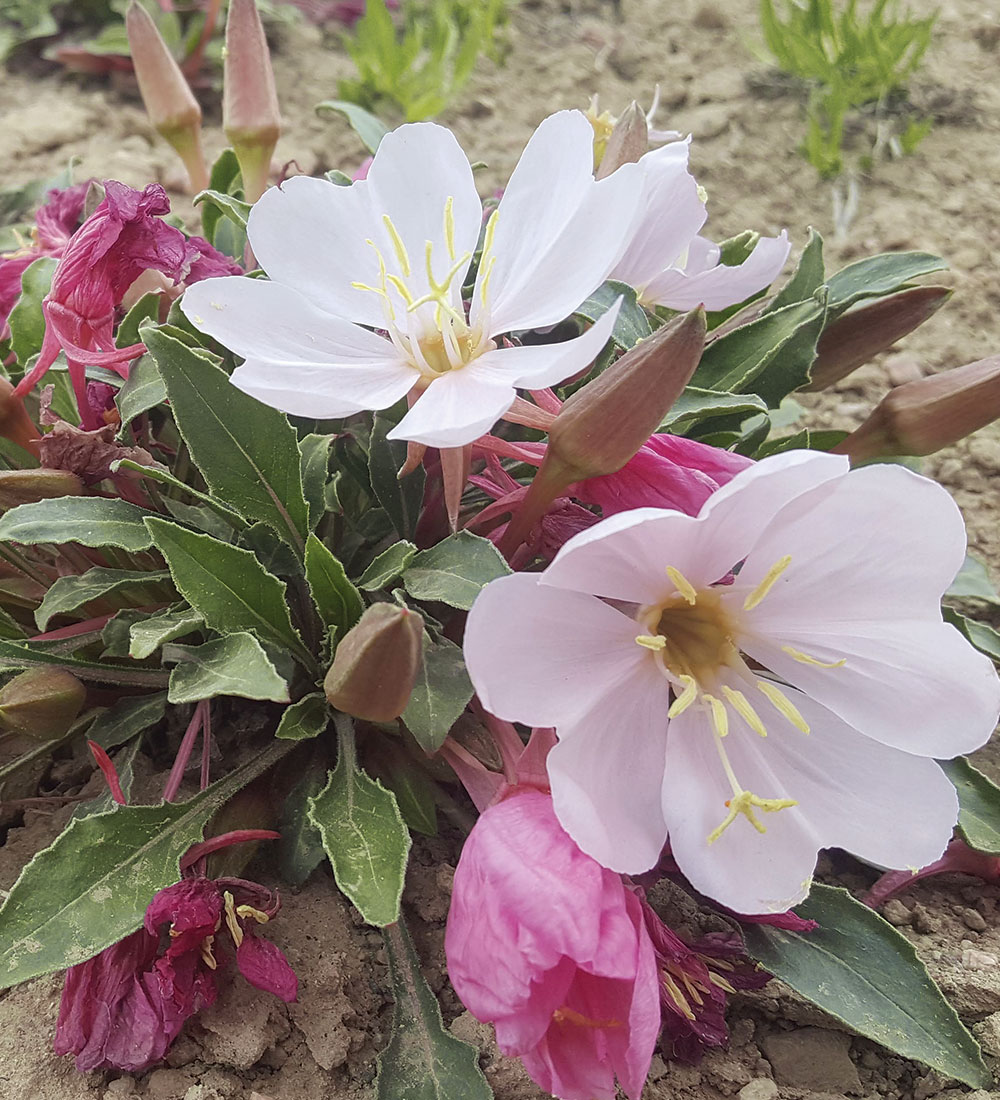 3. Tufted evening primrose
Name: Oenothera caespitosa
Zones: 4–9
Size: 6 to 10 inches tall and 1 to 2 feet wide
Conditions: Full sun; dry, well-drained soil
Native range: Western North America
As the daylight wanes, this otherwise demure plant
becomes the center of attention thanks to its 4-inch-wide blooms and delightful fragrance. Don't let its paper-thin petals fool you; tufted evening primrose is tough as nails, despising moist garden beds and organic mulches. Consider plopping it between flagstones, in barren patches, and on berms, where it will relish the challenge. I particularly like siting it next to my patio, where I can watch its main pollinator—the hummingbird moth—show up like clockwork as its flowers open rapidly just before dusk. These flowers start off white and then fade to pink. Tufted evening primrose blooms heavily in May and June, then lightly afterward when occasional deep irrigation (or precipitation) is provided.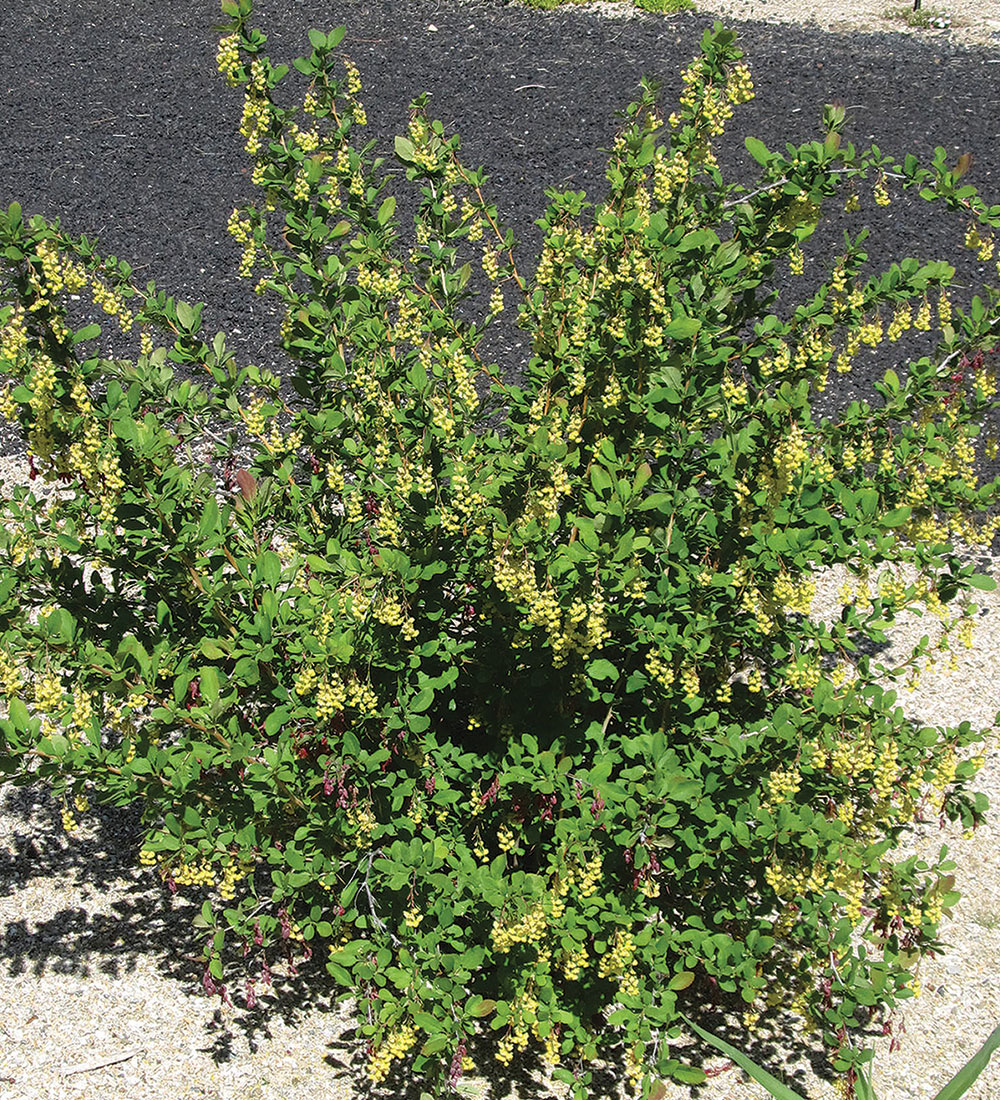 4. Colorado barberry
Zones: 4–8
Size: 5 to 8 feet tall and wide
Conditions: Full sun to partial shade; average to moist soil
Native range: Colorado, New Mexico, Utah
I'm shocked to see this adaptable shrub so rarely in Rocky Mountain gardens. Also called Fendler's barberry, Colorado barberry attains a large but attractive arching form and, come May, is just dripping in short golden chains of small, fragrant yellow flowers that pollinators adore. Winter-persistent, classic barberry-red fruits follow, which songbirds take advantage of. In longer seasons, the leaves of some plants in the species turn red for fall, providing one of relatively few crimson ­accents for our autumn gardens, especially at lower elevations in the Rockies. This handsome shrub adapts to most garden soil textures and moisture levels once established.
---
Bryan Fischer is a lifelong gardener and horticulturist in Fort Collins, Colorado. He is also the Mountain West regional reporter for FineGardening.com.