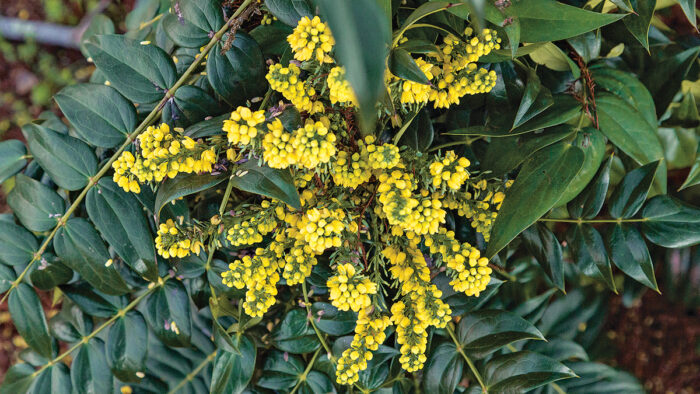 Richie Steffen, executive director of the Elisabeth C. Miller Garden in Seattle and a leading expert on plants, discusses the often-undervalued appeal of winter gardens:
"What many see as a dark and inhospitable season of dull dormancy, however, I view as a chillier continuation of my gardening season. There are many reliable plants that will tolerate, even look their best, during the frosty days of winter. While winter gardens may run short of blooms, especially in cold climates, there is a wonderful selection of evergreen foliage, interesting bark, and richly colored twigs that can make anyone's winter brighter."
To give winter even more of the love it deserves, we asked some regional experts to pick their favorite plants that peak in winter. Find fantastic plants for winter interest in the Southern Plains below, and discover even more plants that peak in winter in Richie's article, Winter Interest From the Ground Up.
---
1. 'Confetti Cake' hellebore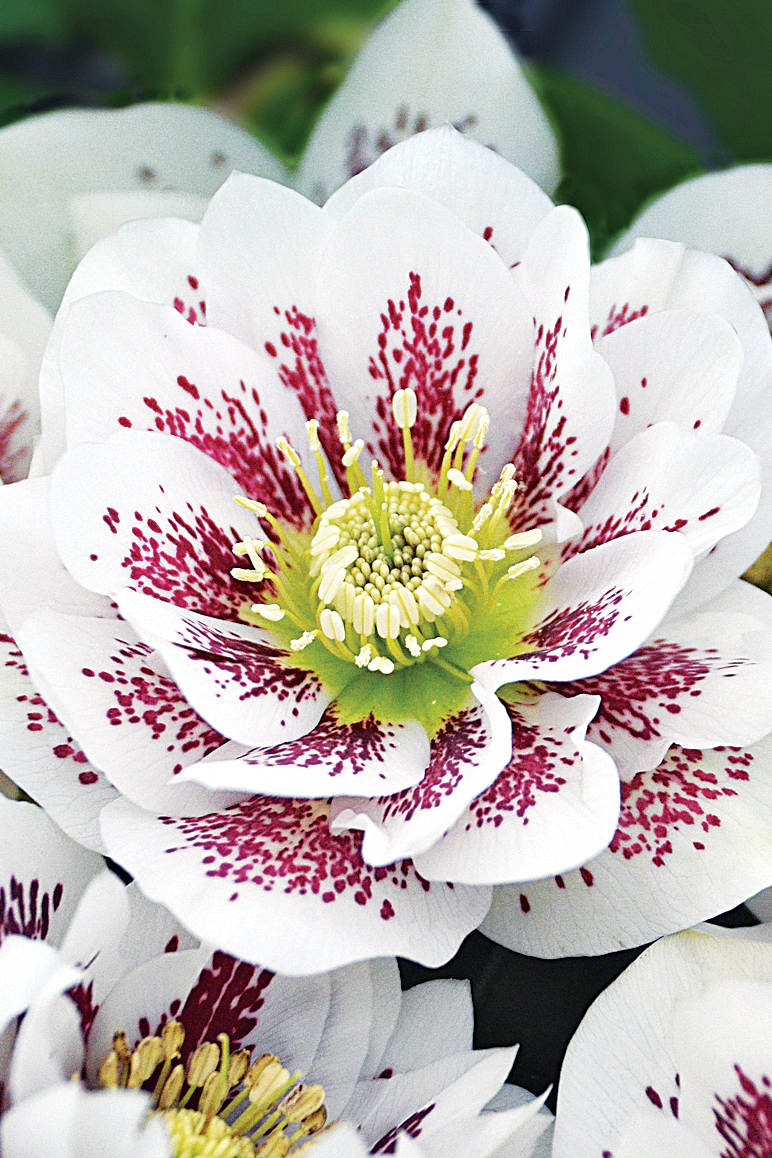 Name: Helleborus 'Confetti Cake'
Zones: 4–9
Size: 18 to 24 inches tall and wide
Conditions: Partial to full shade; average to fertile, dry to medium soil
Native range: Turkey, Caucasus
The cheerful flowers of 'Confetti Cake' hellebore are sure to drive away the winter blues. Opening in late winter, the pendulous double blooms dangle from stems well into spring. 'Confetti Cake' flowers are clean white, with a heavy spray of raspberry pink speckles. Dark green, deeply lobed evergreen foliage provides a contrasting backdrop to the bright blooms. Hellebores are robust plants, tolerating heavy shade, clay soil, and drought. They are not bothered by deer or rabbits. With their evergreen foliage and winter blooms, hellebores are the quintessential winter perennials.
2. Possumhaw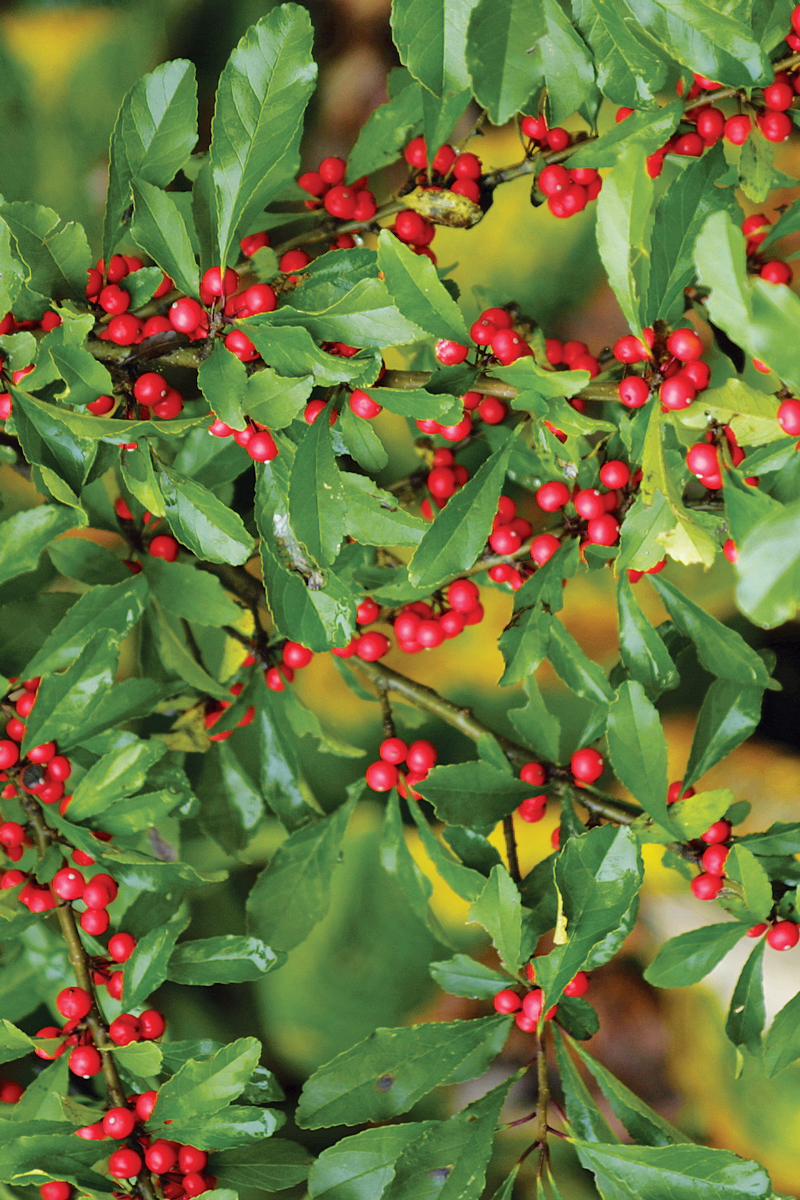 Name: Ilex decidua
Zones: 5–9
Size: 7 to 15 feet tall and 5 to 12 feet wide
Conditions: Full sun to partial shade; average to moist soil
Native range: Southeastern and central United States
When I worked at a botanical garden, people asked about possumhaw every December. Though the berries mature in early fall, they truly shine after the last autumn leaves have fallen. The bright red fruit persists throughout winter—or until the birds eat it all. It is truly a delight watching cedar waxwings, robins, mockingbirds, and cardinals pick off the berries one by one. Possumhaw is dioecious, meaning male and female flowers are produced on separate shrubs. For plentiful fruit, be sure to plant at least one male (generally marked at the nursery) among the showier females to ensure pollination.
3. 'Marvel' mahonia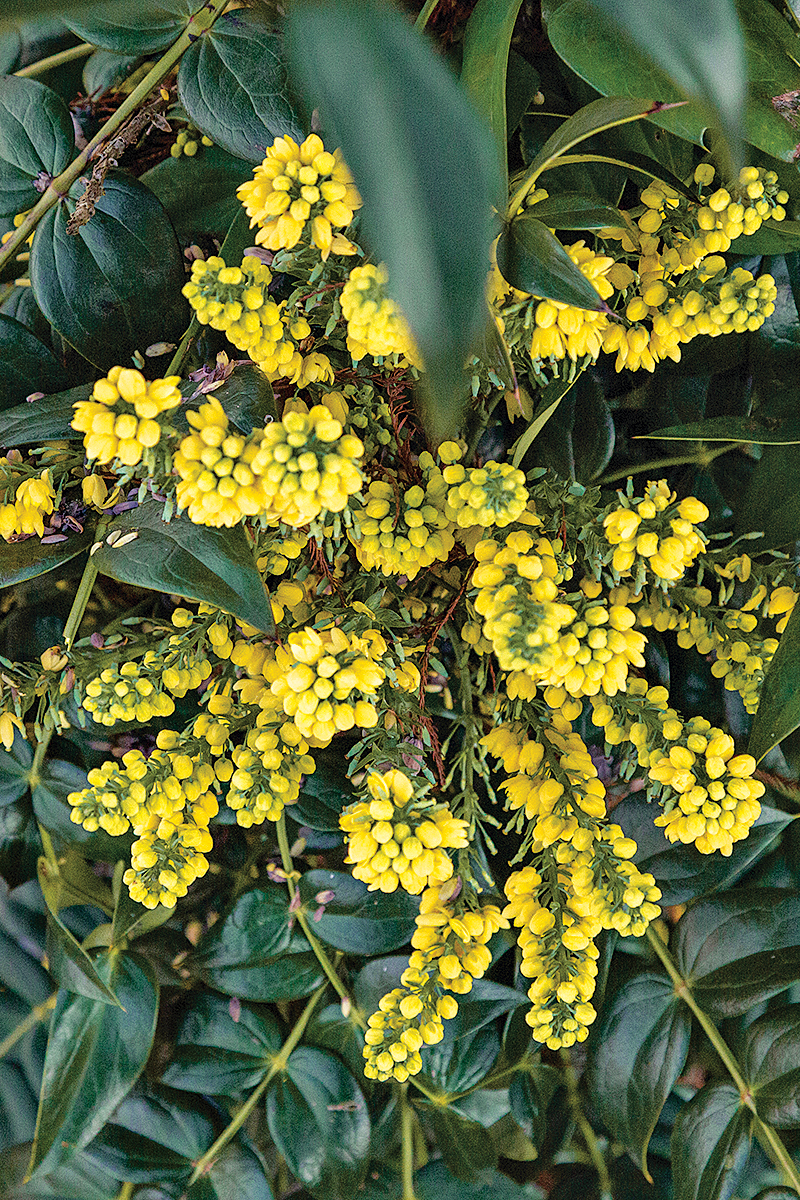 Name: Mahonia × media 'Marvel'
Zones: 6–9
Size: 6 feet tall and 4 feet wide
Conditions: Partial to full shade; rich, medium to moist, well-drained soil
Native range: Asian hybrid
Everything about 'Marvel' mahonia is statuesque, from the upright floral sprays to the horizontal layers of glossy foliage arranged in whorls along the stems. This shrub blooms in early winter, brightening the garden with delightfully fragrant yellow blooms born in clusters atop the foliage. Though waxy blue berries follow the blooms, 'Marvel' is purported to be sterile, so there's no need to worry about weedy seedlings. Mahonias are highly deer resistant thanks to their spiky leaves, and they tolerate dry soil and drought once established. This stately shrub makes a fabulous focal point in the winter garden.
4. Blue Heaven® little bluestem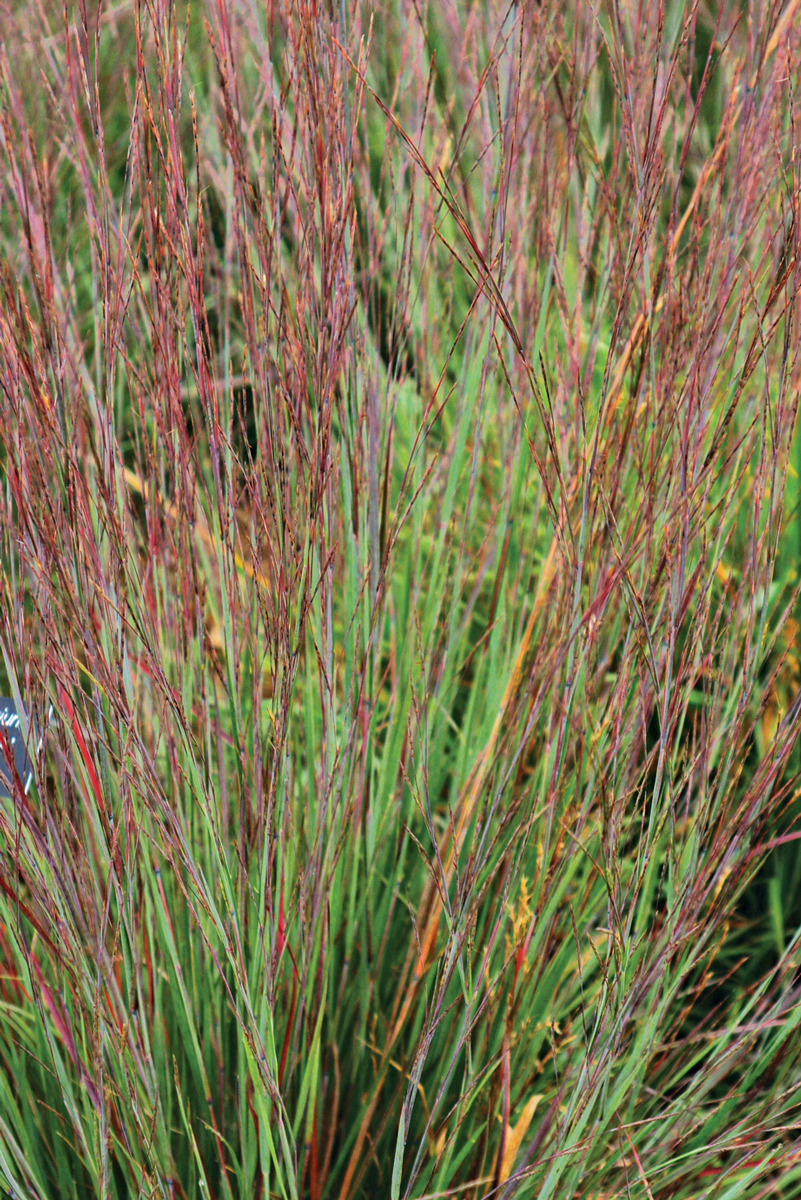 Name: Schizachyrium scoparium 'MinnblueA'
Zones: 3–9
Size: 2 to 4 feet tall and 1½ to 2½ feet wide
Conditions: Full sun; lean, dry to medium soil
Native range: Eastern North America
While Blue Heaven® certainly shines all year long with blue-tinged summer foliage and spectacular fall color, I am most drawn to this native grass during the colder months. In winter, the slanting sun glistens off the silvery white seed heads and sets the coppery foliage ablaze. The slender blades of grass stand tall against winter winds, and they shelter songbirds that come to nibble on the seeds. Set this ornamental grass where the sun will light it from behind. Don't pamper bluestem grasses, or they will flop. Lean soil and plenty of sunshine are all they need.
---
Kimberly Toscano is a garden designer and horticulturist from Stillwater, Oklahoma. She is also a regional reporter for FineGardening.com.