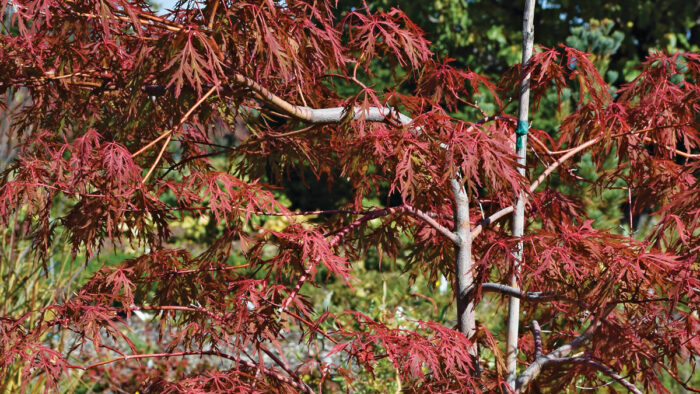 Richie Steffen, executive director of the Elisabeth C. Miller Garden in Seattle and a leading expert on plants, discusses the often-undervalued appeal of winter gardens:
"What many see as a dark and inhospitable season of dull dormancy, however, I view as a chillier continuation of my gardening season. There are many reliable plants that will tolerate, even look their best, during the frosty days of winter. While winter gardens may run short of blooms, especially in cold climates, there is a wonderful selection of evergreen foliage, interesting bark, and richly colored twigs that can make anyone's winter brighter."
To give winter even more of the love it deserves, we asked some regional experts to pick their favorite plants that peak in winter. Find fantastic plants for winter interest in the Midwest below, and discover even more plants that peak in winter in Richie's article, Winter Interest From the Ground Up.
---
1. 'Matrona' sedum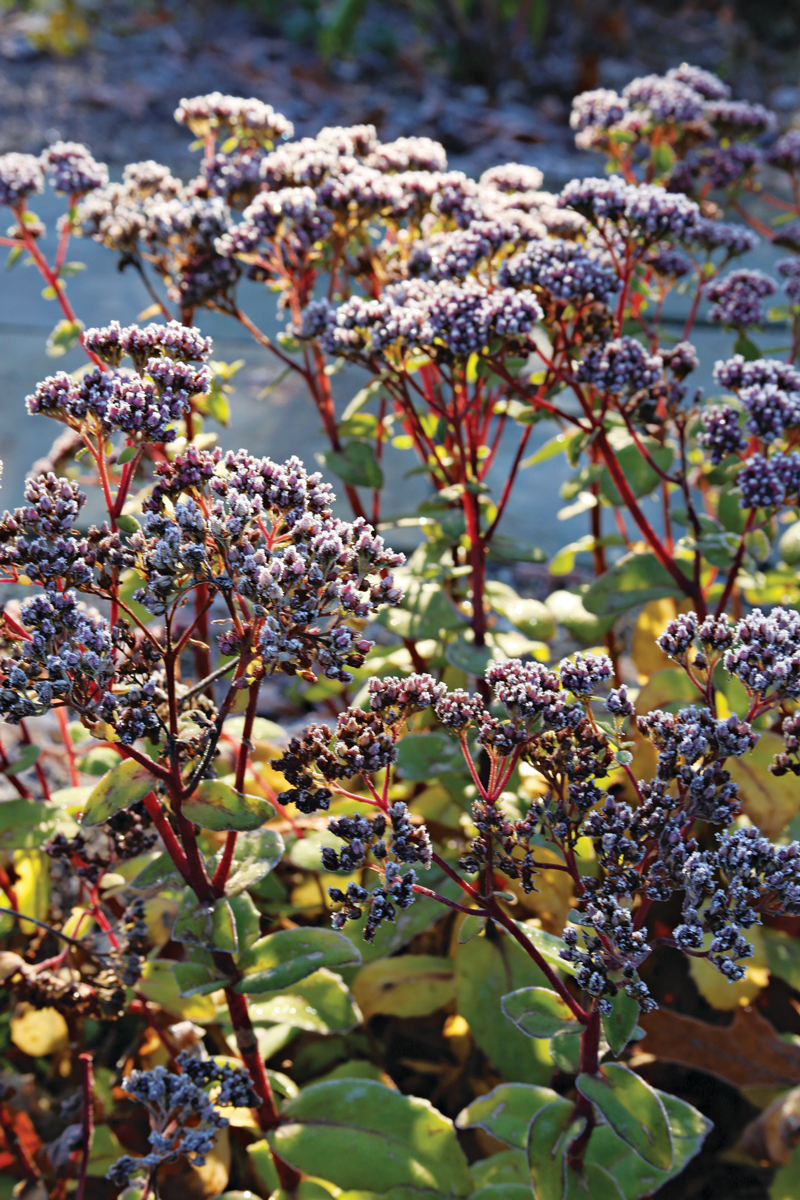 Name: Hylotelephium telephium 'Matrona'
Zones: 3–9
Size: 24 inches tall and 18 to 24 inches wide
Conditions: Full sun; well-drained soil
Native range: Eastern Europe to China and Japan
Making a statement for winter doesn't have to be hard. Choose the classic beauty of an easy-to-grow, upright sedum like the sturdy 'Matrona'. Standing around 2 feet tall with showy pink flowers, it is a favorite of gardeners and pollinators alike. When the bees hibernate for winter, 'Matrona' continues to hold its spent blooms and leaves. Instead of cutting back your perennials when temperatures drop, consider the architectural value of letting stems and grasses stand through the winter. With 'Matrona', you'll be rewarded with mounds of flower heads peeking above your snowbanks, adding texture and interest to your winter landscape.
2. Ice Dragon® maple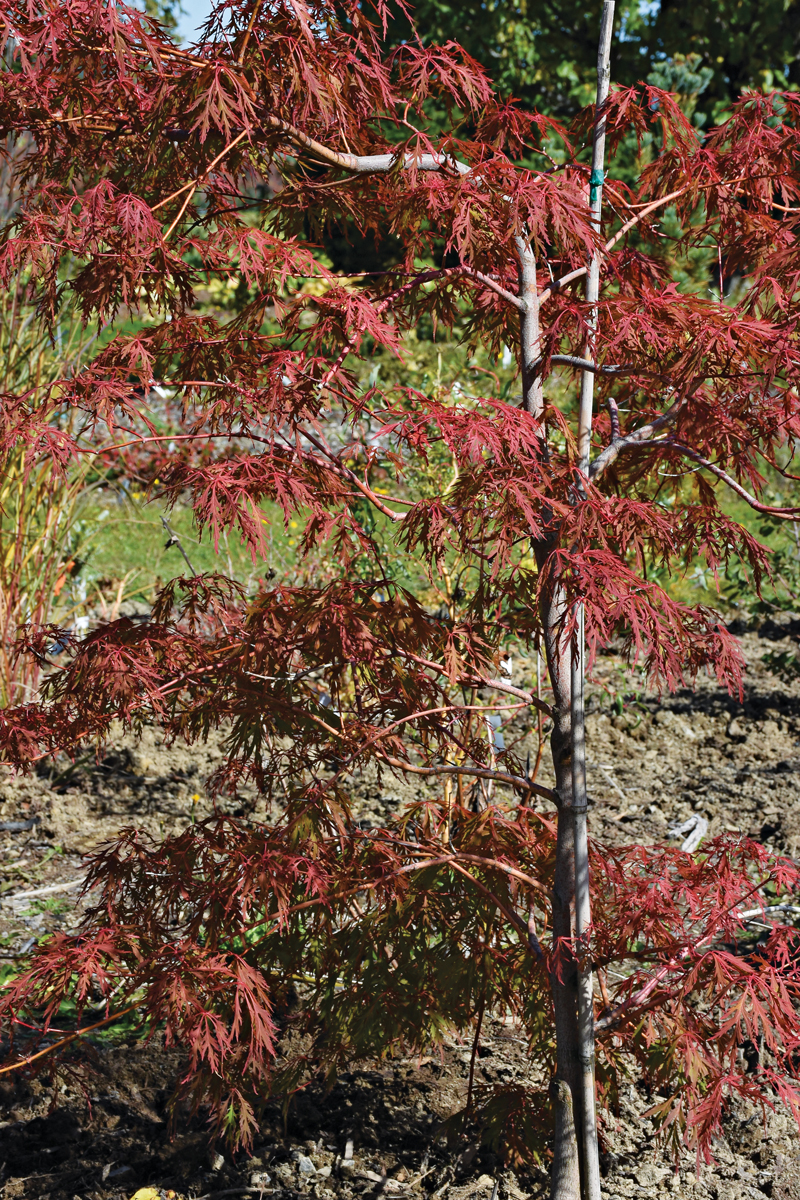 Name: Acer 'IsliD'
Zones: 4–8
Size: 8 feet tall and 8 to 10 feet wide
Conditions: Partial shade; moist, rich, well-drained soil
Native range: Forested regions of Korea and China
Northern gardeners will love this hardy selection with an attractive Japanese maple (Acer palmatum) form but a sturdy Korean maple (A. pseudosieboldianum) constitution. It's the perfect cure for the zone envy felt by many northern gardeners who aren't able to grow more-delicate varieties. Ice Dragon® is beautiful year-round, with lacy, color-changing foliage and a compact size. It is particularly striking in winter, when the sculptural, undulating bare branches are visible. Ideal placement is in a location with eastern sun exposure and protection from harsh winter winds. As you would with any young maple, wrap the trunk for winter to deter rodent damage.
3. Red Sprite winterberry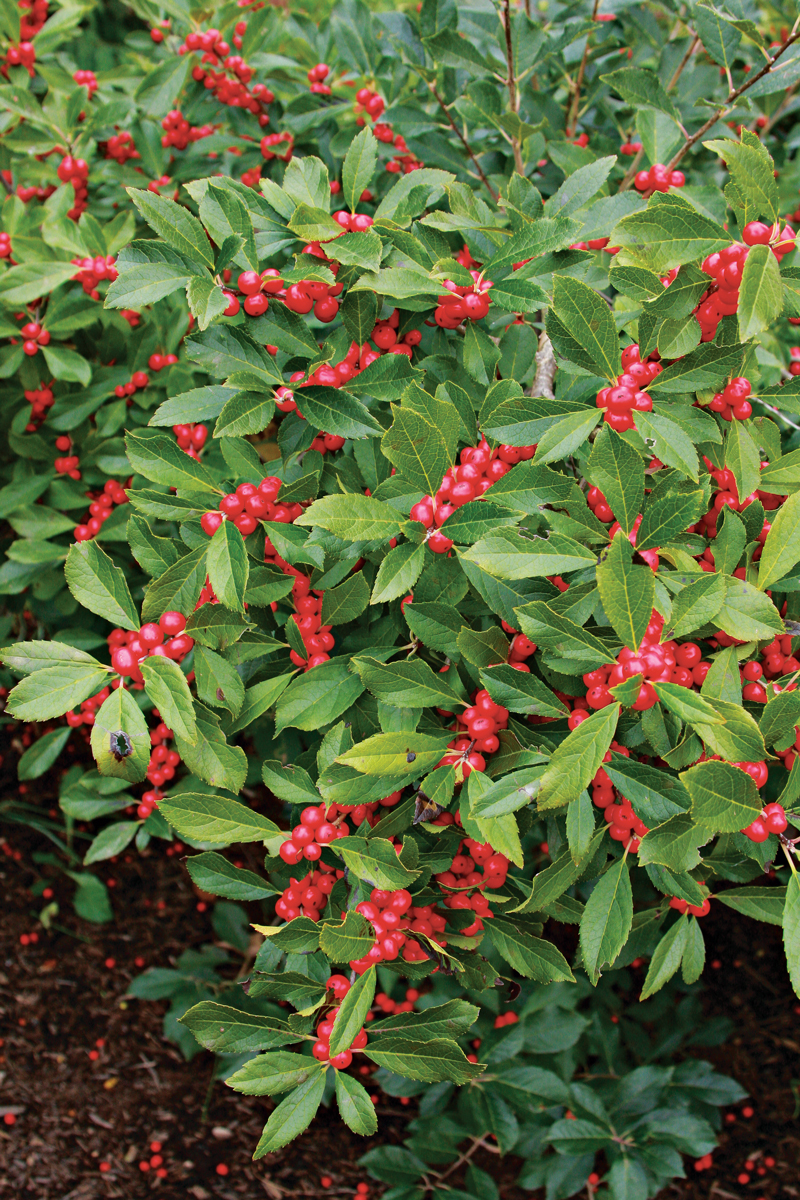 Name: Ilex verticillata 'Nana'
Zones: 3–9
Size: 3 to 5 feet tall and 3 to 4 feet wide
Conditions: Full sun to partial shade; average to wet, acidic soil
Native range: Eastern United States and Canada
Red Sprite graces the winter landscape with a cheery pop of brilliant carmine red, a color that is often missing from the garden during the coldest months. While Red Sprite is a compact variety, its dense clusters of fruit provide a similar number of berries to a full-size plant. Be sure to plant at least one male 'Jim Dandy' winterberry for every six to 10 Red Sprites in order to have proper pollination and fruit set. If your soil pH isn't naturally low, an annual application of soil acidifier will keep your plants happy and healthy year-round. Don't forget to cut a few sprigs to enjoy indoors during the holiday season.
4. Mini Twists' dwarf white pine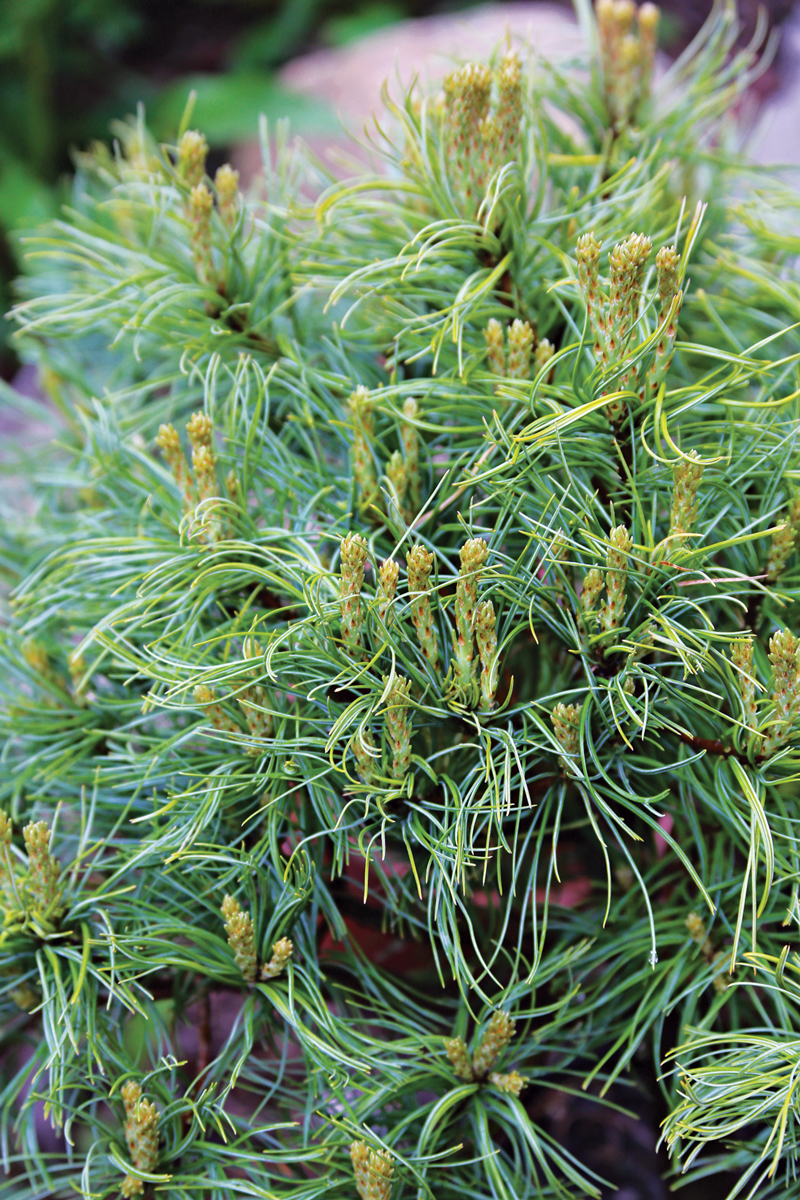 Name: Pinus strobus 'Mini Twists'
Zones: 4–9
Size: 3 to 4 feet tall and wide
Conditions: Full sun; average to moist, well-drained soil
Native range: Northeastern United States and southeastern Canada
Winter is the time to shine for conifers. 'Mini Twists' puts a twist on the classic pine, offering a strong visual impact in a compact size, with hardiness equal to the straight species. Curved, blue-green needles create volume and a unique fluffy texture that is an eye-catching option for small spaces. Be sure to water well up to the time the ground freezes; once established, though, 'Mini Twists' will be drought-tolerant. To maintain an even smaller size, prune the new growth by one-third to one-half during the candling stage in late spring.
---
Scott Endres and Laura Mathews are designers and horticulturists at Minneapolis-based Tangletown Gardens, a landscape design and implementation firm, retail garden center, and regenerative agriculture farm.