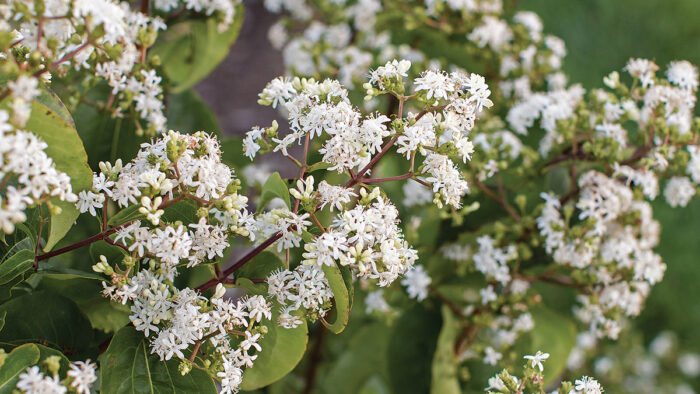 Whether you're walking through your local garden center, flipping through the pages of your favorite catalog, or scrolling the website of an online retailer, the sheer number of plant choices can be overwhelming. With timeless, classic varieties as well as plenty of new releases every year, it can seem impossible to decide which plants should make it to your shopping cart. Thankfully, regional experts are here to help. We asked these experts to pick four plants that anyone in their region would do well by buying this year. If they don't make the cut this year, they are at least worth adding to your wish list. Below, find four fabulous plants for the Southern Plains that you should add to your shopping list.
---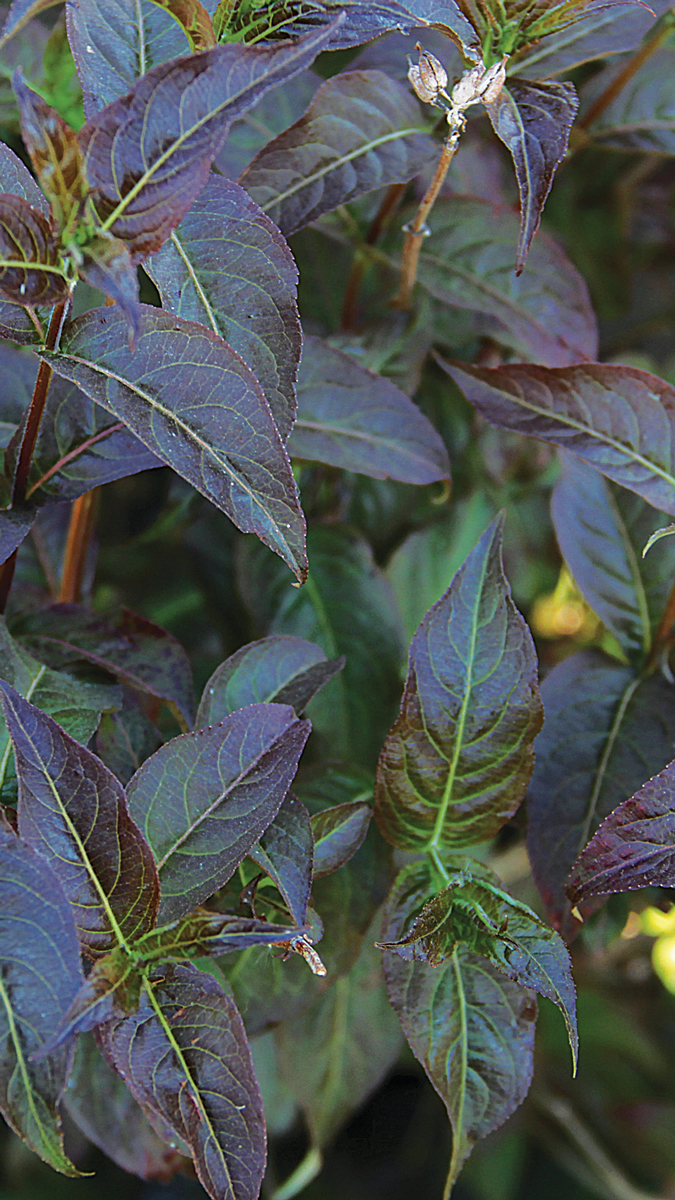 1. Kodiak® black mountain bush honeysuckle 
Name: Diervilla rivularis 'SMNDRSF'
Zones: 5–7
Size: 3 to 4 feet tall and wide
Conditions: Full sun to full shade; adaptable to most soil types 
Native range: Southeastern United States
Diervilla is a genus of native shrub with much to offer, including gorgeous foliage, clusters of bright yellow blooms buzzing with pollinators, and drought tolerance. Best of all, though, it is incredibly versatile, tolerating full sun to full shade. It's perfect for weaving throughout the landscape to tie everything together. ­Kodiak® Black puts out burgundy-black foliage in spring that takes on lighter tints in summer. Fall brings the ­darker foliage back again, along with dry fruit capsules that attract songbirds. A long bloom season and deer resistance make this an all-around fabulous shrub.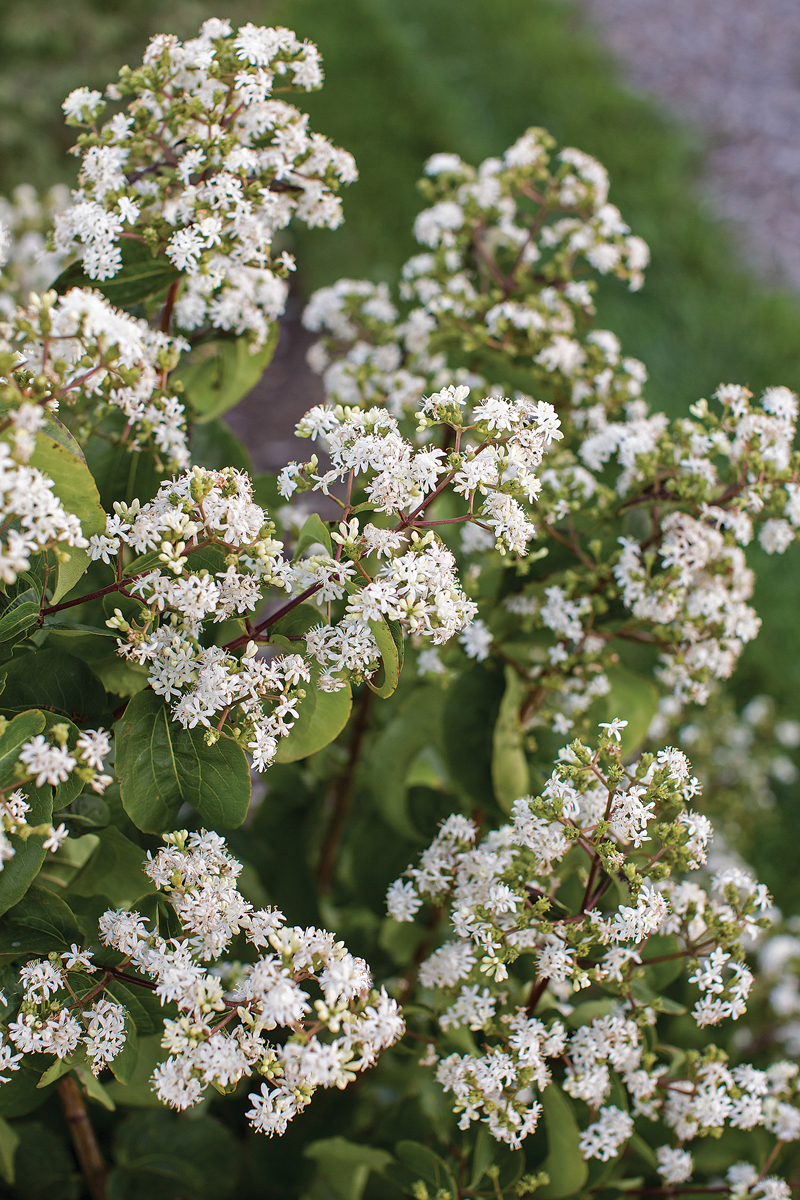 2. Tianshan® seven-son flower
Name: Heptacodium miconioides 'Minhep'
Zones: 5–9
Size: 8 to 12 feet tall and 5 to 7 feet wide
Conditions: Full sun to partial shade; average, well-drained soil 
Native range: China
Offering four seasons of beauty, Tianshan® seven-son flower makes a lovely specimen in even the smallest of gardens. The compact, open canopy is graceful and manageable, while the floral display is nothing less than extraordinary. The show begins with fragrant white flower clusters covering the plant in late summer and lasting for several weeks. As the petals fall, ruby-hued sepals are revealed, making it look like the small tree has put on a second flush of blooms in an entirely different color. And as if all that weren't enough, exfoliating bark adds interest to the winter landscape.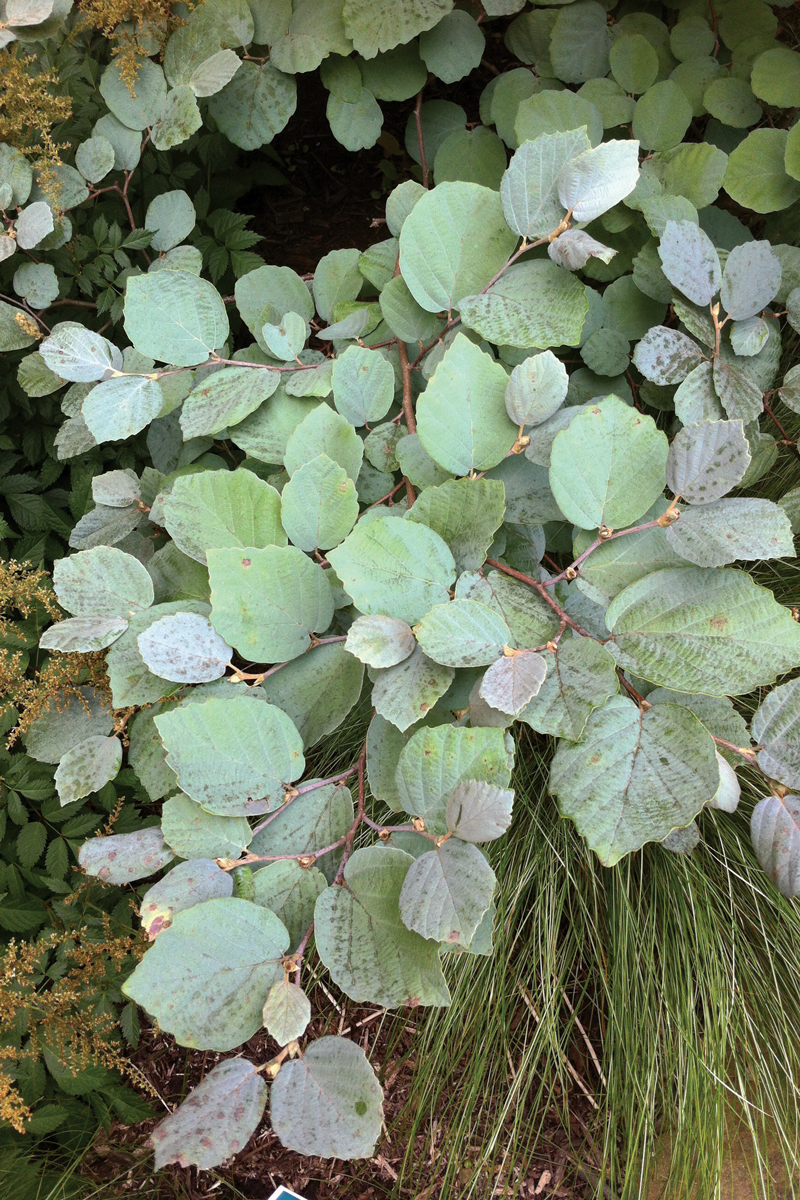 3. 'Blue Shadow' fothergilla
Name: Fothergilla × intermedia 'Blue Shadow'
Zones: 5–9
Size: 4 to 5 feet tall and wide
Conditions: Full sun to partial shade; rich, medium to moist, well-drained soil
Native range: Hybrid of eastern United States species
Another group of native shrubs worthy of attention is fothergillas. 'Blue Shadow' is a hybrid of two American species and is prized for its waxy blue foliage that shifts to brilliant reds and oranges in autumn. Foamy white, honey-scented flowers in April through May resemble small bottlebrushes and attract pollinators. In our hot climate, fothergilla benefits from afternoon shade but requires several hours of morning sun for the best bloom and foliage color. Tolerant of dry shade, this deer-resistant shrub pairs well with oakleaf hydrangea (Hydrangea quercifolia and cvs., Zones 5–9).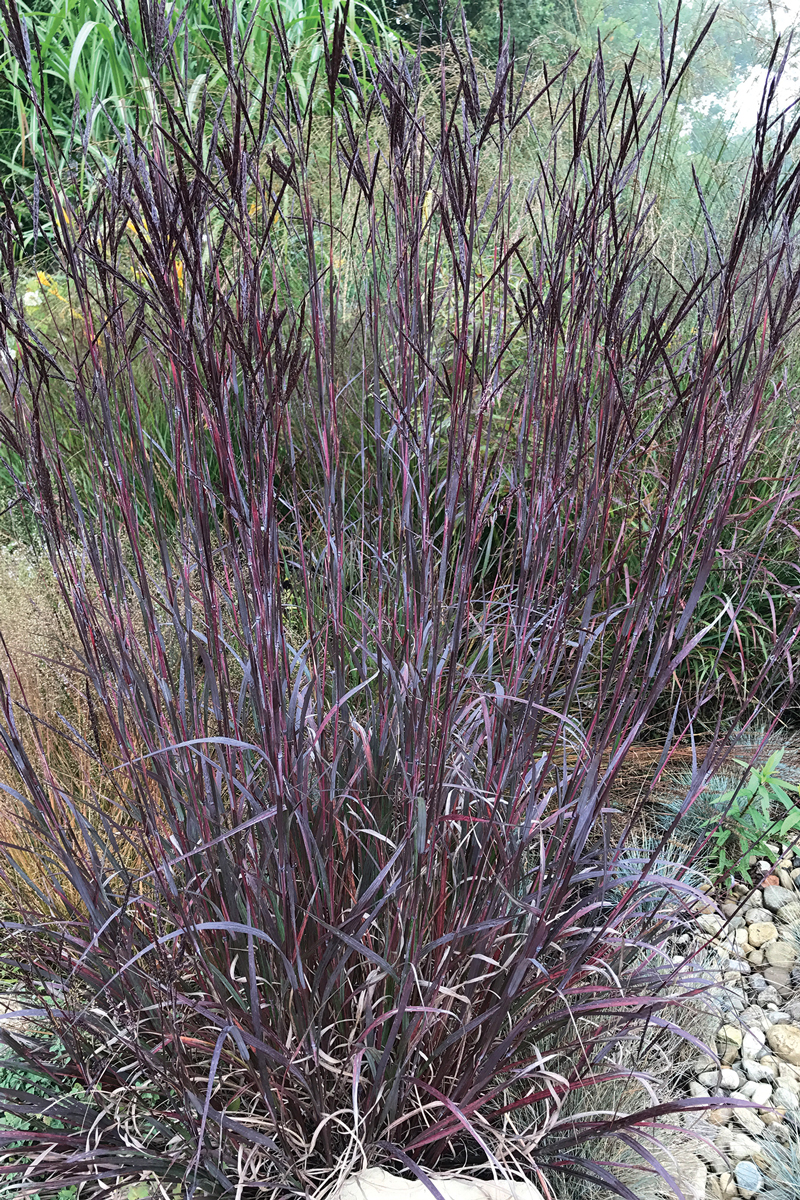 4. 'Blackhawks' big bluestem 
Name: Andropogon gerardii 'Blackhawks'
Zones: 3–9
Size: 4 to 5 feet tall and 1 to 2 feet wide
Conditions: Full sun; dry to medium, well-drained soil
Native range: North America
A number of gorgeous big bluestem cultivars have been introduced in recent years, including 'Blackhawks', which I've just added to my garden. The upright foliage emerges dark green in spring and takes on purple hues throughout summer. By fall, the blades are a deep near-black hue accented by burgundy plumes. This native grass once dominated tallgrass prairies and is quite at home in the diverse growing conditions of the Southern Plains. A variety of songbirds, including sparrows, wrens, and meadowlarks, utilize the grass for food and nesting.
---
Kimberly Toscano is a garden designer and horticulturist from Stillwater, Oklahoma. She is also a regional reporter for FineGardening.com.