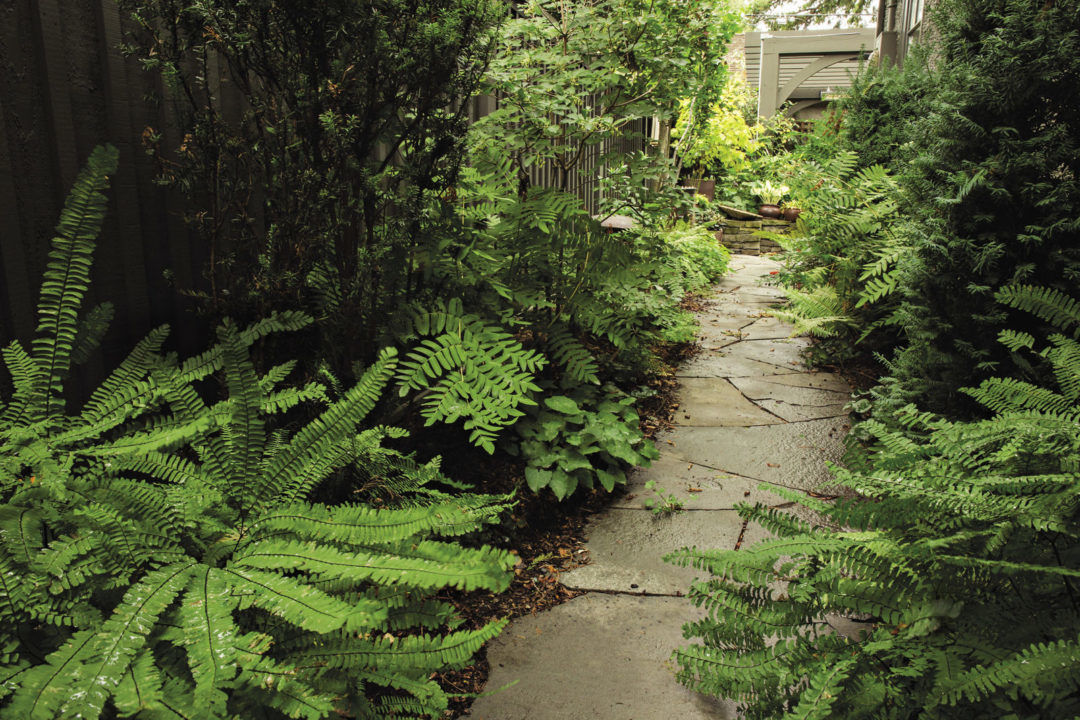 The frequently used pathway along the west side of my house is shady all day. Wedged between the house and a 5-foot fence, this narrow space was once a homeland for giant cobwebs, offering little welcome for people or plants.
I simply ignored the stale gloom until I saw a lovely side passage at a friend's house. With a wise combination of plants, she had created a sparkling green mosaic that serves as an appealing transition between her welcoming front yard and private back garden.
Shamelessly copying her strategy, I searched for plants that would thrive in the shady confines of my outdoor passageway. Difficult growing conditions and space constraints narrowed my options considerably. My new stalwarts not only had to prosper in deep shade, they also needed to be slim and upright enough to leave my pathway clear.
I made foliage the linchpin of the design and simplified the color scheme by limiting flowers to white, yellow, or pale pink. I also made sure to include evergreen plants for winter appeal.
The space has evolved into an attractive, narrow garden with an elegance of its own. The design is based around a framework of climbers and slim shrubs, brightened with midsized plants that feel airy and relaxed, and anchored with lush ground covers.
Vertical plants keep the pathway clear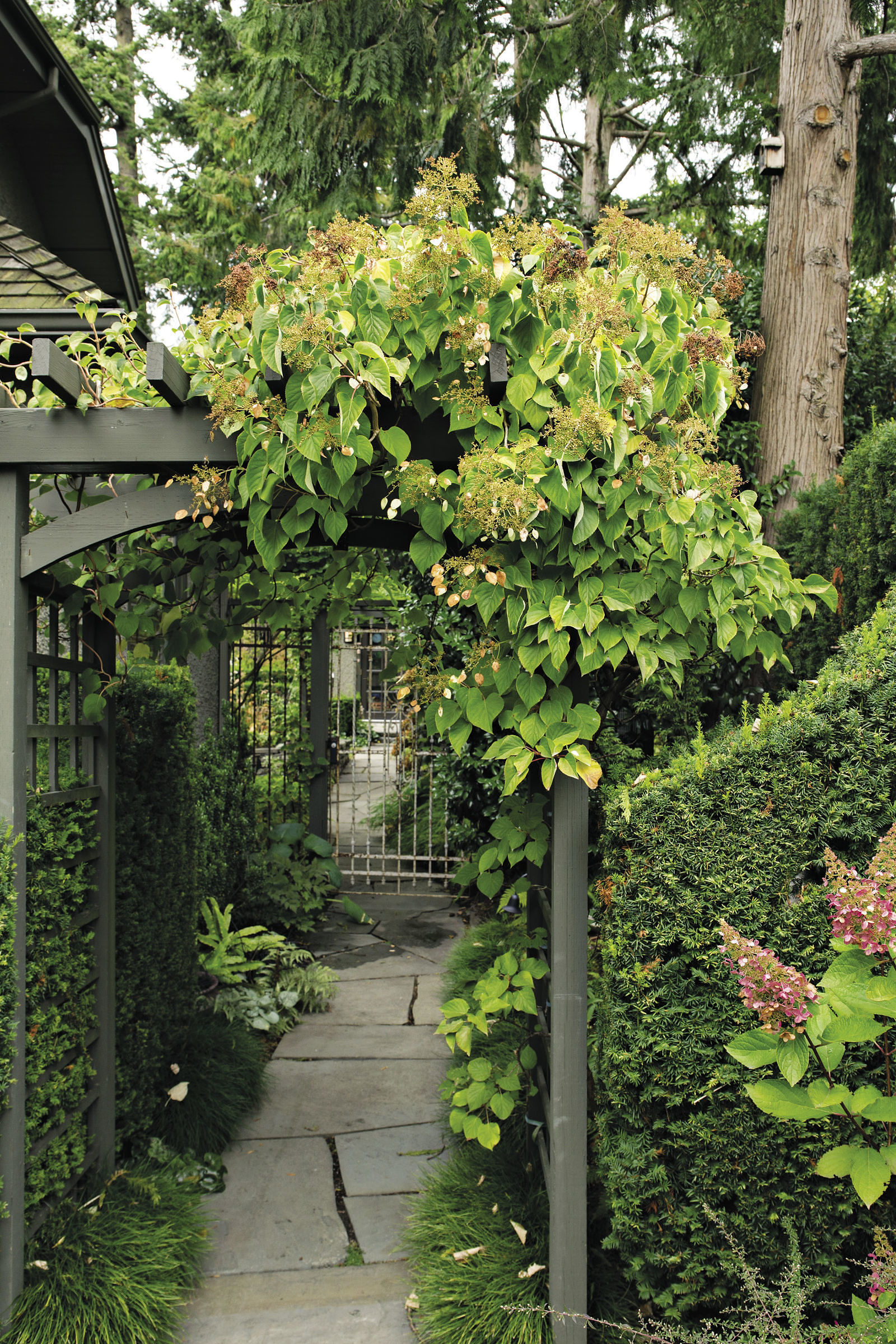 If you have a dark passageway to transform, start by choosing some vines or wall-hugging shrubs to frame the space and create a strong backdrop. A vigorous and attractive climber that I enjoy is 'Roseum' Japanese hydrangea vine, with its diamond-drop flowers, long triangular leaves, and interesting ruddy stems. Although it can be slow to establish, it can grow 20 to 30 feet tall over time.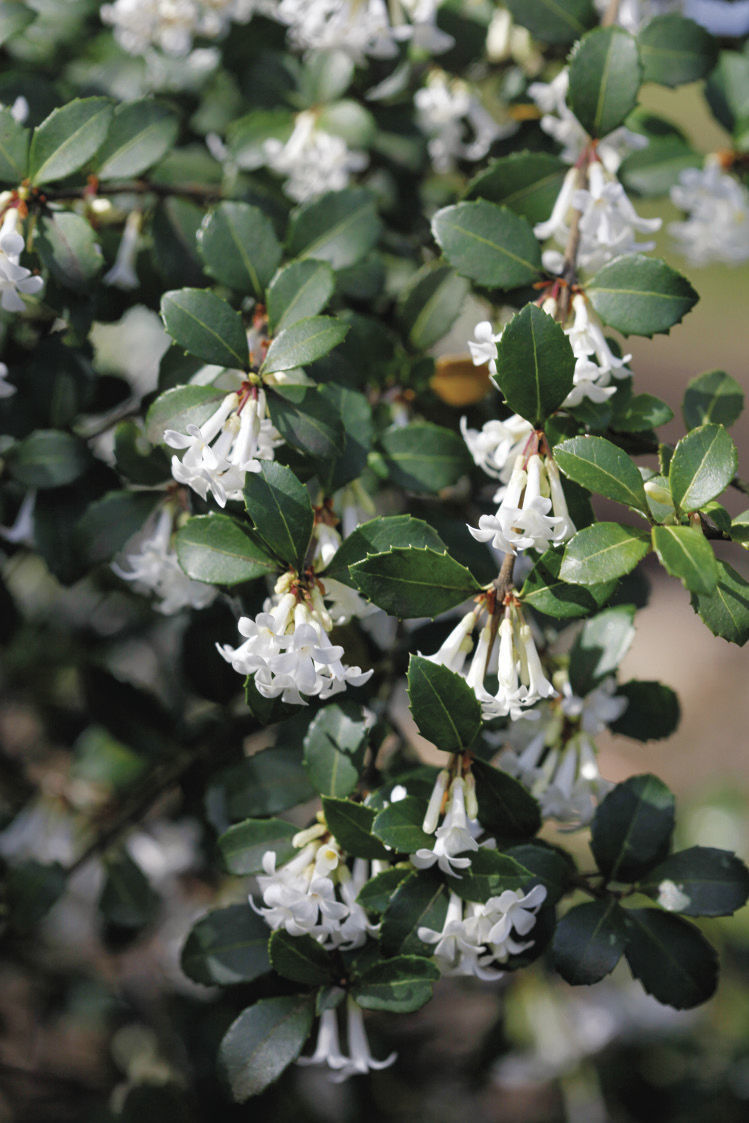 If you prefer plants that don't attach to walls, consider the species of sweet olive. It looks great in full shade, with the added bonus of fragrant white flowers in midspring. If grown in a narrow bed, this plant will need to be pruned back. However, pruning can be done in about 20 minutes, twice a year. Sweet olive is also splendid as a narrow hedge.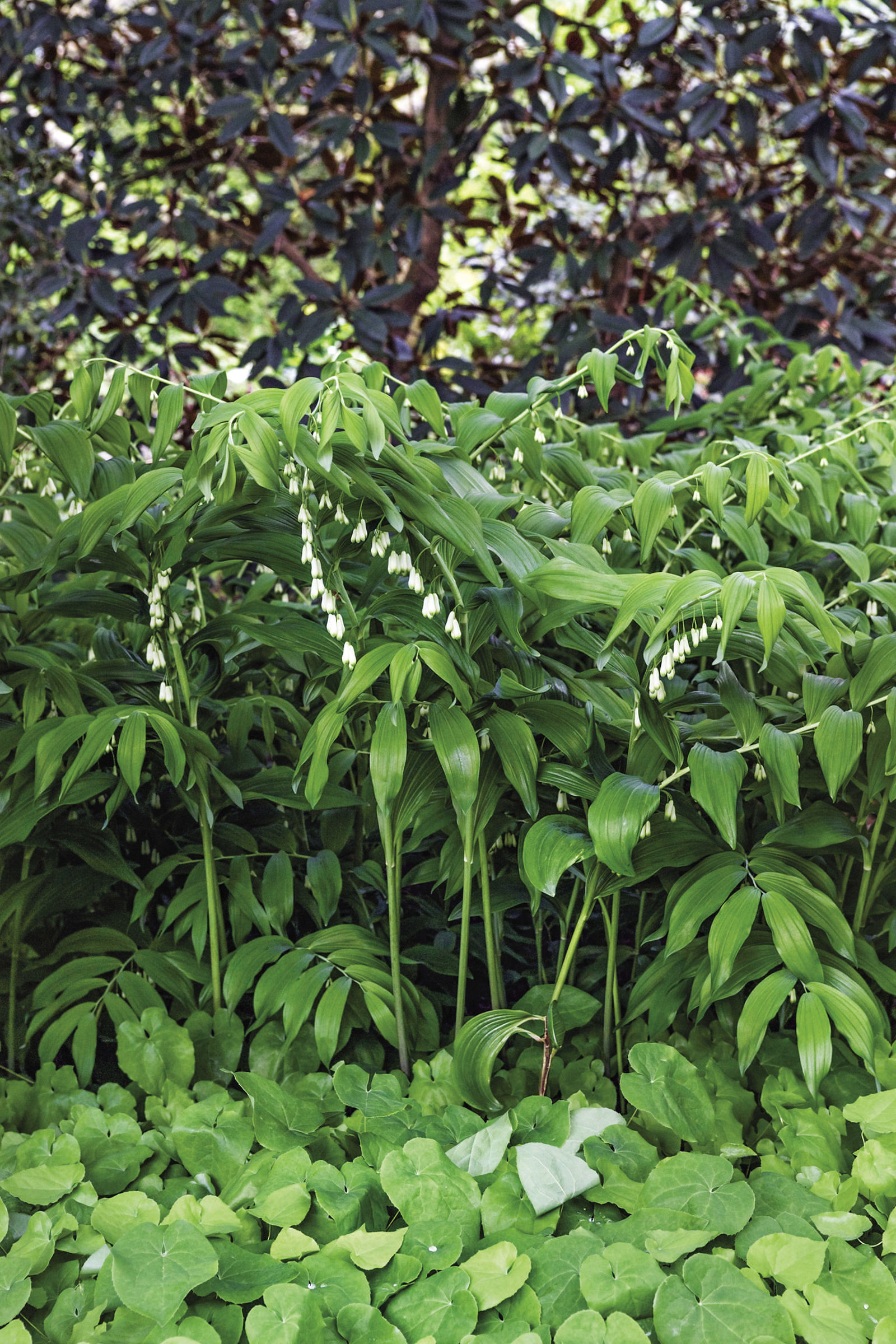 Lower, closer to the tops of your knees, should be plants that sway or shimmer to provide liveliness. These will be the plants your visitors remember. My favorite for this role is small Solomon's seal, with its arching stems and captivating parallel leaves. The leaves turn a buttery yellow in the fall, providing three seasons of interest before it disappears. While it can spread enthusiastically, I find it ideal for my narrowest spaces, because the stems are upright and hardscaping keeps it well within bounds. Unfortunately, the variegated forms of Solomon's seal don't thrive in deep shade.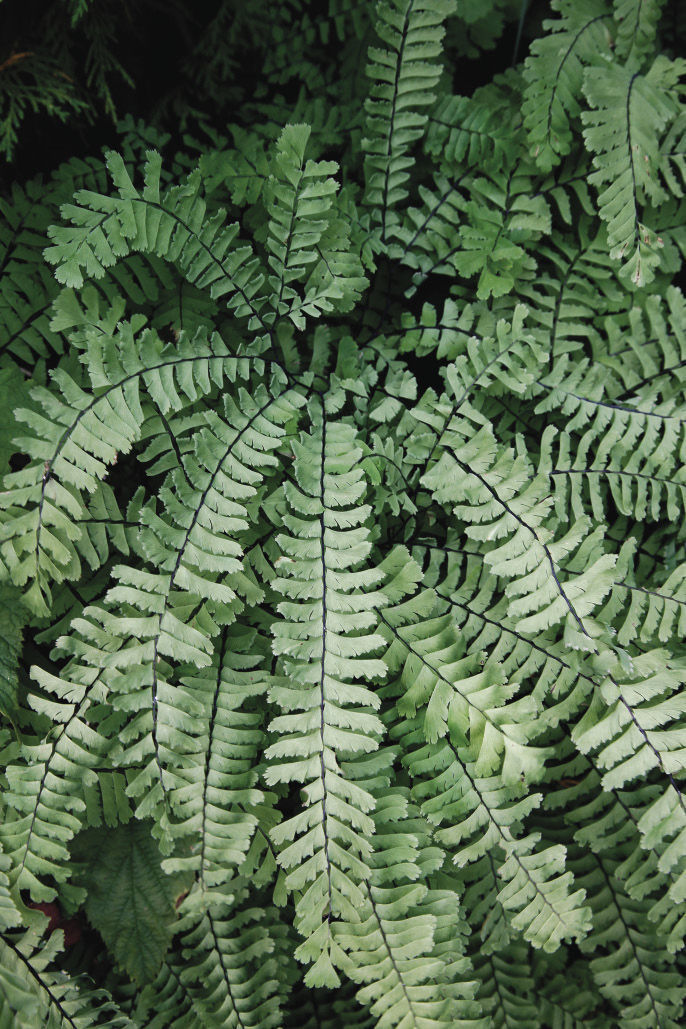 Ferns are another great option for a middle layer with movement. I love Western maidenhair fern for this role, but Eastern gardeners will find that the closely related Northern maidenhair fern (Adiantum pedatum, USDA Hardiness Zones 3–8) performs better for them. These lithe beauties sway at the slightest breeze, with a buoyancy that enlivens any setting.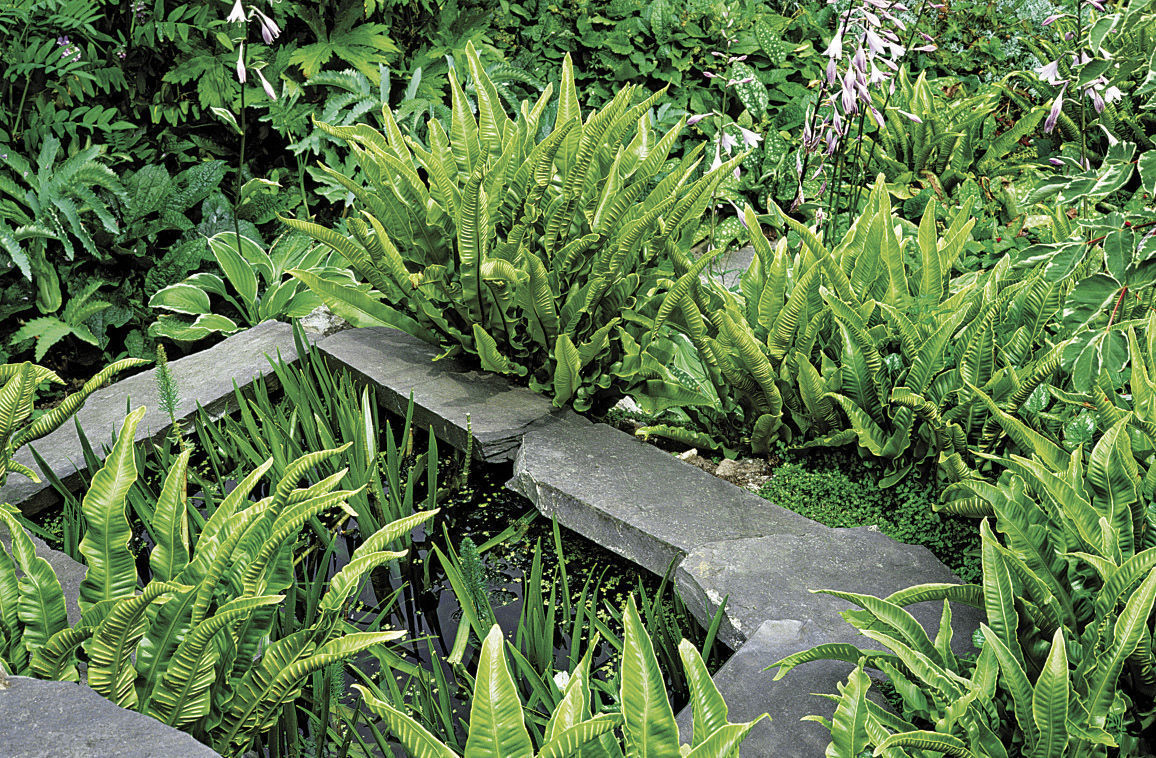 Occasionally, a more upright plant can provide a touch of verticality amid the mounds. For this job, I like hart's-tongue fern. More unusual but equally tough, the scarlet-berry iris has beautiful late-spring blooms followed by striking, long-lasting seed pods. Both plants are workhorses, requiring little care and only average amounts of water, though the iris needs some sun to bloom and set seed.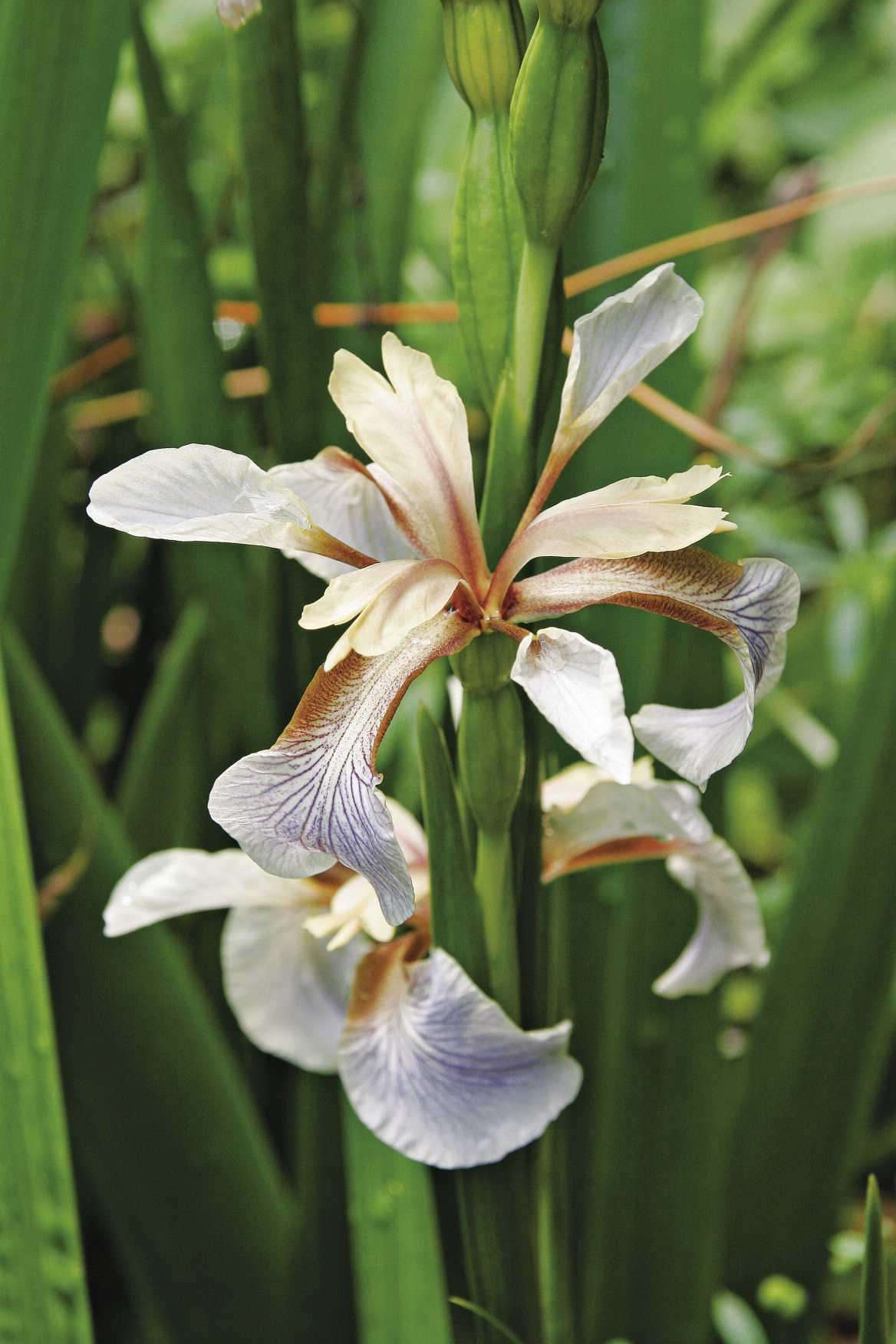 'Emerald Gaiety' wintercreeper will add brightness to the middle layer of your corridor planting. Growing 18 to 24 inches tall in shade (taller with sun), it lifts the mood with cheery forest-green and white leaves that gain tinges of pink when the weather turns cold. Keep wintercreeper trimmed to maintain its upbeat effect.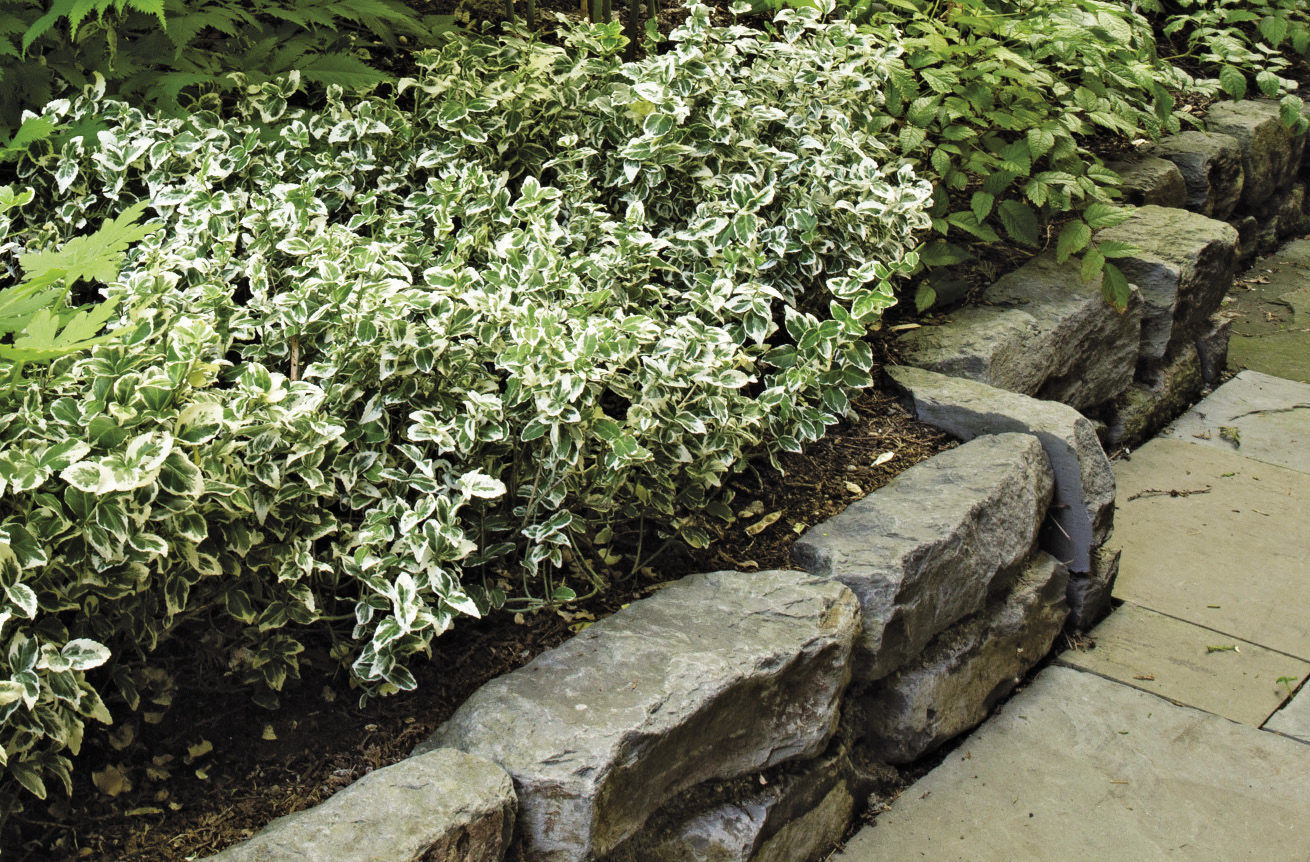 Ground covers offer a graceful way to fill small spaces and finish the edges of beds. My favorite ground cover for a narrow passageway is white bigroot geranium. Its leaves look exceptionally fresh year-round, and its fragrance is always a pleasure. The pristine white flowers and deeply lobed foliage contrast well with a huge range of companions. In Zone 7 and warmer, it is evergreen; in colder climates, it reappears by March or April.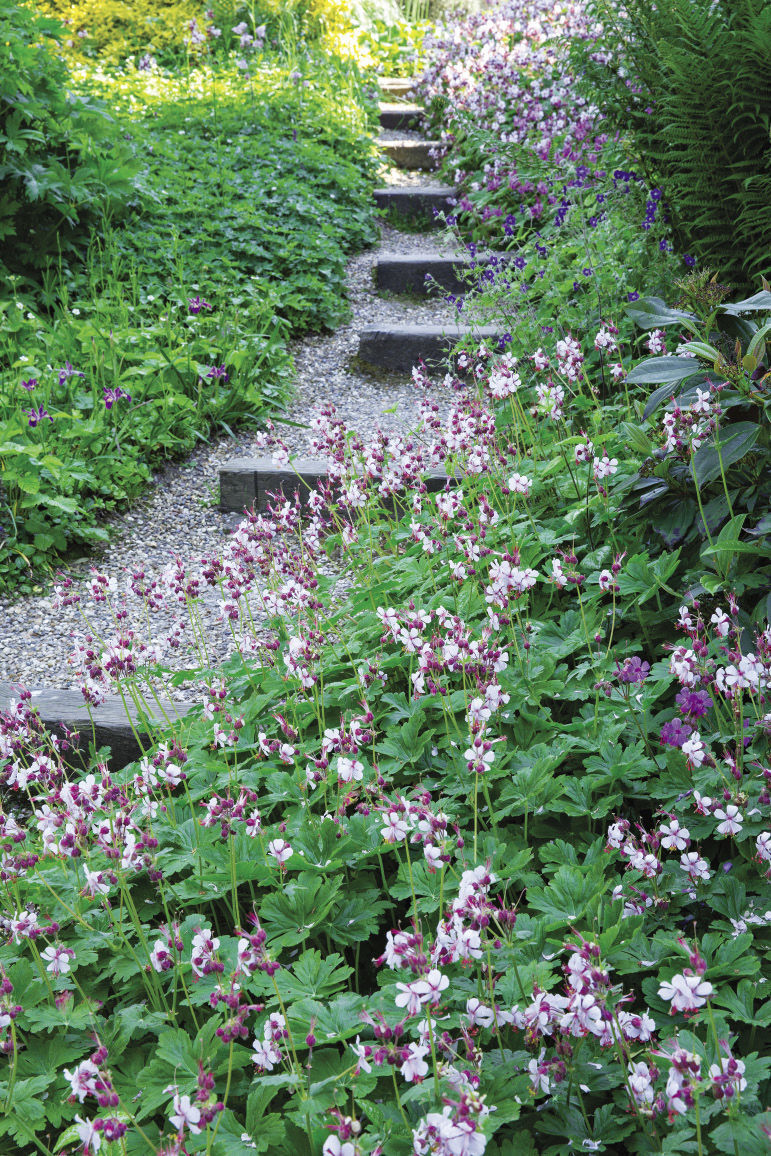 Epimediums also make great ground covers. I like an evergreen form like yellow epimedium, which has graceful mounds of heart-shaped leaves and bobbing yellow flowers in April. I cut it back hard in late winter to give the flowers a spotlight, and to catalyze a new supply of foliage.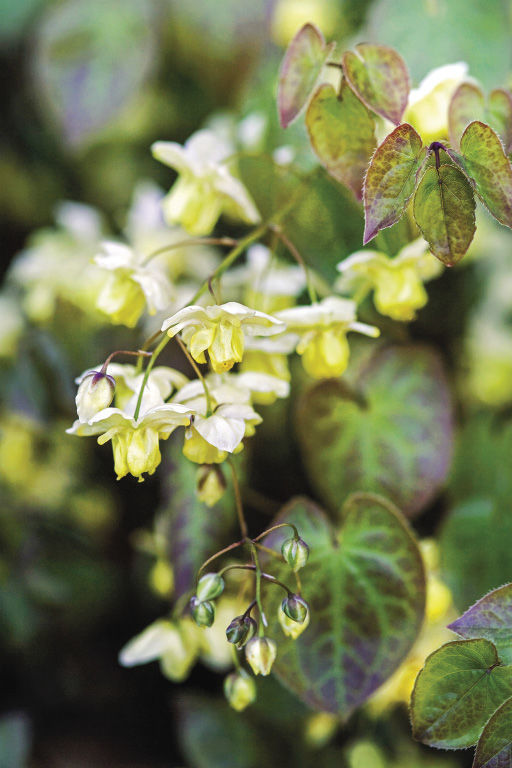 All of these plants are low maintenance and rarely fussy about soil. Keep them watered in spring and summer with a long, slow soak instead of a quick and frequent spray. Clip back dead leaves and generously supplement the soil with plenty of manure or compost in winter. A bit of slow-release fertilizer in the early spring will provide additional good nutrition. With these quick tasks accomplished, you will soon be rewarded with an enticing woodland walk instead of the dreaded corridor.
---
Technique: Support climbing plants
As essential as climbers and wall shrubs are to brightening dark passageways, their supports can be a conundrum. I like the feeling of permanence evoked by a vine clambering up the side of the house, but I know countless gardeners who don't want vines attaching, and they have invented creative solutions.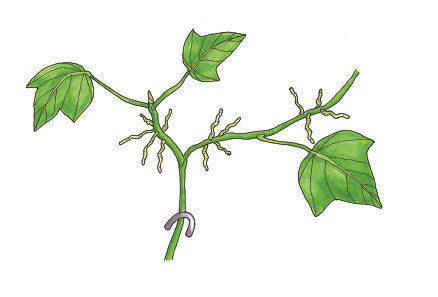 Option 1: Many gardeners buy premade wood trellising (usually in 8-foot square shapes) that can hang on hooks, about an inch off the wall or fence, and they set the vine to ascend this instead of the house or wall. It's easy to lay down when you want to paint. Painting the trellis to match your house or fence perfectly will help it blend seamlessly instead of becoming an additional layer. The self-clingers will attach and climb a trellis so long as you firmly attach the stems to the surface. I use small horseshoe nails to do this. Within two to three years, the plant will carry on without assistance.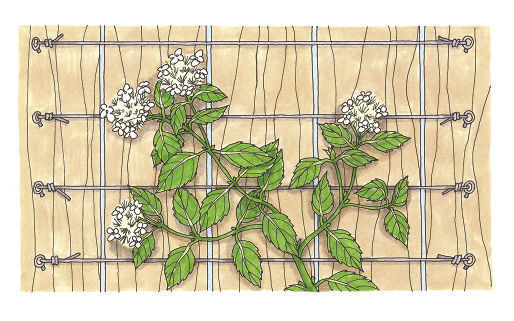 Option 2: Another means of support is to place discreet wires, attached by eye hooks, along the fence or wall. Climbers with sufficiently precise aerial roots will cling to wire, and once they get going, they will look like a living lattice. If you use the sweet olive, the wire is ideal for keeping the stems in bounds.
---
Julie Lane Gay lives and gardens in Vancouver, British Columbia, where she previously owned a nursery specializing in climbers and perennials.
Photos, except where noted: Noah Friebel; Joshua McCullough; Andrea Jones/Garden Exposures Photo Library; ) Marianne Majerus. Illustrations: Martha Garnstang Hill
Sources