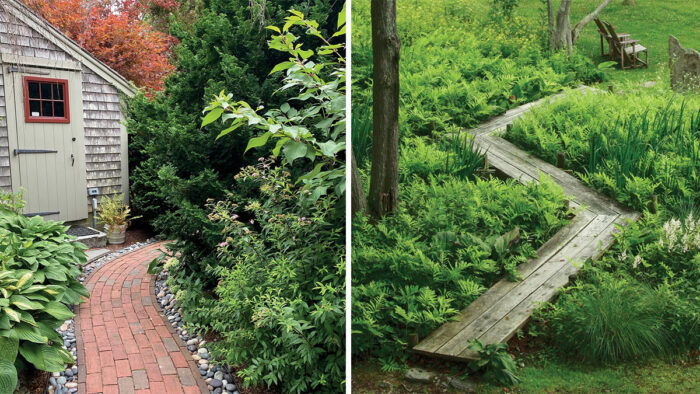 Even though we gardeners are 100% focused on plants, we recognize the undeniable fact that pathways are an essential utilitarian element of a garden. They help us to navigate spaces, reach destinations, and access plantings for maintenance. Without them, we'd just be wandering about willy-nilly and stepping on our prized botanical treasures. However, just because garden paths have a practical purpose doesn't mean they can't also contribute to the beauty and design of our cultivated spaces.
---
More on building beautiful pathways
5 Things to Consider When Building a Path
Make Your Garden Beautiful and Functional With Pathways
---
As a Fine Gardening editor, I've had the opportunity to stroll down many fantastic garden walkways—ranging from the beautifully simple to the jaw-droppingly ornate. If there is one thing I've learned, it's that you don't need to construct a yellow-brick road to create magical visual impact—but if you want a golden footpath, that can be amazing too. Successful and inspiring walkways come in all shapes, sizes, and materials. I hope the following gallery inspires you to build a pathway that's much more than just practical.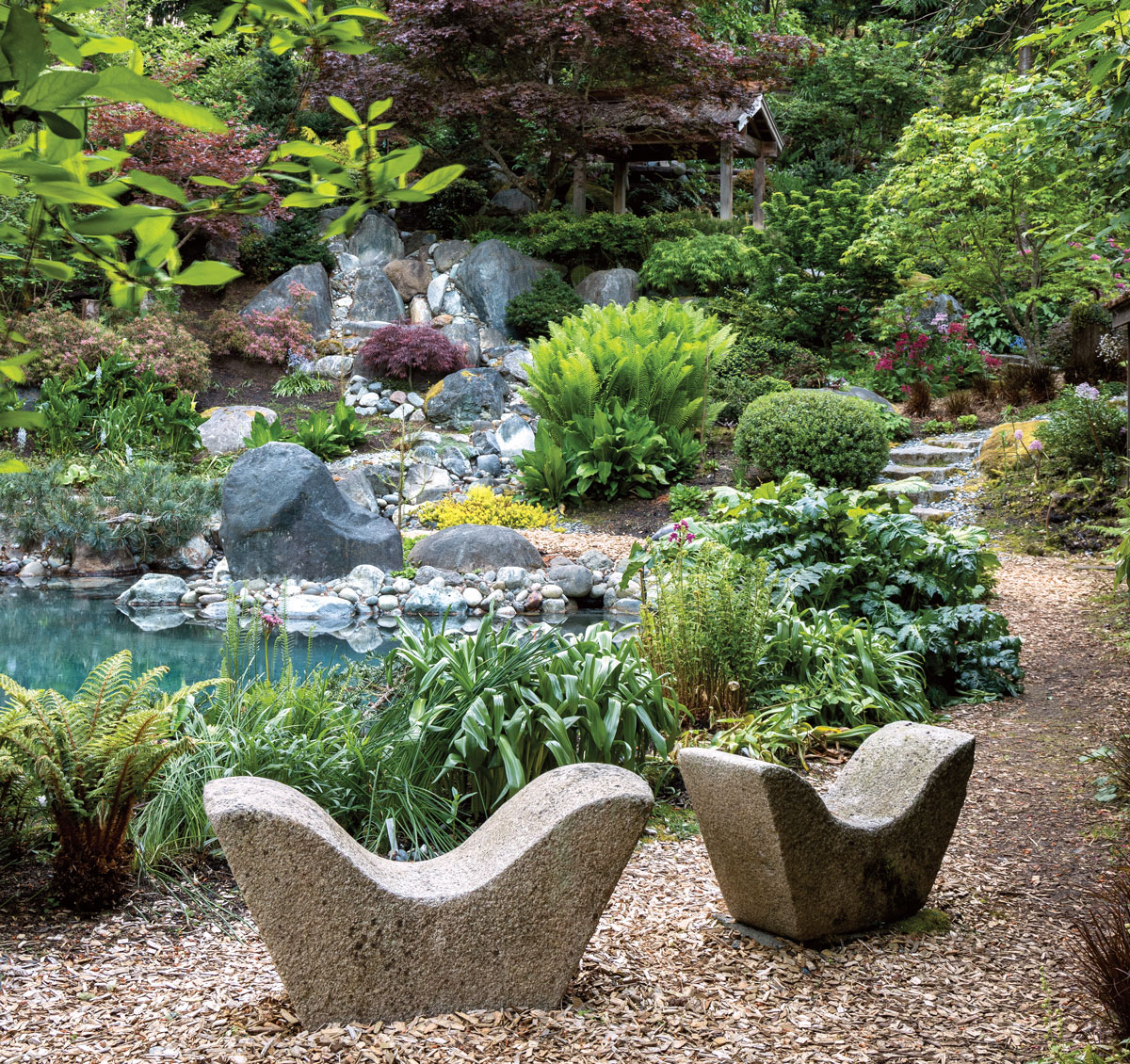 Marry your path to your destination
An informal path material such as wood chips is the perfect choice for an expansive landscape setting with organic design elements and free-flowing plantings.
Maury Island, Washington
Garden by Mary and Whit Carhart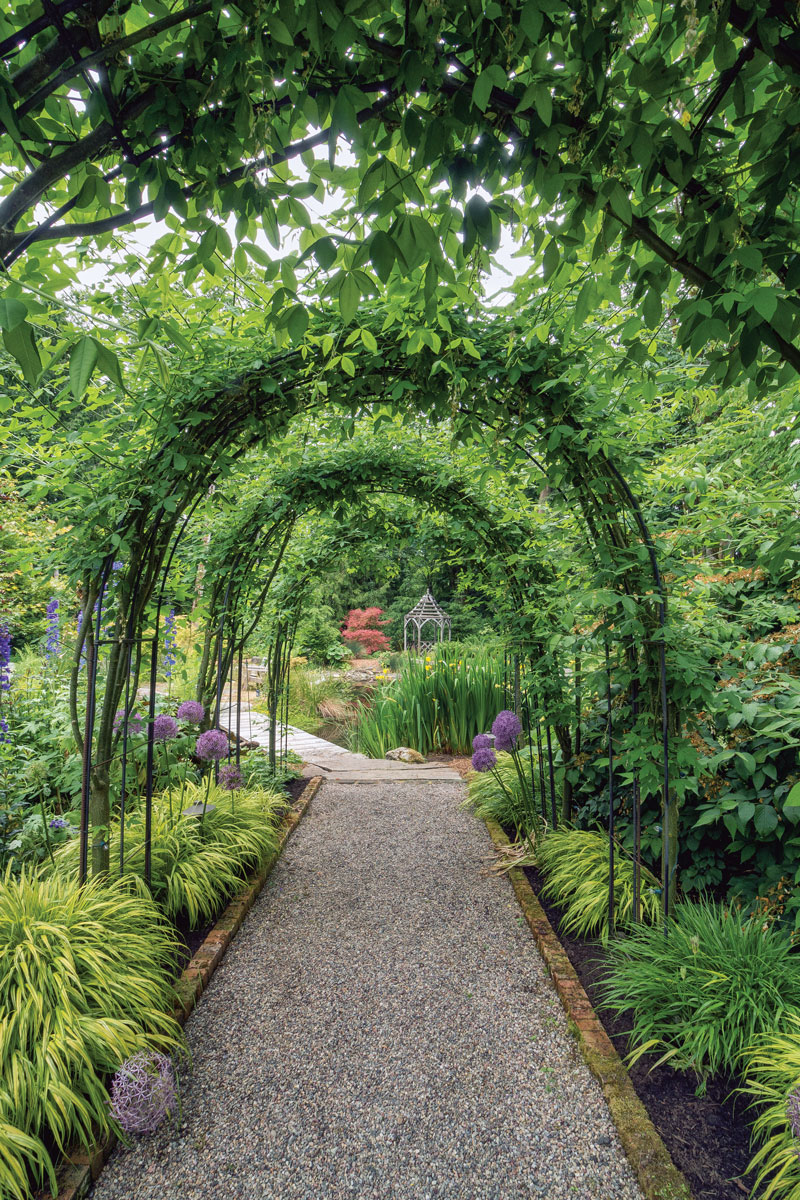 Sometimes it's all about the journey
With a solid pathway in place, a garden stroll becomes the main attraction as it leads visitors on an immersive sensory experience of colors, textures, fragrances, and even sounds (like the crunching of gravel underfoot).
Bainbridge Island, Washington
Garden by Cassie Picha
Let the function inform the layout
Like roads in cities and neighborhoods, garden paths provide the infrastructure needed to move about our outdoor spaces. Luckily for us, we do not have to design our garden thruways to handle possible traffic jams. However, their purpose or function should play a major role in determining their features, such as width, shape, and ease of upkeep. Just be sure you balance those practical considerations with choices that will beautify and enhance the journey through your garden.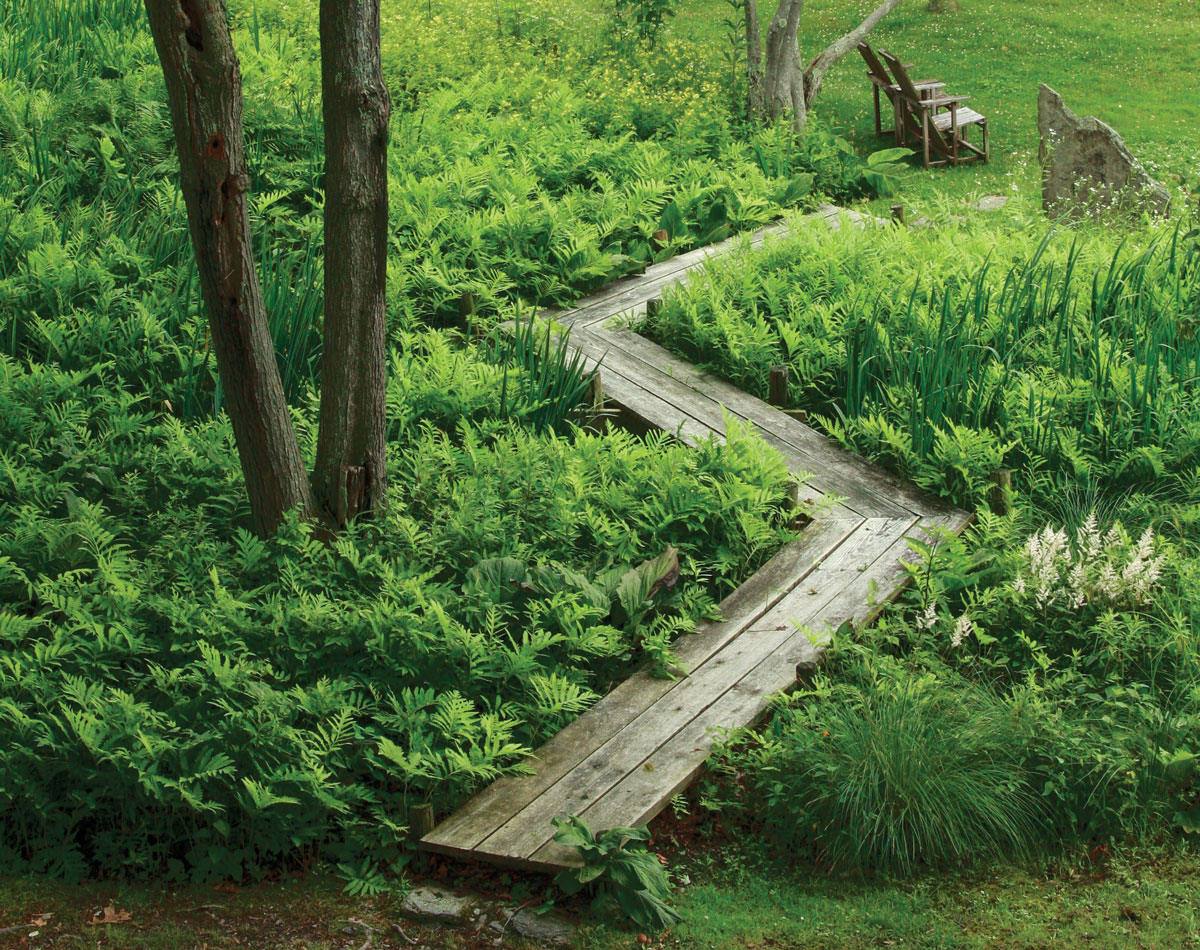 Add some zig to your zag
When establishing a path that moves you from one area to another, consider whether or not you need this thruway to be a straight line or if you have the flexibility to give it some playfulness. Strong sight lines, divisions, and patterns can create a powerful visual dynamic in a garden scene, especially if an area is viewed as a whole. In this kind of setting, a simple wooden-plank walkway can become a wonderful focal point when laid out in a zigzag configuration and flanked with naturalized ferns and other woodland plants.
Millbrook, New York
Innisfree Garden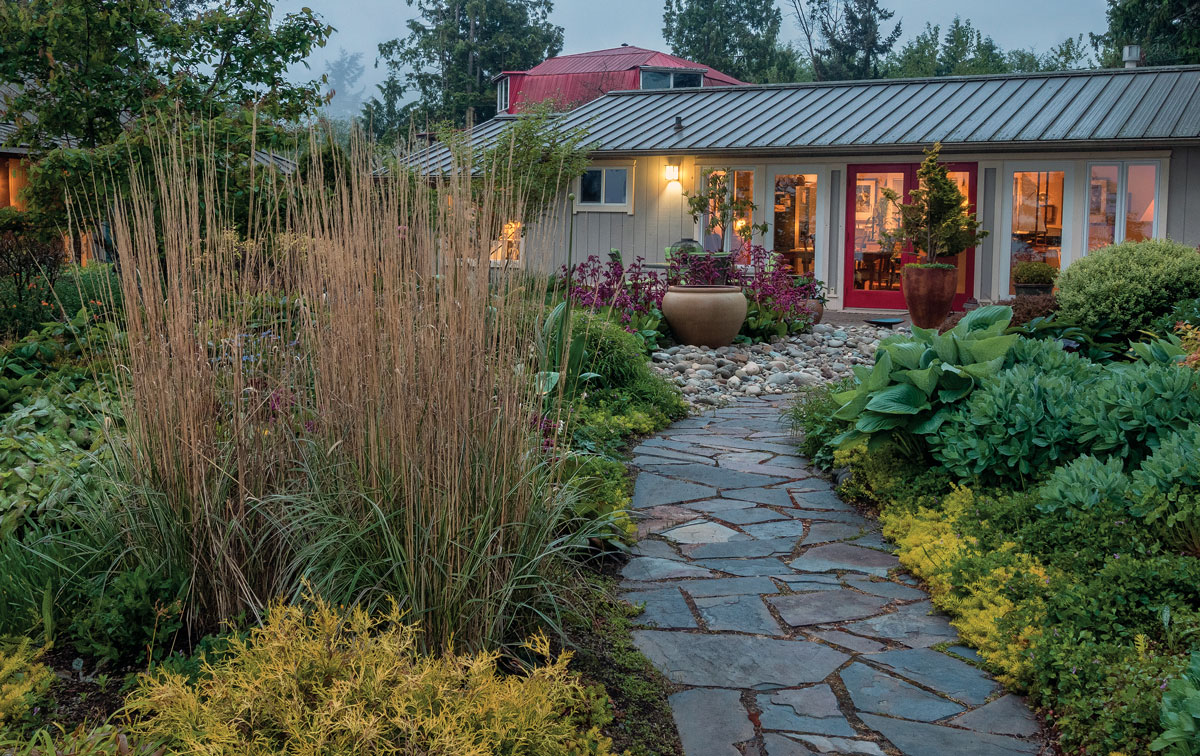 Make your entry wide and welcoming
Of all the places where you could be generous with space, the main entry to your property or garden is probably the one you don't want to skimp on. Creating a direct and welcoming route makes arriving more comfortable for you and your visitors. Width and solid footing are important here for navigating the approach with ease, no matter if you are strolling about with a cup of tea or hauling a wheelbarrow full of mulch. Uneven or slick surfaces are always a problem, but especially so on your heaviest traveled entry paths. Flat stone walkways are a great choice for this location and are easy to clear if you live in an area that experiences snow or you have lots of plants that drop leaves in fall. 
Port Hadlock, Washington
Garden by Susie Howard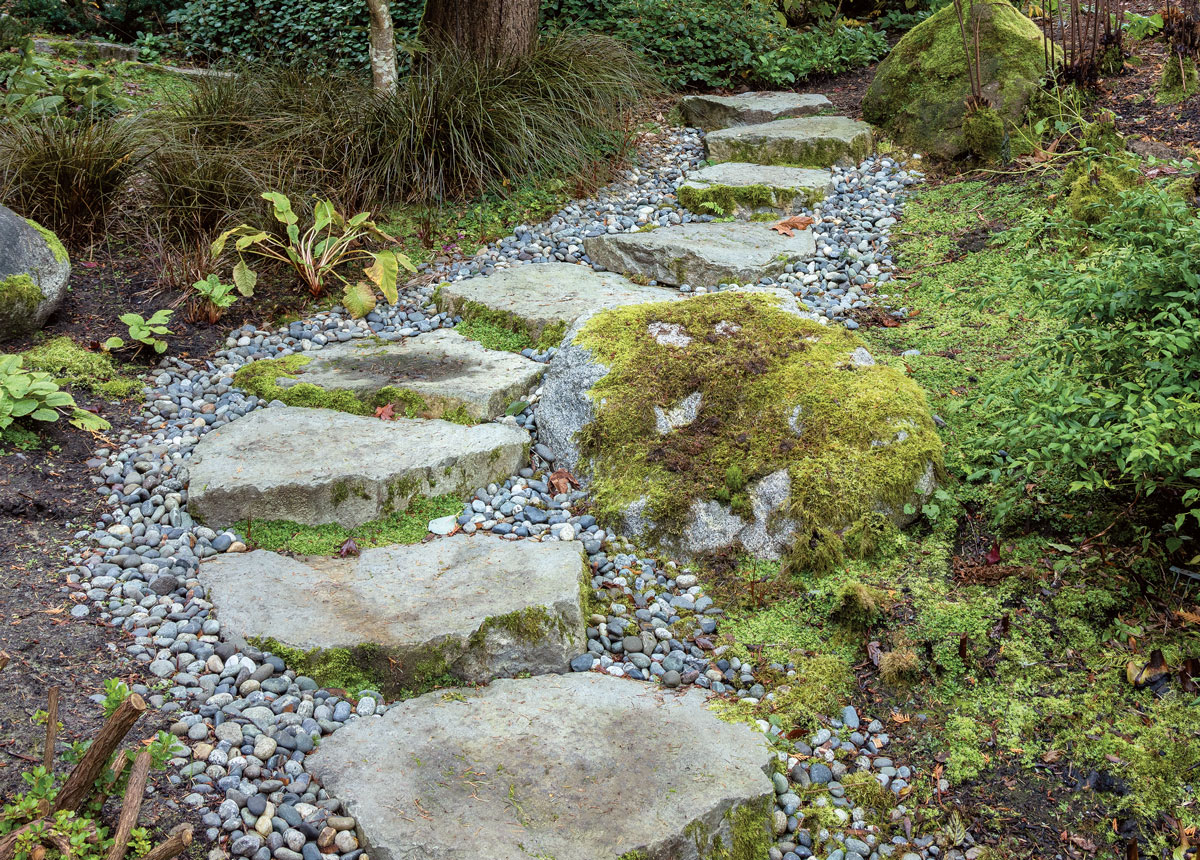 Infuse secondary paths with intrigue
Not all paths are intended for heavy or frequent traffic. Some of the best walkways are secondary ones that lead to a hidden sanctuary area, such as a bench under a favorite tree. With some creativity and resourcefulness, these paths can be just as magical or intriguing as their destinations. Flat rocks found on your own property (perhaps even unearthed while prepping a garden bed) can be used to create a meandering, mossy, stepping-stone path that leads to a surprising or relaxing oasis.
Maury Island, Washington
Garden by Mary and Whit Carhart
Strengthen your design through style and materials
Gardens are a wonderful form of self-expression, allowing us opportunities to reveal our senses of style and personality. As a design element, a pathway is a fantastic way to anchor one's chosen aesthetic throughout the year as plants and seasons change. From gravel to brick to precision-cut stone, the walkway material has a huge influence on a garden's mood and style.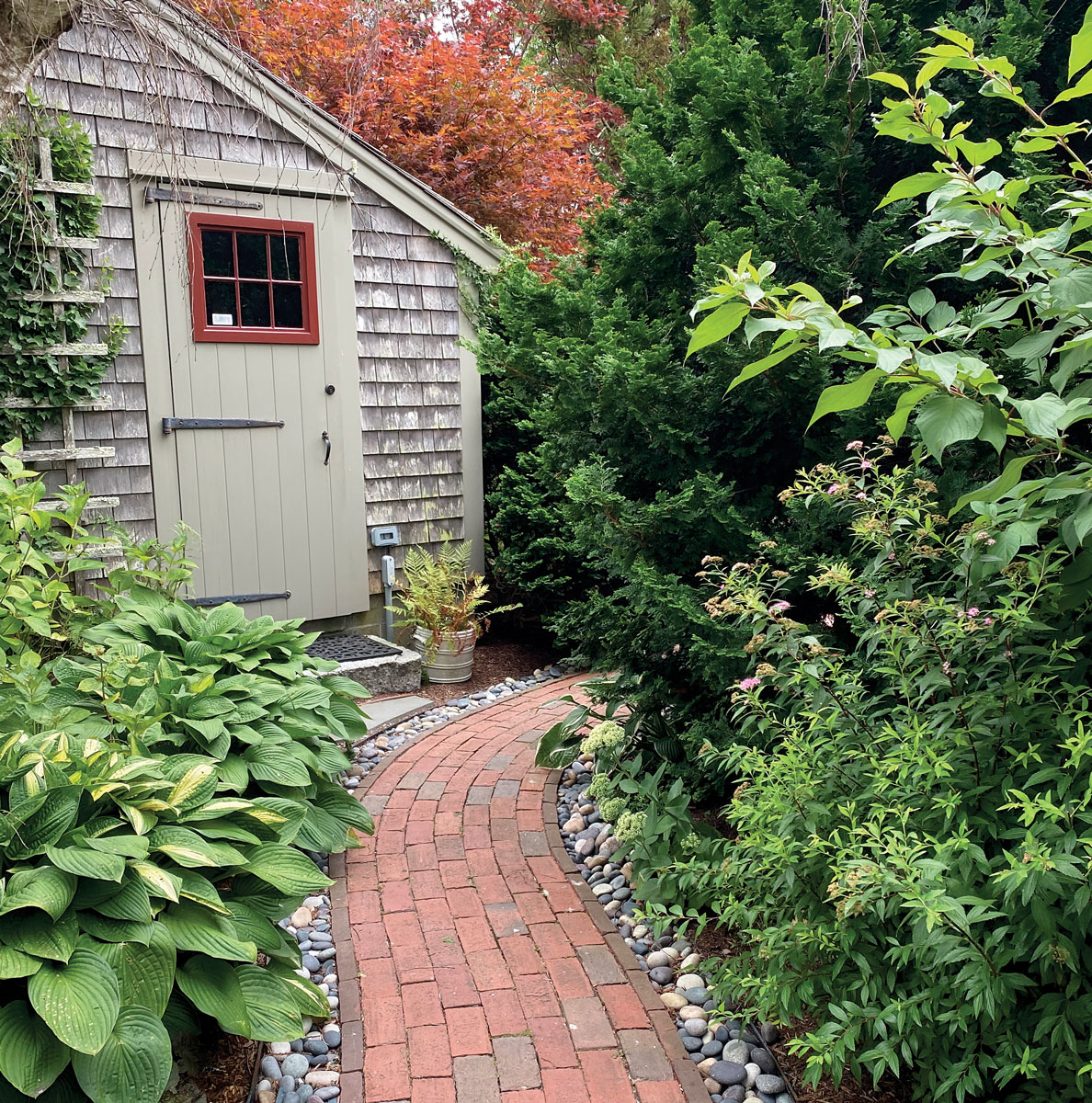 Invoke old-world charm with classic choices
There is nothing like the use of classic materials to evoke the sensation of being transported to another time and establishing a sense of place. Materials linked to the history of a region or place, such as brick and weathered wood, are unmatched when it comes to creating old-world charm. Of course, the scene isn't complete without the inclusion of long-standing plant favorites, such as hostas and sedums, and well-behaved shrubs that soften the pathway edges.  
Nantucket, Massachusetts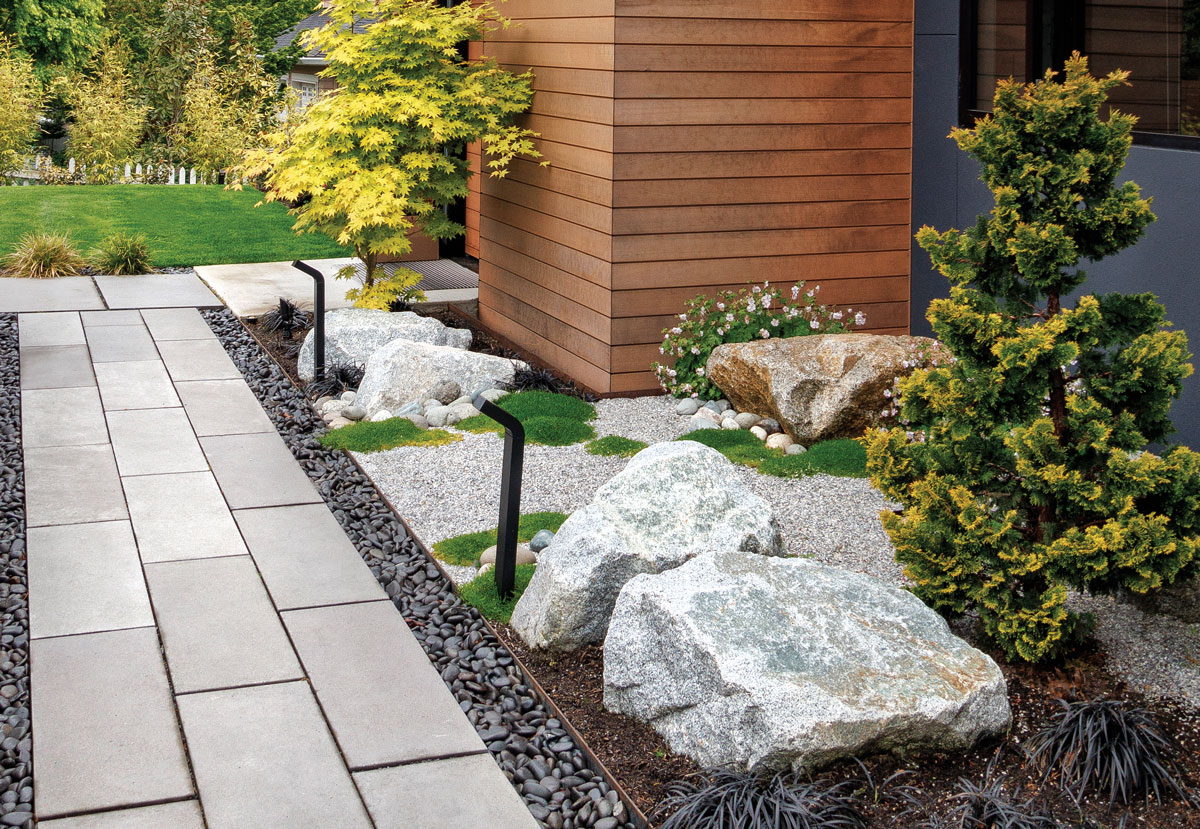 Use straight and clean lines for a modern flair
If a minimalist aesthetic is your cup of tea, you definitely want to emphasize your pathways. Pathways are a key component of providing the straight and clean lines indicative of modern design. They are unmatched for the strong geometric shapes and patterns they provide. Rectangular precast concrete pavers paired with smooth-textured monochromatic pebbles and steel edging makes for a phenomenal backdrop for structural evergreens and well-balanced perennial accent plantings.
Seattle, Washington 
Garden by Robin Parsons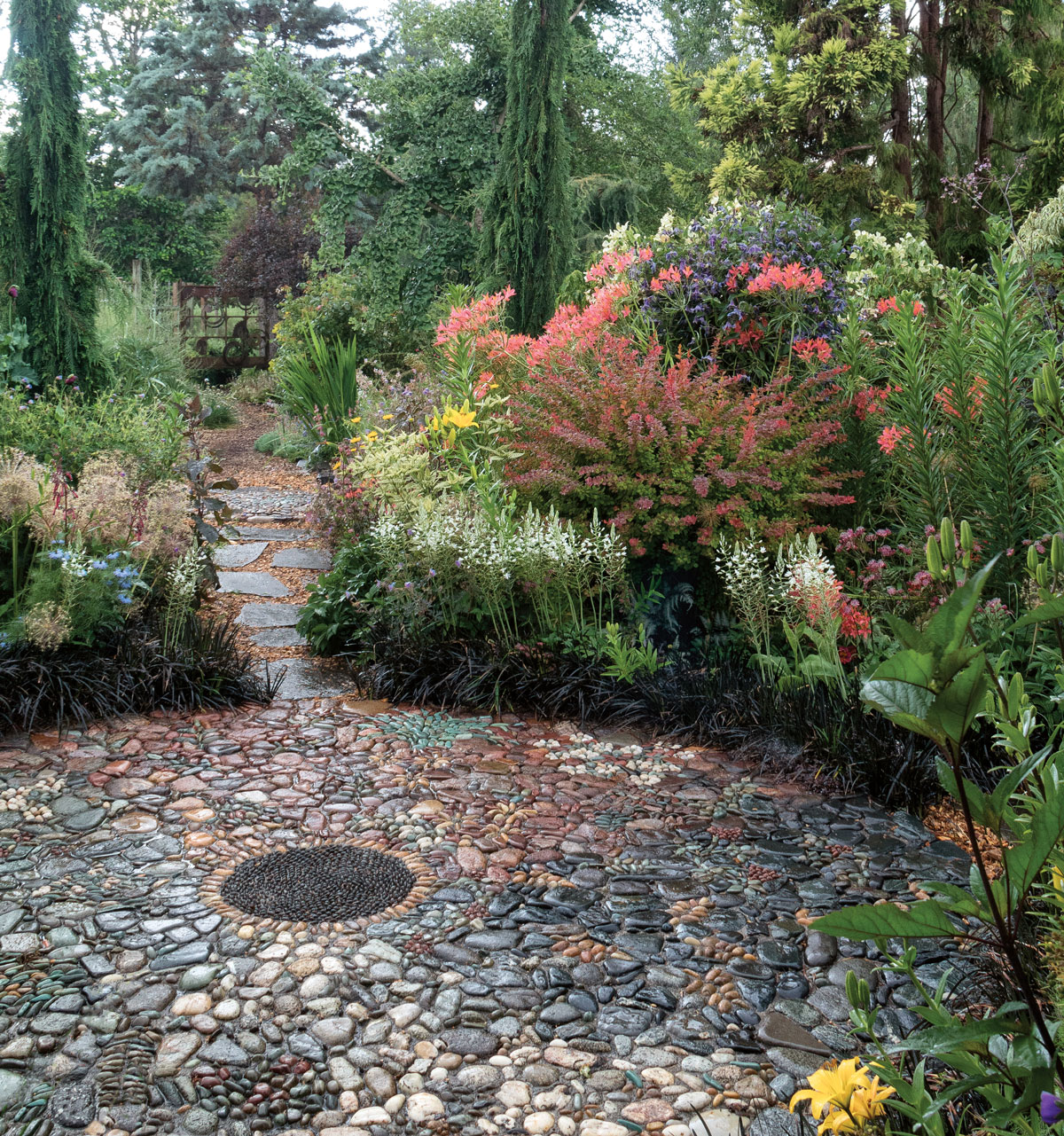 Establish a sense of whimsy with eclectic elements
Mixed plantings and mixed pathway materials go hand-in-hand when it comes to creating an expressively unique landscape. In pulling eclectic elements together successfully, the devil is indeed in the details. A walkway constructed of a wonderful array of carefully placed river rocks and flat stepping stones is a fitting accompaniment to a colorful combination of bulbs, perennials, and woody plants that entices visitors to take a closer look.
Eugene, Oregon 
Mosaic walkway by Jeffery Bale at Northwest Garden Nursery
15 Pleasing Plants for Pathways
Let's be honest—we all want to cram a ton of gorgeous plants along our paths. But before going hog wild, be mindful that some plants are better suited for this location than others. Here's a list of great plants for pathways that enhance the garden journey and don't crowd, scratch, or prick passersby.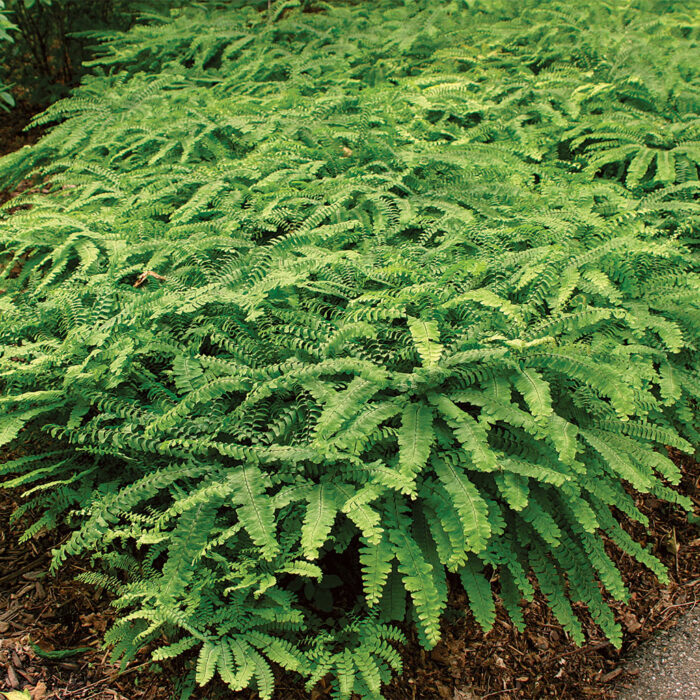 1. Maidenhair fern (Adiantum spp. and cvs., Zones 3–11)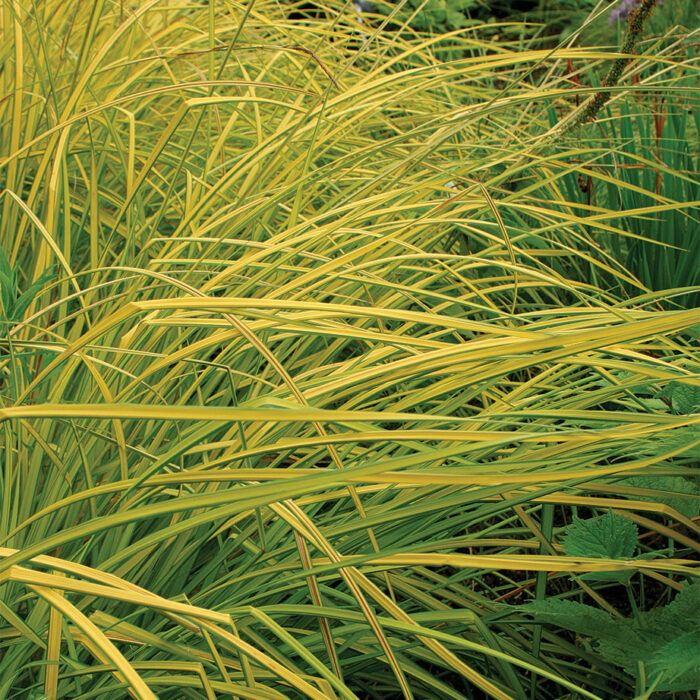 2. Sedge (Carex spp. and cvs., Zones 3–10)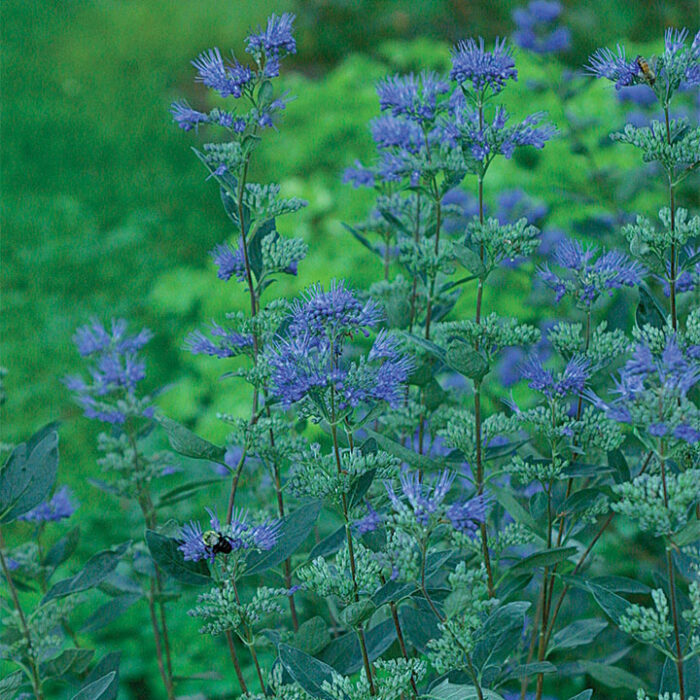 3. Bluebeard (Caryopteris × clandonensis and cvs., Zones 5–9)
4. Clethra (Clethra alnifolia and cvs., Zones 3–9)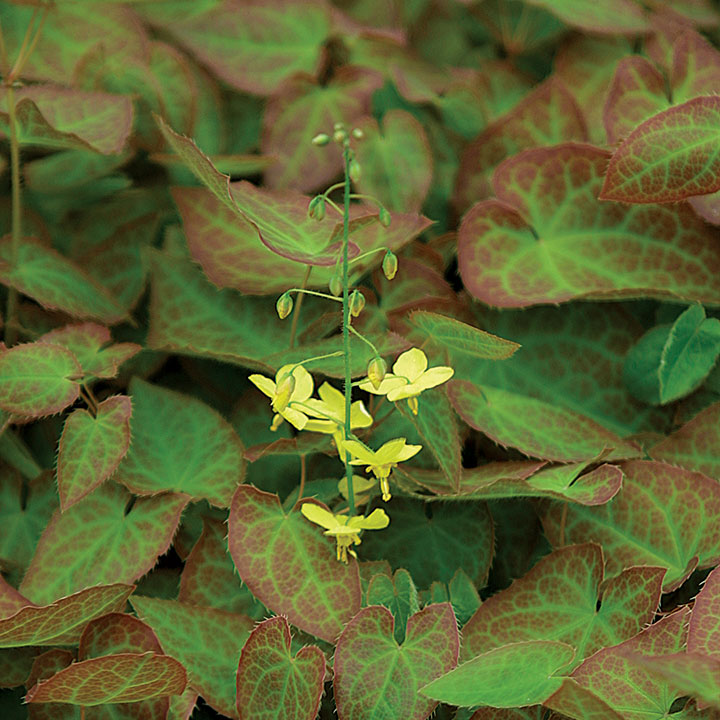 5. Epimedium (Epimedium spp. and cvs., Zones 4–9)
6. Fothergilla (Fothergilla spp. and cvs., Zones 4–9)
7. Hardy geranium (Geranium spp. and cvs. Zones 3–9)
8. Heuchera (Heuchera spp. and cvs., Zones 4–9)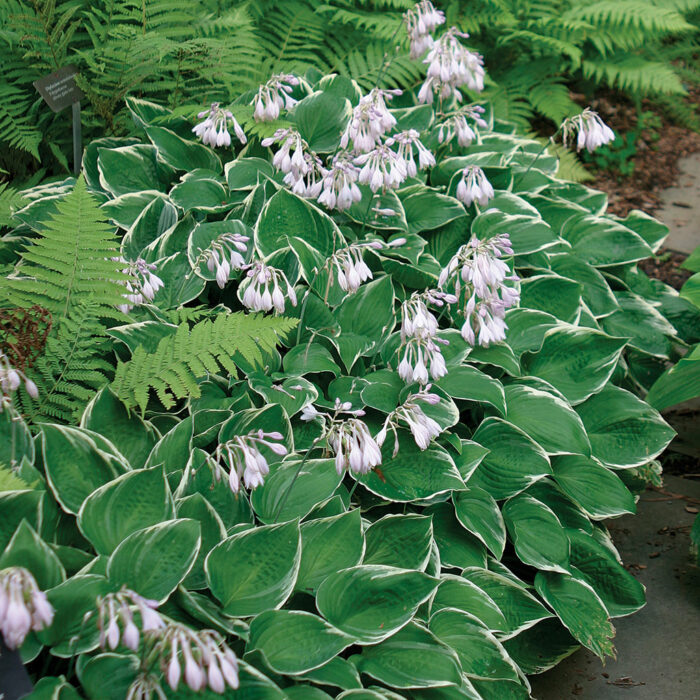 9. Hosta (Hosta spp. and cvs., Zones 3–8)
10. Hydrangea (Hydrangea spp. and cvs., Zones 3–9)
11. Sedum (Hylotelephium, Petrosedum, Phedimus, and Sedum spp. and cvs., Zones 3–11)
12. Lavender (Lavandula spp. and cvs., Zones 5–10)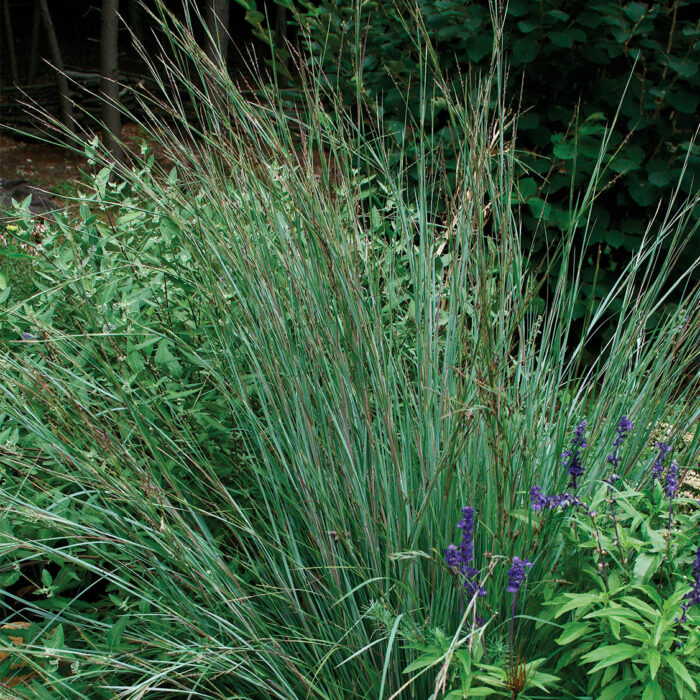 13. Little bluestem (Schizachyrium scoparium and cvs., Zones 3–9)
14. Lamb's ears (Stachys byzantina and cvs., Zones 4–8)
15. Smooth witherod (Viburnum nudum and cvs., Zones 3–9)
---
Jennifer Benner is content editor for Fine Gardening. She has a bachelor's degree in horticulture from The Ohio State University.