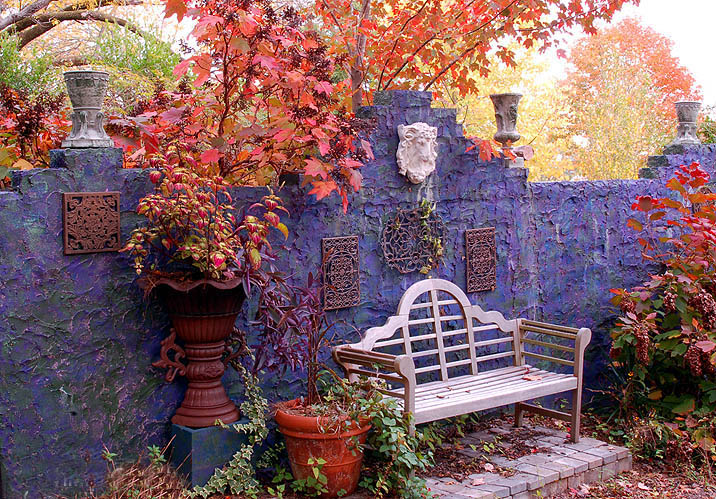 Today we're going back to Alabama to visit Phillip Oliver and Michael Scott's garden. We first saw Phillip and Michael's garden back in February, when we saw in spring and mid-season (Refresh your memory HERE and HERE). Turns out their garden might be even more beautiful in fall!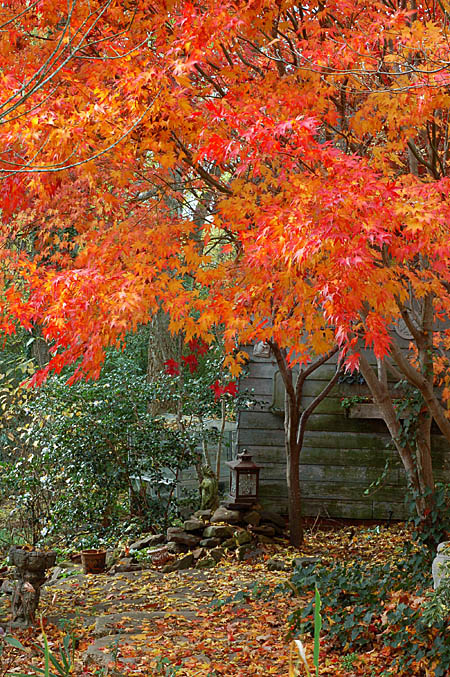 Phillips says, "My partner and I have been working on our garden for the past 20 years. We moved into our house in the fall of 1992 and all that existed was a huge barren lawn with some diseased fruit trees. Since we live right here in town (in Florence, Alabama), our first priority was to develop some privacy since our property is on a corner and is open on three sides to neighbors' houses and a dentist's office. We built a fence and began planting the following spring.
"I was into antique roses at the time and amassed quite a collection. We eventually managed to eliminate 90% of the lawn since we hated mowing. All of those trees that we planted have now matured and the garden is now mainly a shade garden. I'm still moving roses around trying to get them optimal sun! We also have a large collection of hydrangeas and camellias. The garden is so dense and private today that it is hard to believe that we are in the middle of town.
"The garden is particularly colorful in the fall and these photos were taken over the last couple of years. We have lots of Japanese maples. Other plants with fall interest include oakleaf hydrangea, sasanqua camellias, ornamental grasses, dogwoods and crape myrtles."
Gorgeous, Phillip! I am still madly in love with that midnight blue wall.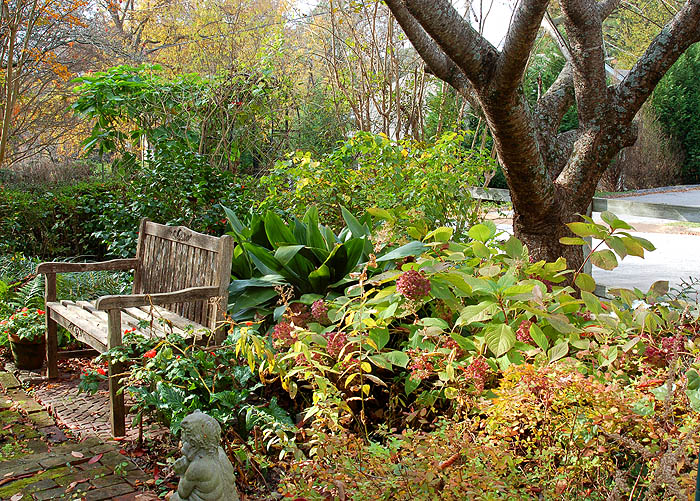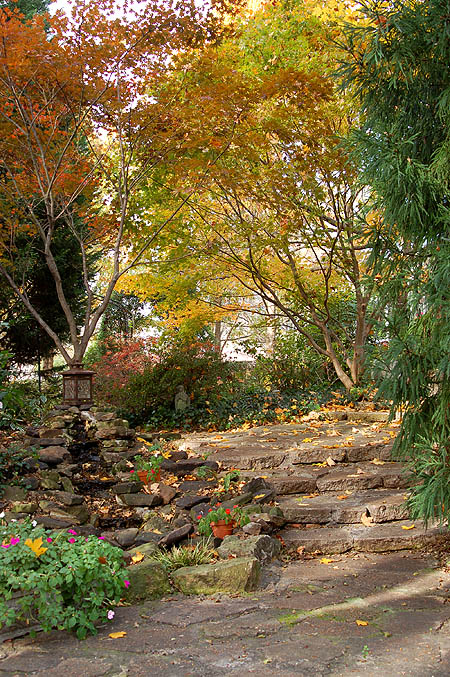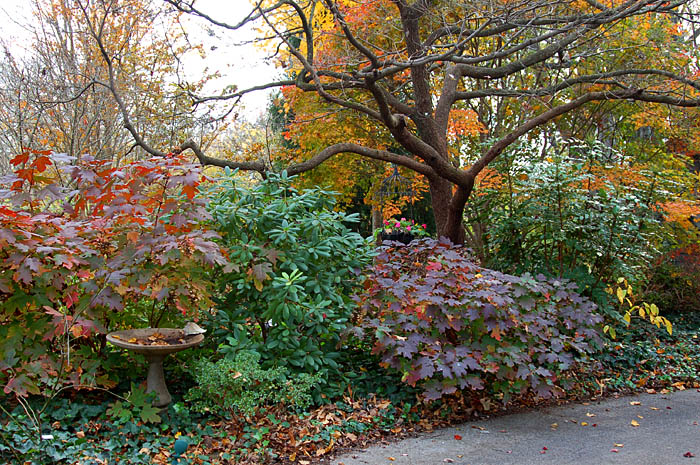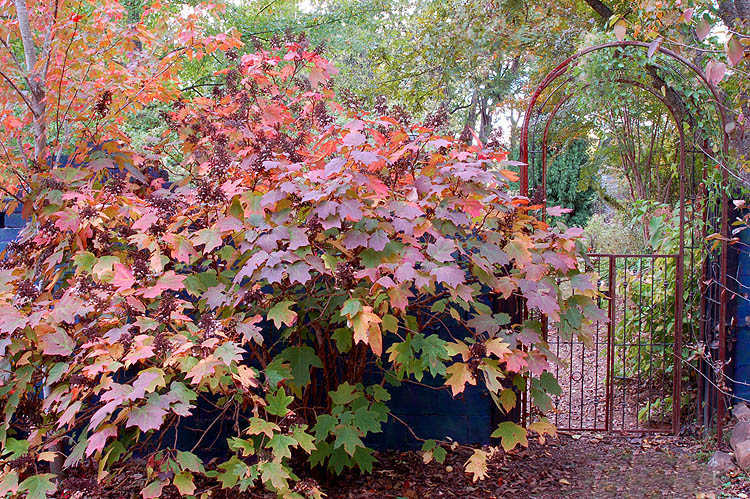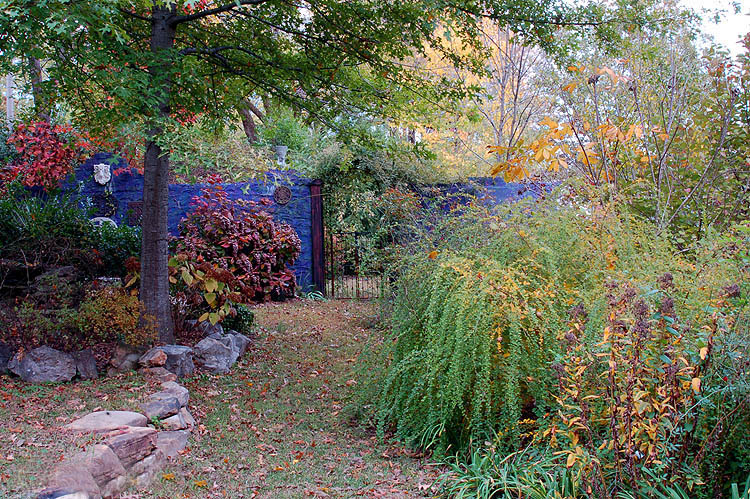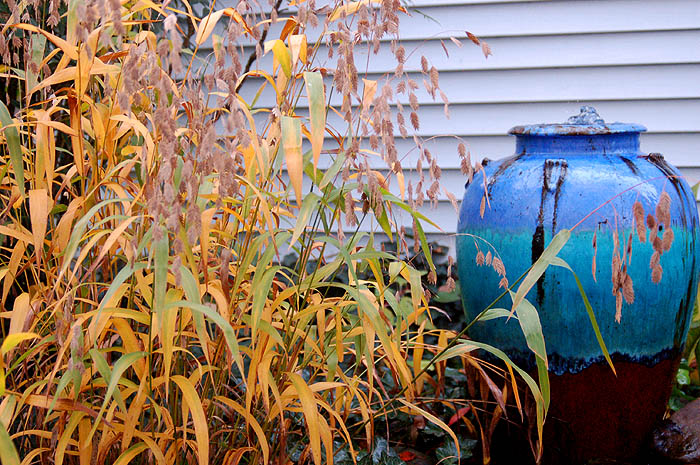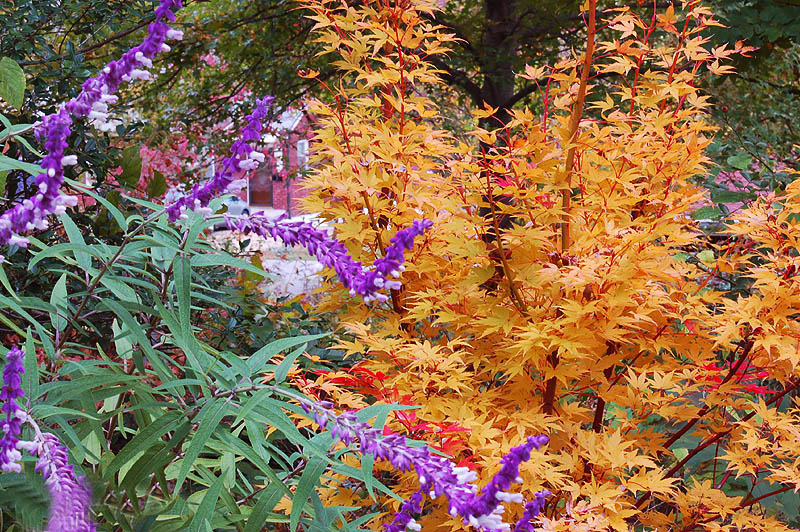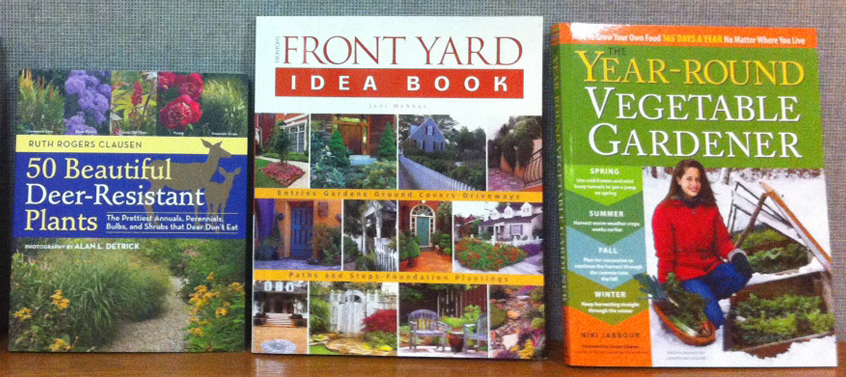 >>>>>> BOOK GIVEAWAY PART 2!!
Hey all–Kate, the winner of the Thanksgiving Book Giveaway, chose the Zen Gardens book, so now there are 3 left for another giveaway.
50 Beautiful Deer-Resistant Plants by Ruth Rogers Clausen
Front Yard Idea Book by Jeni Webber
The Year-Round Vegetable Gardener by Niki Jabbour

So let's do it! I'll choose randomly from everyone who sends me garden photos by this Friday to win your choice of the remaining books (last photo), plus a mystery bonus! (Hint–it's from one of our sister publications). Email hi-res photos and a description of your garden and what you're showing us to [email protected]. I can't wait to see what you send!
Want us to feature YOUR garden in the Garden Photo of the Day? CLICK HERE!
Want to see every post ever published? CLICK HERE!
Want to search the GPOD by STATE? CLICK HERE!
**Check out the GPOD Pinterest page, where you can browse all the post in categories…fun! CLICK HERE!**