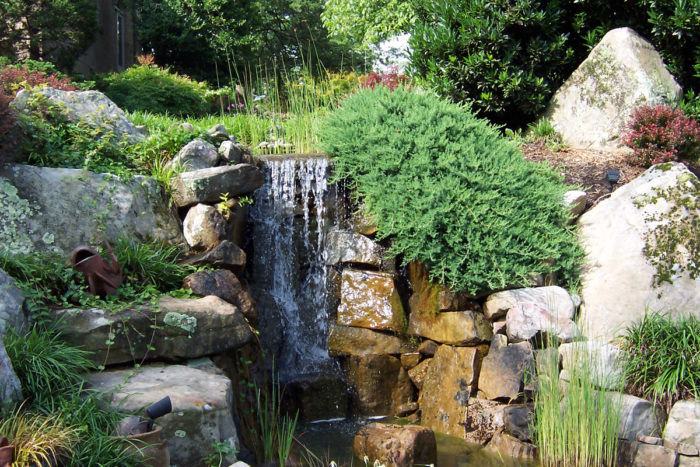 We've featured Michaele Anderson's garden in Friendsville, Tennessee, twice before (refresh your memory HERE and HERE), but I must have been living under a rock for the past few months, because I never made the connection that Michaele is Meander1! Michaele just sent in a new batch of photos this week, and her email address tipped me off. Duh. Everyone else knew, right??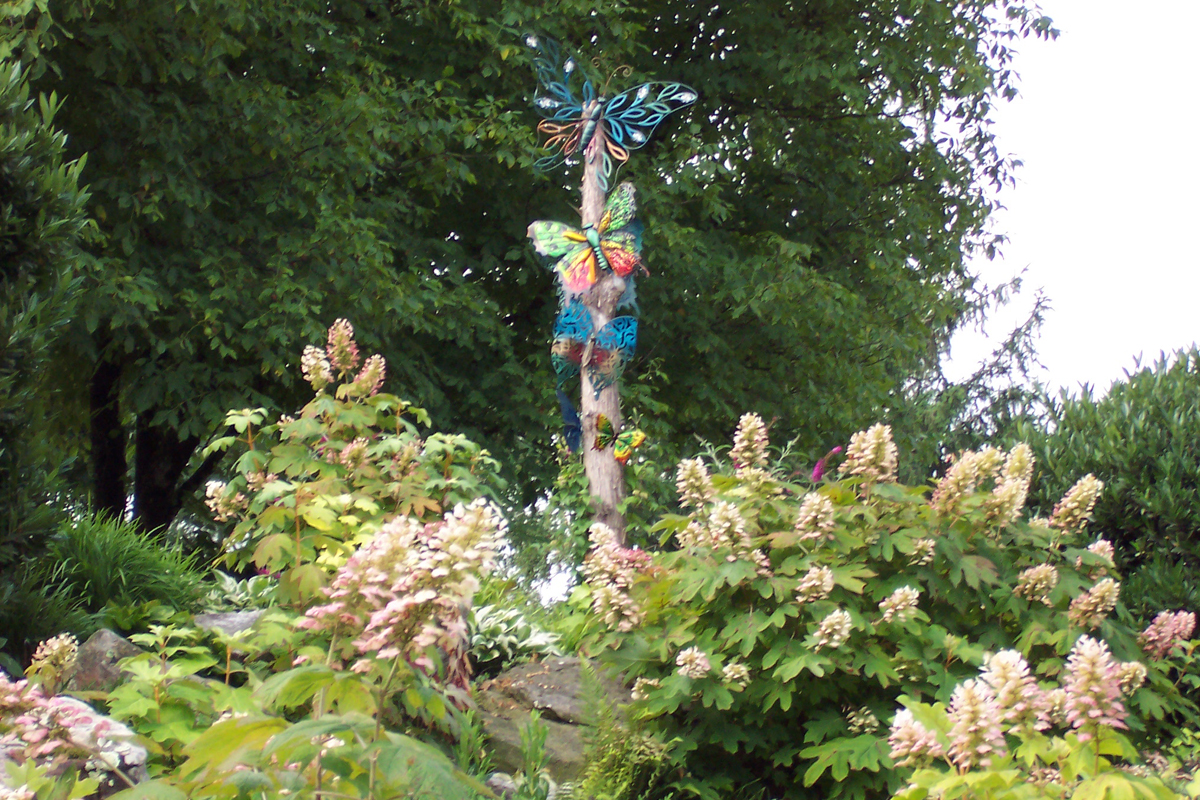 Anyway, my spaciness aside, here's what Michaele has to say about this new installment from her gorgeous garden: "I am sharing a part of my garden that we call "the waterfall". It is actually composed of 4 connected ponds with several waterfalls and a stretch that gives a cascade impression.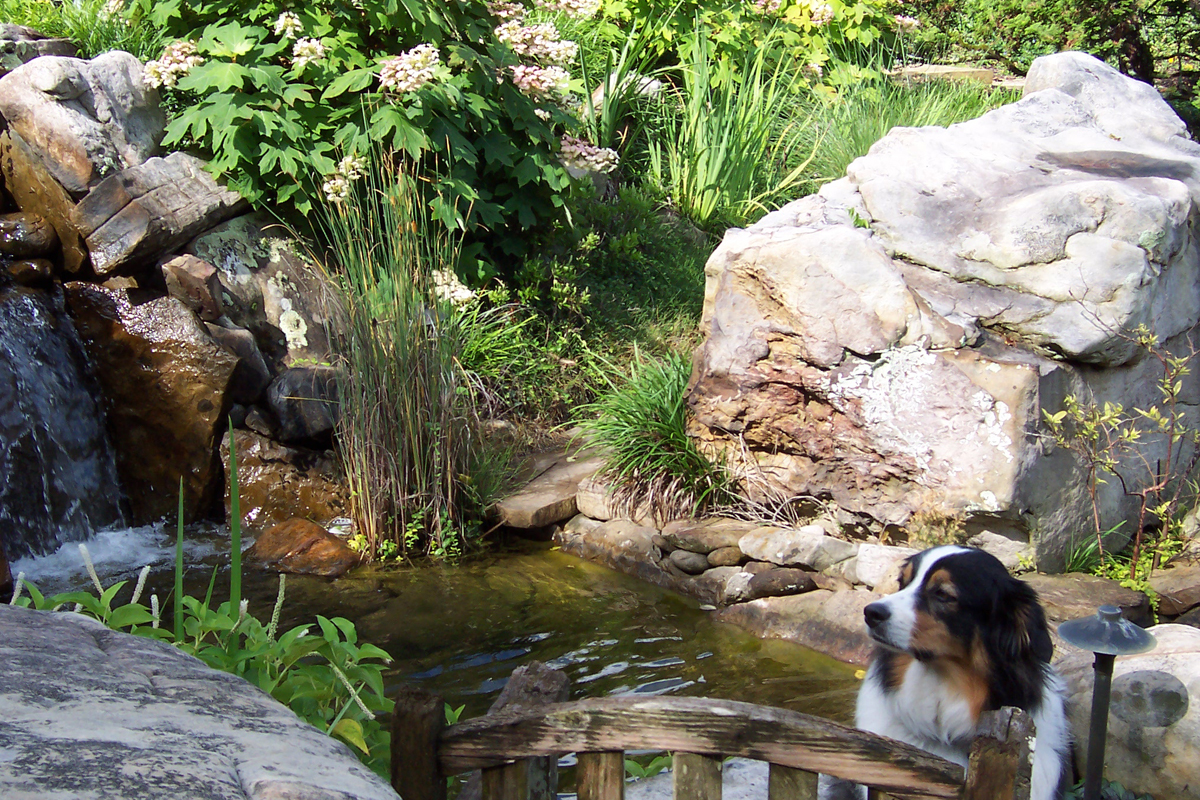 "The area was originally just a yucky part of our property that we hated to mow because it had such uneven ground and a good bit of elevation. My husband and I designed the master plan but it took guys with big equipment and know-how in order to get the rocks in place and do the heavy digging work and concrete and stone work.
"I am always adding new plants or fun decorative doodads. My indulgence this year was to put together something we call the "butterfly tree" which is at the top of a slope and surrounded by oak leaf hydrangeas and some newly planted 'Miss Ruby' butterfly bushes. What can I say…it makes me smile."
Beautiful, Michaele. Keep those photos and insightful comments coming.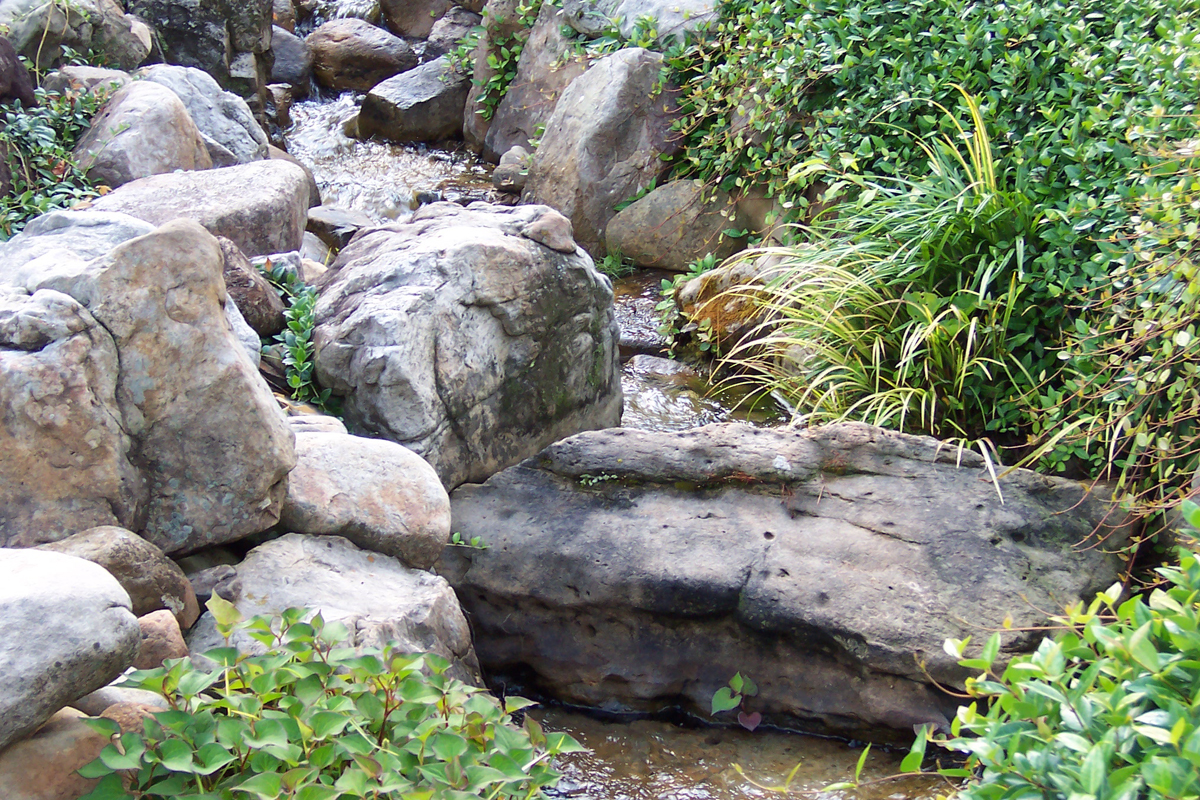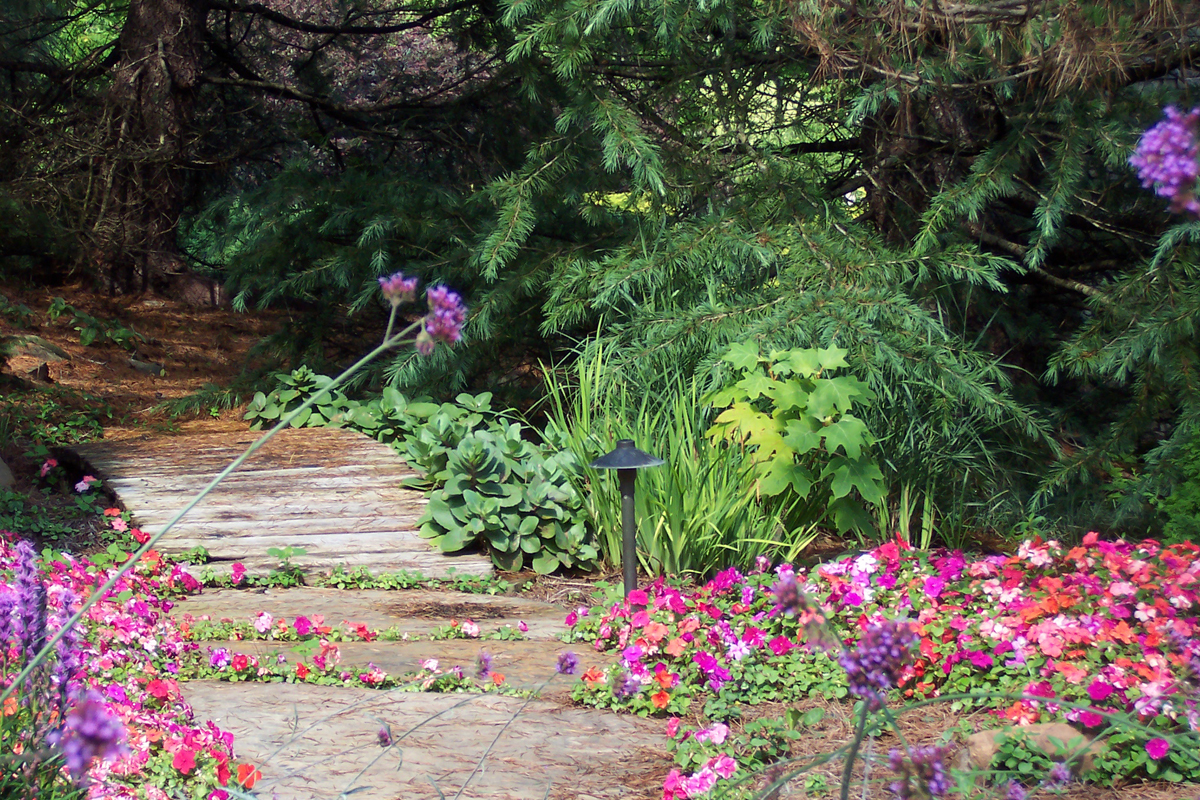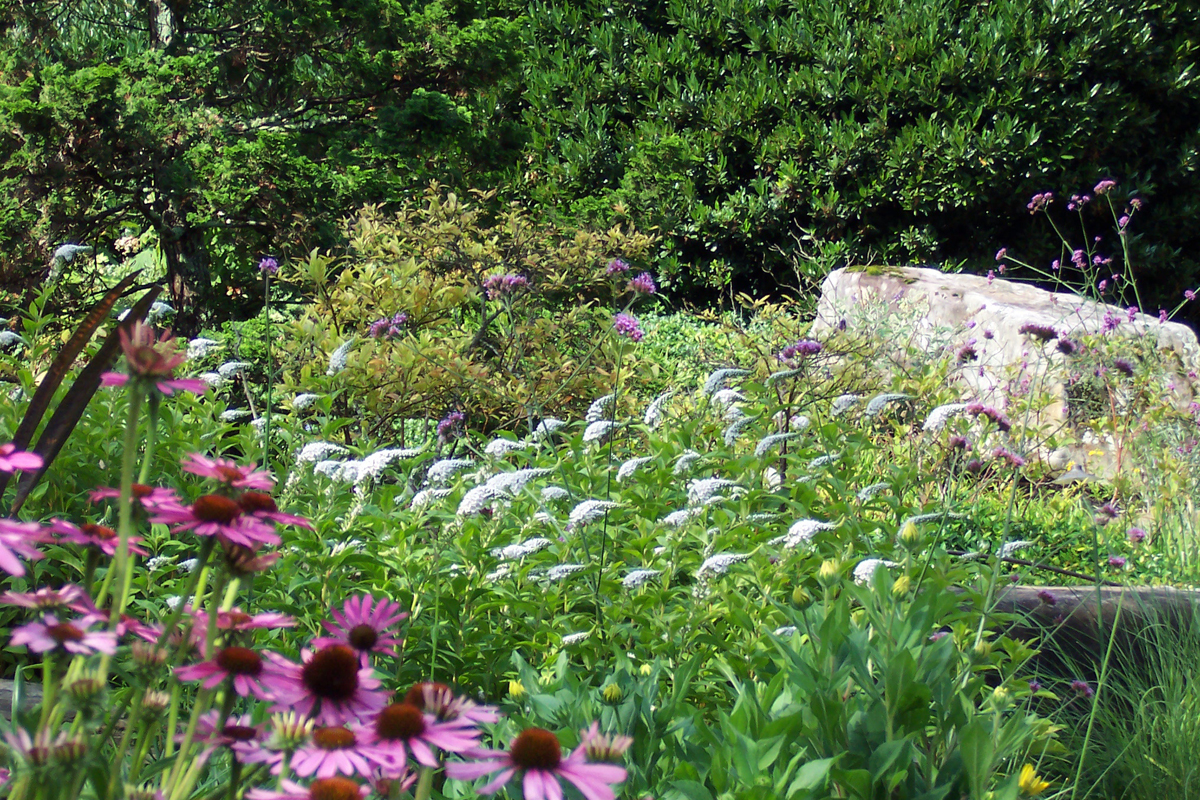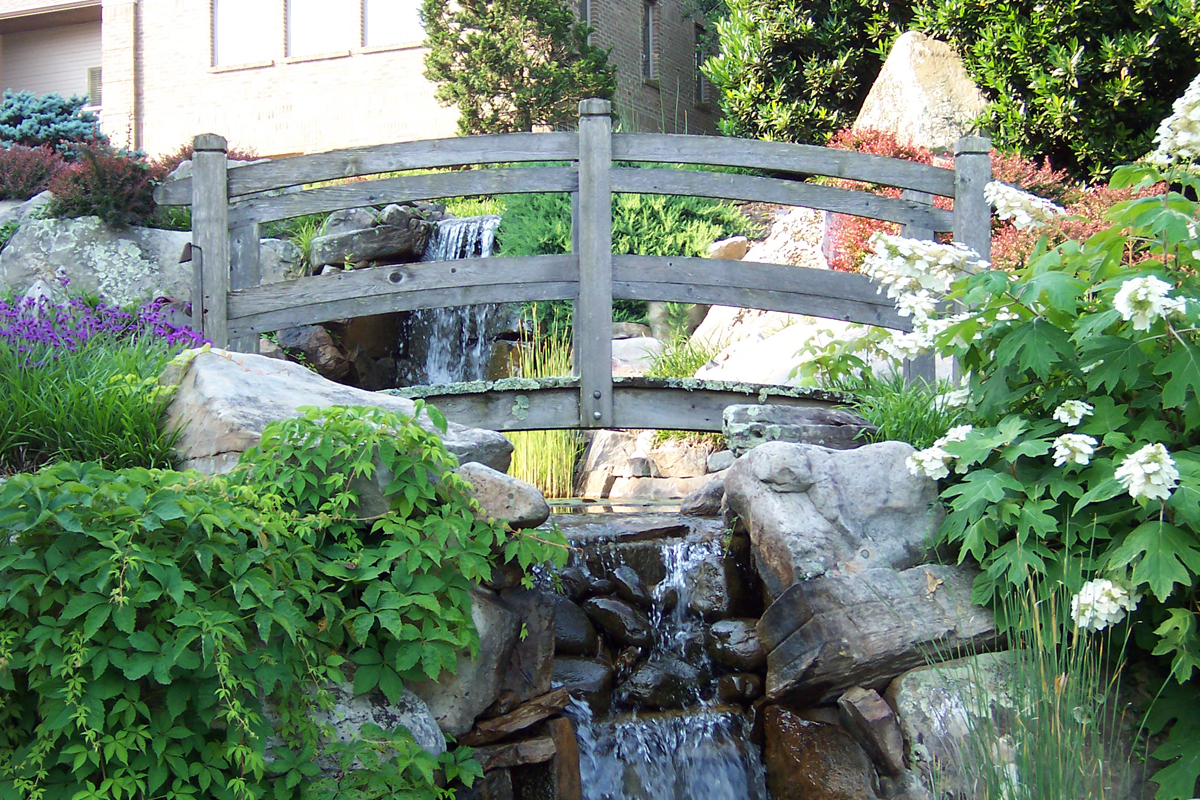 Want us to feature YOUR garden in the Garden Photo of the Day? CLICK HERE!
Want to see every post ever published? CLICK HERE!

**Check out the GPOD Pinterest page, where you can browse all the post in categories…fun! CLICK HERE!**