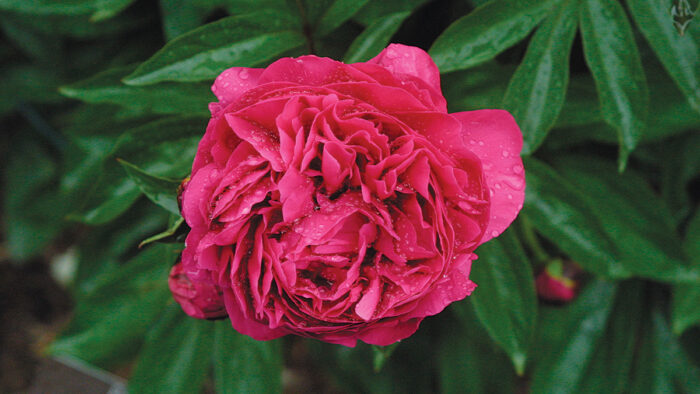 While we would all ideally have gardens that look at their peak in every season, the reality is often far from that ideal. Very few of us have all the time in the world to dedicate to our gardens, and the hard truth is the planning and work that goes into gardening means we often only get one season where we can sit back and enjoy the fruits of our labor.
As Executive Editor Danielle Sherry explains, "Winter is for planning. It's when you really don't want to be outside and when your time is better spent formulating the plan of attack to make your garden the best it can be. Spring is the working time period, when the bulk of your cleanup, planting, and projects get done. Fall is also a working period and is generally when you can revisit the things you didn't get done in spring."
After all of that prep and planning, you want to ensure your summer garden is at its prime when it's finally too hot to toil. To help ensure your summer garden really shines, regional experts shared their favorite perennials for this peak season. Find picks for the Northeast below, and be sure to check out more fabulous summer selections in Peak-Season Combos.
---
1. 'Kansas' Peony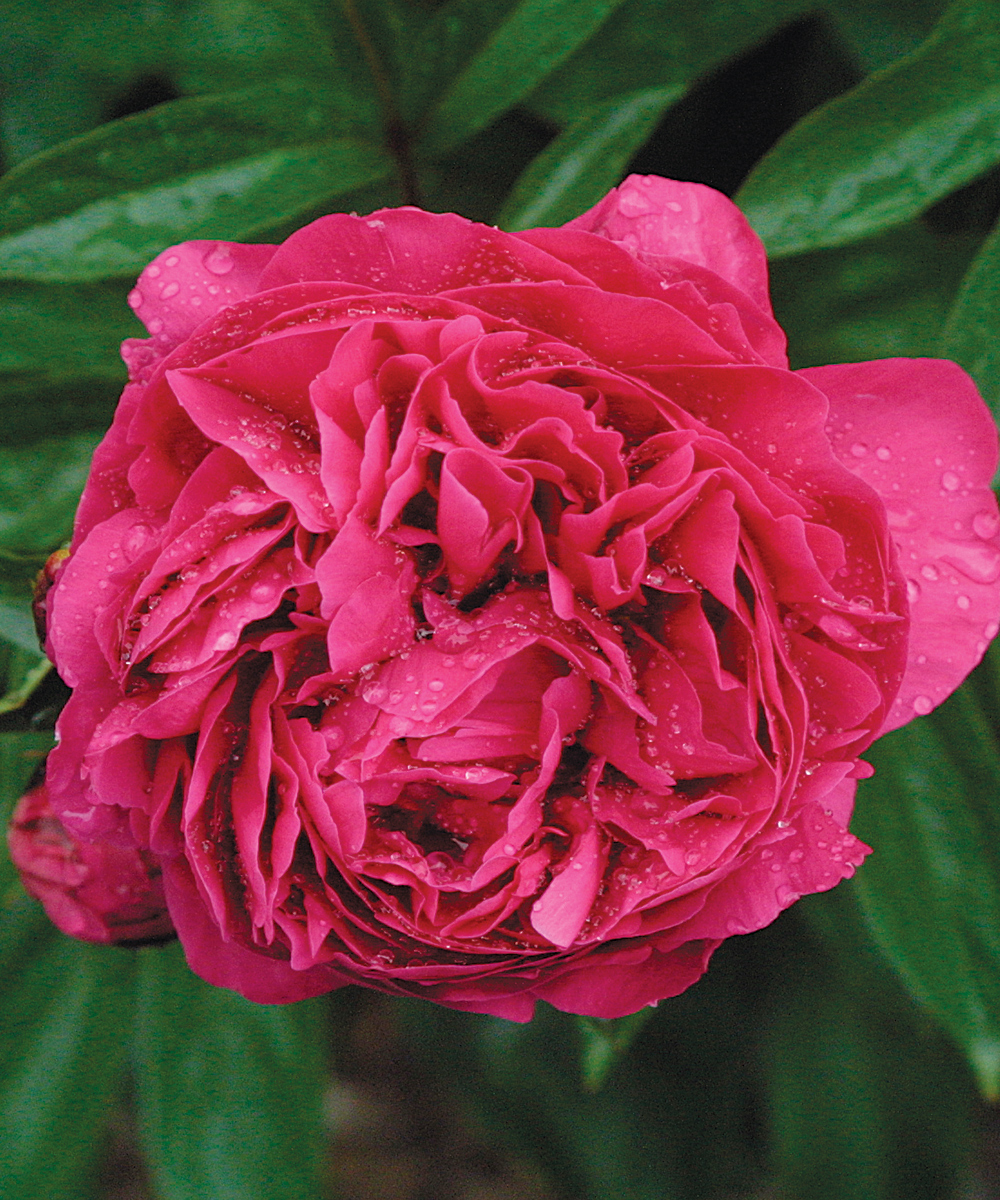 Name: Paeonia 'Kansas'
Zones: 3–8
Size: 3 feet tall and wide
Conditions: Full sun; moist, well-drained soil
Native range: Europe
This is a heartstring plant that makes everyone say "Aww" when they see it. The pink blossom hue is perfect—not too dark or too light. It gets absolutely covered with flowers by mid-June and reblooms into summer. This trait enables you to use it as a cut flower without sacrificing color in the garden, which is a cause of concern for many folks. My four-year-old plant provides more than enough blooms for me to fill a vase for my mom's June birthday. Staking isn't an issue with 'Kansas', thanks to its exceptionally strong stems. This old-fashioned cultivar has been around since the 1940s, and although some describe it as a double red, it's more of a magenta to my eyes. The foliage is lush and maintains its dark green shade all season long.
2. 'Pink Truffles' Baptisia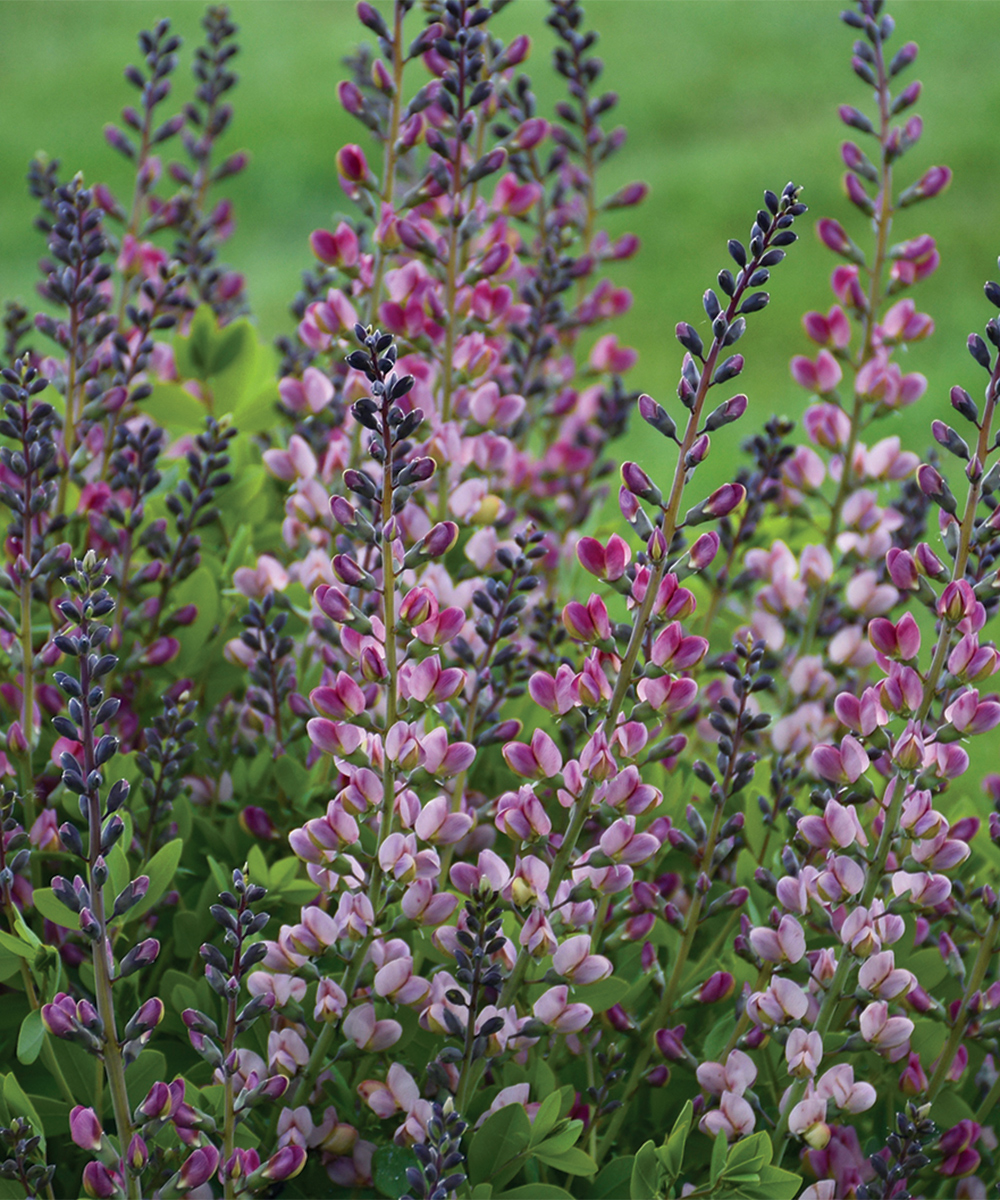 Name: Baptisia 'Pink Truffles'
Zones: 4–9
Size: 4 to 5 feet tall and 3 to 4 feet wide
Conditions: Full sun; well-drained soil
Native range: North America
There have been a ton of new baptisia introductions the past few years, but one that I simply had to take home from our garden center was 'Pink Truffles'. The soft pink to lavender spires of flowers remind me of lilac (Syringa vulgaris, Zones 5–7) and appear in late May. They almost always continue putting on a show into July too. This is a big perennial that is sometimes mistaken for a shrub. And it has a serious taproot, so wherever you choose to put it, be sure that's going to be its spot forever. Baptisias are drought tolerant once established and aren't prone to any pest or disease problems. In fall the blue-green pealike foliage is accompanied by showy black seedpods, which I leave in place to self-sow. Be warned: This is one of the last perennials to emerge in spring, so don't get discouraged if you don't see pinkish-green shoots until late April.
3. 'July Yellow' Iris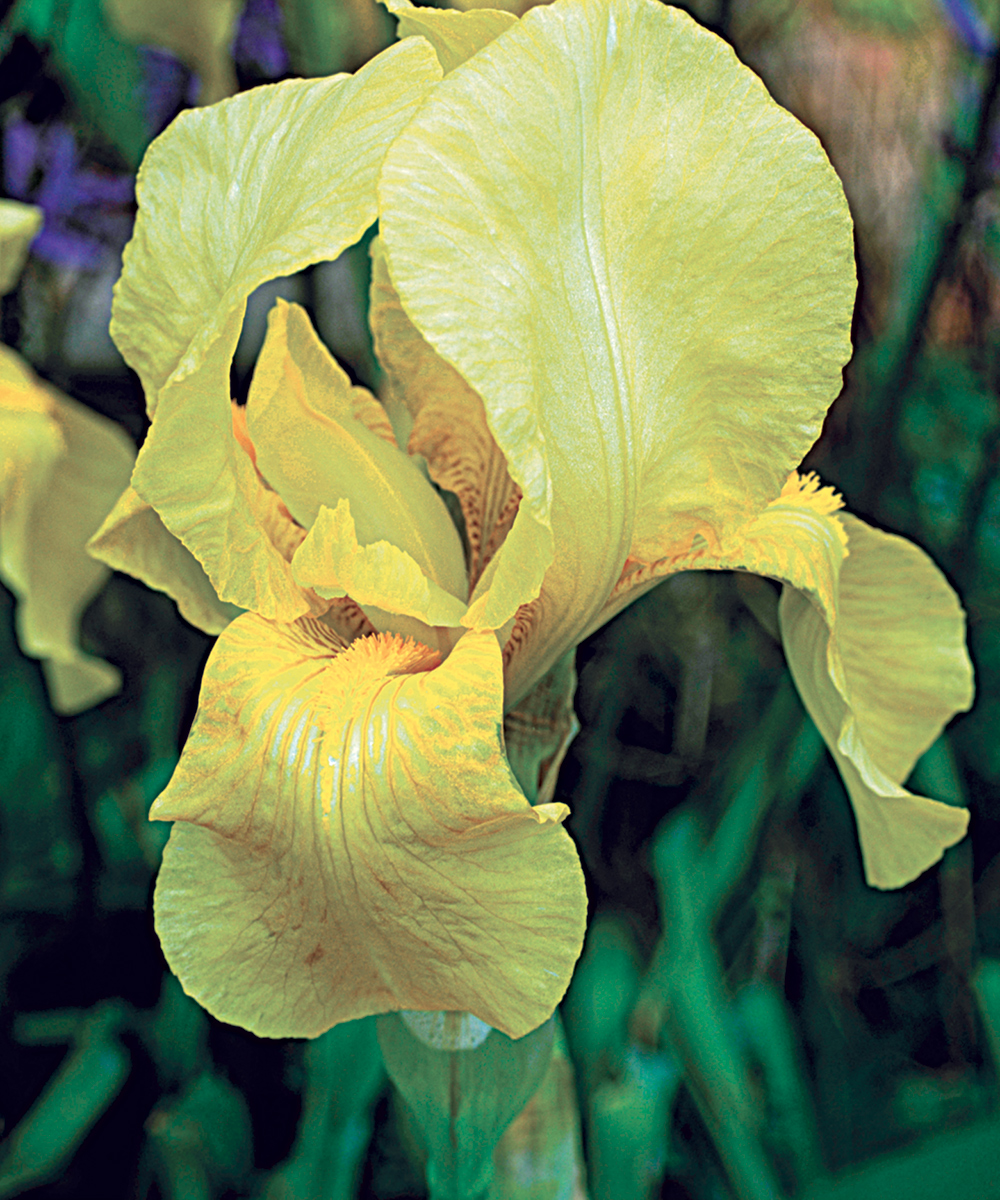 Name: Iris 'July Yellow'
Zones: 3–9
Size: 30 inches tall and 24 inches wide
Conditions: Full sun; well-drained
Native range: Eastern Mediterranean
For the most part, irises are known more as late-spring bloomers here in New England and not as peak-season plants. But there are a few exceptions. 'July Yellow' is a bearded selection that starts flowering in mid to late May and reblooms into July—hence its cultivar name. I got mine from a friend who cut me off a piece of rhizome from her plant in midsummer (not the time to be propagating) that took easily with little help from me. It sports a buttery yellow flower with dark yellow beards and also has a slight fragrance. The light green, broad strappy foliage is attractive, although it can succumb to leaf spot, like many other irises. Taller than it is wide, this perennial needs to be sited at the middle of the border, where it will politely stand upright until late fall.
4. 'Ghost' Painted Fern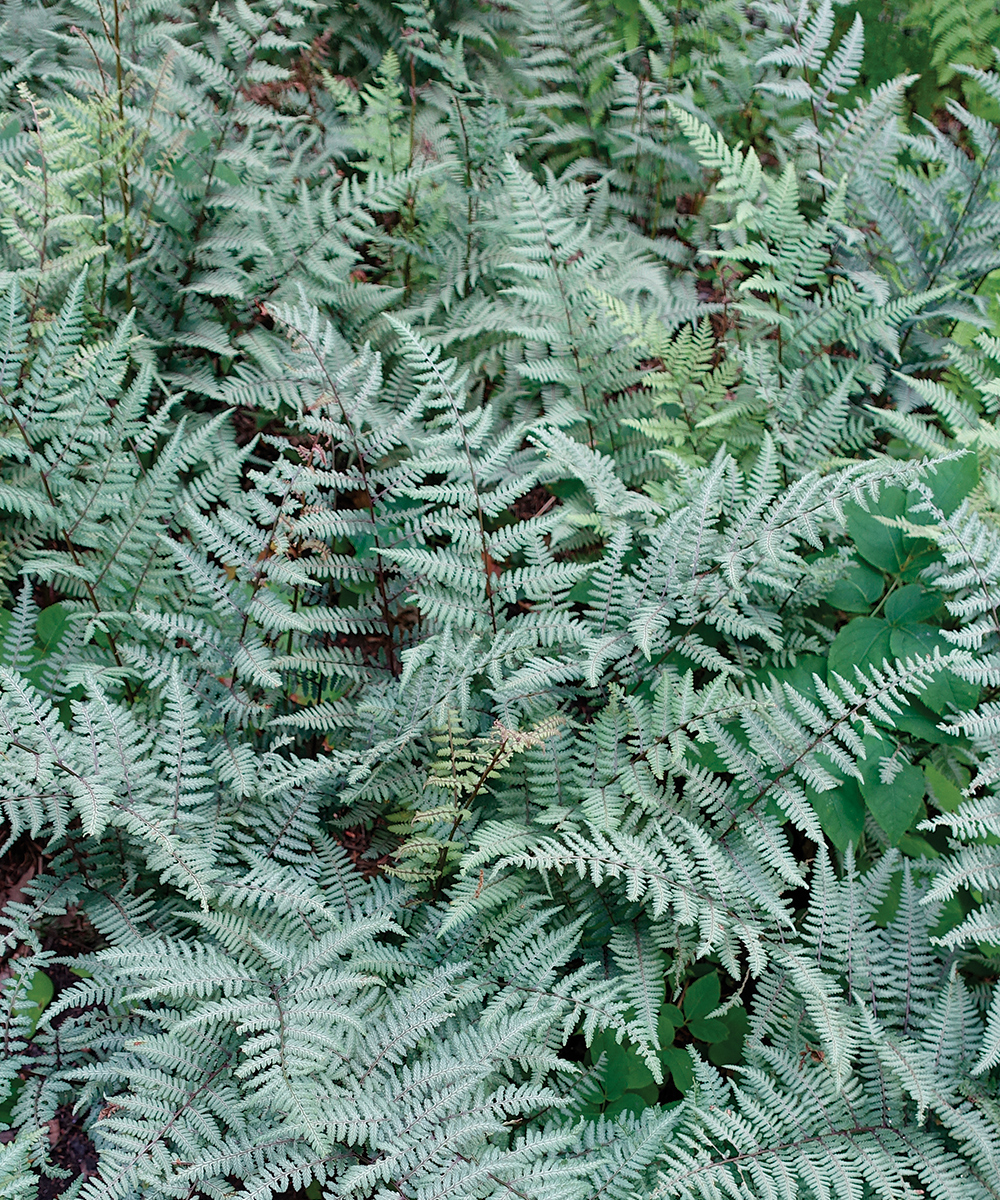 Zones: 4–8
Size: 2 to 2½ feet tall and 1½ to 2 feet wide
Conditions: Partial to full shade; moist, well-drained soil
Native range: Hybrid
I appreciate the unique pale coloring of this fern, which makes it truly very ghostlike. You don't often find that color in the garden, let alone in the shade. It consistently brightens up the darkest areas of my landscape. By early summer this perennial sizes up to an impressive 2 feet tall and wide. The structure is more upright than that of other ferns that have an arching habit, so it becomes an instant focal point. 'Ghost' doesn't spread too much either, so you don't need to give up much garden real estate to have this beauty in your beds. This fern is drought tolerant once established and therefore is a good choice for planting under trees.
---
Kirsten Lee-Smith Maskell is a co-owner of Smith's Acres, a specialty garden center in Niantic, Connecticut.