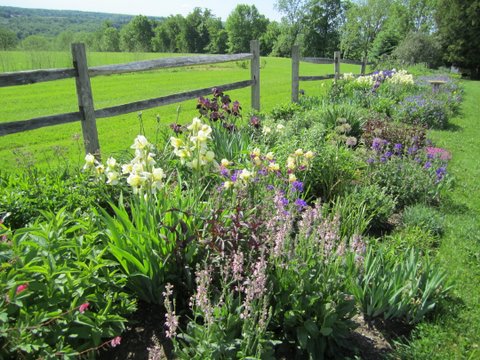 Today's photos are from Patricia Hand in Genoa, New York. She says, "My husband, Dudley, and I have lived in this small rural town in upstate New York for 37 years.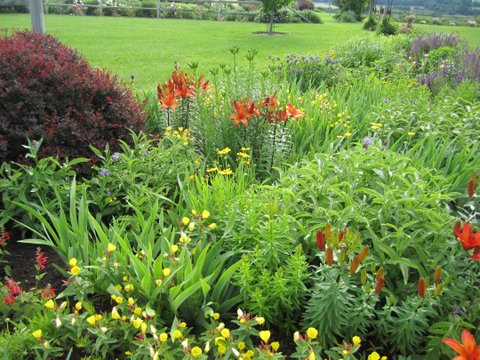 Our property was once farmland owned by my father-in-law back in the 1940's. We bought our 6 acre property from my in-laws when they retired and moved to Arizona in 1977. From one small perennial garden when we moved here, many more have since evolved.
I am always looking for new and interesting plants, shrubs, and trees to add to the property. I enjoy experimenting with plantings to create interesting combinations.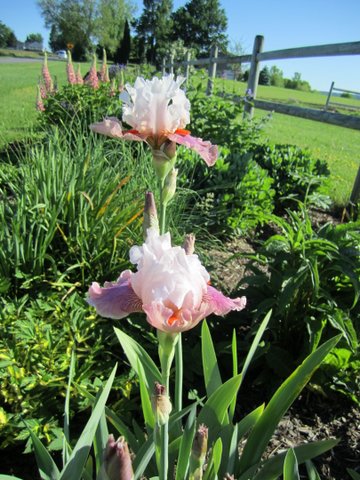 Three years ago my husband bought me a greenhouse and last year a potting shed was added. I am able to start my own bedding and vegetable plants, again looking for new and exciting varieties. You might say that gardening is one of my passions!"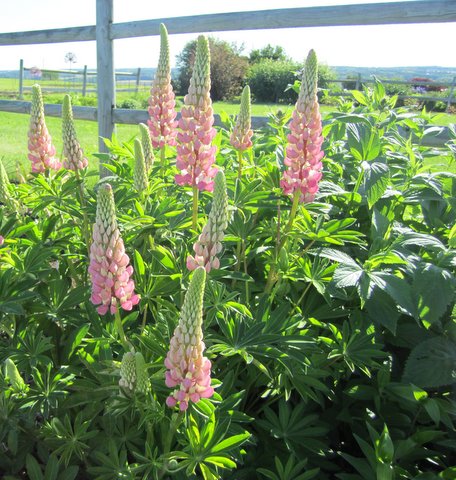 Beautiful, Pat! I love how most of your garden is in cool colors, but there's that one patch of hot, hot, HOT! I wanna see the greenhouse……