Today's photos are from Kirstin Larson.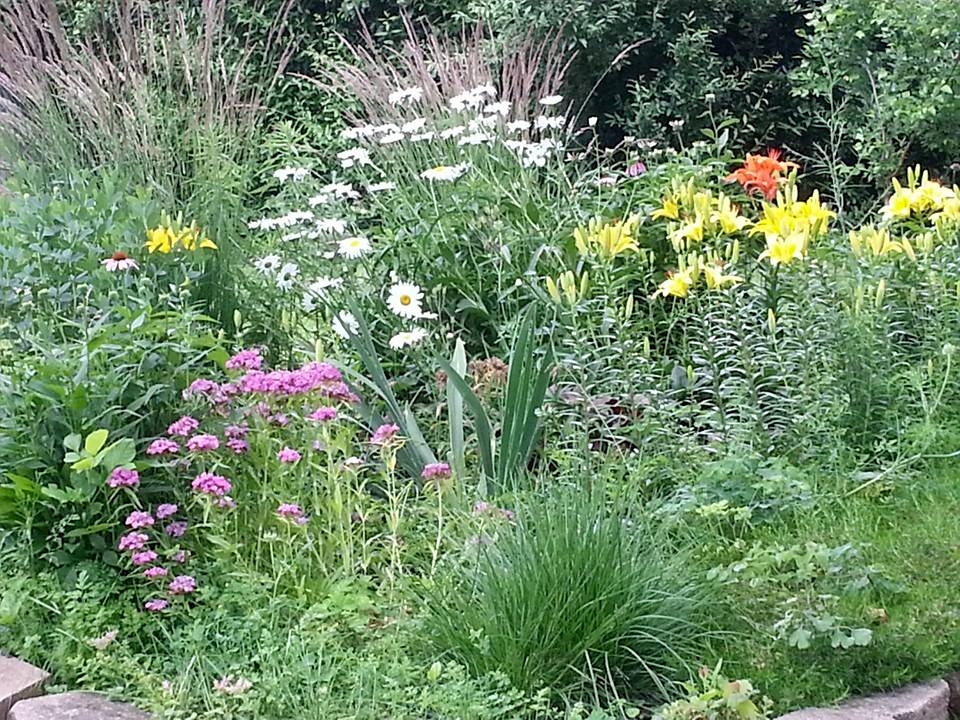 She says, "I am a Master Gardener in Palatine, Illinois, a suburb of Chicago.  I have worked for the past 9 years at a local greenhouse/nursery in the summers, and do programs for local garden clubs in winter.  I volunteer at the Chicago Botanic Gardens, where I really enjoy all the amazing people I meet–both staff and volunteers.  How lucky I am to live so close to such an amazing and inspirational garden!!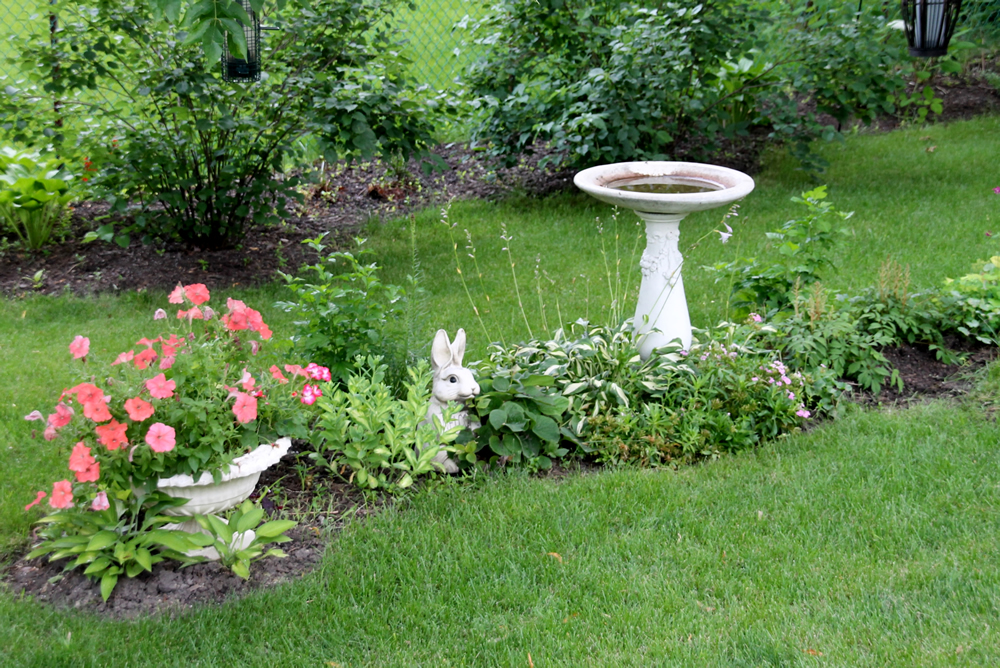 My husband and I moved to this home only 4 years ago, and when we moved in, the was not a single garden bed on the property, so my garden is very, very young.  I like to garden in layers, adding a little something new each year, so it takes me a long time to achieve the effect I want.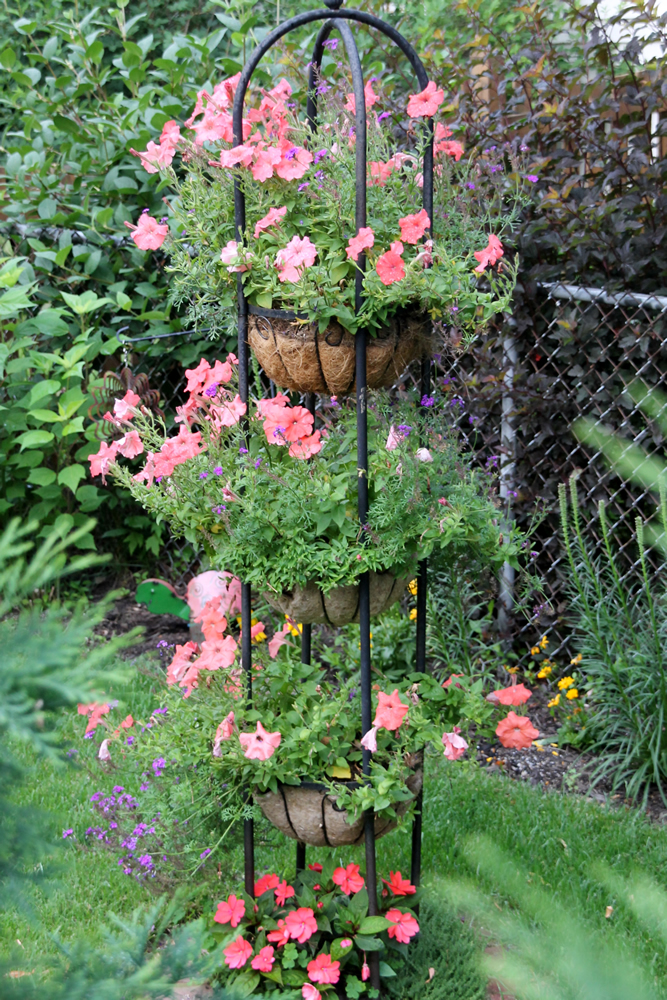 To be honest, the front bed has gotten the most attention, since it's so visible to everyone, and this year I have been very happy with how it has filled in. It's not a typical front-yard garden–I have created a very casual and inviting front yard that instantly welcomes visitors and puts them at ease.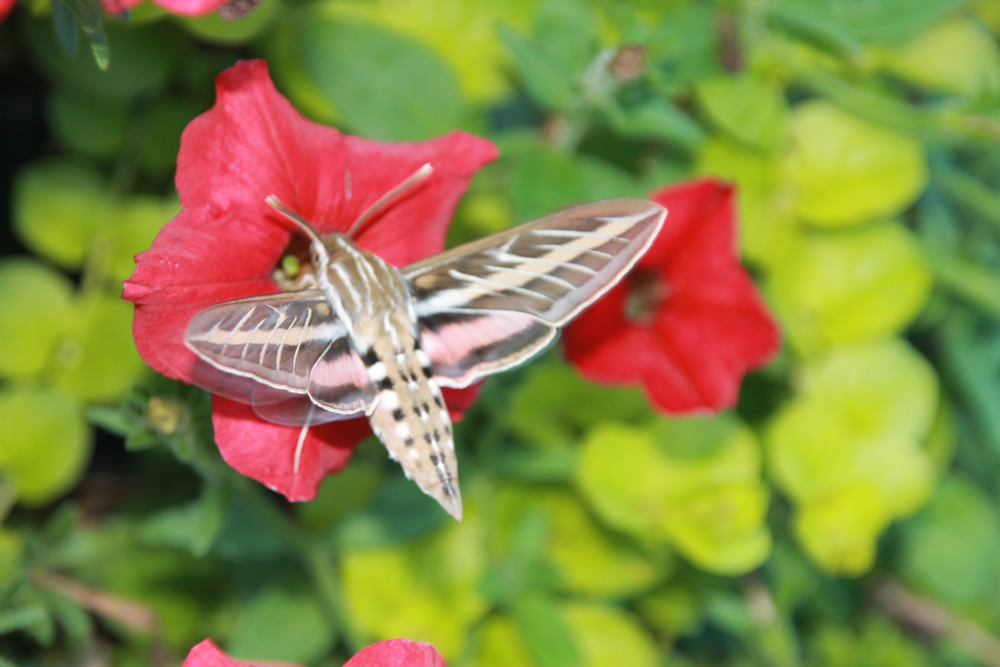 The hellebores offer the earliest spring color, along with heuchera, columbine, and phlox.  Spring color gives way to silene and sweet William accented by the dark foliage of ligularia and 'Chocolate' eupatoriaum. Shasta daisies and lilies are blooming now, soon to be followed by coneflowers and rudbeckia. That's a lot of punch packed in to a small area, creating a full and always-changing aspect.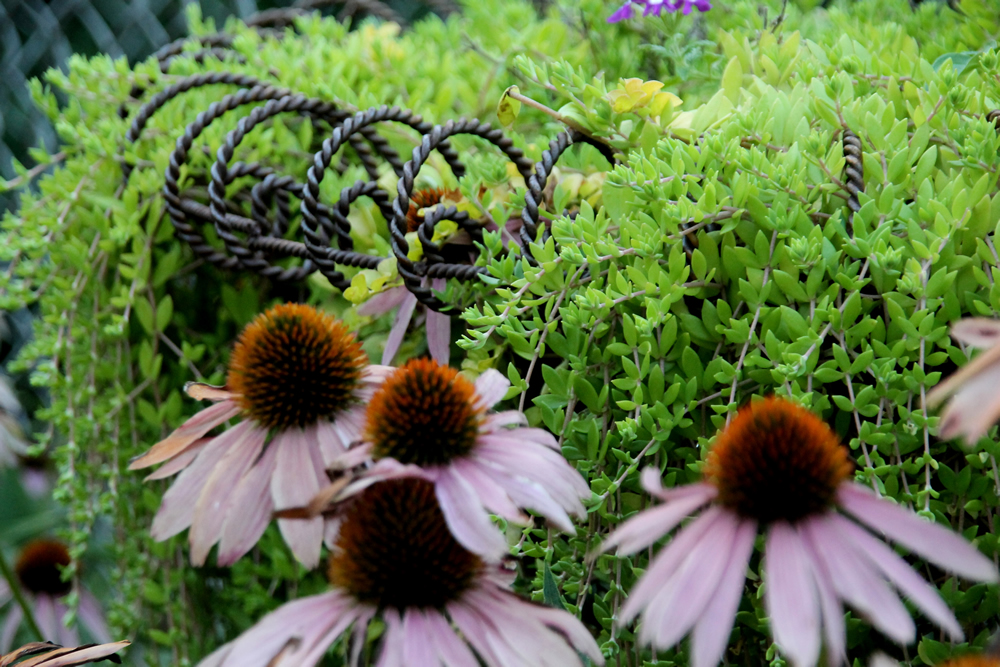 It's fun for me to imagine how it will look 5 years from now, 10 years from now–whenever I plant something new, I like to consider the potential it has as it settles in and grows to maturity.  Maybe I'm too willing to overlook some of the "awkward" phases, but I think a lot of gardeners are like that, don't you?  It's always a work in progress."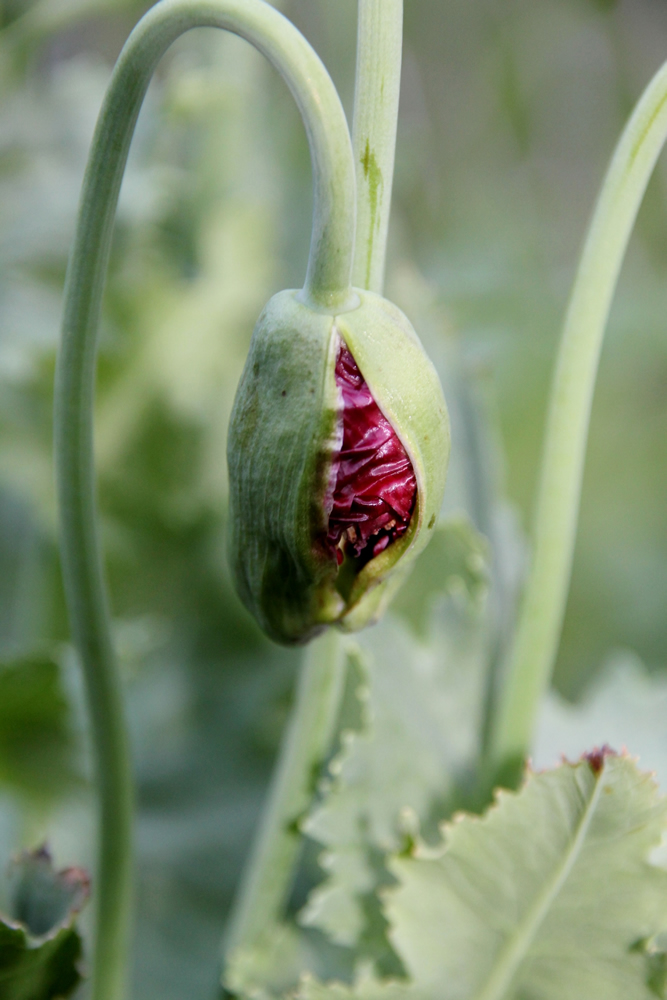 Well gardened and well-said, Kirstin. Your young garden has soul. Thanks so much for sharing it with us!