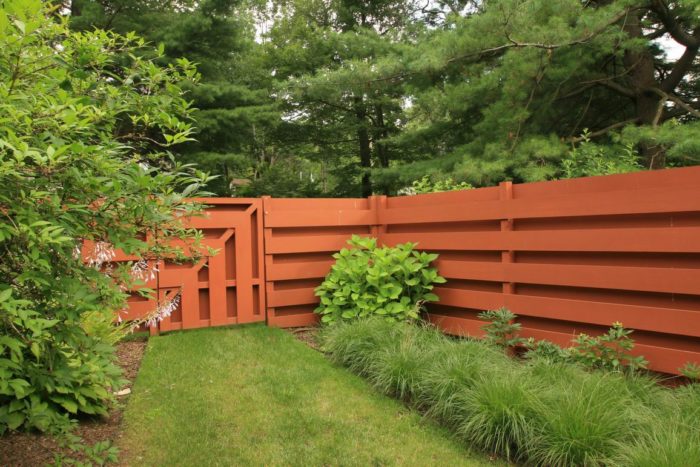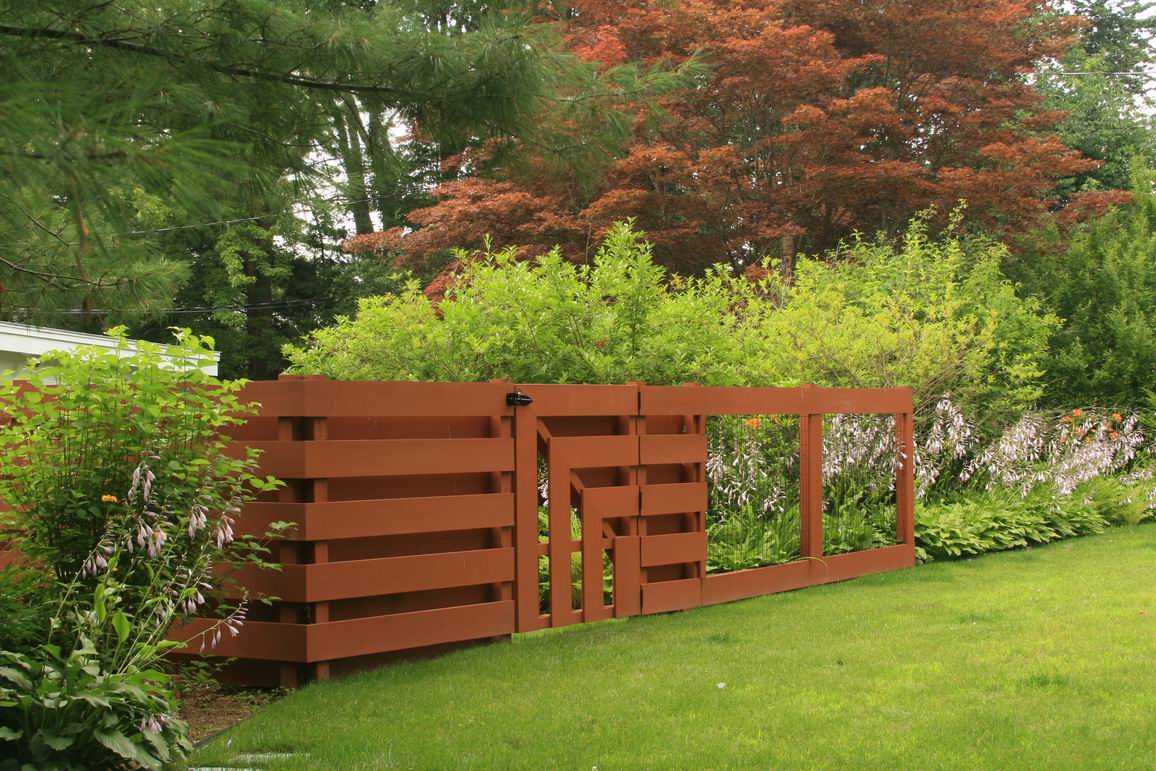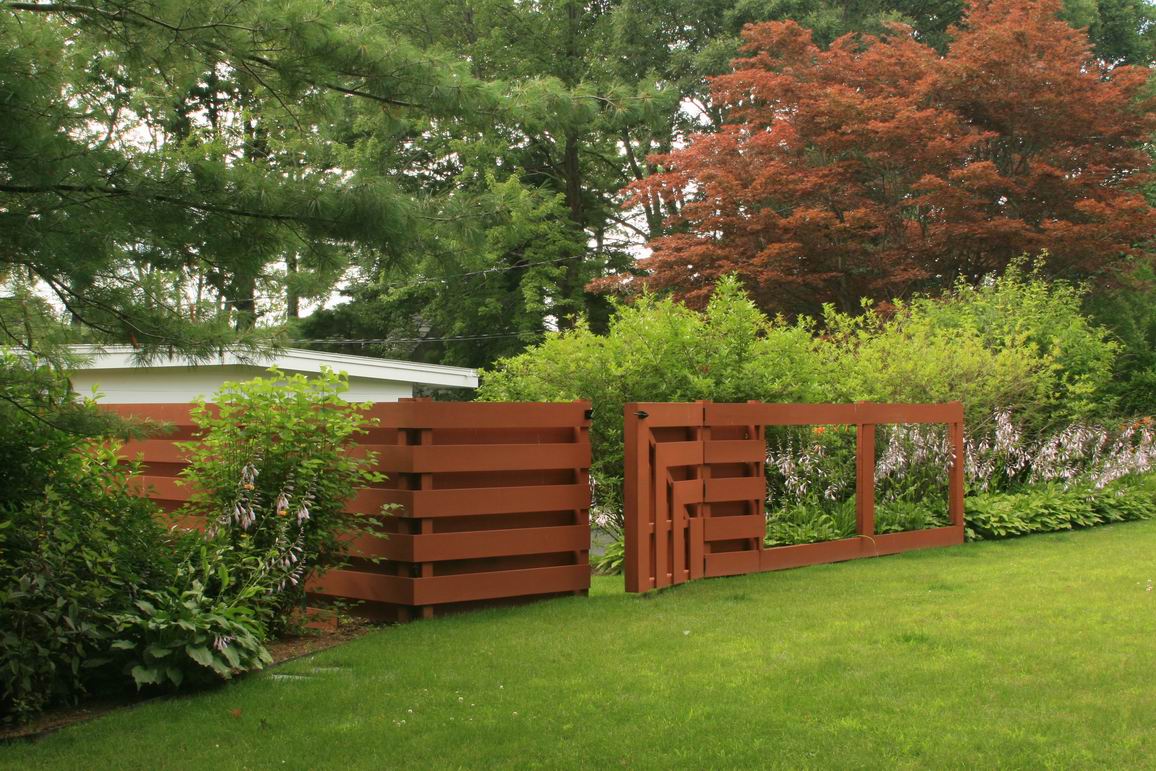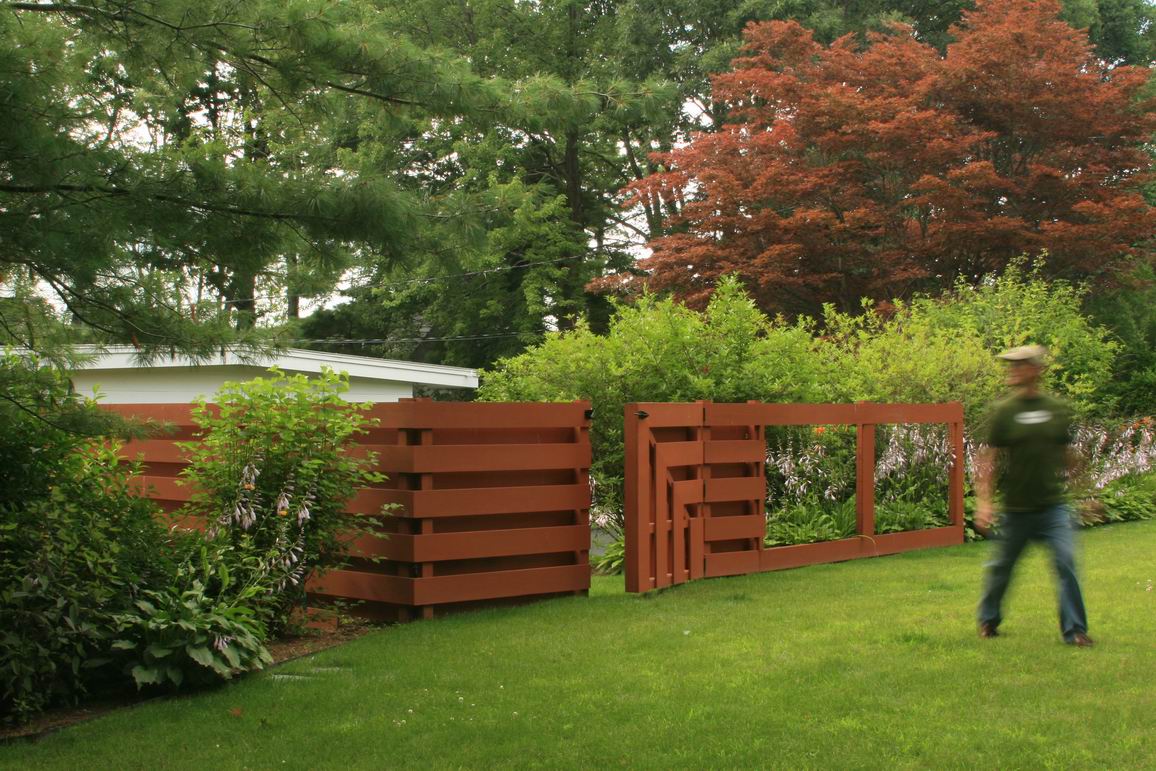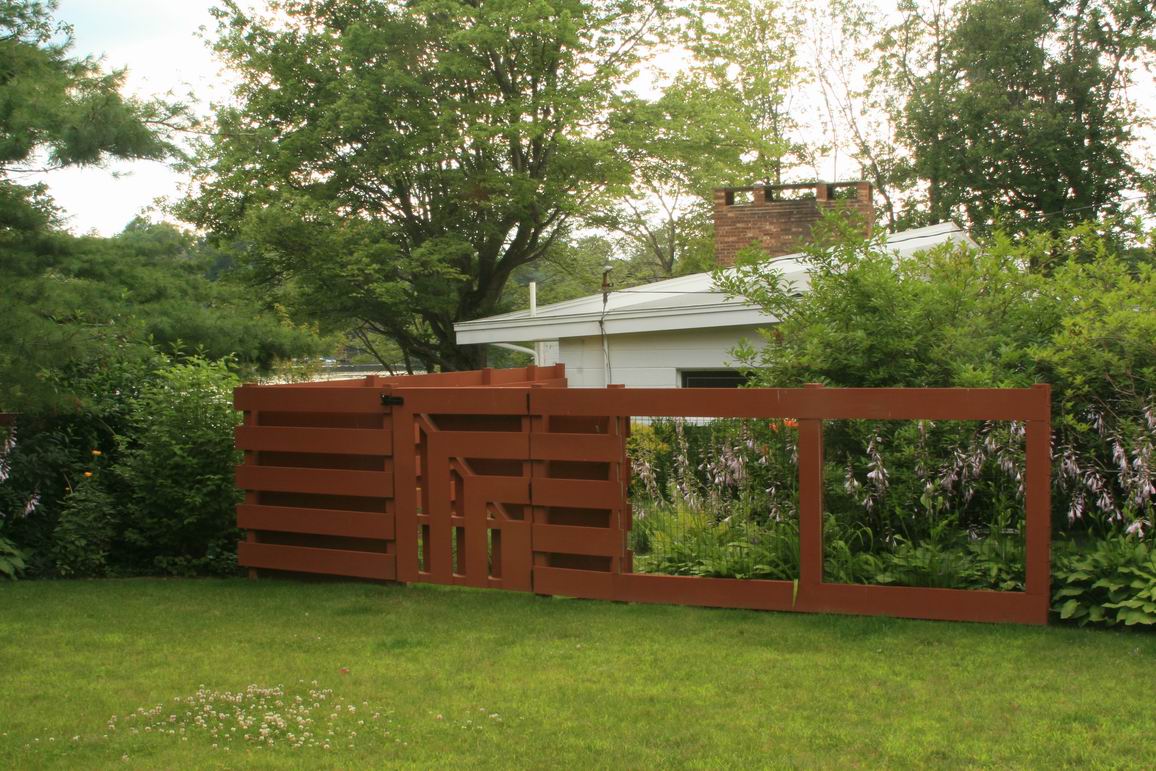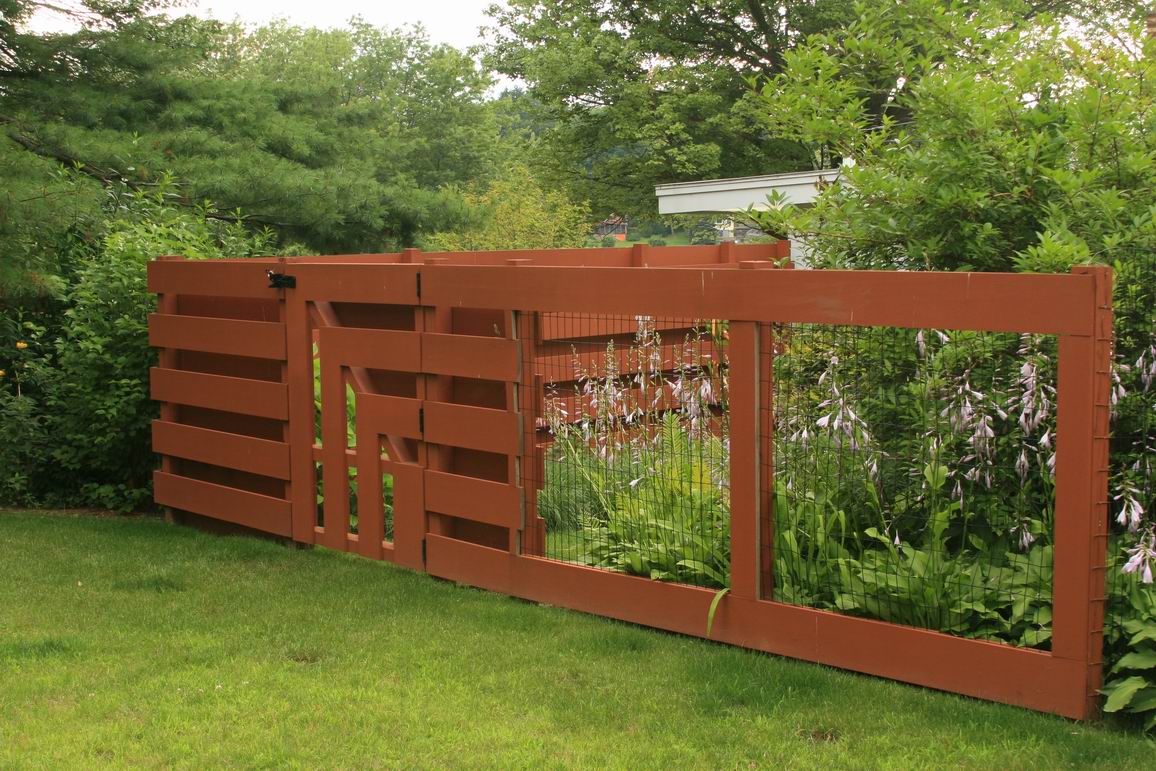 OK, so we've decided to make this "Brian Higley Week" at the GPOD, since we have shots of so many of his great hardscape elements. We hope you'll be inspired by them! Today, we feature a fence and gate that Brian, a landscape architect based in New York's Hudson Valley, designed for a lakeside home in New Jersey. He says, "The orange color of this fence matches details on the original, very cool 50's ranch house on this property. Because red colors are opposite the greens on a color wheel, the orange fence and gate contrast nicely with the surrounding lawn and grasses, making the experience of each more heightened. 'Little Honey' fountain grass (Pennisetum alopercuroides 'Little Honey', USDA Hardiness Zones 6-9) and a climbing hydrangea (Hydrangea petiolaris, Zones 4-9) soften the fence just enough and lead you to the 50's style gate. Varying degrees of opacity in the fence screen out some areas where privacy is needed while allowing views through in other places, breaking up the monotony while ultimately keeping in the hound it was built to contain."
Welcome to the Fine Gardening GARDEN PHOTO OF THE DAY blog! Every weekday we post a new photo of a great garden, a spectacular plant, a stunning plant combination, or any number of other subjects. Think of it as your morning jolt of green.
Sign up to get new posts delivered to your inbox each morning so you'll always remember to take a look, or subscribe to our RSS feed. We look forward to sharing our garden travels with you.
If you think you have a photo that we should share on the Garden Photo of the day, email us. Send hi-res images to [email protected] with GPOD in the subject line. We'll only respond if we plan to use your photo.