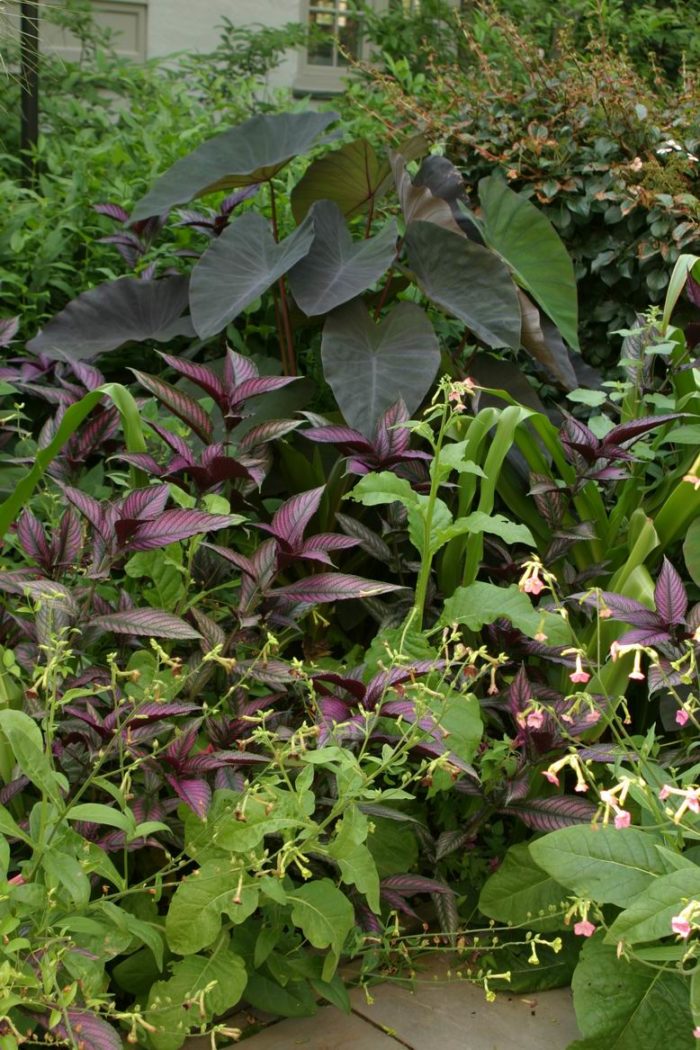 Let's move counterclockwise to the other side of the color wheel today and enjoy two purple combos with some of my all-time favorite plants.
Photo #1: Chanticleer Garden in Wayne, Pennsylvania. A deep purple elephant ear (Colocasia esculenta cv., Zones 9-11), metallic purple Persian shield (Strobilanthes dyerianus, USDA Hardiness Zones 9-11), and a mauve flowering tobacco (Nicotiana cv., annual). Those Chanticleerians sure know how to combine plants!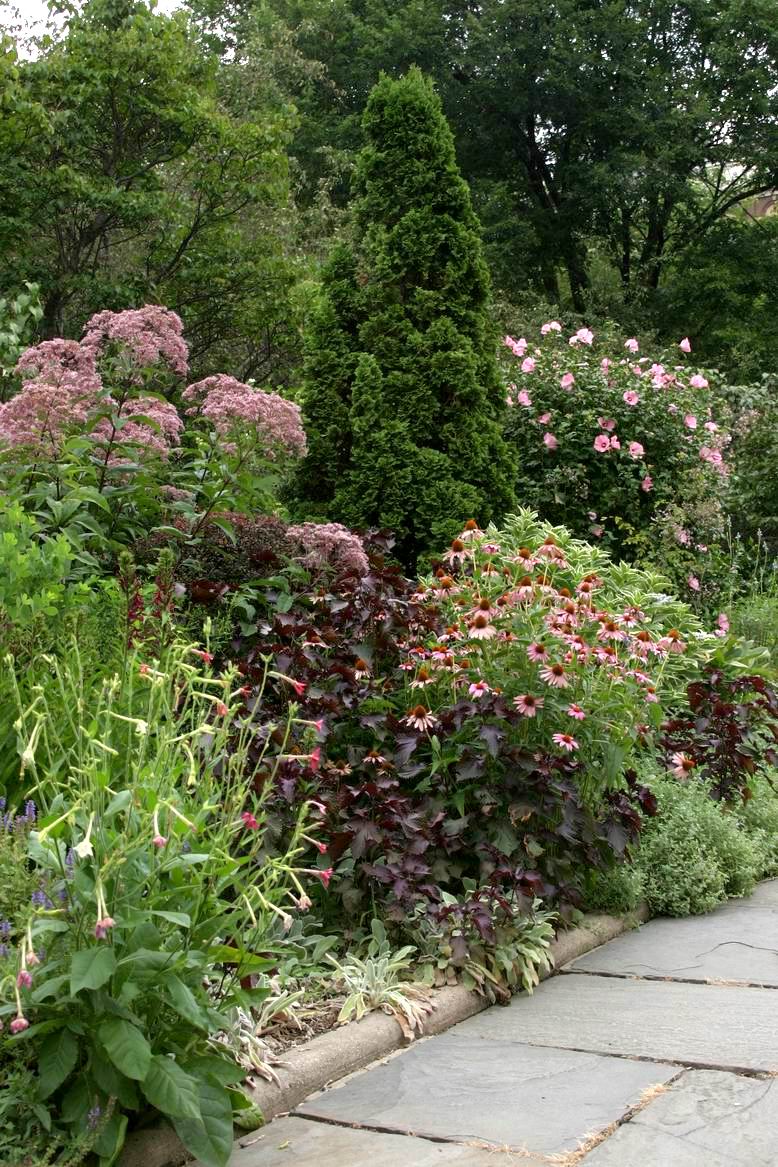 Photo #2: Conservatory Garden in Central Park. Where else? New York, New York. A rose of Sharon (Hibiscus syriacus cv., Zones 5-9) in the background, a purple coneflower (Echinacea purpurea cv., Zones 3-9), the luscious deep purple leaves of perilla (Perilla frutescens cv., annual), Joe Pye weed (Eupatorium purpureum cv., Zones 3-9), and another flowering tobacco (Nicotiana cv., annual). Beautiful!
Welcome to the Fine Gardening GARDEN PHOTO OF THE DAY blog! Every weekday we post a new photo of a great garden, a spectacular plant, a stunning plant combination, or any number of other subjects. Think of it as your morning jolt of green.
Sign up to get new posts delivered to your inbox each morning so you'll always remember to take a look, or subscribe to our RSS feed. We look forward to sharing our garden travels with you.
R E A D E R   P H O T O S: We love featuring your photos, too. If you think you have a photo that we should share on the Garden Photo of the day, email us. Send hi-res images if possible. We'll only respond if we plan to use your photo.