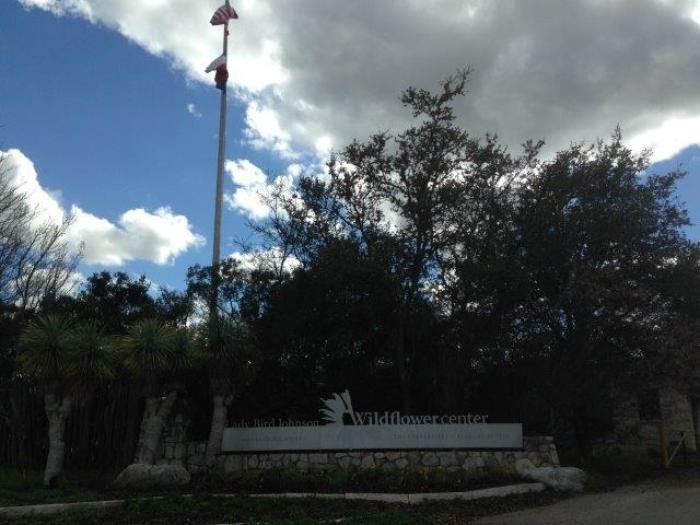 I've read about and seen photos of the Lady Bird Johnson Wildflower Center, and always wanted to visit. Finally made it there and was impressed with the vast space, the rock structures and buildings, not to mention the fauna and flora. Although it was early spring and not a lot of wildflowers were in bloom, the bones of the garden–the land and architecture were wonderful to behold. www.wildflower.org
Lady Bird Johnson founded the National Wildflower Center in 1982 as an organization to preserve and protect native plants and natural landscapes. Her work was inspired by her dream of providing future generations with a showcase of plants which she grew up with in northeast Texas. The name was changed in 1998 to honor Mrs. Johnson. The center is a leader in ecological innovation besides being an internationally known garden and research institute.
"Wildflowers and native plants are as much a part of our national heritage as Old Faithful or the Capitol Building."
                                                                                                   —Lady Bird Johnson

The Center boasts 9 acres of gardens, 4 miles of Hill Country trails, the 16 acre Mollie Steves Zachry Texas Arboretum, nearly 80 acres of research plots and over 175,000 native plants of 650 species. There is a Visitors' Center, Family Garden, Butterfly Garden, Woodland Garden, Wetland Pond, other Theme Gardens, a Learning Center, and more. It is easy to spend a day there–bring a picnic lunch–and lots of water, not to mention a hat and sunscreen. It is a very kid-friendly place and some trails are wheelchair accessible. Be sure to wear comfortable shoes; there is much walking to be done.
Native plants help conserve water, protect the earth, can be grown without fertilizers and pesticides, and provide habitat for pollinators, birds and wildlife. The various gardens feature drought-tolerant natives in many types of growing situations and materials. Rainwater is collected in a central irrigation system.
I think one of the things that impressed me most was the architecture and use of native stone, which suggest a mission-style, though modern with clean lines. The buildings are environmentally sustainable and their simplicity showcases the native plants.
The mission of the Lady Bird Johnson Wildflower Center is "to increase the sustainable use and conservation of native wildflowers, plants and landscapes" which is a common cause for many gardeners. Put this garden on your must-do list.