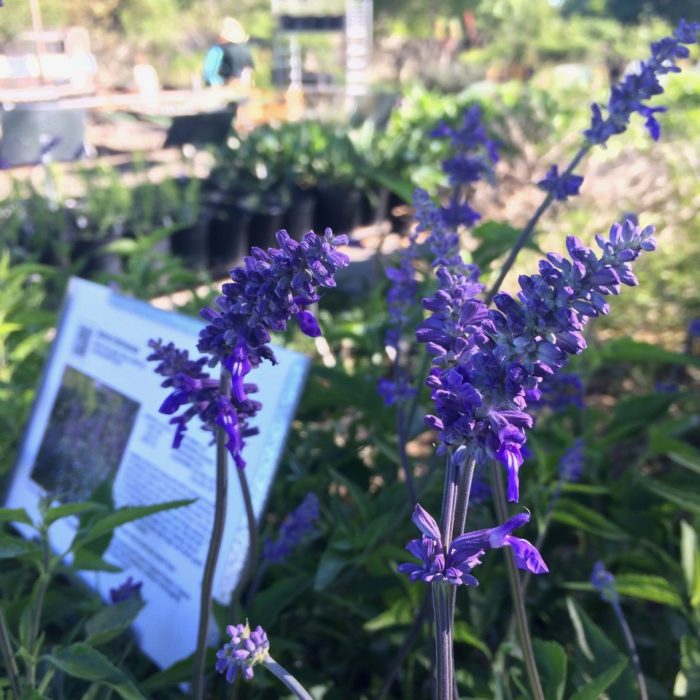 Twice a year the Lady Bird Johnson Wildflower Center in Austin, Texas, hosts a two-day plant sale of over 300 species native to the state of Texas. The sale includes annuals and perennial wildflowers, cacti and succulents, vines, shrubs, trees, grasses, water plants, and seeds. This year's spring sale takes place April 12–13, 2019. (The fall sale will take place October 18–19.)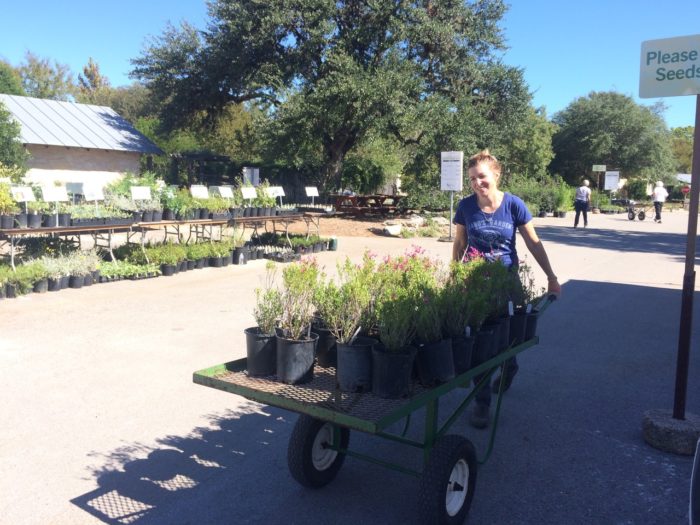 Become a member for early admission
Members get first pick of the plants from 9 to 5 on Friday at the members-only sale, and folks who join or renew a membership at the sale receive a coupon for three free plants. Saturday's sale (also 9 to 5) is open to the general public and is free with regular admission to the center.
While some of the species available at the sale are also available at native plant nurseries, many are not. Veterans of the sale know that if you are looking for something special or unusual it is good to come as early as possible, as quantities are limited. The plant list for the sale will be posted on the Wildflower Center website a couple of weeks prior to the event.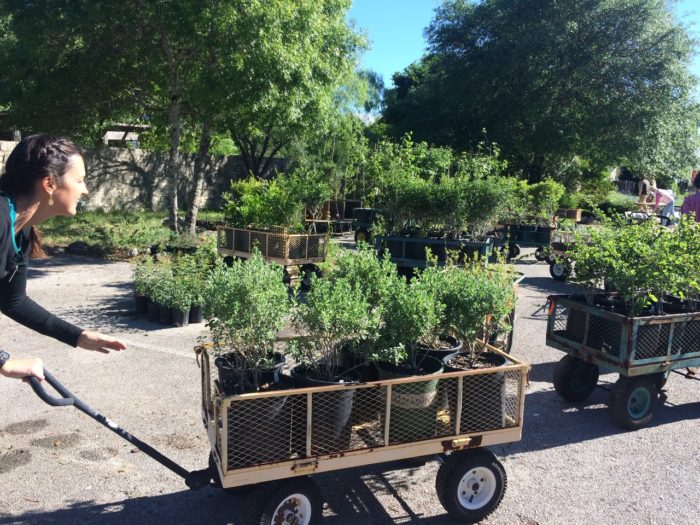 Expect rare and unusual finds
Previous spring sales have included treasured species such as squarebud primrose (Calylophus berlandieri, Zones 8–10), Anacacho orchid tree (Bauhinia lunarioides, Zones 8–10), and eryngo (Eryngium leavenworthii, Zones 7–11). Some newer debuts in recent years that had me particularly excited include corkstem passionflower (Passiflora suberosa, Zones 8–11), Faxon yucca (Yucca faxoniana, Zones 7–11), and Texas bluebell (Eustoma exaltatum ssp. russellianum, Zones 8–10). Monarch butterfly enthusiasts flock to the sale to shop for native milkweed species such as antelope-horn milkweed (Asclepias asperula, Zones 7–9) and zizotes milkweed (A. oenotheroides, Zones 7–9).
What you need to know before you go
Serious shoppers often line up early at the gates before the sale opens, and the truly initiated bring along their own garden cart or wagon to haul their purchases. The Wildflower Center does provide garden carts at the sale, but they are in high demand during peak times, which is typically Friday and Saturday mornings. Horticulture staffers are on hand to help shoppers find their way and to answer questions. The general atmosphere at the sale is bustling and high-spirited, with a certain sense of camaraderie among fellow gardeners.
One nice way to do the sale is to arrive early, purchase your plants, and then leave them in the staffed holding area while you continue exploring the grounds. The Wildflower Center is the state botanic garden of Texas and includes nine acres of gardens as well as a 16-acre arboretum and two miles of trails. After exploring, you can retrieve your car and drive right up to the holding area where staff will load your plant purchases into your car.
This sale is really not to be missed by anyone with a passion for gardening in the Southern Plains. While the sale is focused on species that are native to Texas, many of them are also native to or adapted to Oklahoma and other neighboring states. Native plant enthusiasts, casual gardeners, and even homeowners looking for a good tree for their yard will find a treasure to take home at the plant sale. And a word to the wise: plan a little extra room in your car for the ride home, because you will undoubtedly find some treasures that weren't on your original shopping list.
Karen Beaty is a horticulturalist at the Lady Bird Johnson Wildflower Center in Austin, Texas.