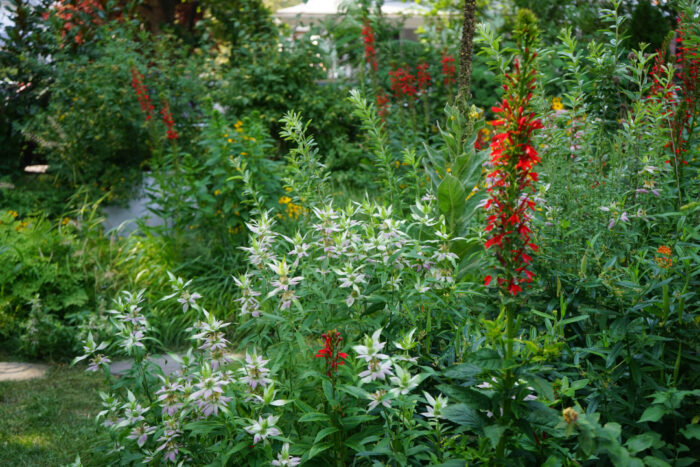 Today, garden designers Michael and George are sharing a landscape they created.
We are a small garden design company (www.bluestemgardens.net) located in Brooklyn, New York, endeavoring to get more people to plant sustainable, primarily native plant landscapes. The photos below are from a project we installed two years ago and is now thriving and buzzing with pollinators.
"I want the landscape around the house to look like it did before houses were built here." This was the directive of our client in Victorian Flatbush, and we happily accepted the challenge. In addition to having only native plants, the project's other requirements were privacy along the street, as the property has one of the only in-ground pools in Brooklyn, and a designated area for growing fruit and vegetables, as the client is an avid cook. Our design includes three berms for privacy and a dizzying number of local species—77 in total. The client is thrilled with the results, especially since it presents a unique departure from the formal, suburban-style gardens in the neighborhood.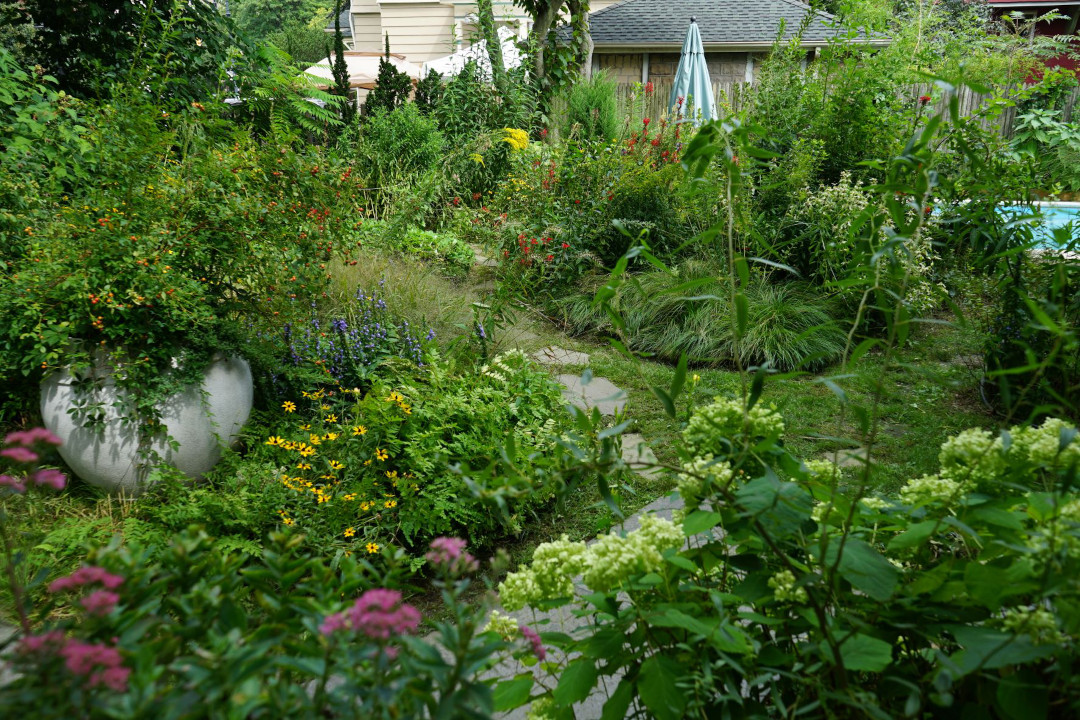 It's hard to believe this is in Brooklyn, New York! Such a lush, natural-looking landscape.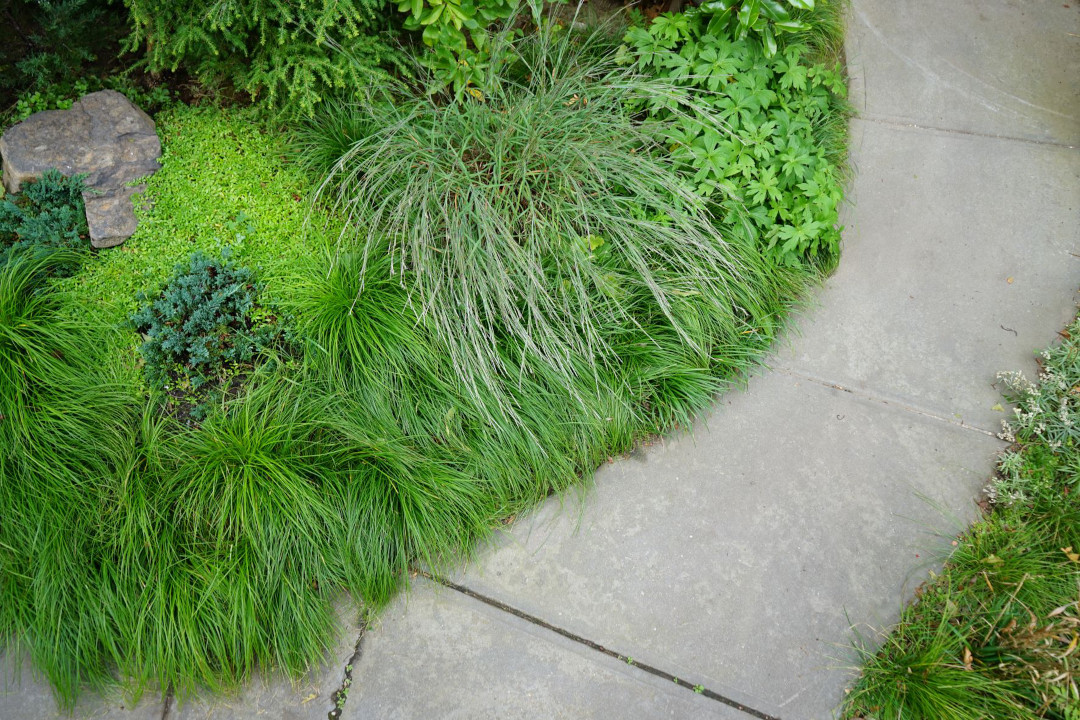 A selection of low-growing native plants makes a tapestry of different textures and shades of green.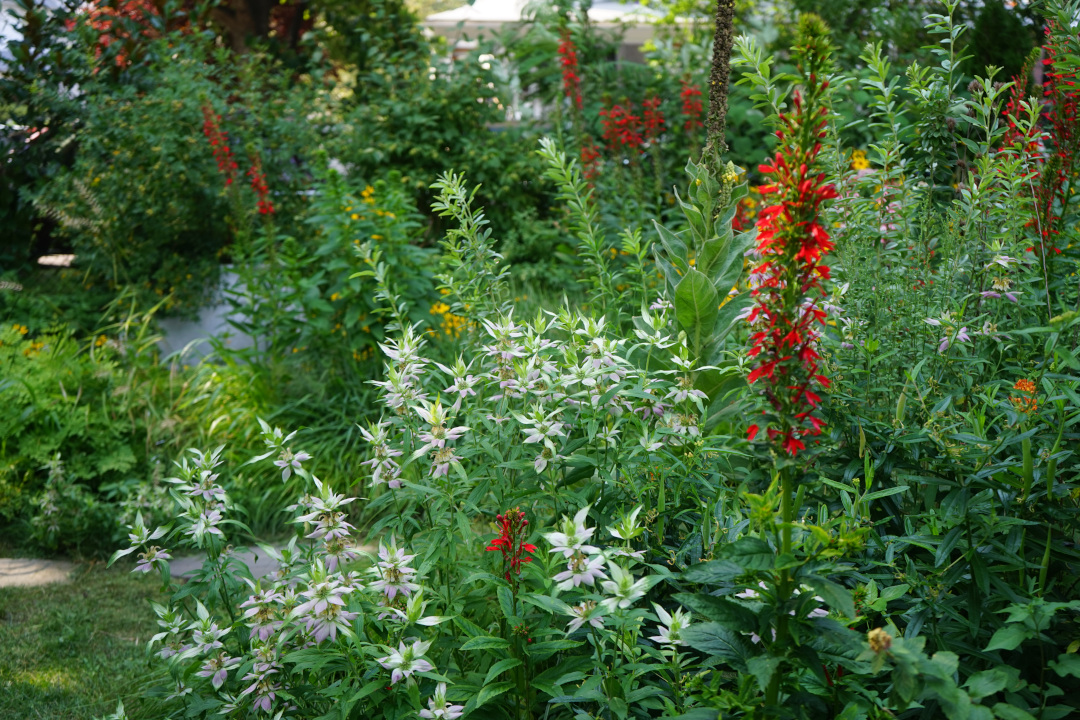 Pink bracts of Monarda punctata (Zones 4–9) and the red spires of cardinal flower (Lobelia cardinalis, Zones 3–9) fill this part of the garden with color.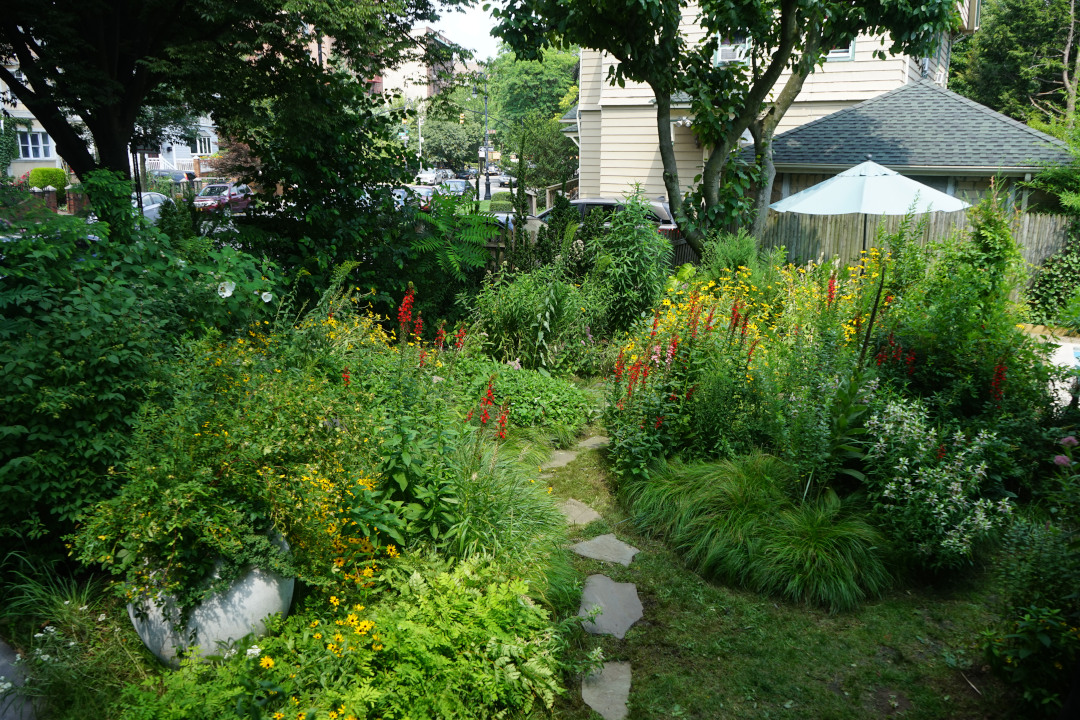 The paths wind through the rich plantings.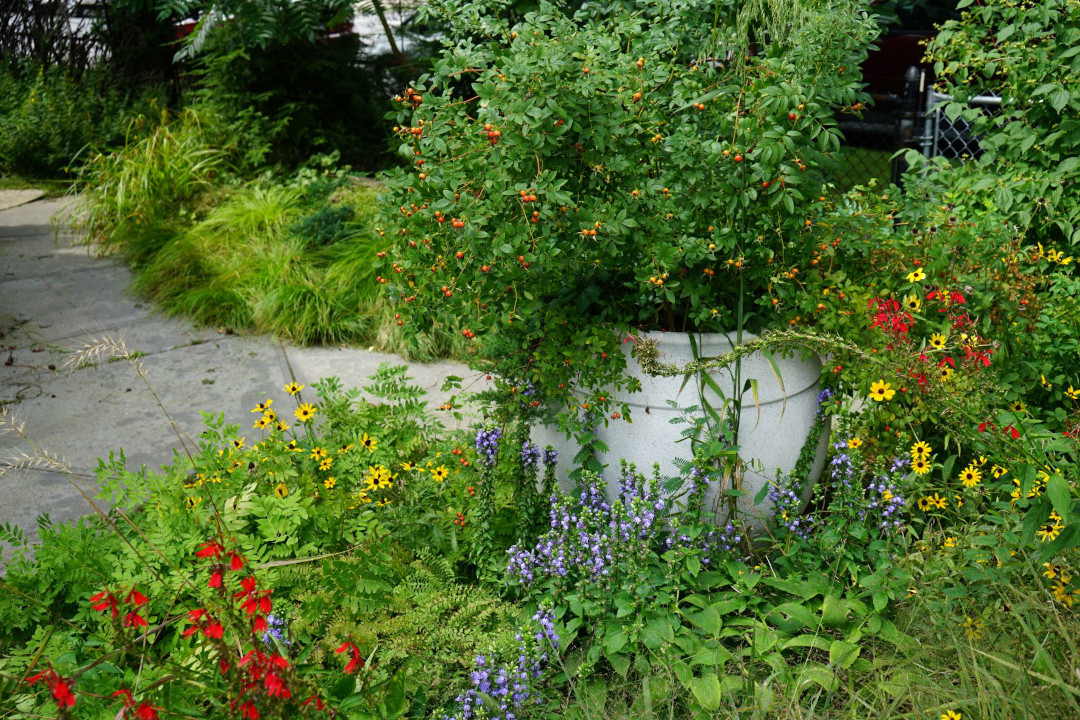 A rose bush in a container has finished flowering, but is following up with showy orange rose hips.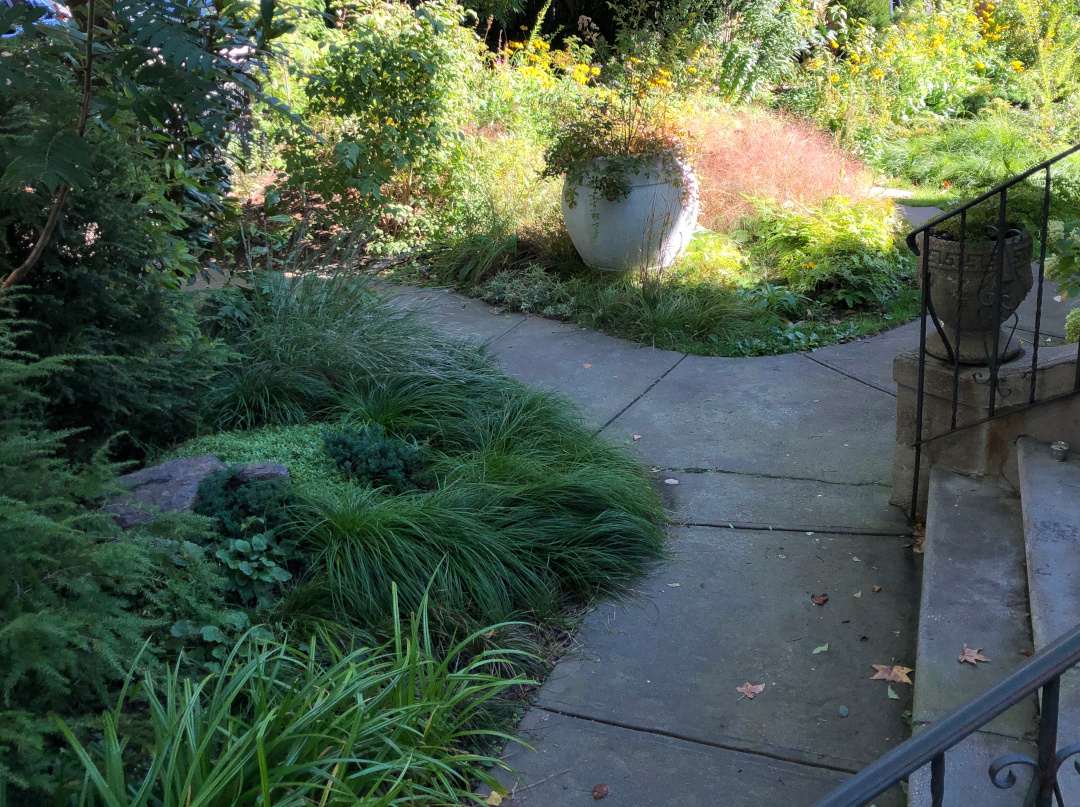 Steps from the house take you straight into the beauty of this garden.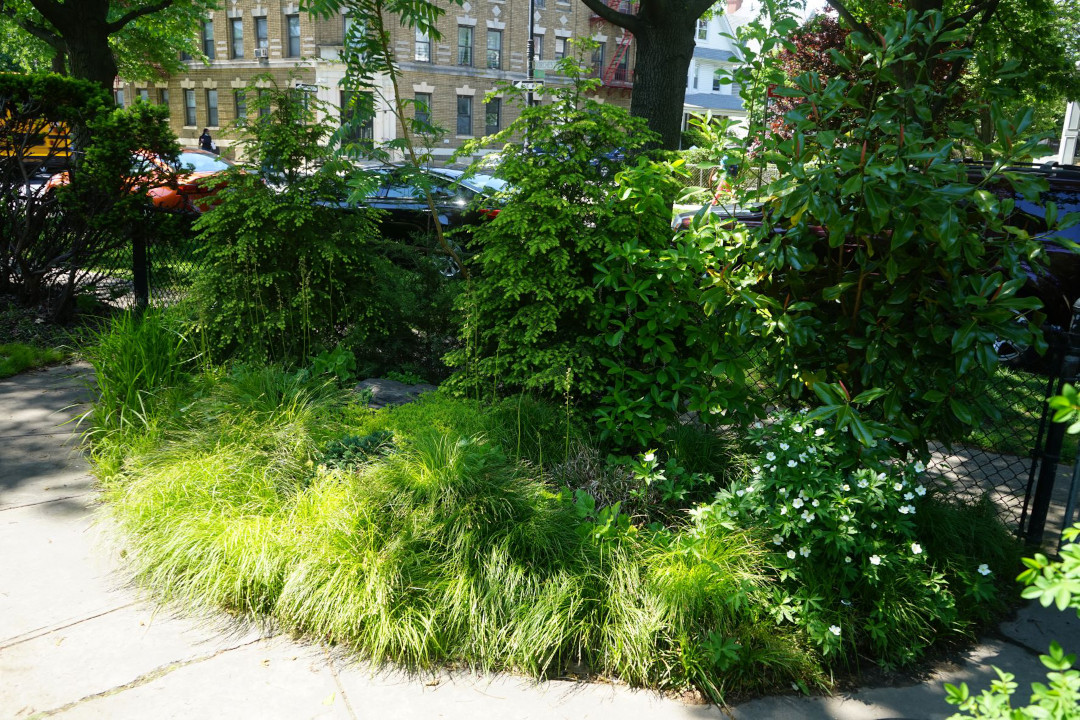 Evergreen shrubs help screen out the views of the city to create a peaceful, green oasis.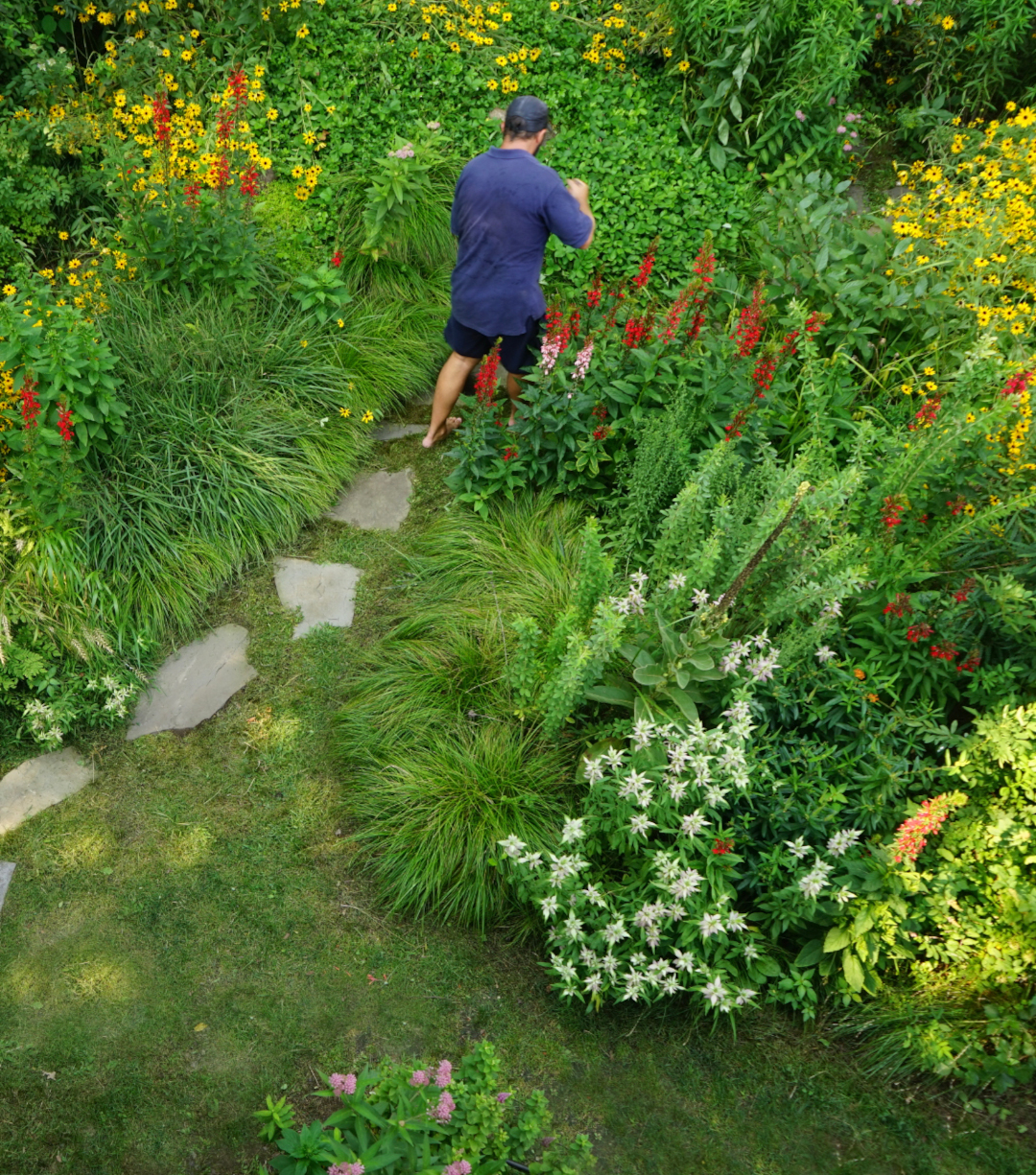 This is a flower-filled garden.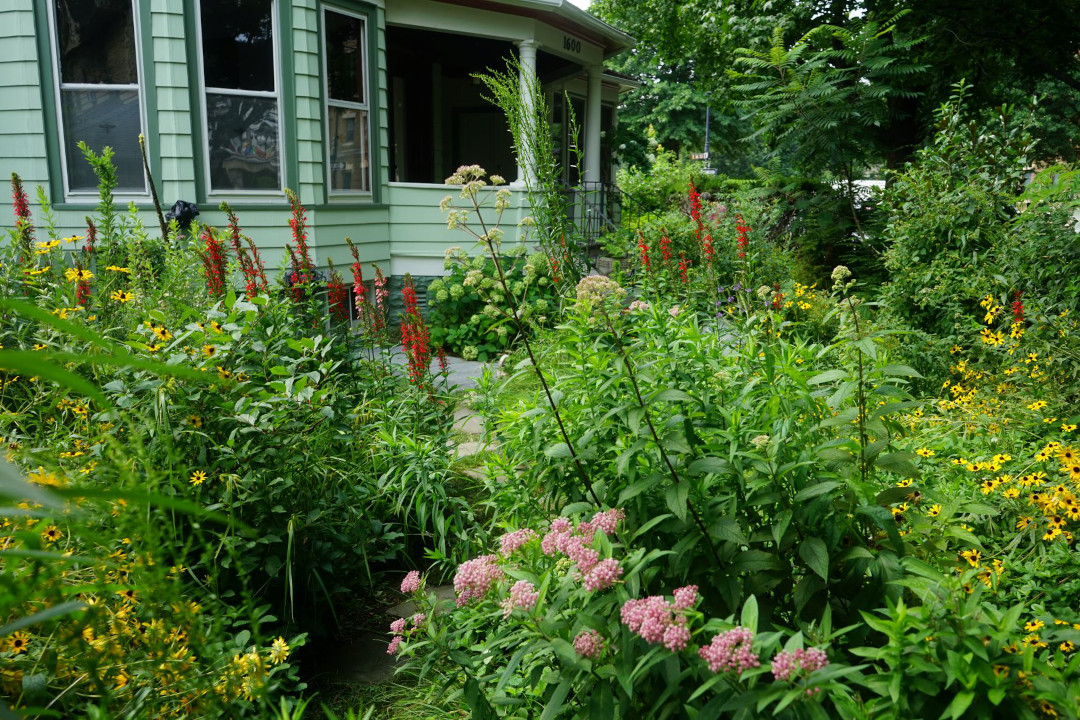 The wide diversity of native plants makes this garden a great habitat for pollinators and other wildlife.