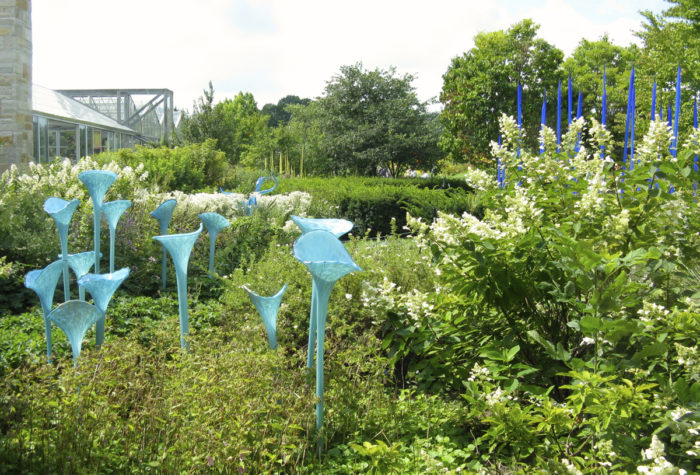 Today we get a treat from Nancy Singham in Evanston, Illinois. She visited the Frederik Meijer Gardens and Sculpture Park in Grand Rapids, Michigan, in 2010 during a Chihuly glass display, and wanted to share it with us.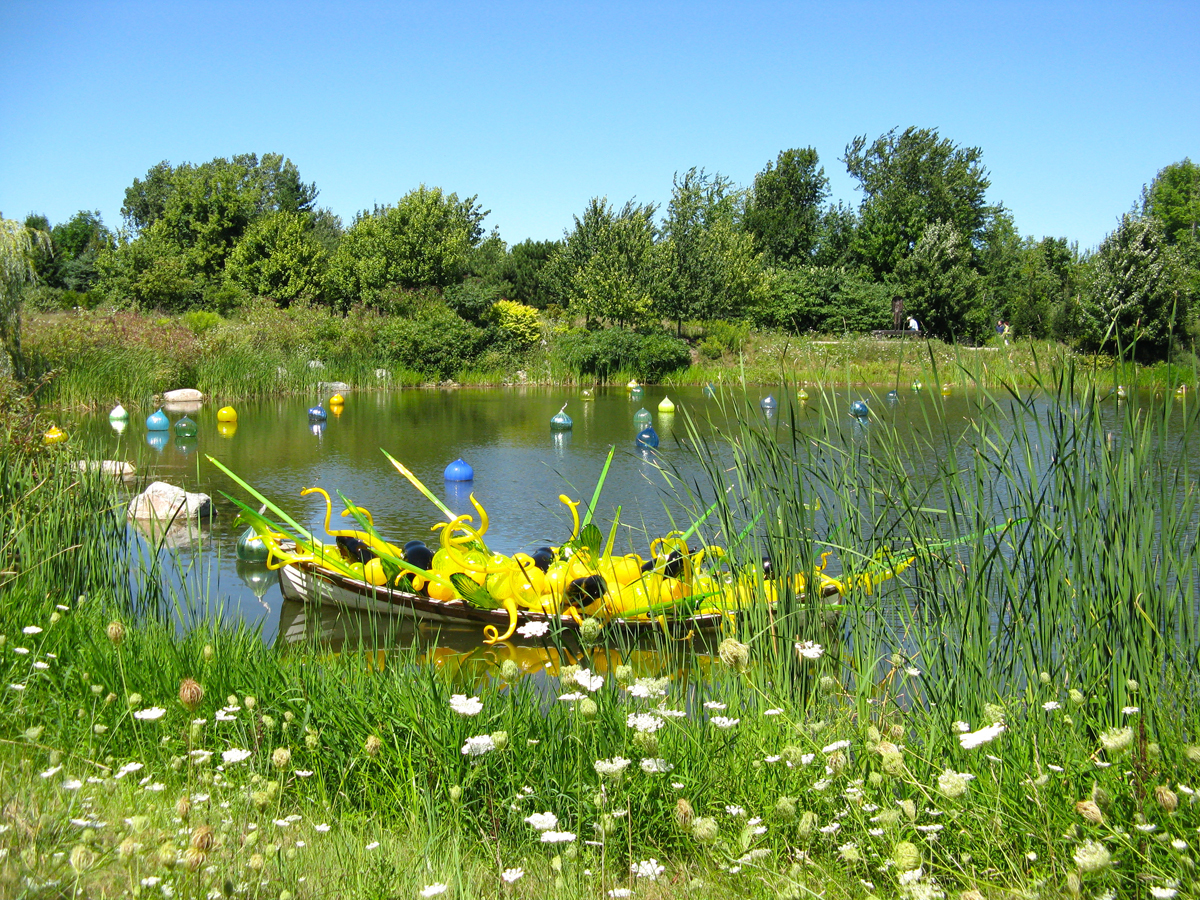 Nancy says, "While the garden has dozens and dozens of world class sculptures set lovingly into its wide variety of garden settings, the pictures I chose here included the colorful glasswork of Dale Chihuly, whose work was featured that summer throughout Meijer Gardens. I have seen his work displayed in several other public gardens in the US, but I especially love these because of the way the glass, the plants, and the midwestern landscape all interact with each other.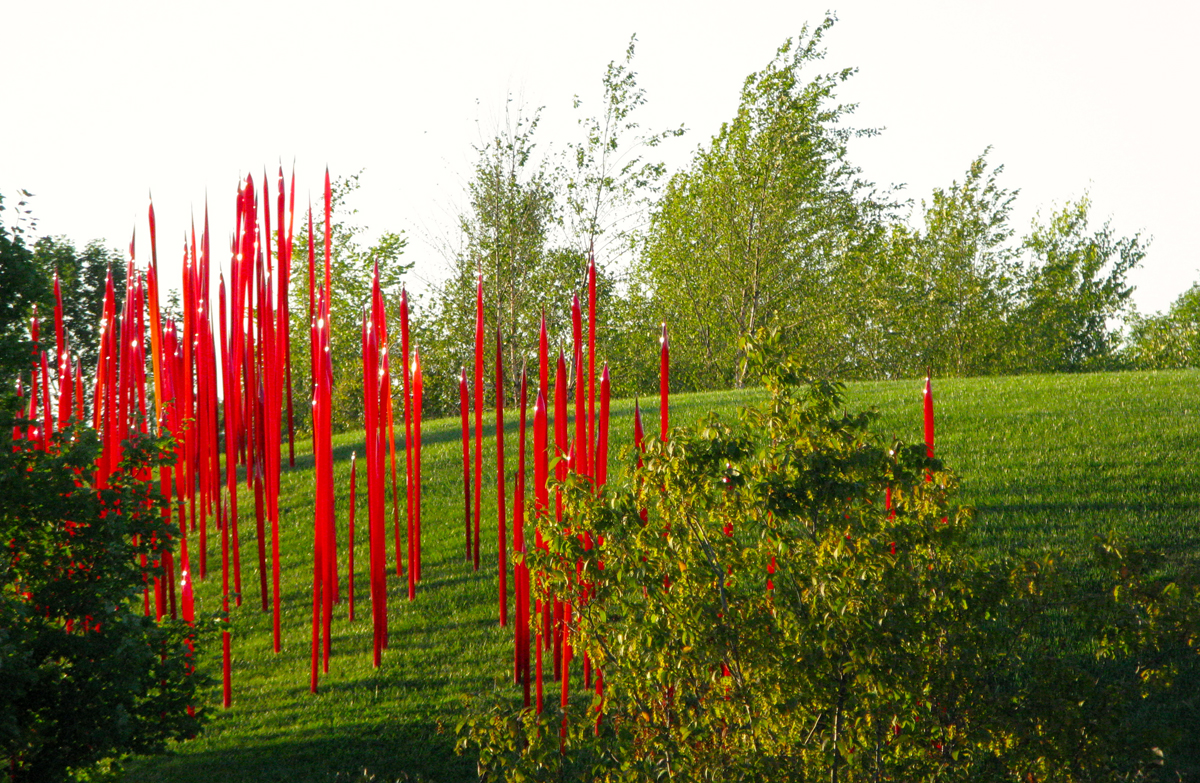 "As you can see, there is a wide range of garden settings, from waterfalls to wetlands, and meadows to more formal gardens close to buildings. But each setting enhances the glass sculptures while at the same time, the sculptures brings the setting into sharp relief. The shape, the color, and the texture of the glass all have to relate to the surrounding plants. Come to the midwest and see our gardens!"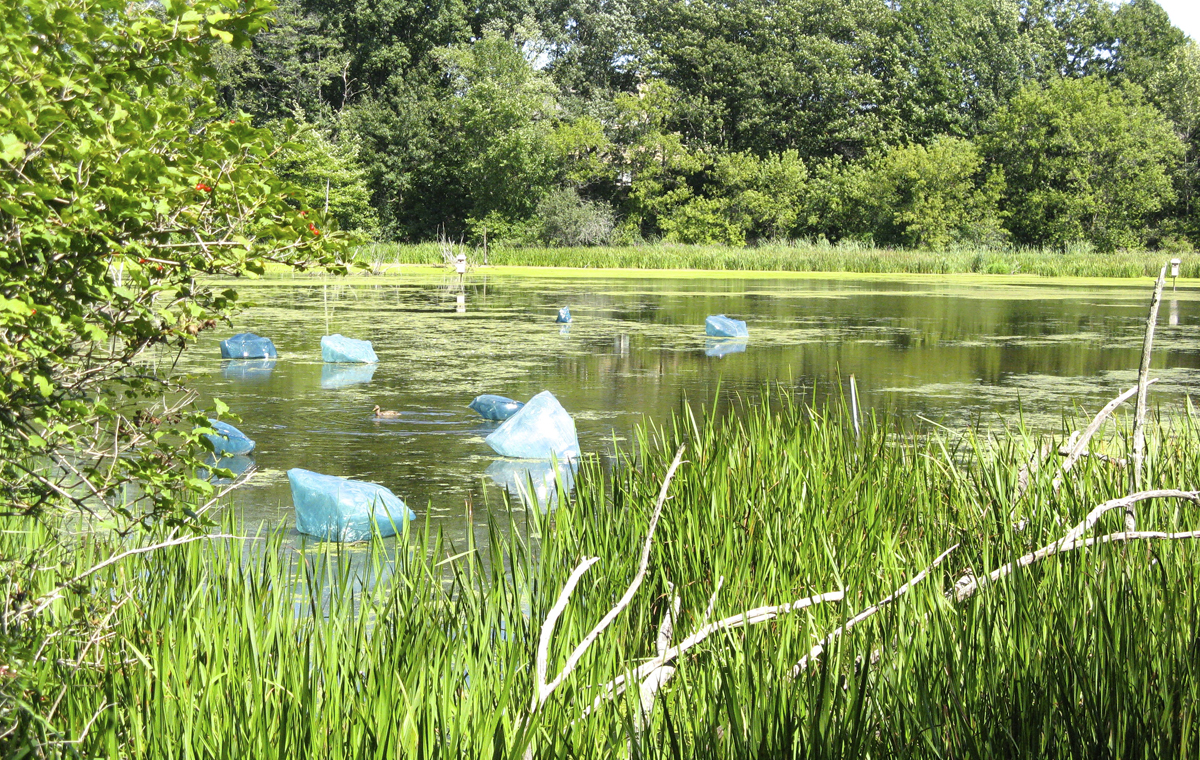 Meijer Gardens is on my list for this summer, Nancy! I can't wait to get there. I do think this is one of the best displays of Chihuly glass I've ever seen in a public garden. It's so tasteful and beautiful. Thanks so much!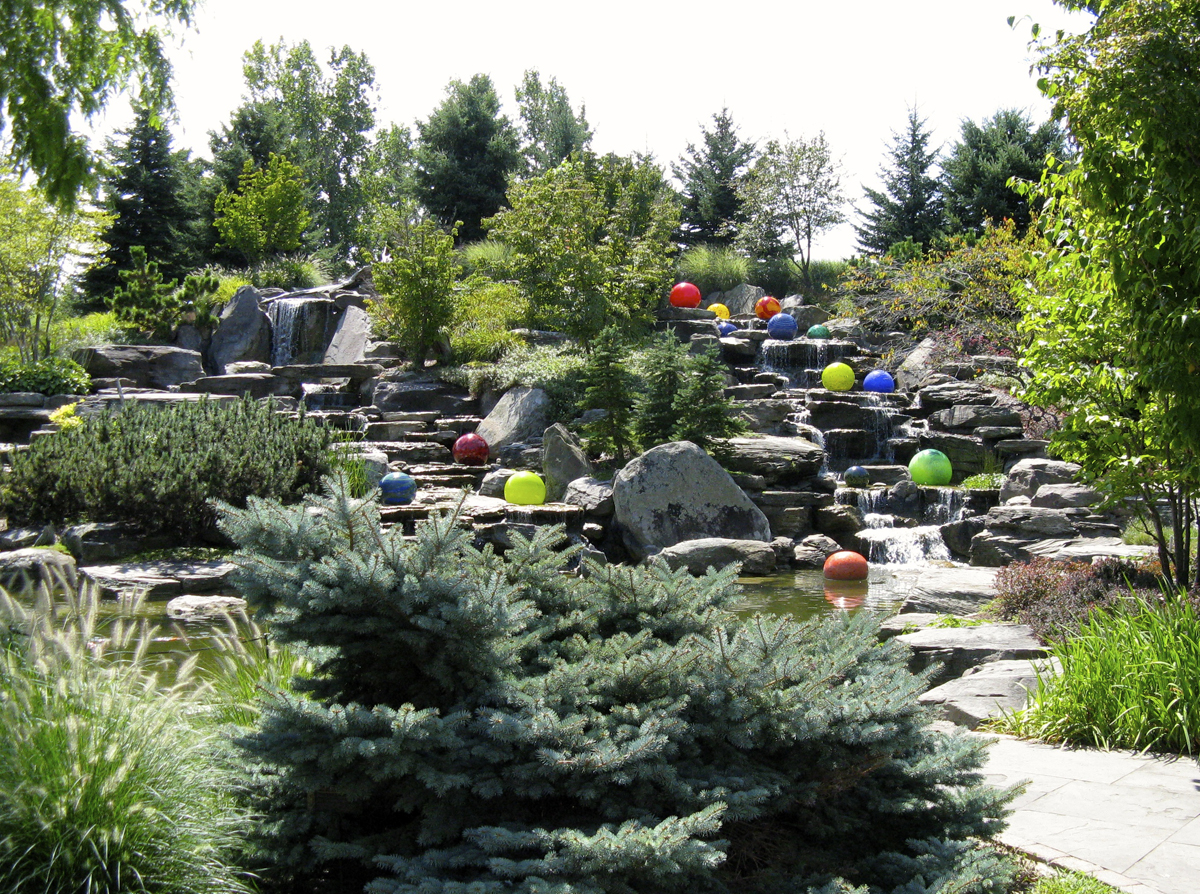 Want us to feature YOUR garden, or a garden you've recently visited, in the Garden Photo of the Day? CLICK HERE!
Want to see every post ever published? CLICK HERE!
Want to search the GPOD by STATE? CLICK HERE!
And last but not least, Check out the GPOD Pinterest page, where you can browse all the post in categories…fun! CLICK HERE!