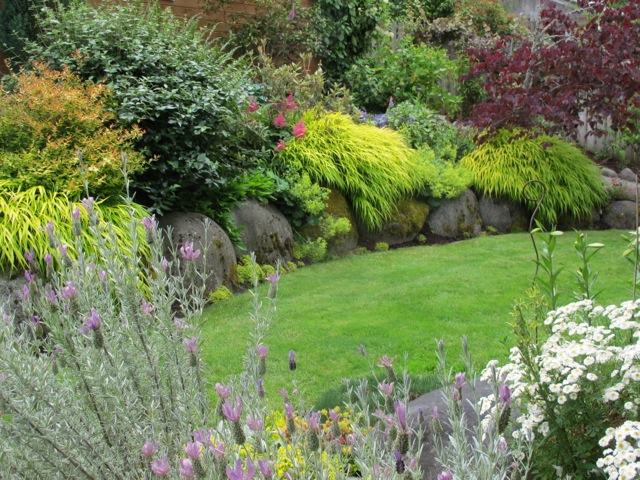 We visited Peggy Fox's garden in Washington state back on June 30th (refresh your memory HERE), and it was so cool that I demanded more photos. She obliged, and also reminded me to look waaaaay back in my inbox to some photos she submitted last year that I never posted. What was I thinking?? All that said, here's more from Peggy's BEAUTIFUL garden.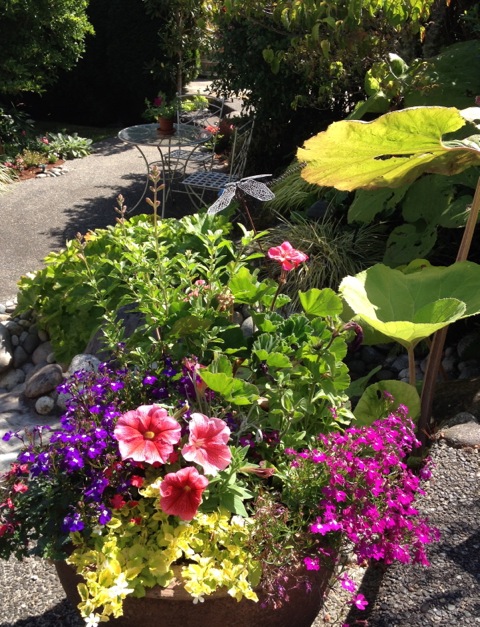 A recap of what she said in the first post: "We're on a north-facing hill in Gig Harbor, Washington. We did an extensive re-landscaping of the property in 2001-2003, bringing in large slabs of rock to form paths and rockeries to contain the slope on the north side of the house, and softer rounded boulders on the south and slighter flatter side. The rock work was done by two different landscapers, each specializing in their particular kind of stone.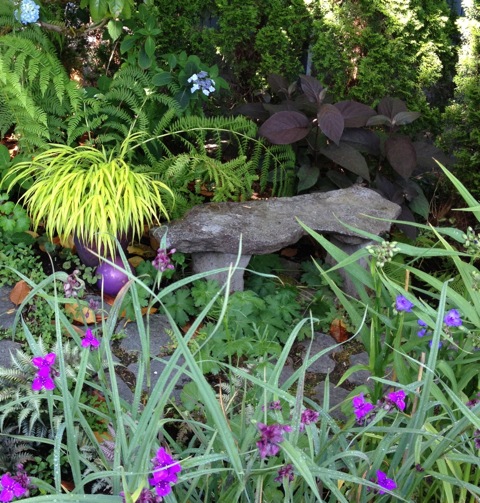 I never thought I'd have a rockery after seeing my mother toil up and down hers over the years, but here we are on a slope with a rockery – it's been quite a challenge for me as I've learned what works and what really doesn't!"
Thanks, Peggy!!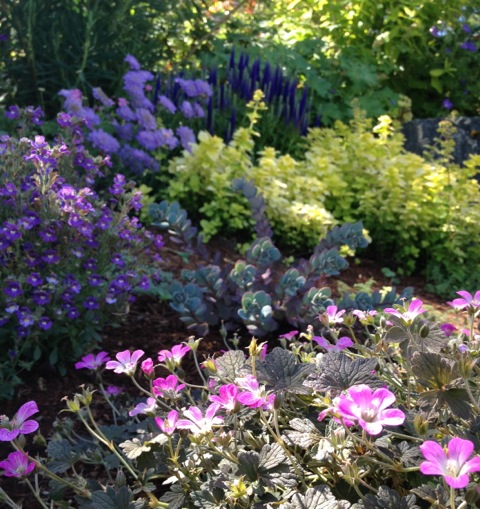 Keep sending in pics of your gardens, everyone! Email them to me at [email protected]. Thanks! –Michelle