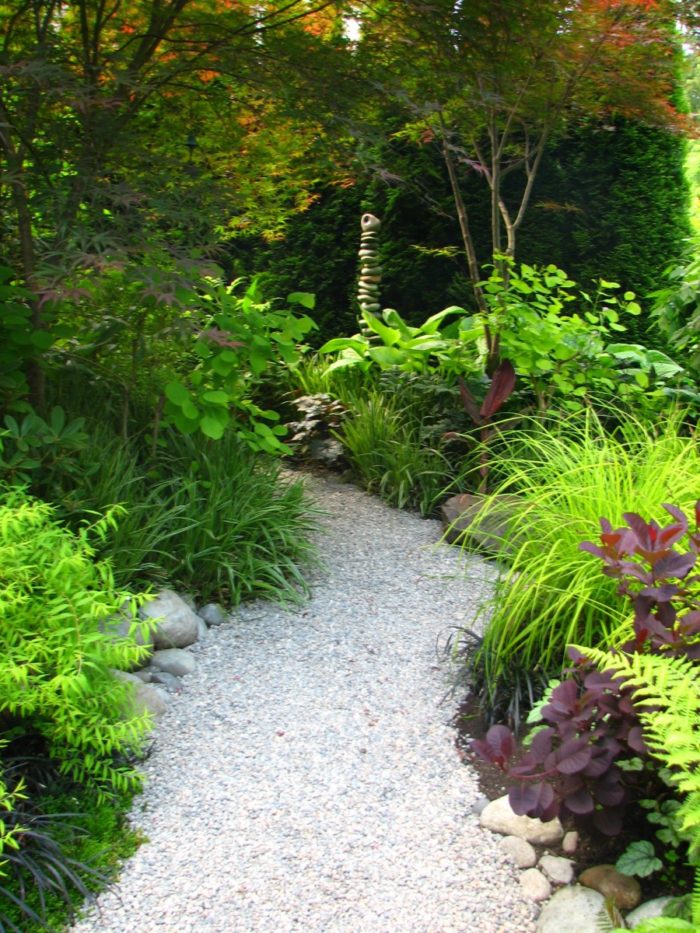 Today we're revisiting Alyson Ross-Markley's garden in Redmond, Washington. We last visited her garden way back in June of 2012 (refresh your memory HERE).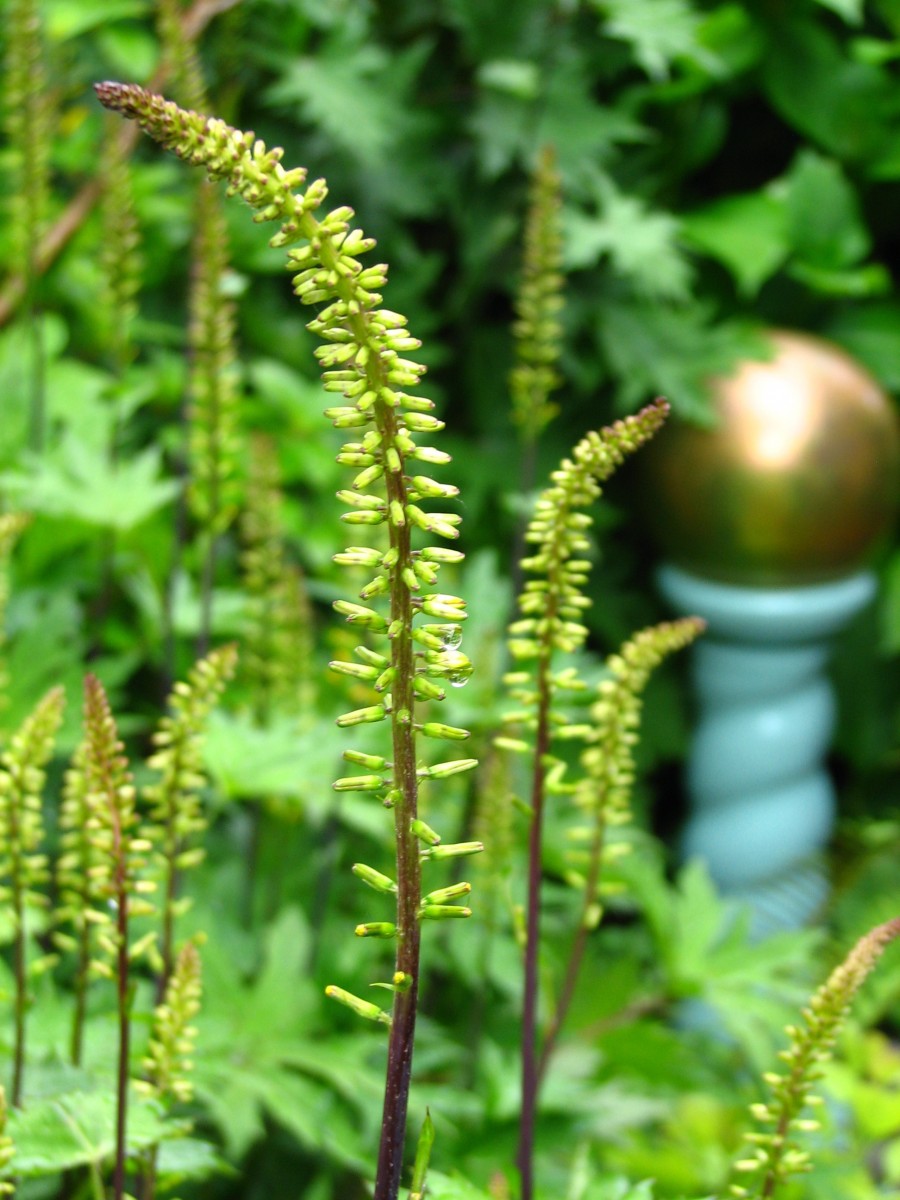 Today she says, "These are my favorite moments, mostly from last year, of our now 10-year-old garden. The emphasis is always on foliage, and making the most out of narrow side and back garden spaces. Because we are in close proximity to our neighbors, I developed privacy for all of us with the use of vertical elements: sculpture, a grand empress tree (cut to the ground yearly), vine maples, Japanese maples, and evergreen hedges.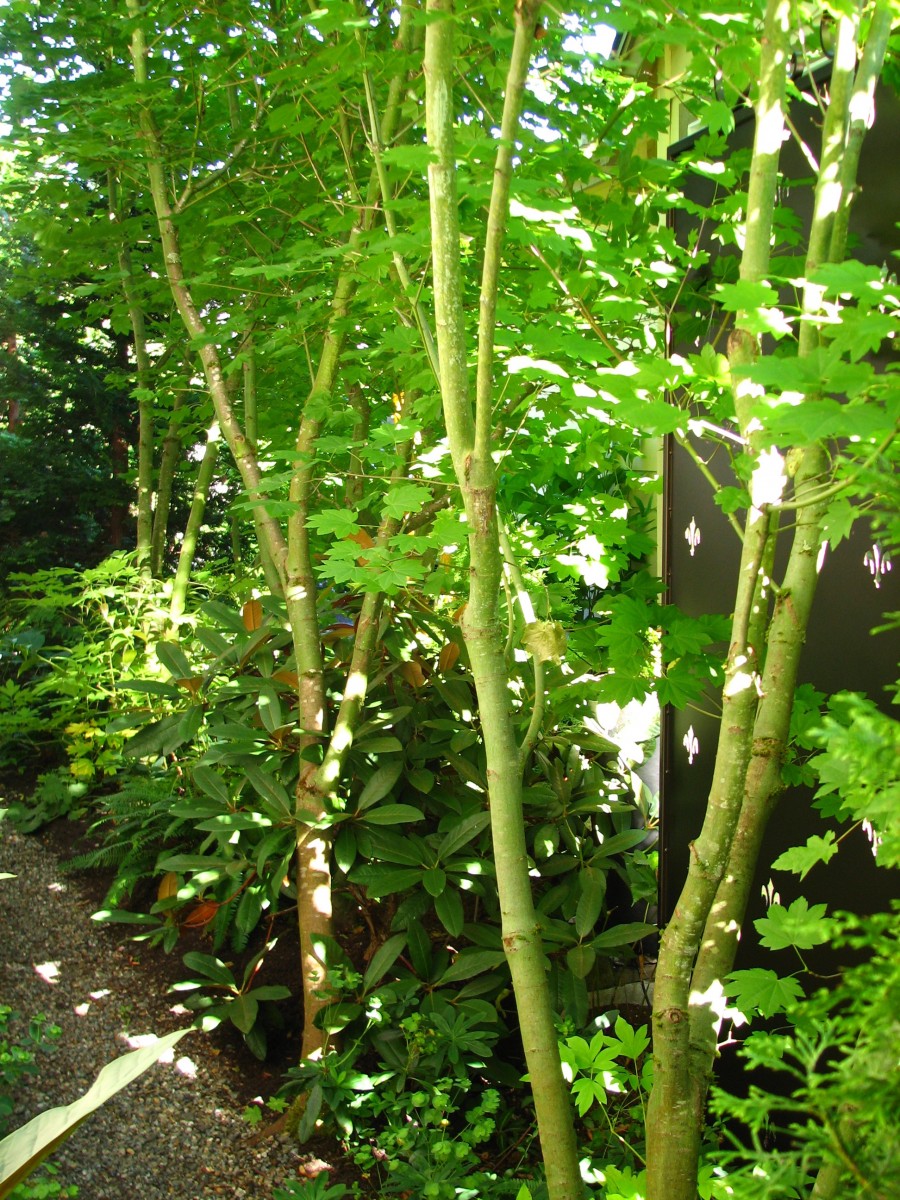 "Golden repeats are throughout, which include 'Golden Spirit' smoke bush, Bowles' golden sedge, Japanese forest grass, 'Golden Rocket' ligularia, 'Stoplight' heuchera, golden bleeding heart, and a 'Little Honey' hydrangea.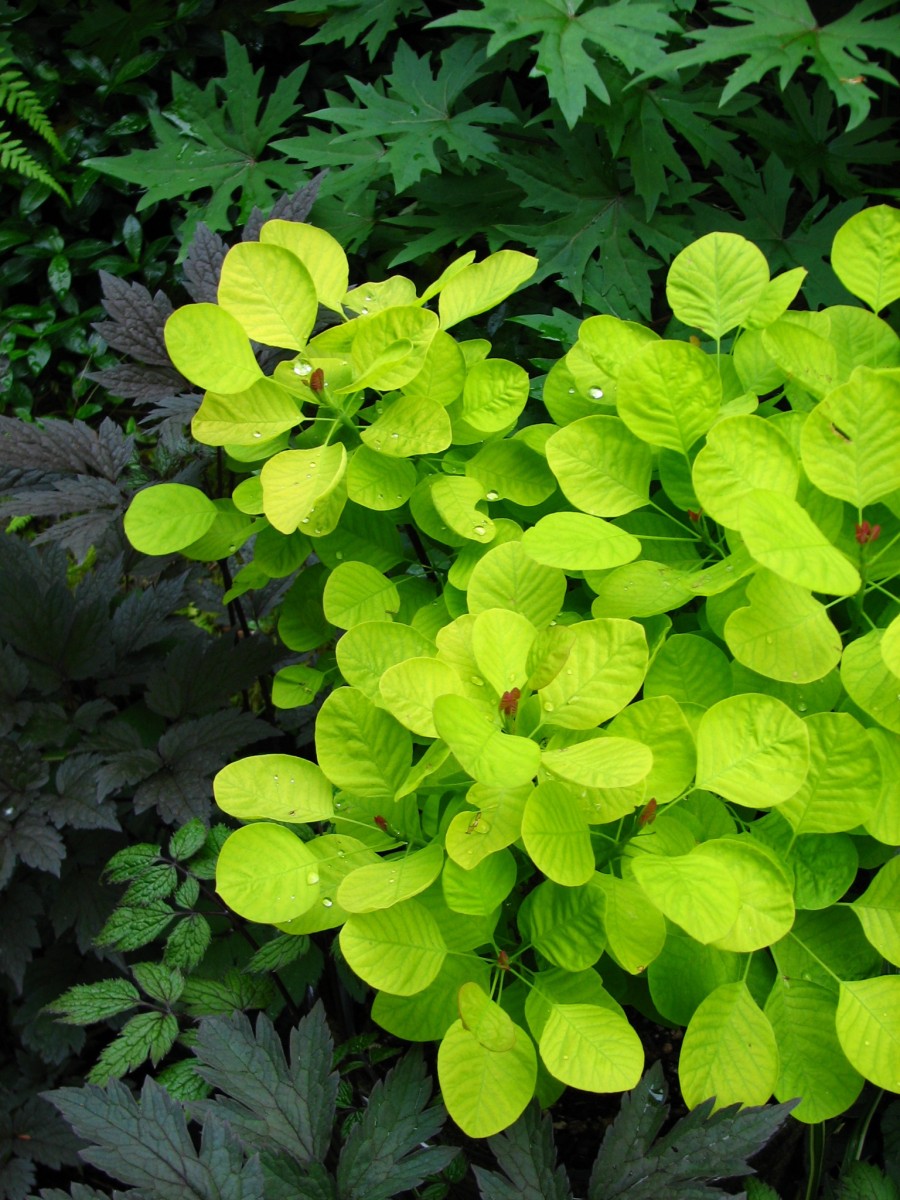 "There is an exotic aspect with the use of large and unusually shaped and colored foliage, such as 'Kaleidoscope' mayapple, 'Sum and Substance' hosta, 'Black Negligee' actaea, and a variety of ferns. Ferns and vine maples were strategically planted to provide a nice transition from the wonderful protected forest preserve behind us. I also enjoy interesting light effects and shadow play, especially looking from the backside of a large leaf!".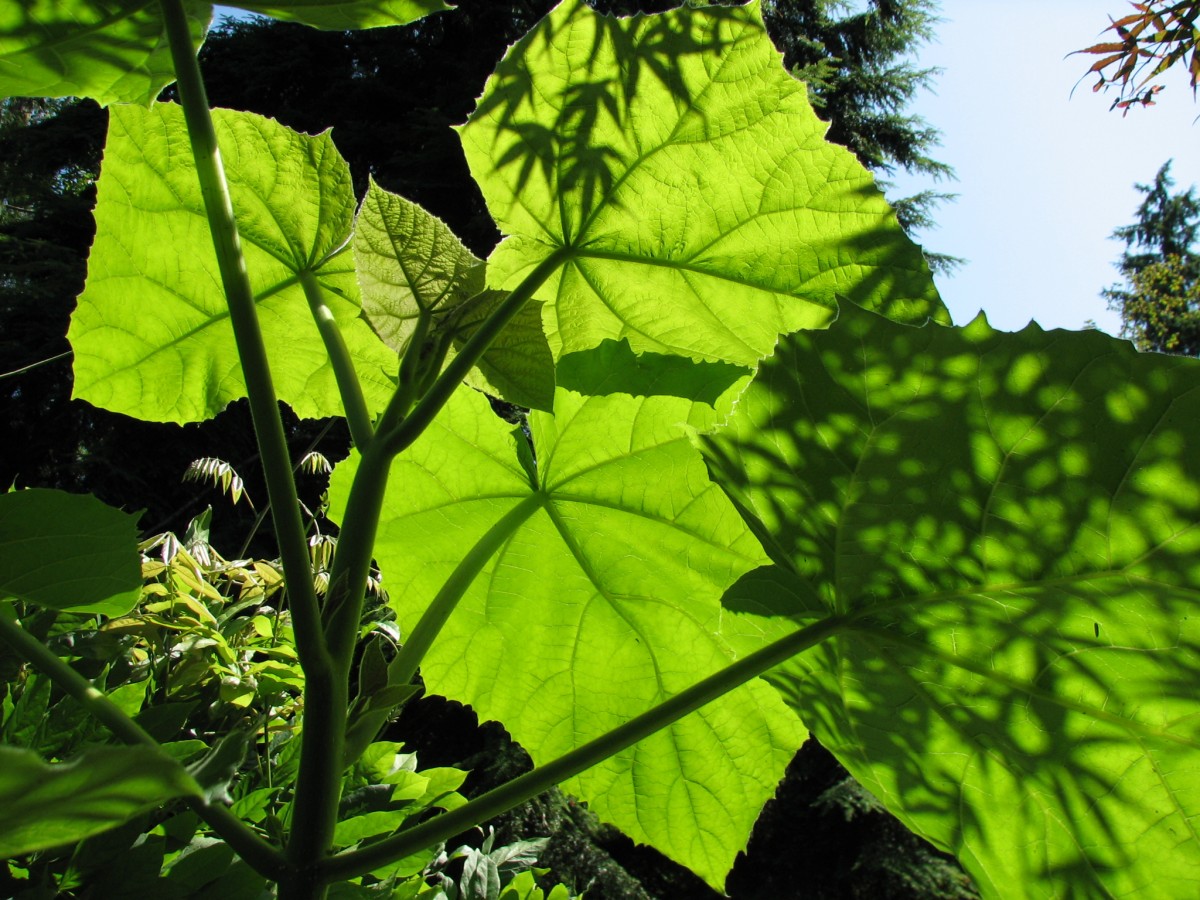 Gorgeous, Alyson! Keep sending these updates!
——Winter is the perfect time to take a photographic stroll through the photos you took in your garden this year……and then send some in to me at [email protected]!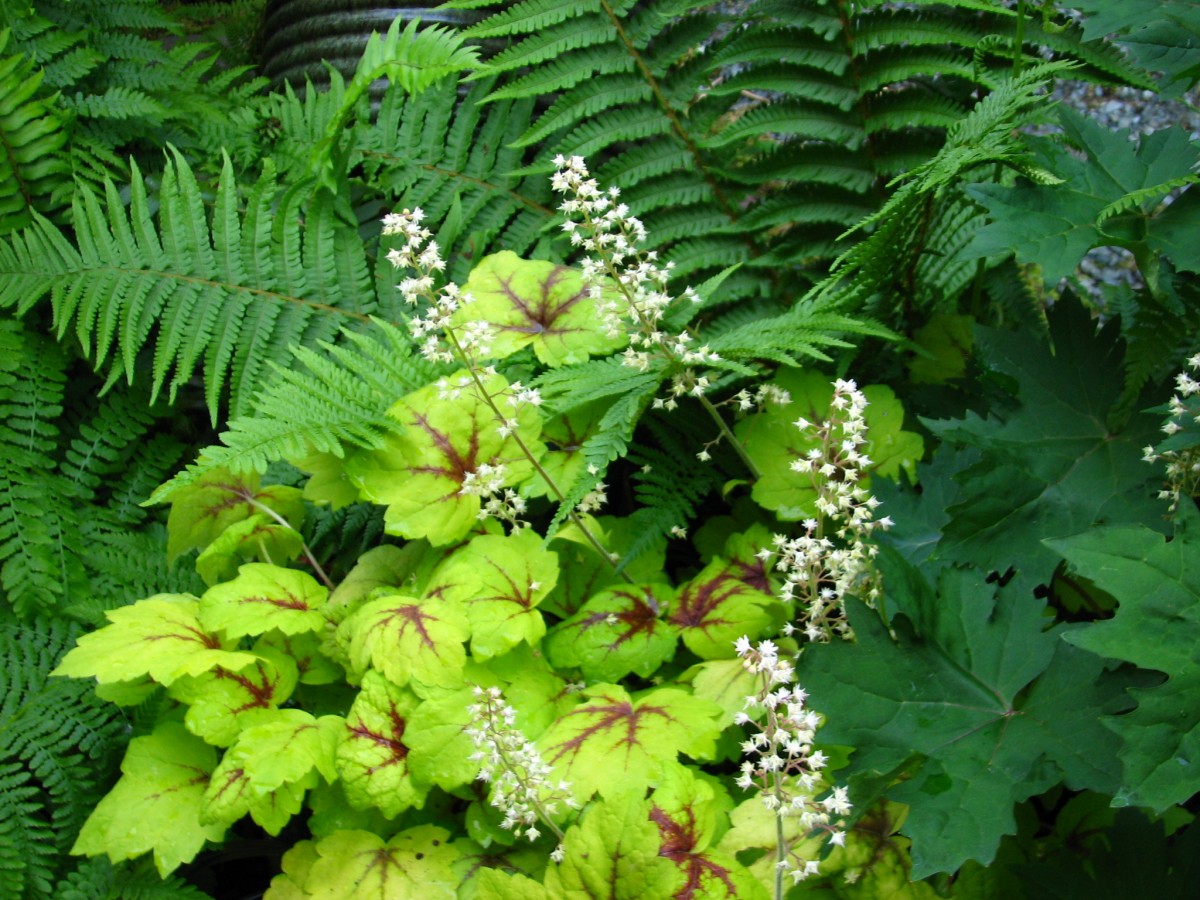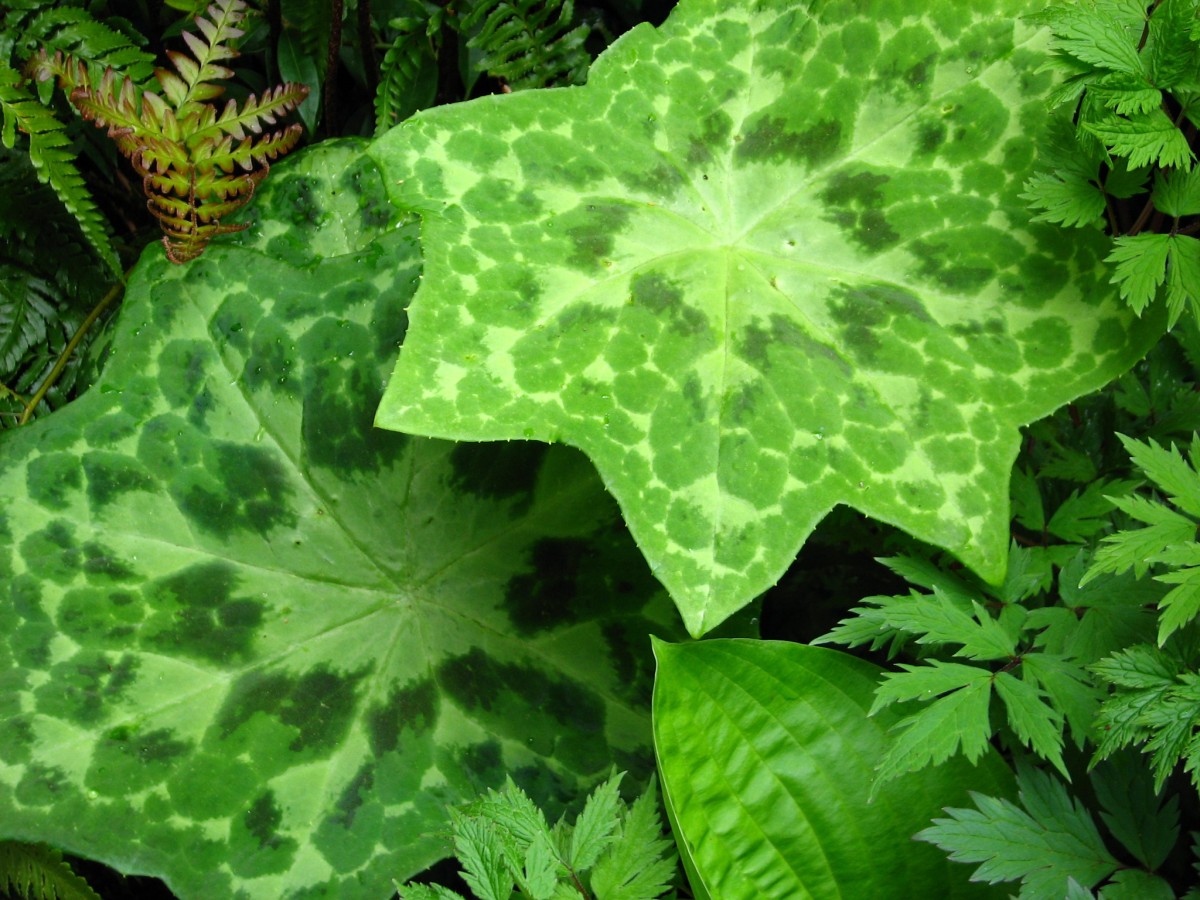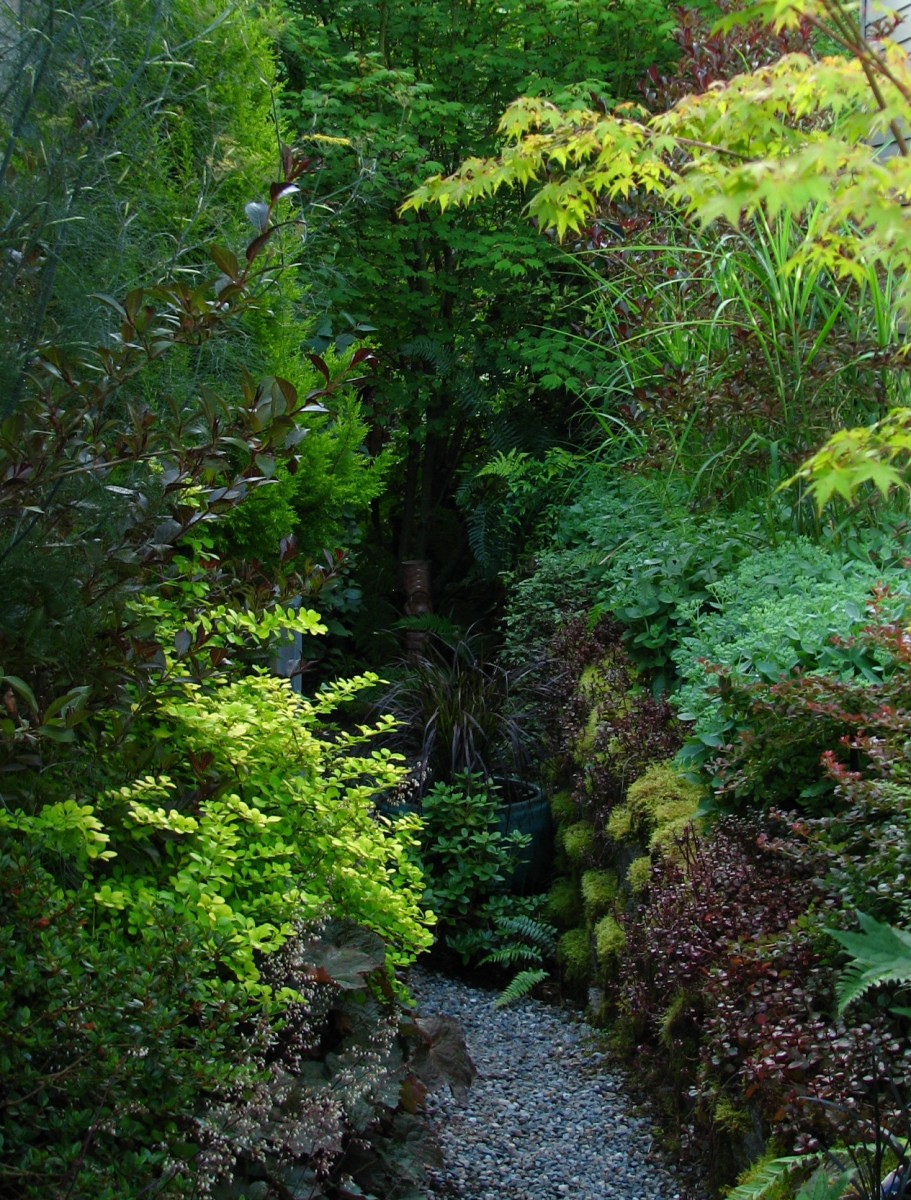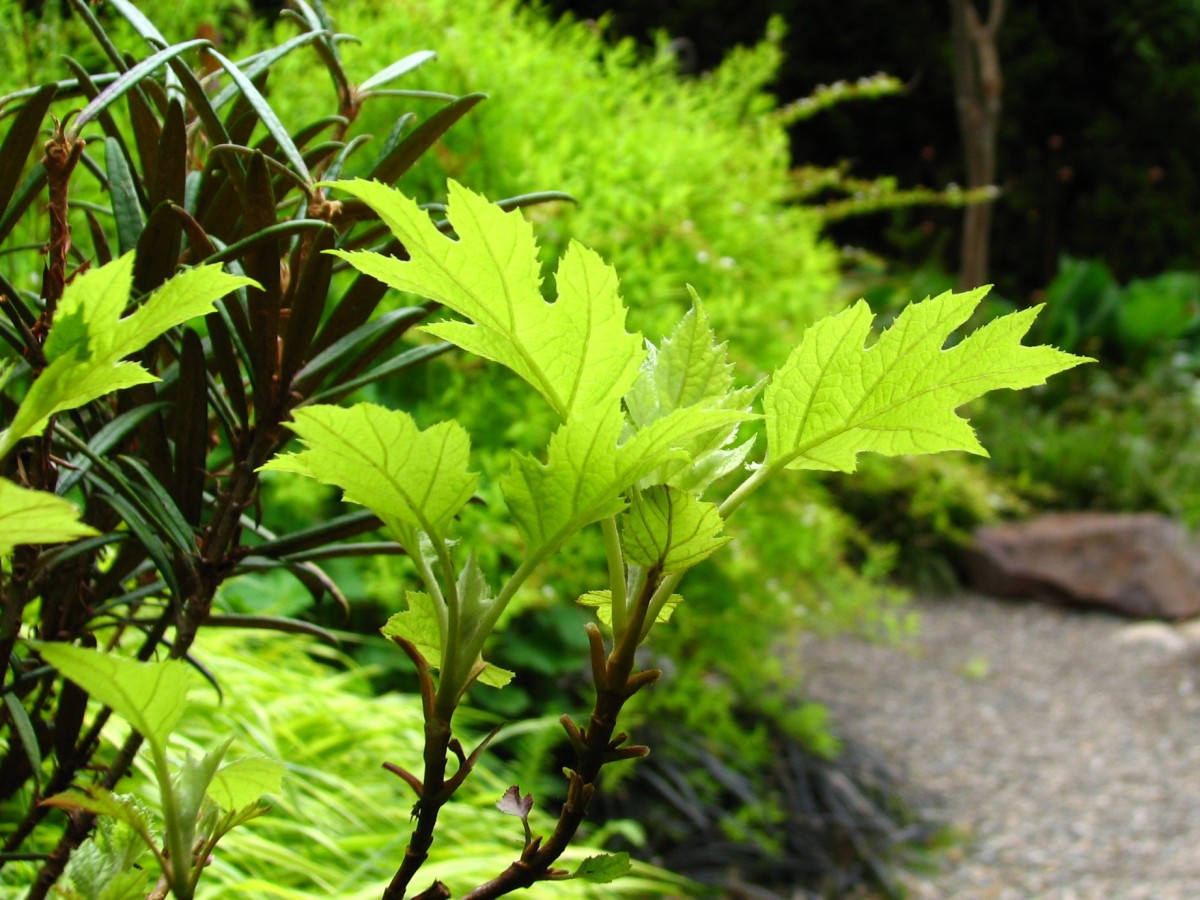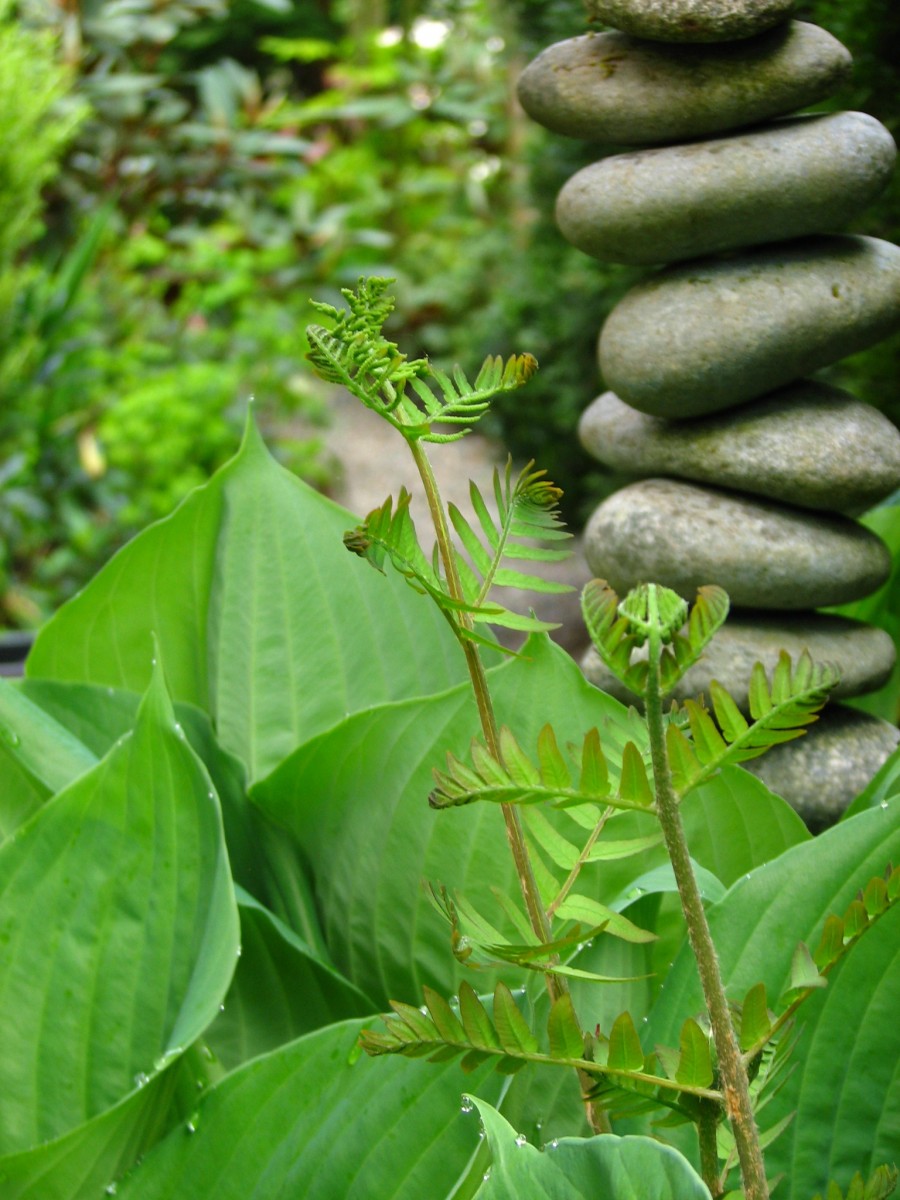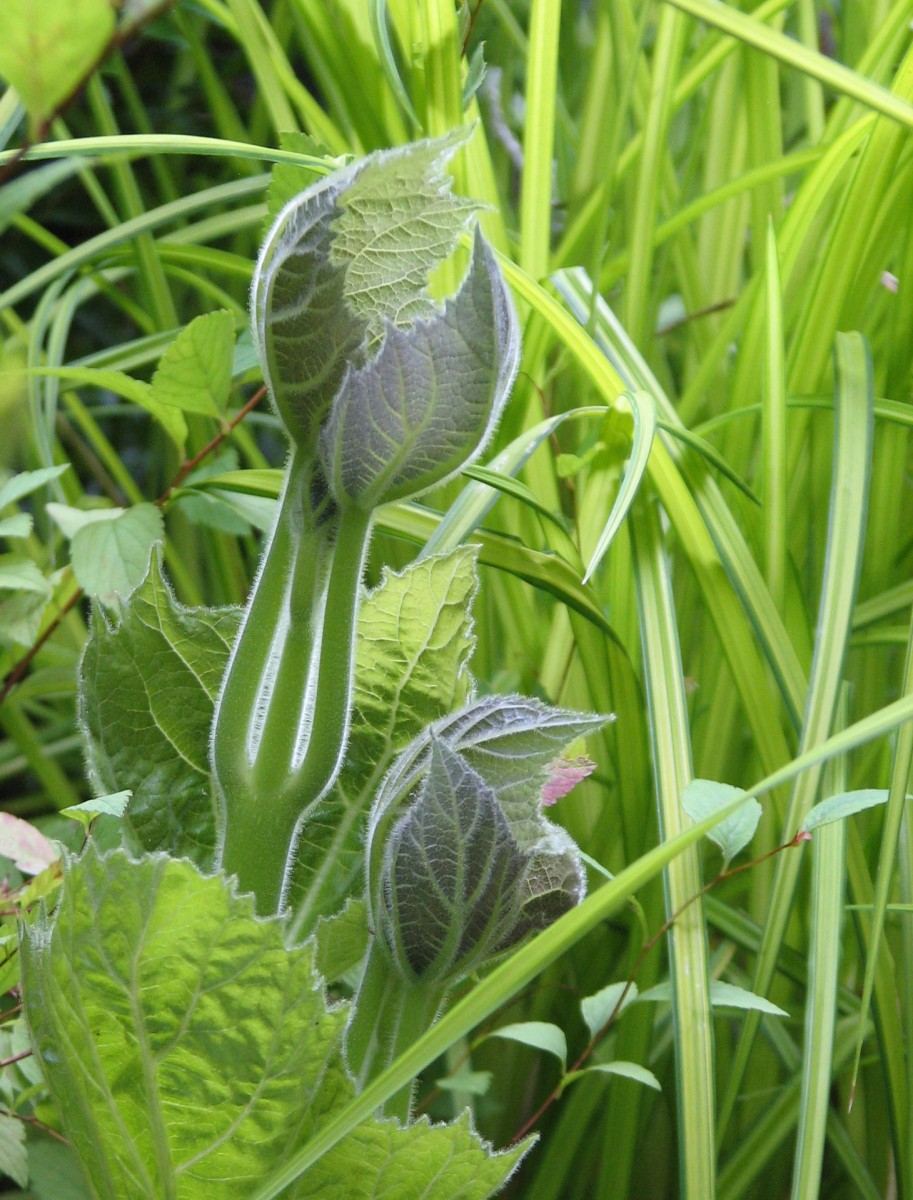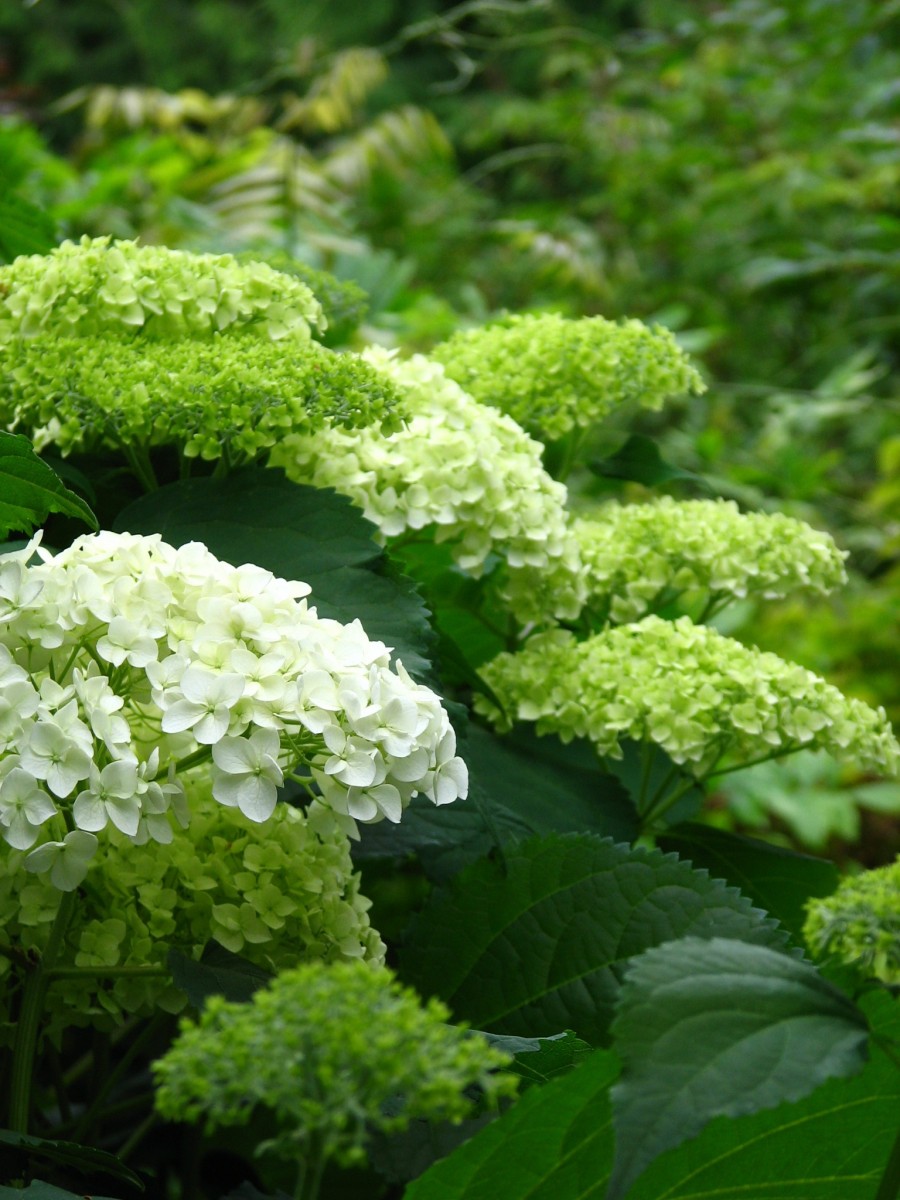 Want us to feature YOUR garden in the Garden Photo of the Day? CLICK HERE!
Want to see every post ever published? CLICK HERE!
Want to search the GPOD by STATE? CLICK HERE!
**Check out the GPOD Pinterest page, where you can browse all the post in categories…fun! CLICK HERE!**