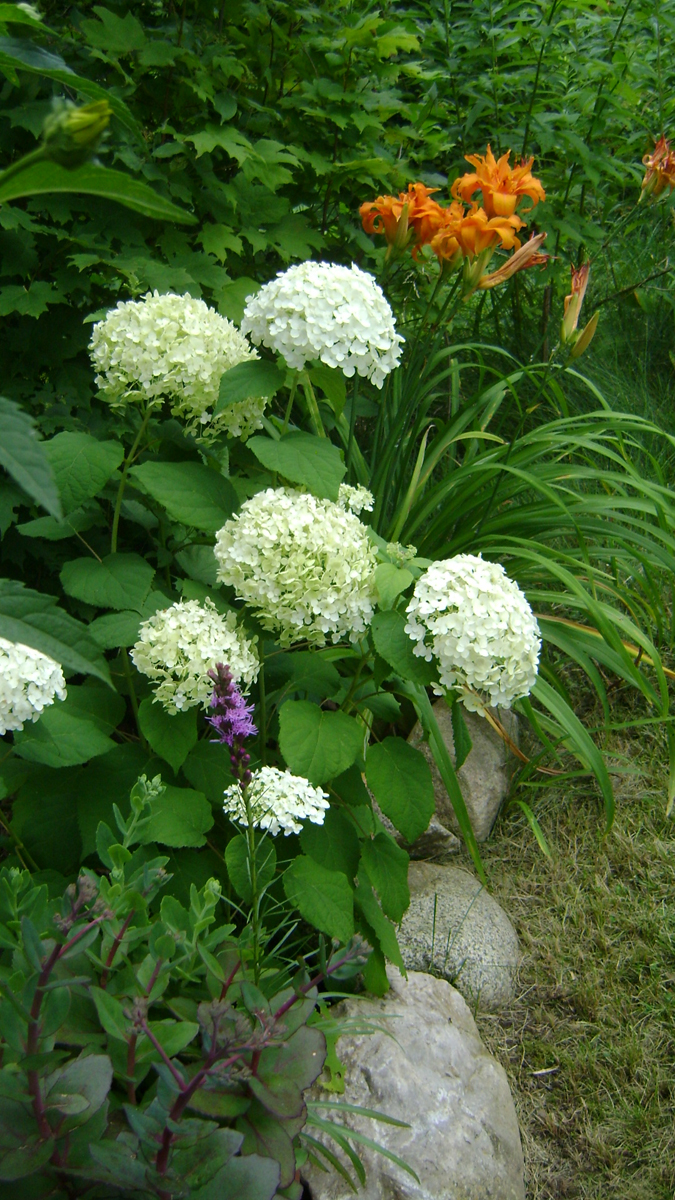 Remember visiting Cheryl Moran's garden on Monday? (Refresh your memory HERE) Well, she's back with a few more photos and a bit more info.
She says, "I have over 150 types of dayliles and over 100 different perennials. I've been gardening for 40 years and have been here for 10 years. The lot was scraped clean of all top soil and was nothing but concrete…I mean clay. I hauled in all the field rock and added over 500 bags of top soil. I extend and add something new each year. I cleared the woods in 2009, adding the bench and stone pathway."
I've officially added you to my list of people whose energy I envy, Cheryl. Thanks for the extra photos–these are even prettier than Monday's!
This is prime time to take some photos in your garden. So get out there with your cameras and send some in! Email them to [email protected]
Want us to feature YOUR garden in the Garden Photo of the Day? CLICK HERE!
Want to see every post ever published? CLICK HERE!
Want to search the GPOD by STATE? CLICK HERE!
Check out the GPOD Pinterest page! CLICK HERE!