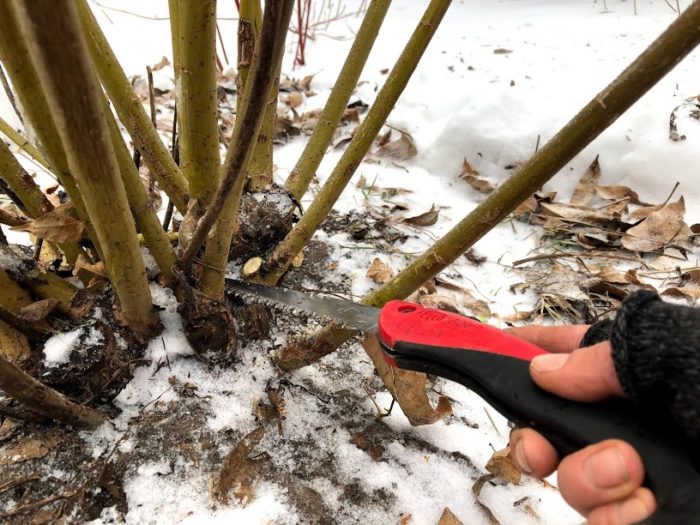 Search for seminars. March is perhaps the most popular time for gardening conferences and seminars hosted by Master Gardener associations, botanical gardens, and university extension services. Check their individual websites to see what classes are coming up in your area.
Here are two recommendations:
Allen Centennial Garden Spring Symposium

Spring Symposium at the Rotary Botanical Gardens
Don't rush the cleanup. You may be tempted to get a head start on spring tidying, but don't be overzealous! Foot traffic on partially thawed soil can cause compaction, and perennials that have not been cut back will benefit from the insulation of their remaining leaves during freeze/thaw cycles.
Do some renewal pruning. As snow melts from the base of multistemmed shrubs such as dogwood (Cornus spp. and cvs., Zones 3–8), willows (Salix spp. and cvs., Zones 2–9), and ninebark (Physocarpus opulifolius and cvs., Zones 2–7), finish renewal pruning.  Remove a third of the thickest stems at the base to promote healthy new growth.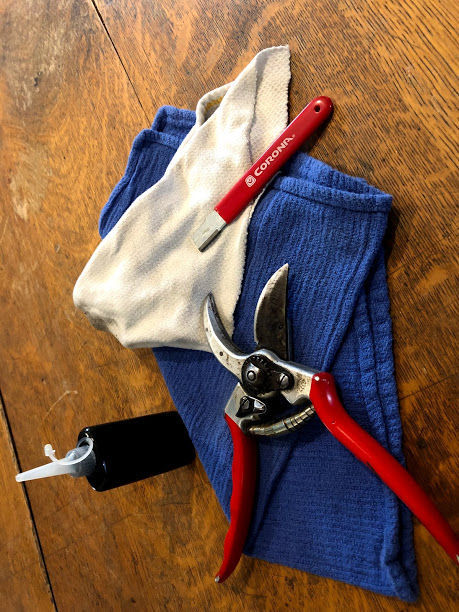 Give your tools some love. Clean, oil, and sharpen tools so they are ready for action.
Erin Presley is a horticulturist at Olbrich Botanical Gardens in Madison, Wisconsin.