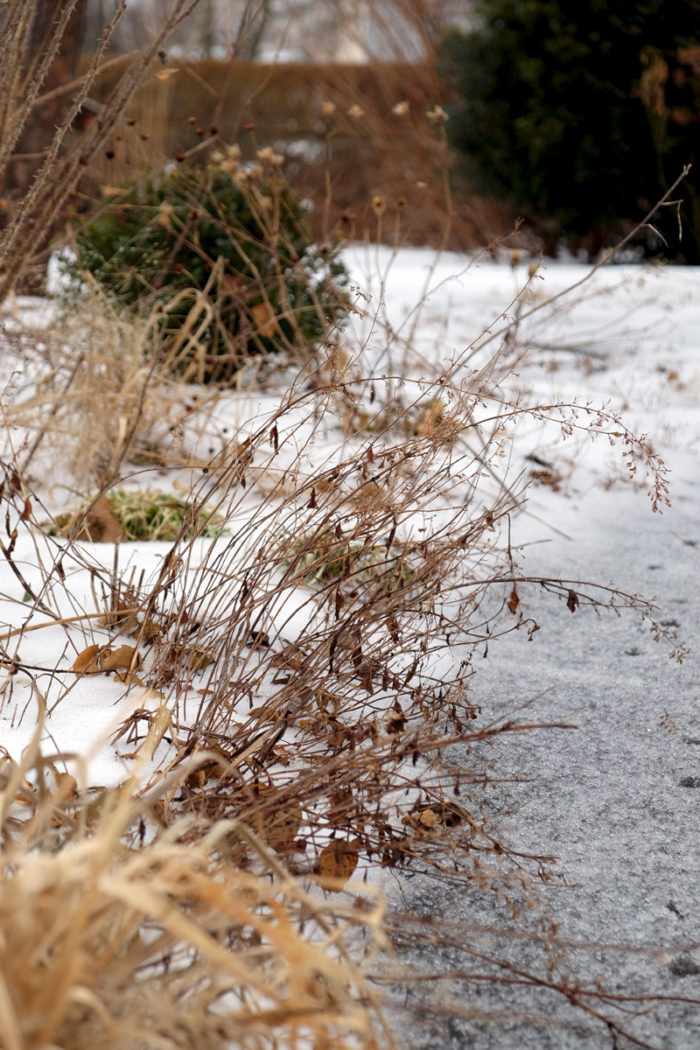 March has to be the most challenging month for Northeastern gardeners. The weather is aggressively indecisive—balmy one day, snowing the next—and we are ready to GO. But if we tidy up the garden's insulating mess too soon, we risk damaging spring's earliest and tenderest new growth. We also threaten the lives of our garden's best workforce: the native pollinators, beetles, butterflies, and spiders that are still sheltering in leaf litter and hollow stems. So no matter how much the disorder torments you, leave that stuff alone. There are other things you can do to prepare for the season ahead.
Clean out the shed. Sharpen, polish, and organize your tools. Experts say the best time to prune is when your loppers are sharp, which brings me to …
Complete your dormant pruning chores while your plants are still dormant. Remove water shoots and crossed branches from fruit trees, and prune for shape and airflow. Coppice shrubs that bloom on new wood to keep them from getting leggy and weird. Place some stems from spring blooming shrubs and trees in warm water to force them into early bloom indoors. Save sturdy branches to use as crutches for top-heavy plants such as dahlias, cosmos, and tomatoes.
Sow seeds. Place a seed order if you haven't already (it isn't too late), and pencil sowing dates into your calendar. Direct-sow seeds that need stratification as soon as possible.
Fertilize your houseplants. Even indoors, plants respond to the sun's higher, brighter angle. Start doling out a dilute solution of an all-purpose (or specific) fertilizer once per month.
Kristin Green is author of Plantiful: Start Small, Grow Big with 150 Plants that Spread, Self-sow, and Overwinter, and gardens in Bristol, Rhode Island.