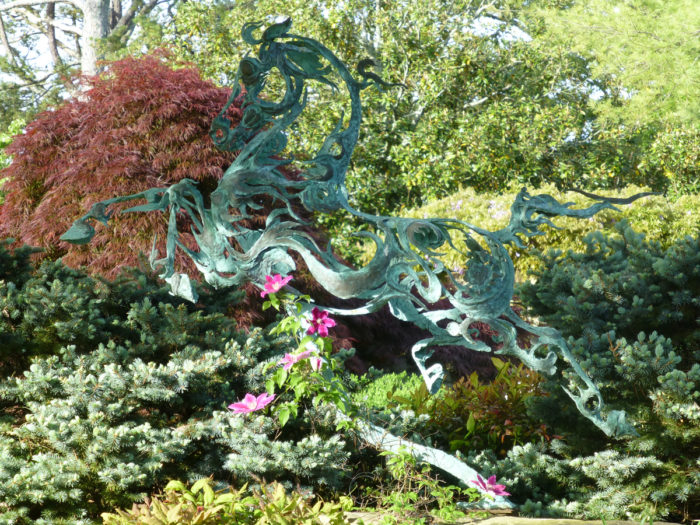 We're going to spend today and tomorrow in Michaele Anderson's (meander1!!) garden in Friendsville, Tennessee! We've featured Michaele's garden four times already (HERE, HERE, HERE, and HERE), but there is always something completely new in her posts. Today's are a sure TREAT!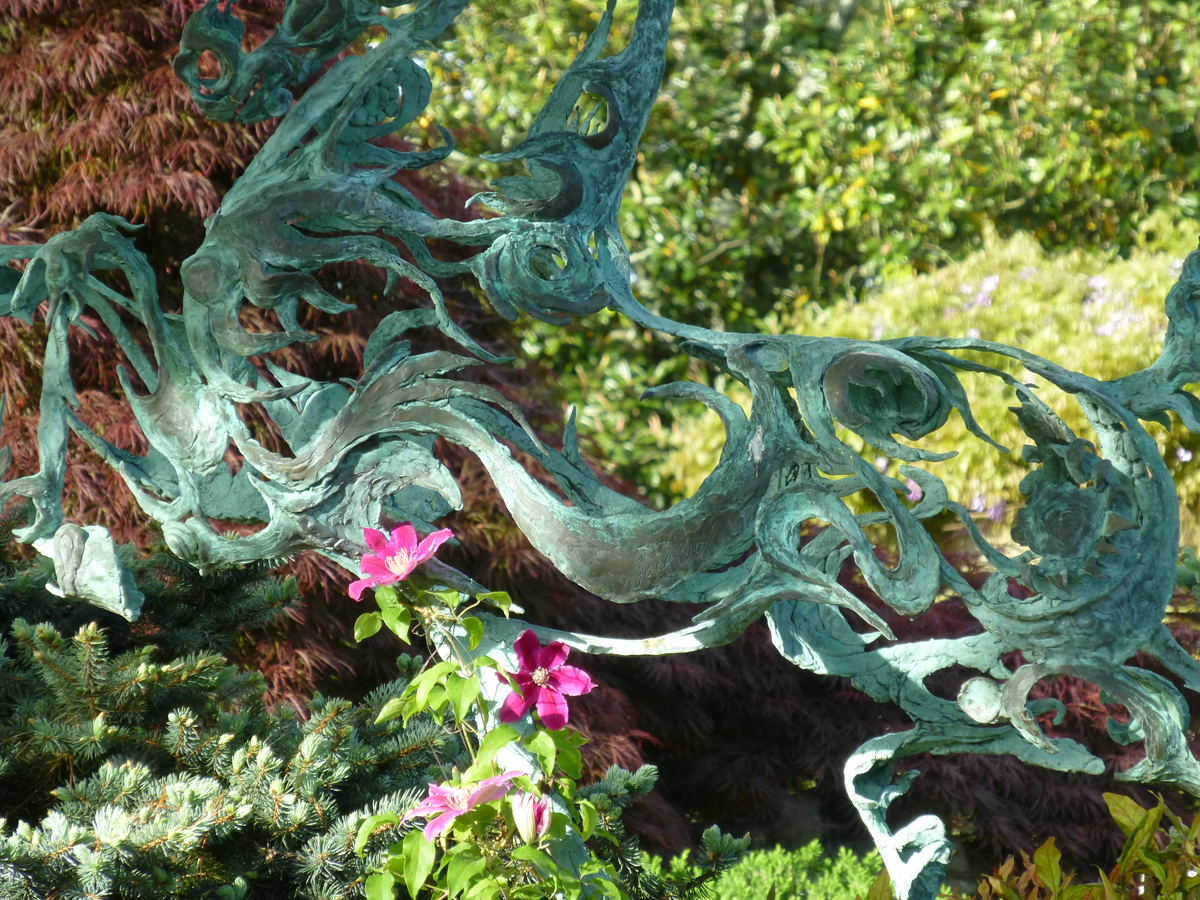 Michaele says, "Many of you will understand my extra thrill at the blooming of this clematis because I have been waiting 7 years to finally have a flower making it up into the horse sculpture. In 2005, I planted it with "the great vision" (trust me, ha, the great vision was breathtaking). I actually had beginner's luck and the vine made it all the way up to the horse's head and there were charming and delightful coquettish flowers showing everywhere. Then 6 years of flower famine …turns out this clematis, which is 'Dr. Ruppel', belongs to pruning group #2 and I had been doing things wrong. It was thanks to reading a Fine Gardening cyber article that the light bulb went off and I didn't cut the vine to the ground early this spring. Now I am on my way to recapturing the "grand vision". Other pictures show the statue in other times of the year."
First of all, Michaele, that statue is GORGEOUS! The patina, how the light plys with it, how it looks with the backdrop you've chosen…it's all just so cool. And the clematis planted to grow up and adorn the horse's next? Pure genius. Please send another photo when it climbs even higher!

**Tomorrow we'll see a few more photos from Michaele's garden–but I thought this little tableau deserved a day of its own.**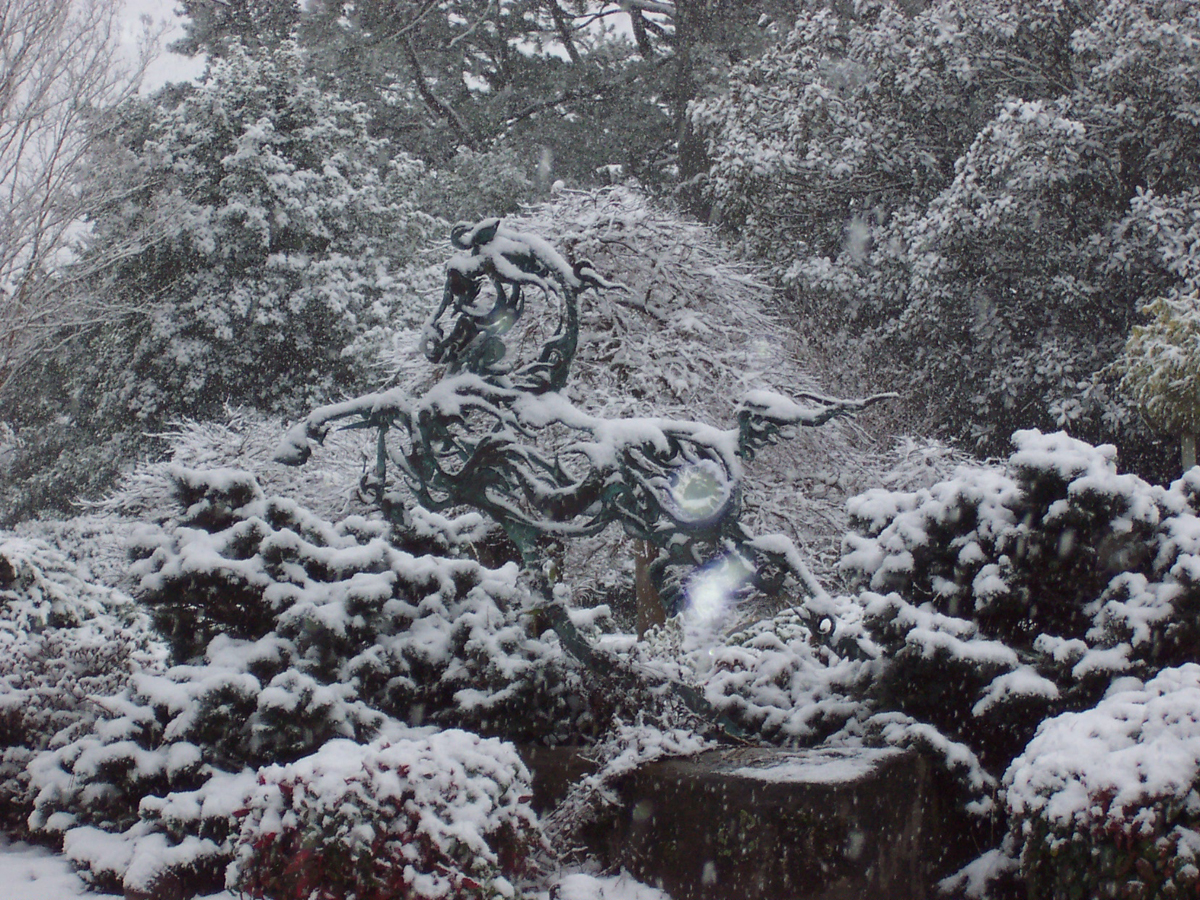 Want us to feature YOUR garden in the Garden Photo of the Day? CLICK HERE!
Want to see every post ever published? CLICK HERE!
Want to search the GPOD by STATE? CLICK HERE!
Check out the GPOD Pinterest page! CLICK HERE!