We're continuing the fall theme today with some shots from Michaele Anderson's garden down in Tennessee! (reminder: Michaele is meander1)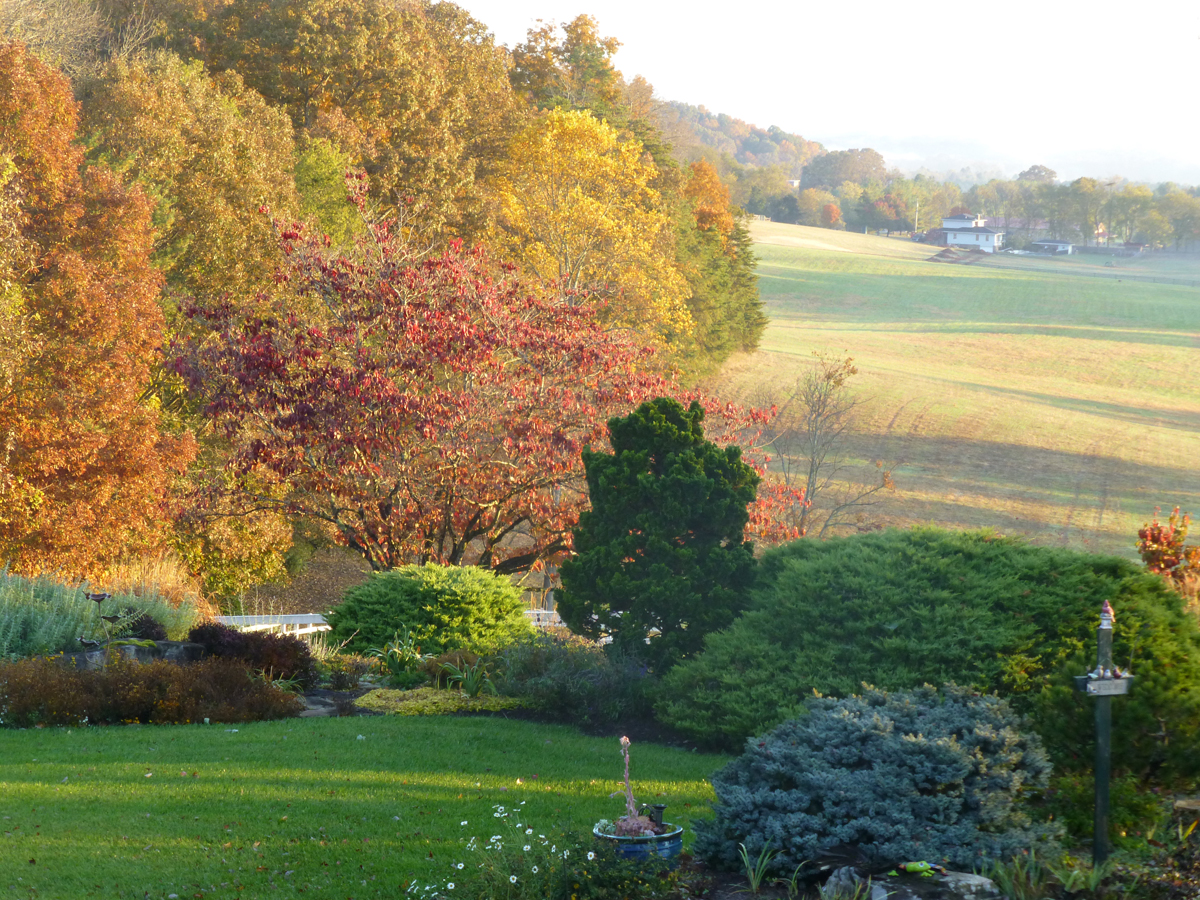 Michaele says, "Hi, GPOD friends and cyber neighbors. Last week, I was particularly struck by a red maple in one of Gail's pictures and I thought to myself, "I know I have a picture somewhere from sometime where a maple of mine was so gloriously colorful". Mission accomplished, I found it on my daughter's previous laptop.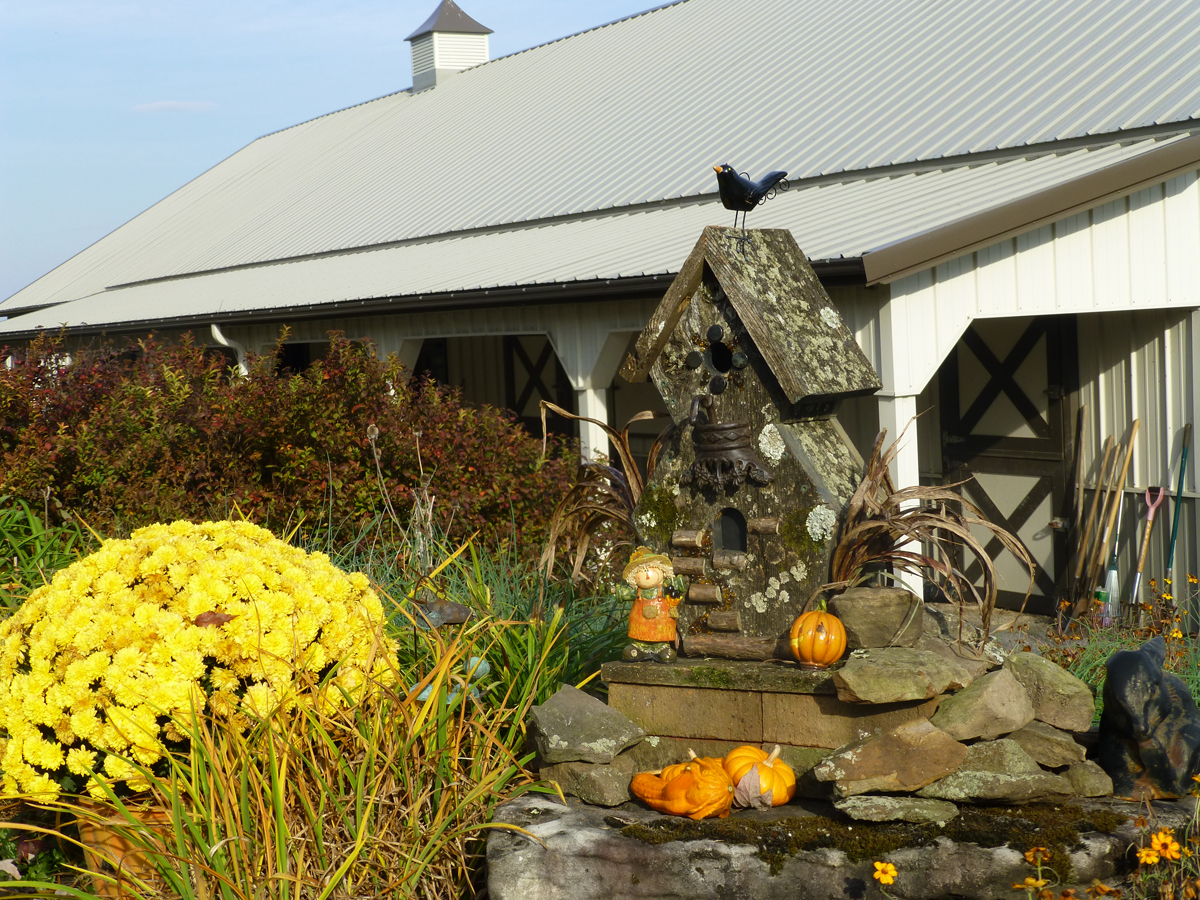 "Now, if I had any kind of Photoshop skills, I would have erased myself from the picture but you're stuck with me looking fondly at my great buddy who helped me learn to ride as a fairly scared middle aged lady. It has been a great fall this year here in east Tennessee, even if my photos have not captured everything in it's full splendor."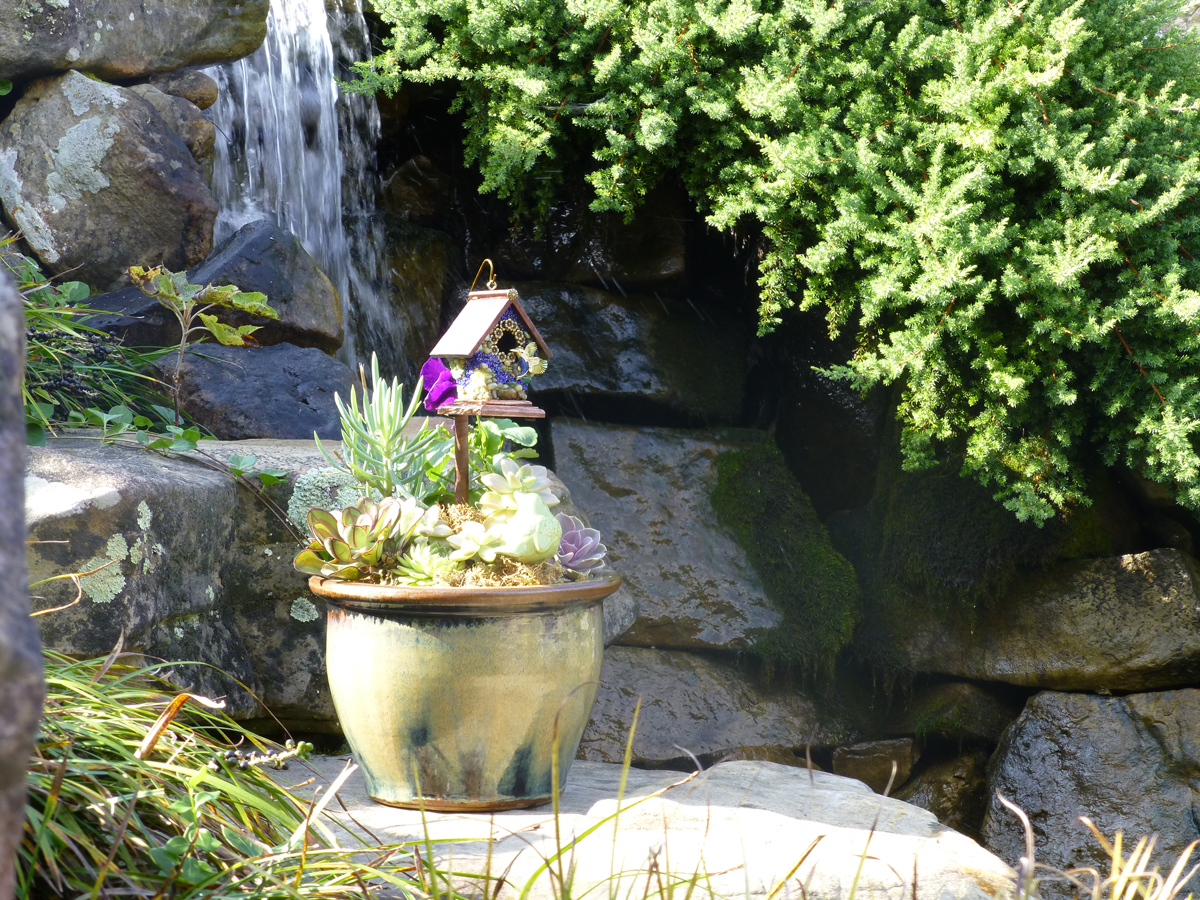 Could have fooled me, Michaele–everything looks beautiful! And that VIEW…swoon!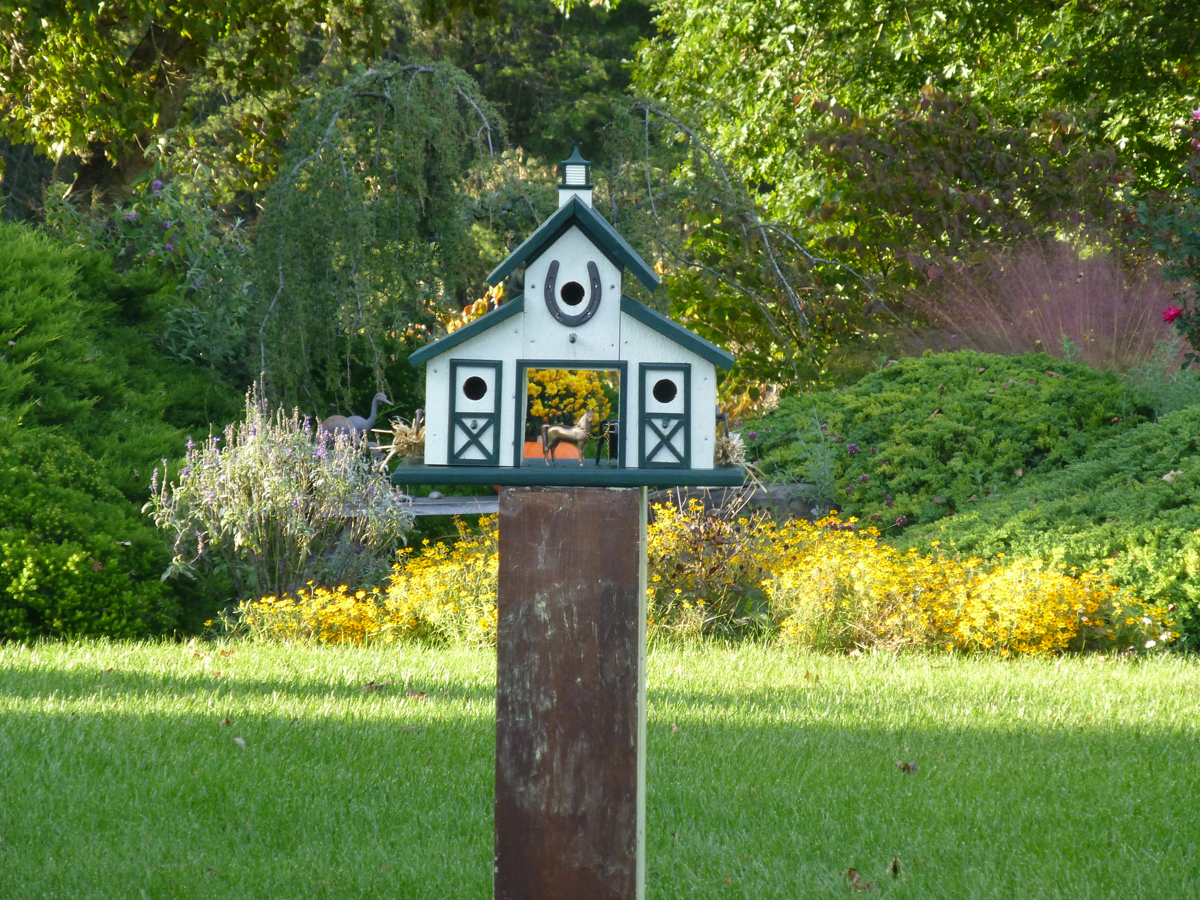 **** The push is still on–get outside and take some last minute shots, or compile a few you took earlier in the season. I'll be eternally grateful…. Email them to [email protected]. Thanks! ****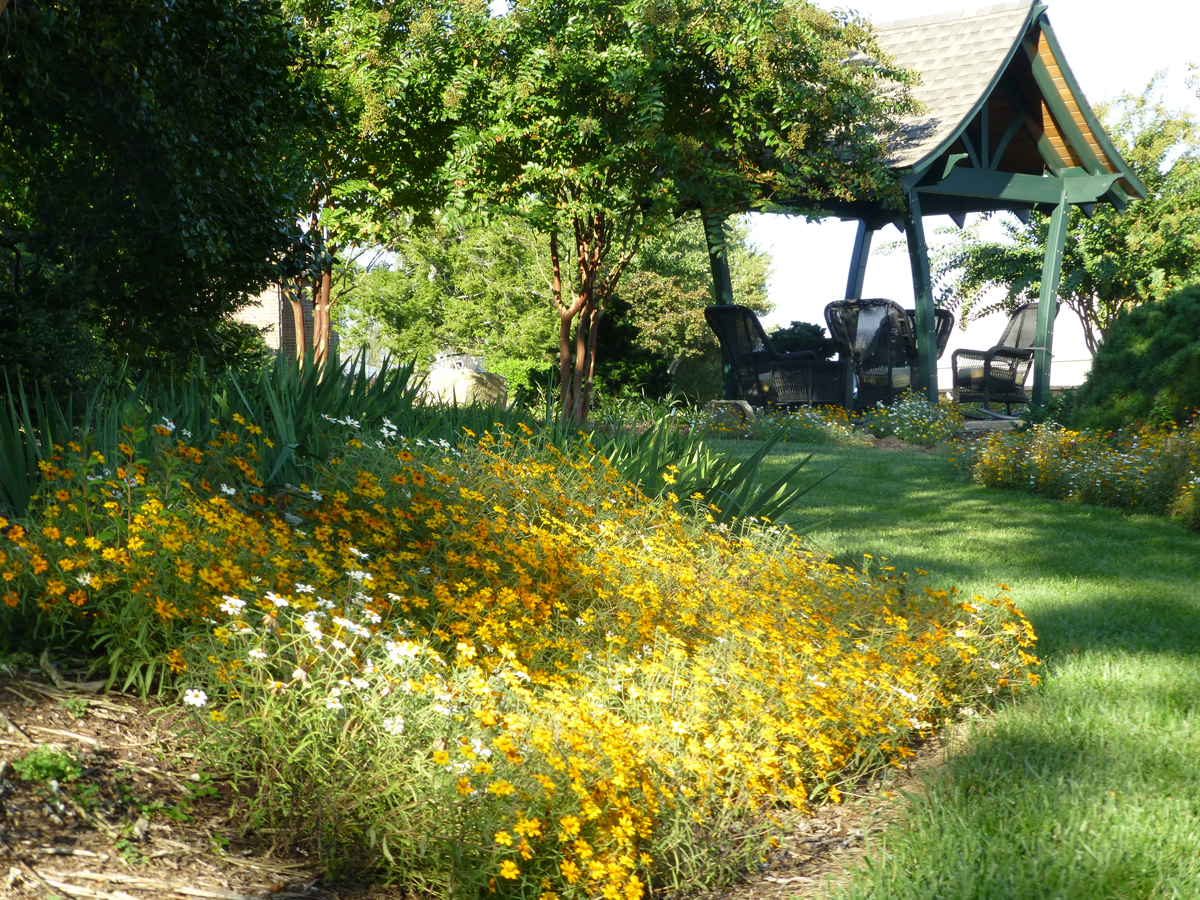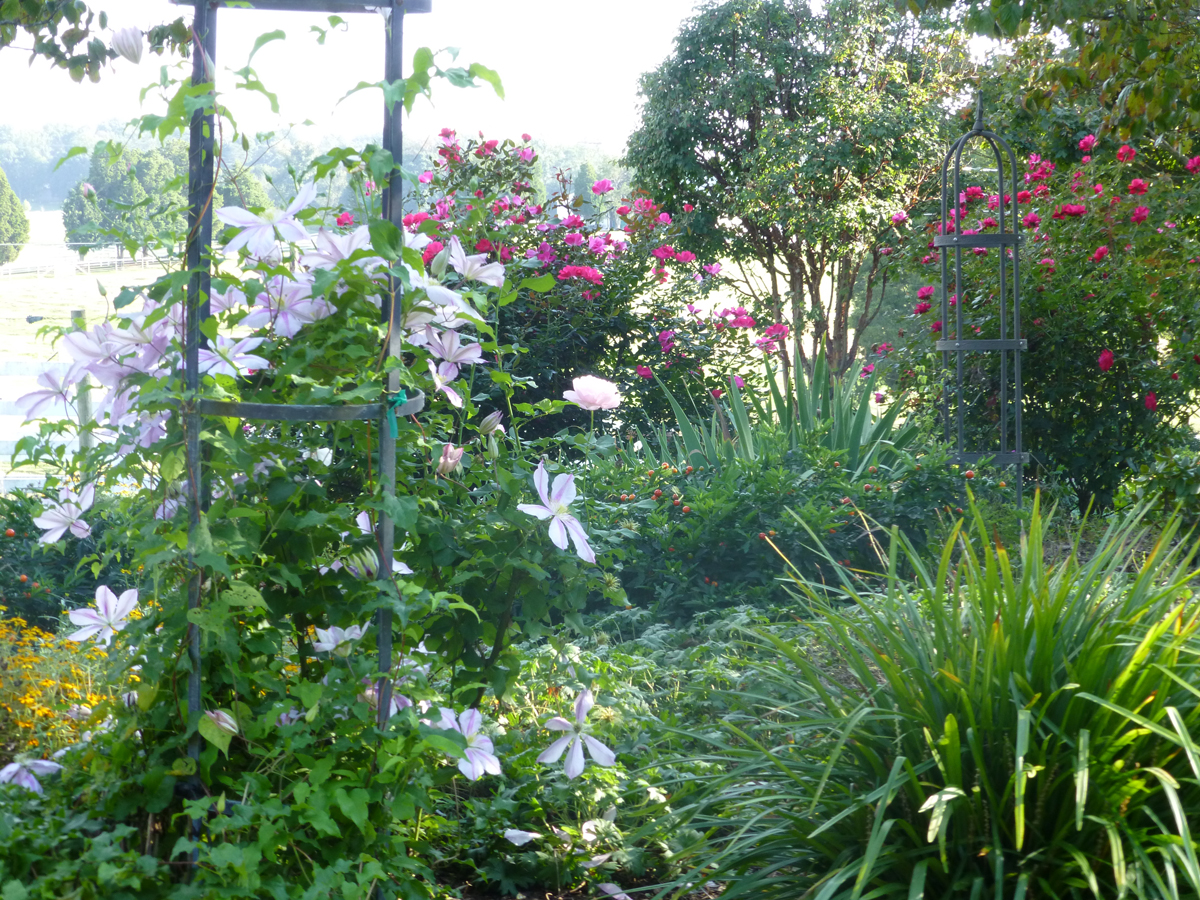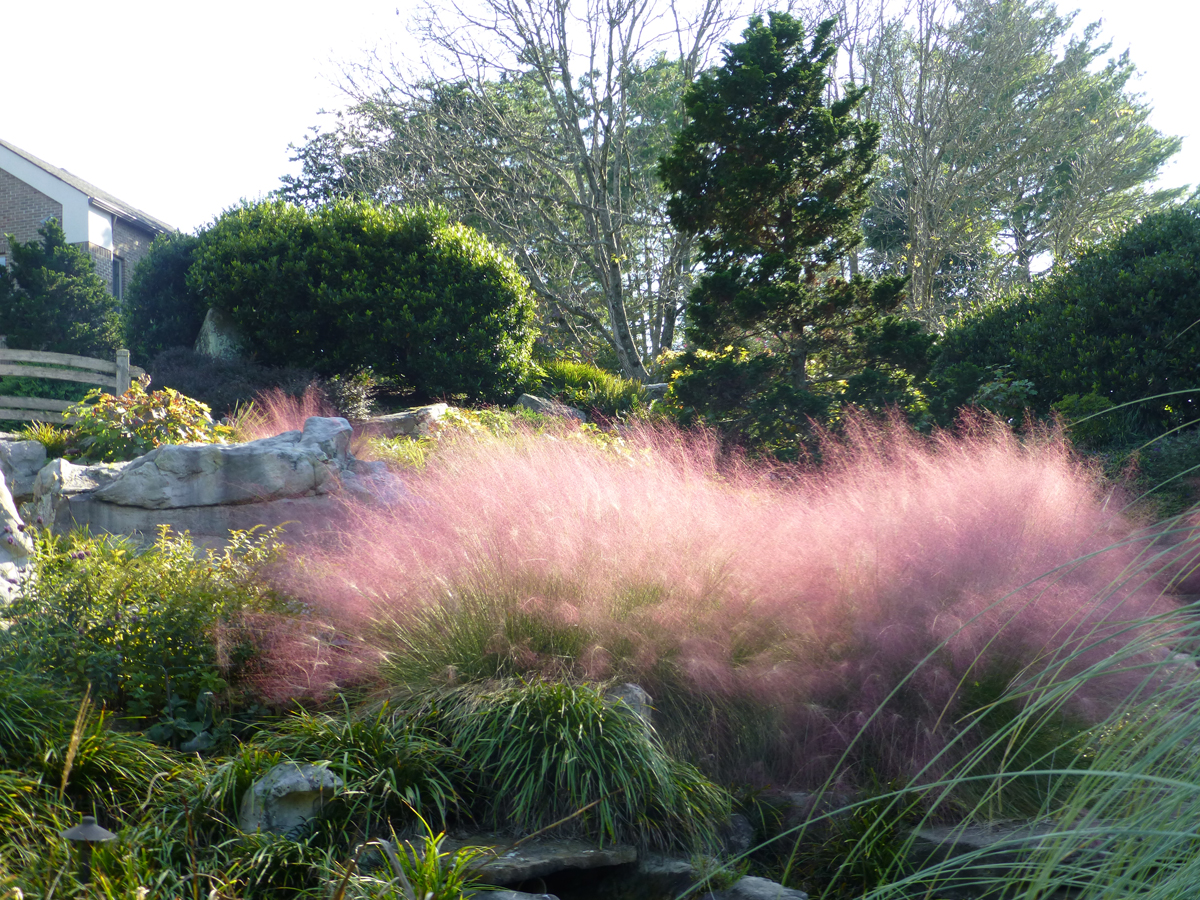 Want us to feature YOUR garden in the Garden Photo of the Day? CLICK HERE!
Want to see every post ever published? CLICK HERE!
Want to search the GPOD by STATE? CLICK HERE!
Check out the GPOD Pinterest page! CLICK HERE!