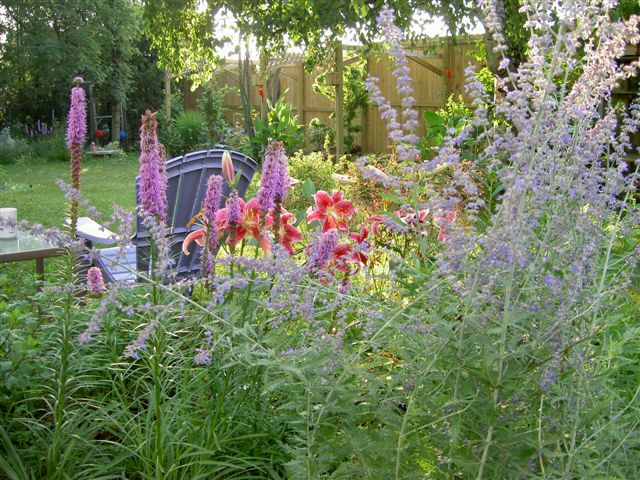 Today's photos are from Mary Bosman in Sturgeon Bay, Wisconsin. Mary says, "For far too long (35 years) we had a nothing back yard. I always felt that gardening was a hobby too expensive for us. But in 2009 developers started building next door, and we had a privacy fence built.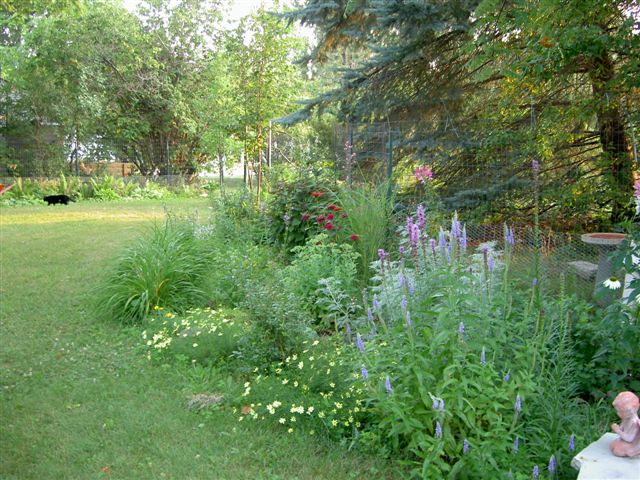 "One day I went to our city dump to drop off some branches and discovered, to my joy, twelve huge ferns lying on the city compost heap. From that time on, I was visiting there frequently–sometimes twice a day. Our yard and our lives became transformed. I have found variegated Solomon's seal, cannas, Campanula 'Pink Octopus', ornamental Oregano, Russian sage, lady's mantle, hostas, black-eyed Susans, and a  pile of healthy sweet woodruff,  to name a few. Now my nose is always in  a gardening book, so I've learned how to spot invasives, and unhealthy plants.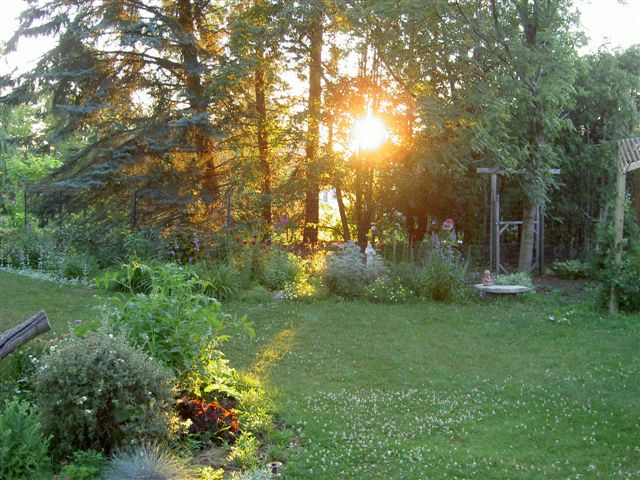 "We live in a cottage that was brought to the city  from the country in 1947 and onto the front of the cottage was built a small grocery store for the migrant workers. So we have two large windows facing the south, and the annuals I bring in for the winter flourish in our living room.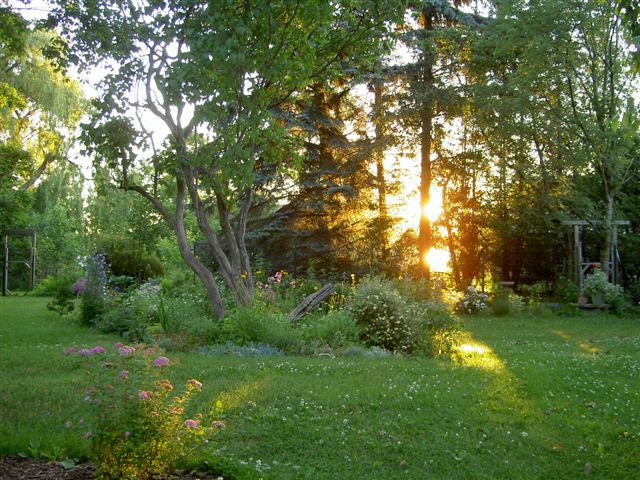 "Right now I have two variegated geraniums, one blue chalk fingers succulent, a hibiscus, 'Moonshine' yarrow, and a lemon scented geranium growing, all that I found in the dump! The yarrow I found too late to plant this fall, so decided to try growing it inside, and it's doing very well. This year I got what I wanted for Christmas: a subscription to Fine Gardening Magazine!"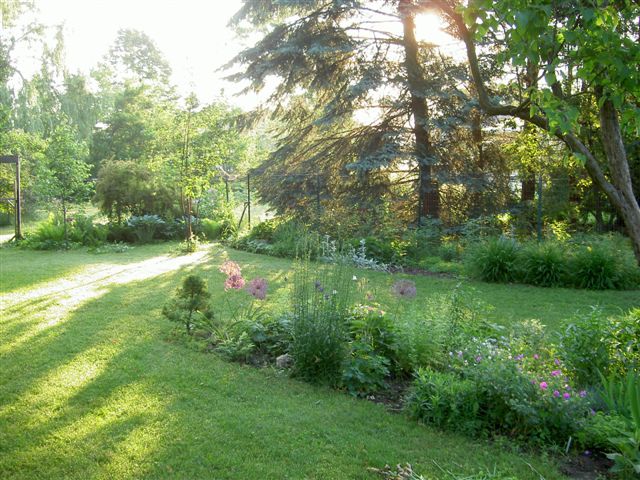 Woohoo!! So glad you're a subsciber now, Mary! Your dump-inspired garden is an inspiration to me. Well done, fellow scavenger!
OK, everyone, pickings are slim. Send me some pics of your garden travels or of your garden last season!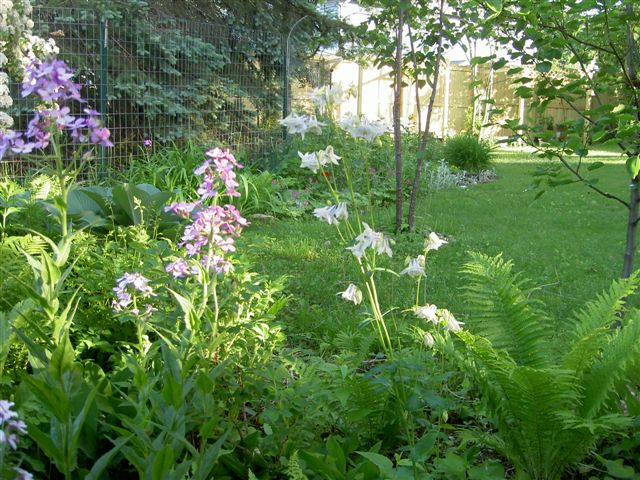 **Hey all–are you signed up to get the GPOD in your inbox each morning? If not, do it now!**
        —–CLICKHERE.—–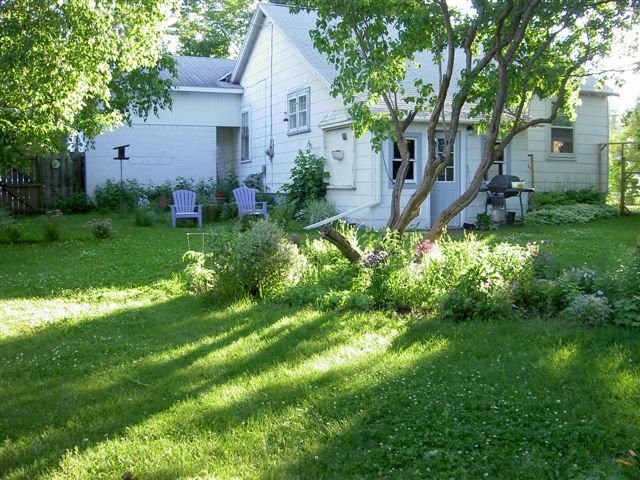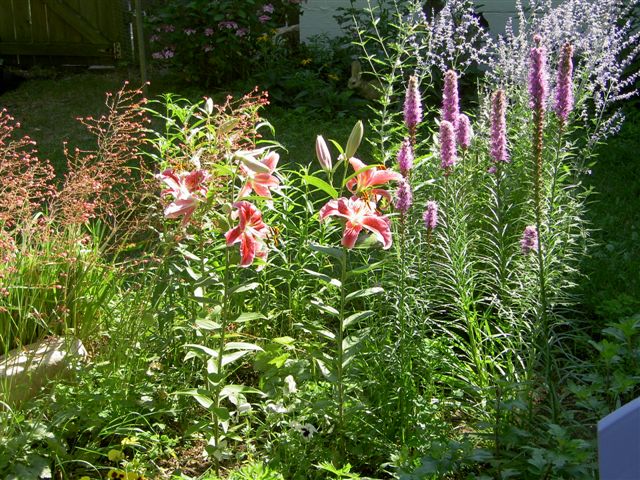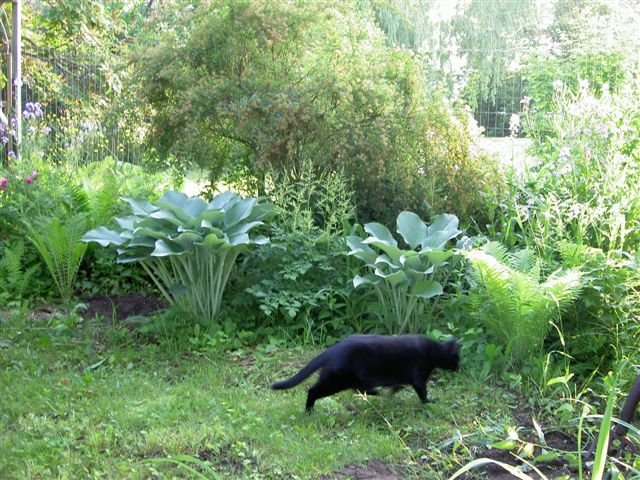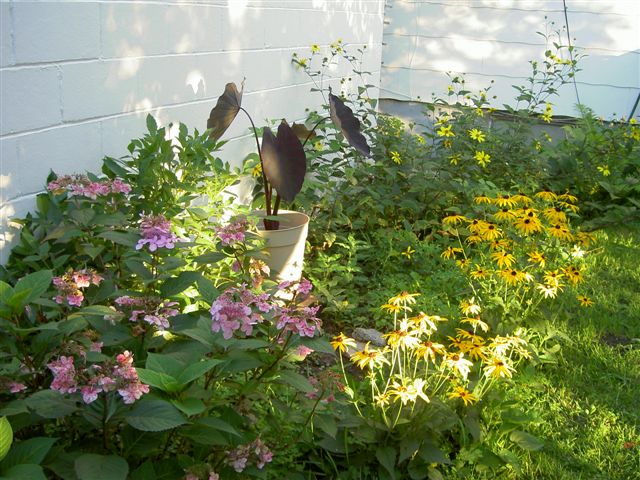 Want us to feature YOUR garden, or a garden you've recently visited, in the Garden Photo of the Day? CLICK HERE!
Want to see every post ever published? CLICK HERE!  Want to search the GPOD by STATE? CLICK HERE!
And last but not least, Check out the GPOD Pinterest page, where you can browse all the post in categories…fun! CLICK HERE!