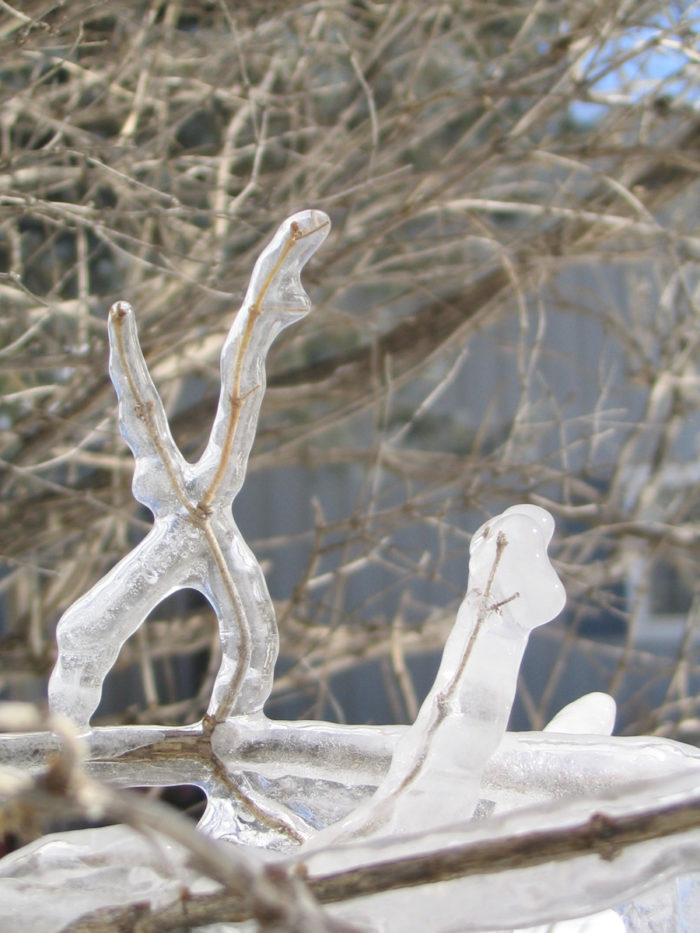 When Mary Yee in Edina, Minnesota, sent me these photos last week, the subject line of her email was "Photos of ice in the garden–yep, it's Minnesota." Minnesota, indeed! I've only been to Minnesota in the summertime (I LOVED IT!), but I've heard that the winters are brutal… At least you have these beautiful sights to tide you over til spring!
Mary says, "We are on the cusp of our coldest days in Minnesota as we await the new year. The most beautiful plants in the garden now are the snow-dusted conifers and the bur oaks, whose thick black branches are beautifully outlined in white. That said, the most ornamental objects in the garden right now are not plants but the natural ice sculptures."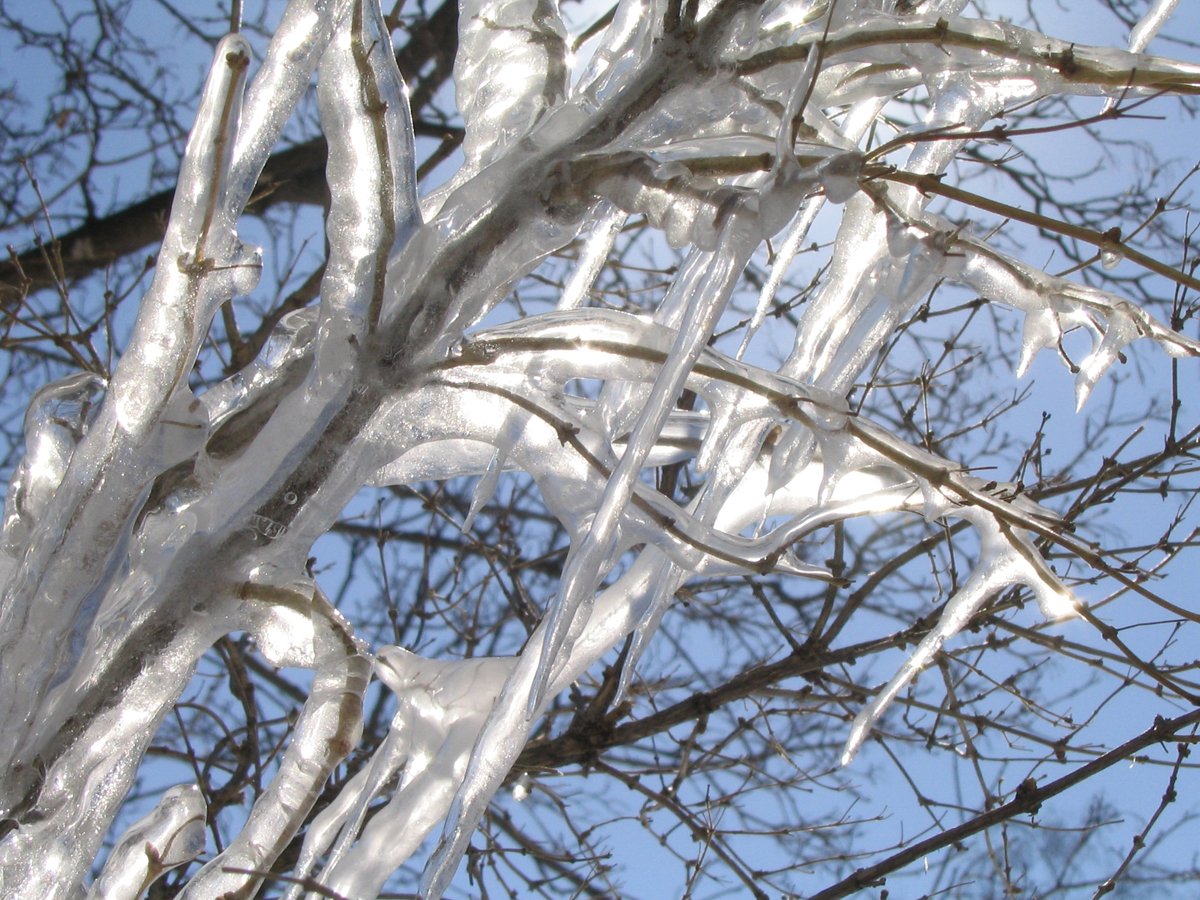 So true, Mary. Thanks for helping us to see the bright side of winter.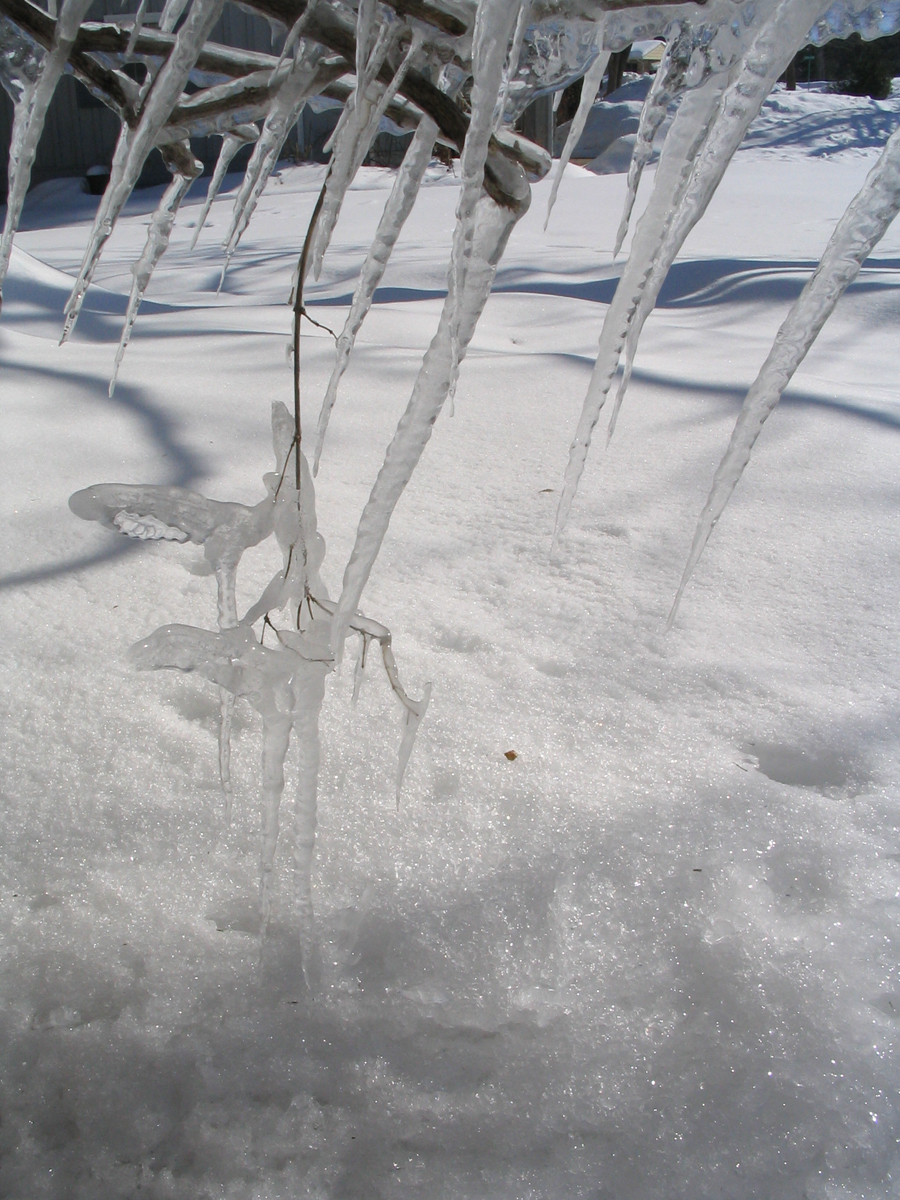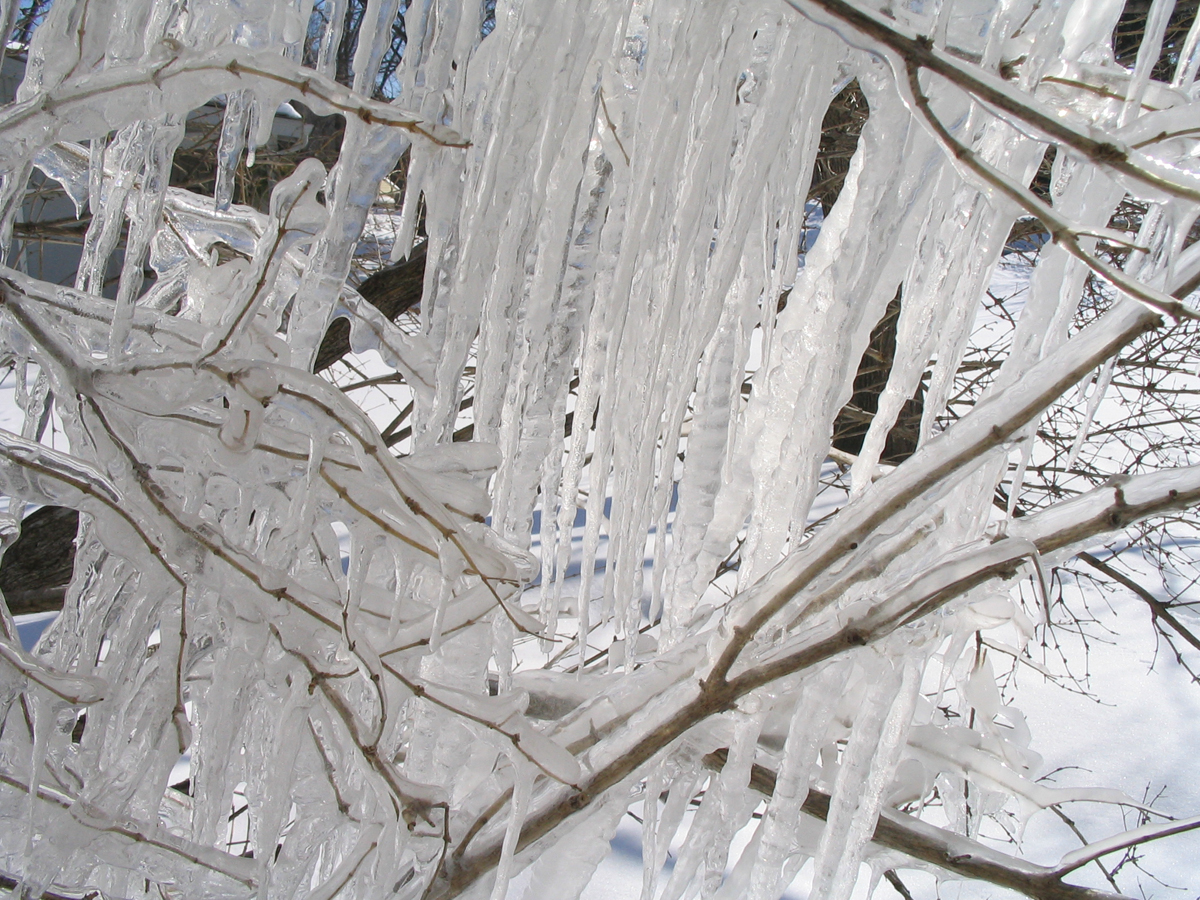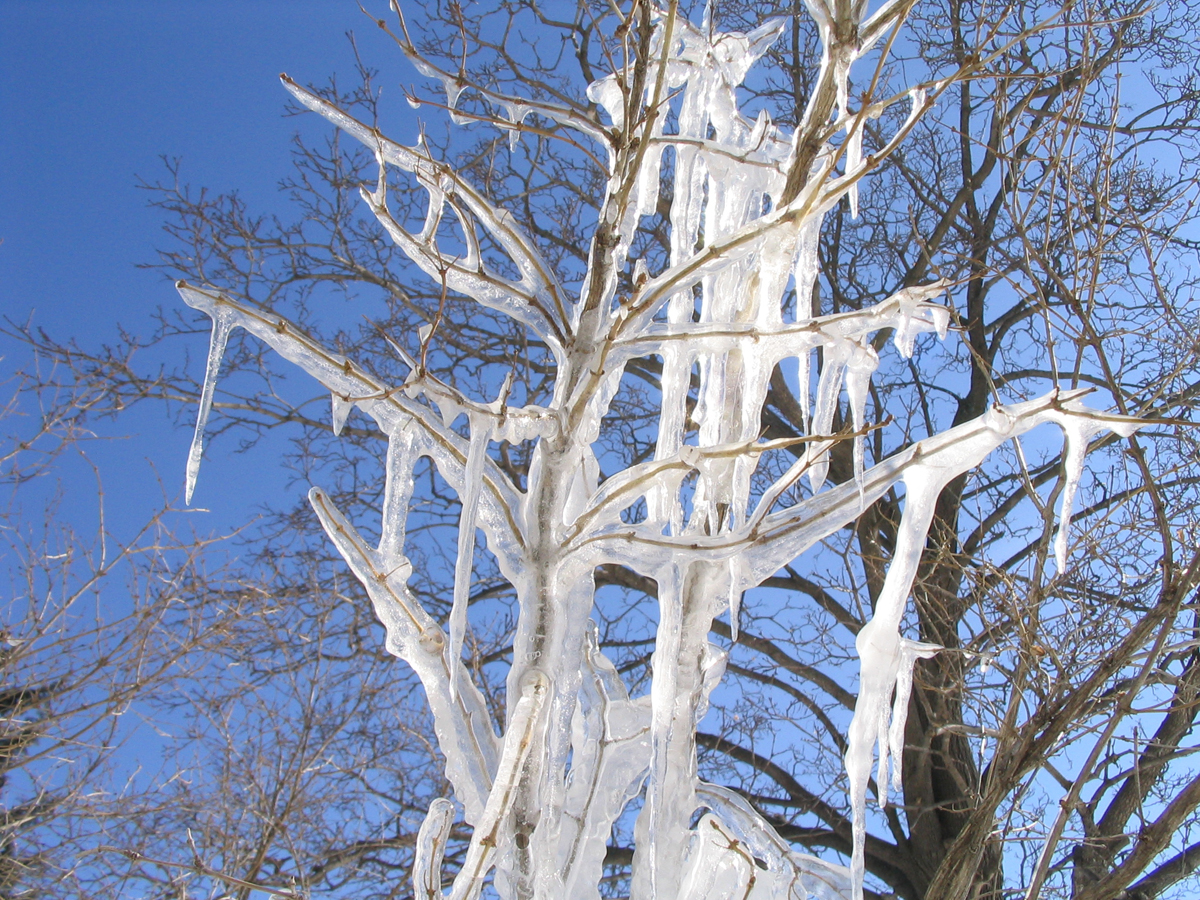 Want us to feature YOUR garden in the Garden Photo of the Day? CLICK HERE!
Want to see every post ever published? CLICK HERE!
Want to search the GPOD by STATE? CLICK HERE!
**Check out the GPOD Pinterest page, where you can browse all the post in categories…fun! CLICK HERE!**