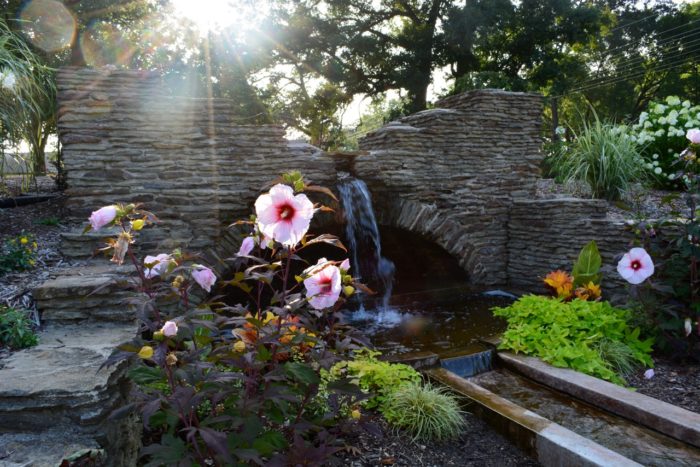 Today's photos are from Karen Cherry in Illinois. She says, "In 2009 I started helping a group restore a public garden in Shelbyville, Illinois. It's called the Sunken Garden because in the early 1900's it was a pond used, during free time by Chautauqua attendants, on warm summer days.
"After a swimming pool was built, the pond was drained and it quickly became a trash dump. In 1932, two local men initiated the garden after researching gardens like Bellingrath in Mobile, AL. Our group the "Friends of the Shelbyville Sunken Garden", along with many volunteers, have worked tirelessly, fundraising, planting, weeding, and watering, toward our restoration goals of a low-maintenance floral display. If you would like more information about the garden please see our website, www.memorialsunkengarden.org."
Wow, Karen, that's so great! It's fascinating to see the progression of the restoration. All of the hard work has definitely paid off. What a treasure for your city! Thanks so much for sharing it with us.
——Winter is the perfect time to take a photographic stroll through the photos you took in your garden this year……and then send some in to me at [email protected]!
Want us to feature YOUR garden in the Garden Photo of the Day? CLICK HERE!
Want to see every post ever published? CLICK HERE!
Want to search the GPOD by STATE? CLICK HERE!
**Check out the GPOD Pinterest page, where you can browse all the post in categories…fun! CLICK HERE!**