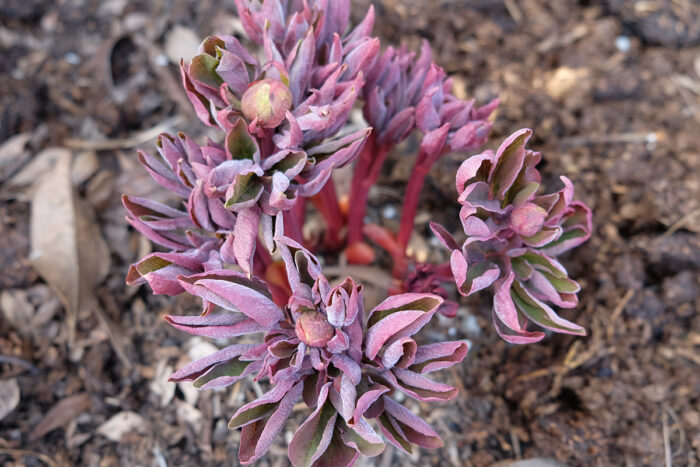 There is nothing quite like viewing the exquisite beauty of a blooming peony (Paeonia spp. and hybrids, Zones 3–9) in the garden. As a nongardener, I would purchase fresh cut flowers at the store and bring them home to scent my space. As a novice gardener, I wished I could grow them. One day at a derelict job site where the house was scheduled to be demolished, I saw the long, thin stems of a peony emerging from a weedy, overgrown bed. As I worked with the architect on the siting of the new house, I watched as the peony grew and even bloomed amid the blackberries (Rubus spp. and cvs., Zones 4–9) and horsetail (Equisetum spp. and cvs., Zones 3–11). That was my aha moment. I could grow peonies in the Pacific Northwest!
Chinese peonies are the most fragrant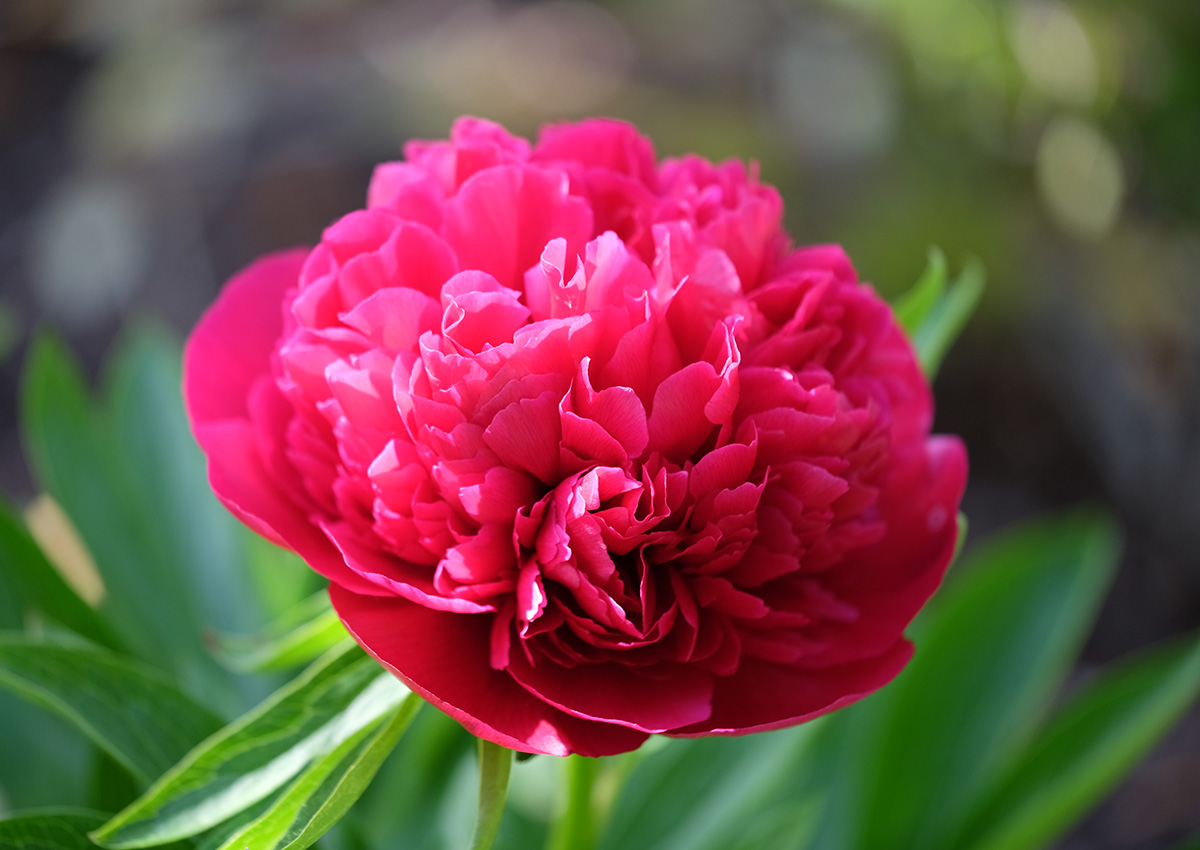 Today, there are several peonies that deliver an outstanding performance in my Pacific Northwest garden. In the vast world of peonies, there are six distinct flower forms: single, Japanese, anemone, semi-double, bomb, and full double. And thanks to hybridization, there are many colors available. The 2- to 3-foot-tall fragrant Chinese or garden peonies (Paeonia lactiflora and cvs., Zones 3–8) for cutting are worthy of plenty of space and are the easiest to grow. The oldest Chinese peony varieties are the most fragrant of all peonies. These are the selections that likely bring back memories of our grandparents' gardens. As herbaceous species, they completely die back in the winter and must have a chilling period to survive. They require full sun to partial shade and perform their best in Zones 5 to 7, but many Zone 8 gardeners have great success with them. Fall leaf color is often an overlooked feature of this species, with possible vibrant orange, pink, and red tones making an appearance.
Woody peonies deliver big, dramatic size and form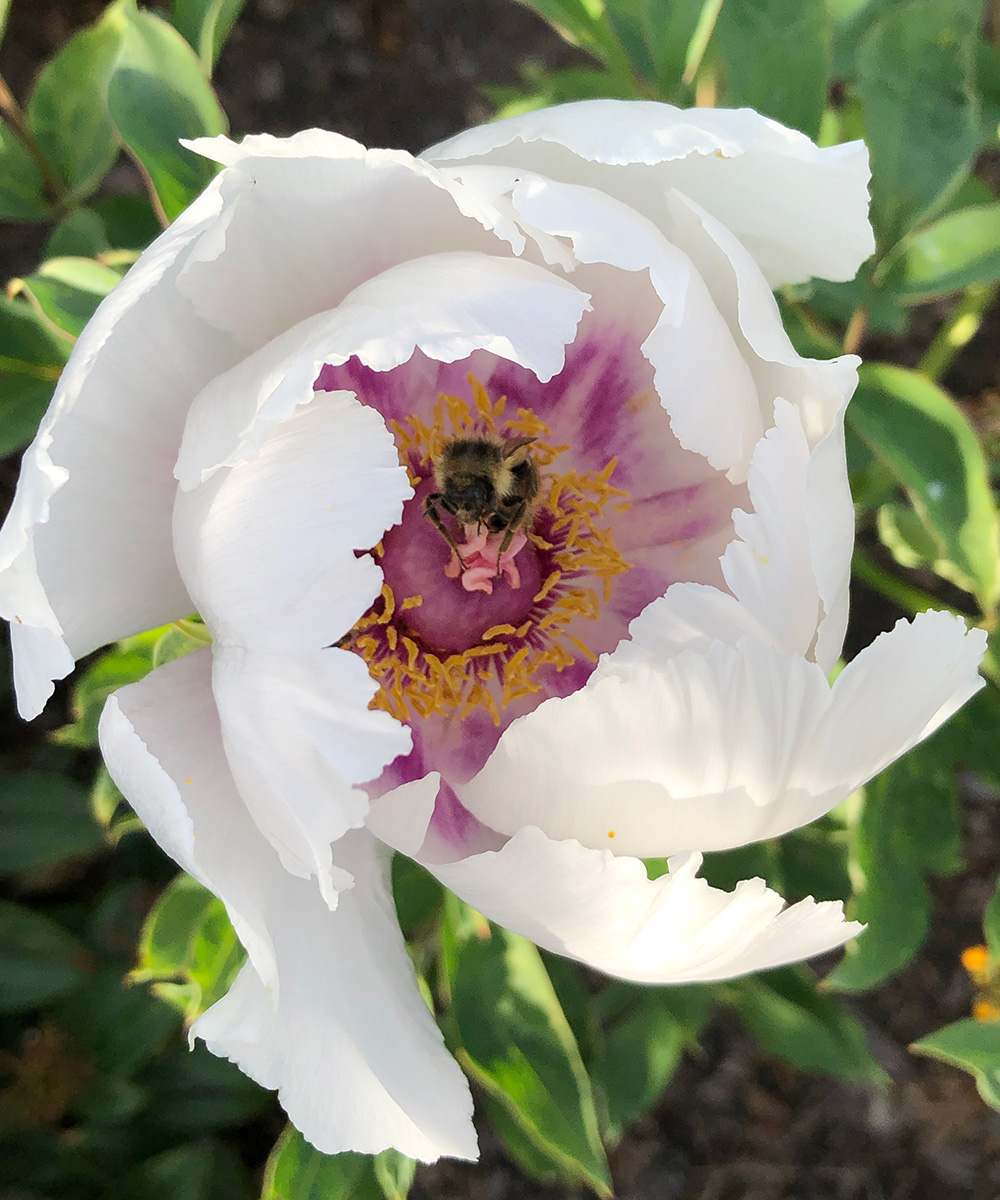 Woody peonies (Paeonia suffruticosa and cvs., Zones 5–8) are some of the most dramatic of the bunch. Often called tree peonies, they come in many shades and colors with good foliage. They are considered shrubs and can live for many years. They have woody stems that do not die back in the winter and can grow to 6 feet tall. Although there are other species and hybrids within the woody peonies category, the species Paeonia suffruticosa is quite widely known and popular. When planting, remove suckers from the rootstock and site your plant in sun to partial shade for beautiful, dramatic results. The vast number of selections offer many different habits, flowers, and hardiness zones but can make a fantastic addition to almost every garden bed.
Itoh hybrid peonies offer a sturdy shrub form with large dramatic flowers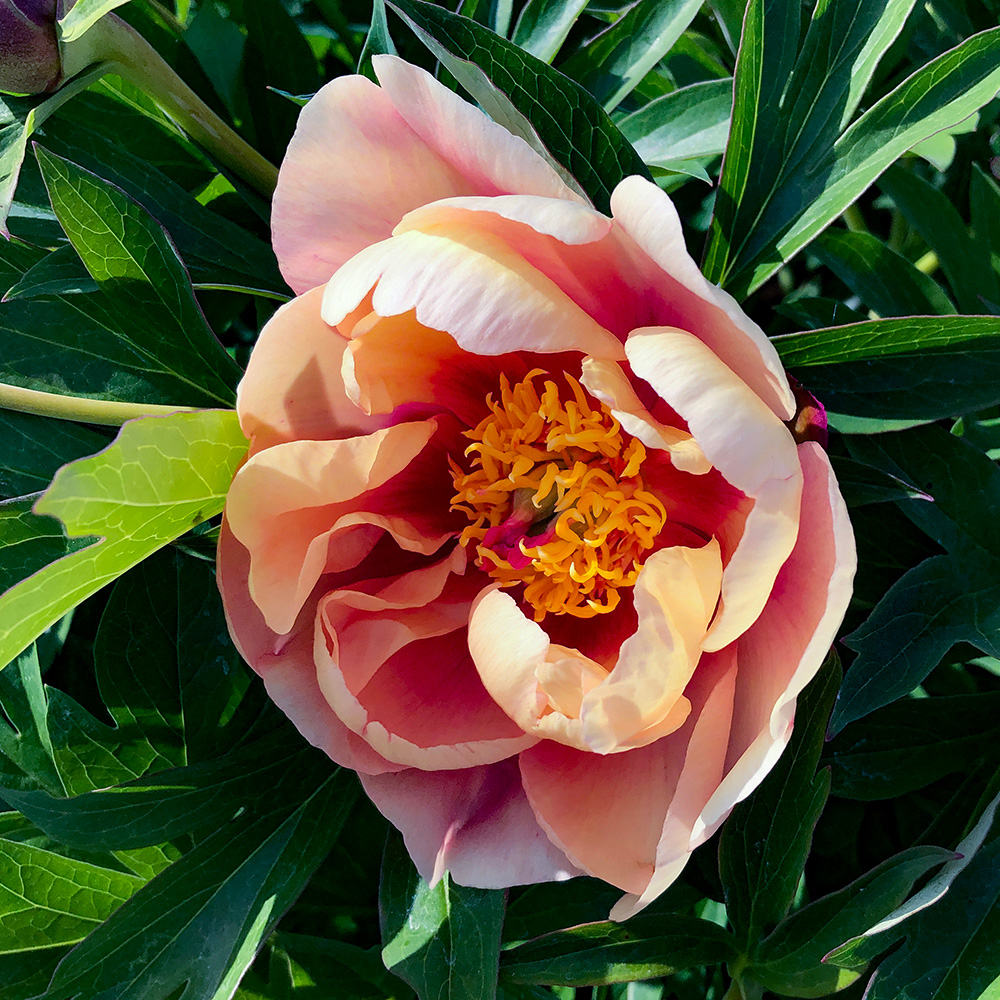 Newer on the scene are the amazing intersectional or Itoh hybrid peonies (Paeonia hybrids, Zones 4–9). These are the result of successful crosses between woody and herbaceous peonies and are absolutely stunning in the garden. They are very shrublike, growing to 3 feet tall, with sturdy stems that strongly hold the large dramatic flowers up for all to see. These selections extend the peony season for much longer. They bloom later and can last more than three weeks in areas that experience cool spring weather like the Pacific Northwest.
Molly the witch is a coveted species that is worth the extra effort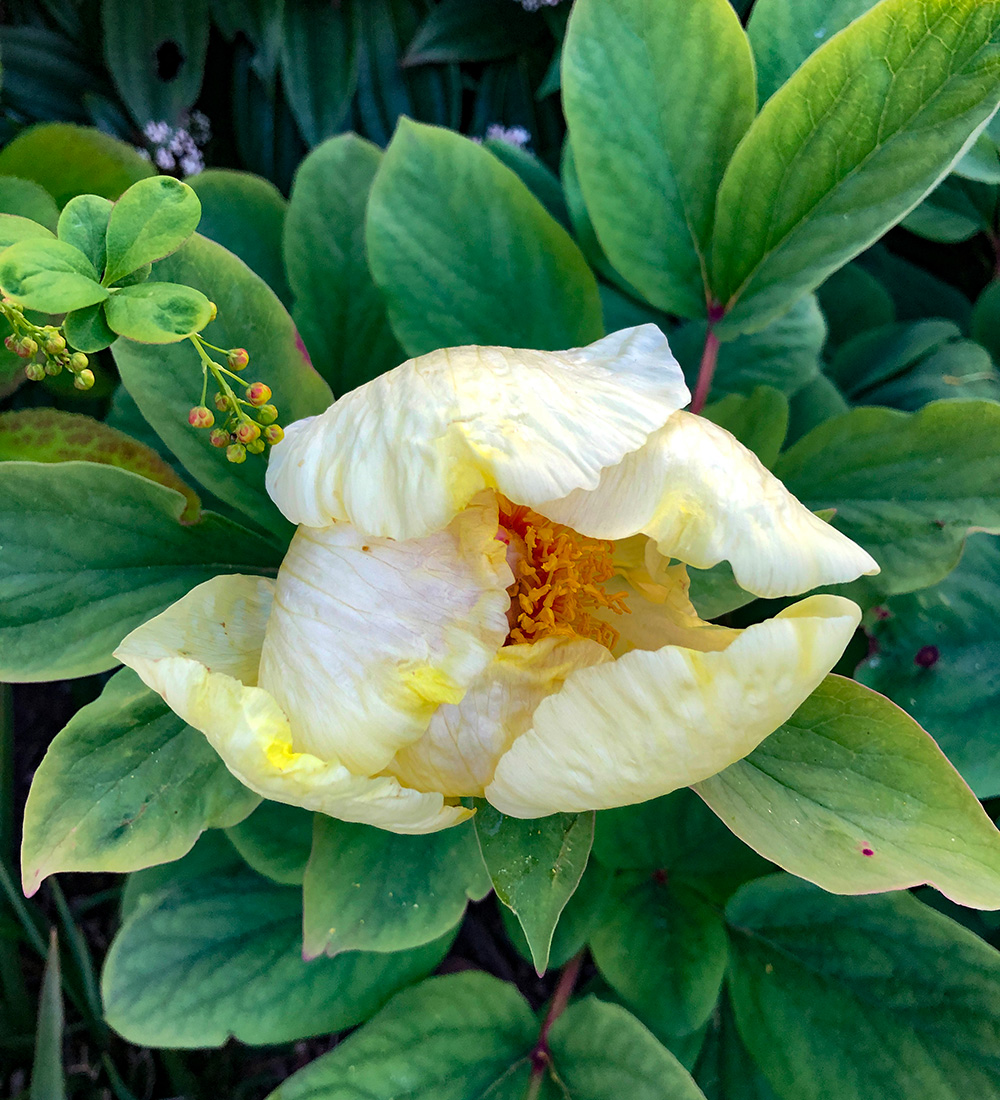 Of course, with my gardening style (which borders on obsessive), I began with only a few peonies and then gradually added more. After an overseas educational opportunity at Harlow Carr Botanical Garden in the United Kingdom, I had one more to add to the list—Molly the witch (Paeonia mlokosewitschii, Zones 5–8). At Harlow Carr, I spotted this lovely peony within a metal barrier. When I asked the head gardener about it, he just shook his head as he told me the stories of people trying to pick the blooms, gather seedpods, and even dig a bit of the tuber. Eventually, a metal barrier was placed around the plant to keep it from being destroyed. Although this species is still considered rare, and I had to plant it three times before I had success, its large, clear yellow flowers and early blooming period make the effort well worth it.
May is the month to see and purchase peonies for your garden. More information is available at americanpeonysociety.org. The Pacific Northwest is the perfect place to grow peonies, as our spring rains yield beautifully lush plants with abundant blooms.
—Susan Calhoun is the owner of Plantswoman Design in Bainbridge Island, Washington.
Photos: Susan Calhoun