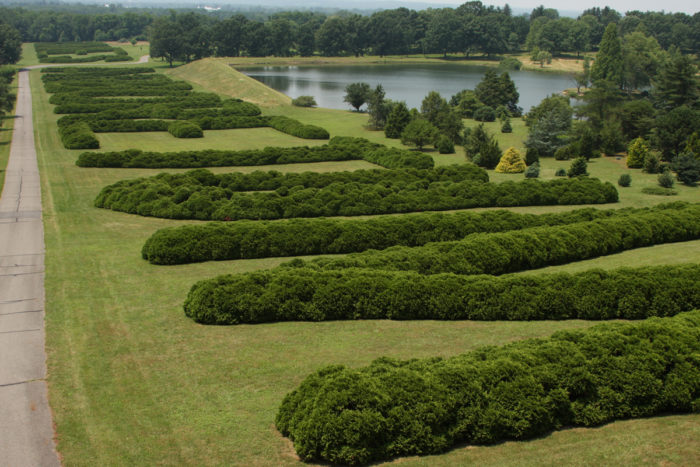 So I was in Columbus, Ohio, last week and someone there said I should really check out the Dawes Arboretum. So I took the trek out there, and it was very nice, but the biggest wow of the day came when I climbed an observation tower to discover this. A more-than-2,000-foot-long letter hedge that spells out DAWES ARBORETUM. It makes a big impact, but for the life of me, I can't decide if I like it or not, which I think is really cool in itself. If an artistic statement doesn't make you think, why make it? So….help me decide. What do you think? If you love it, tell me why. If you hate it, tell me why, but try to be somewhat polite… I'll bring everything back down to human scale tomorrow, I promise. Now, let the debate begin!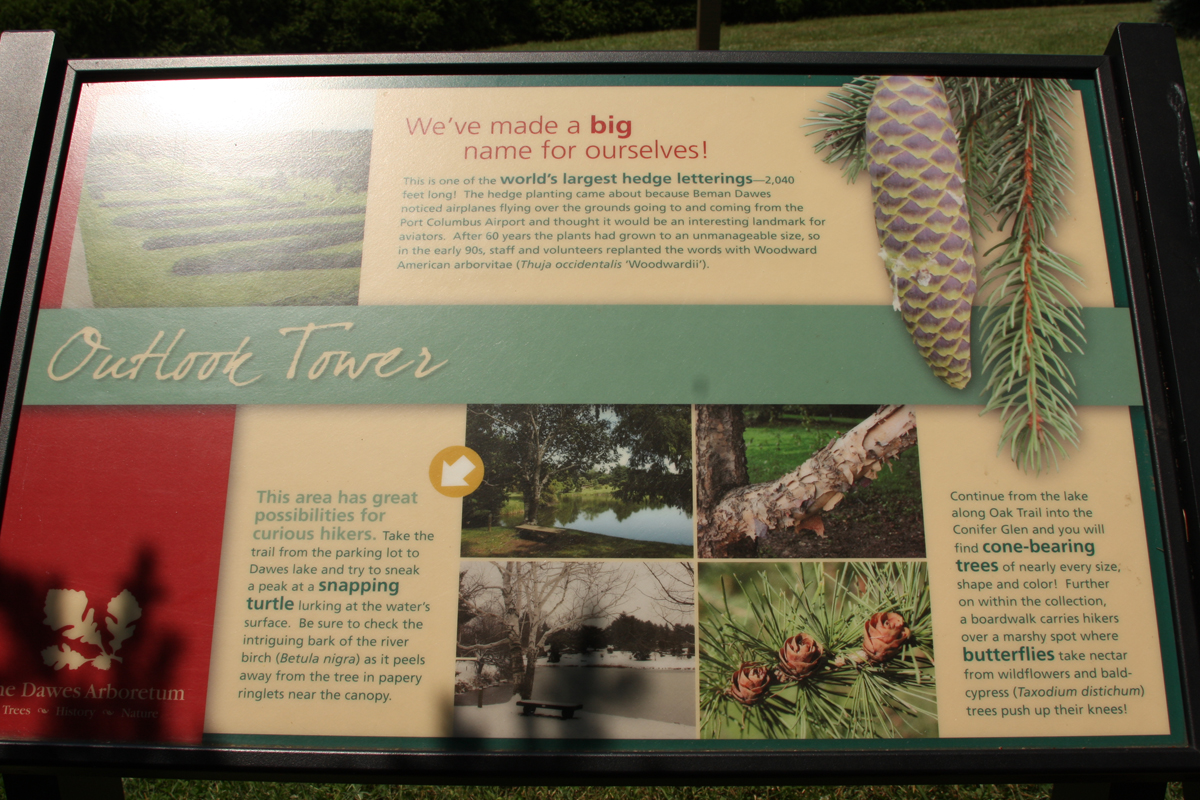 Want us to feature YOUR garden in the Garden Photo of the Day? CLICK HERE!
Want to see every post ever published? CLICK HERE!
Want to search the GPOD by STATE? CLICK HERE!
Check out the GPOD Pinterest page! CLICK HERE!