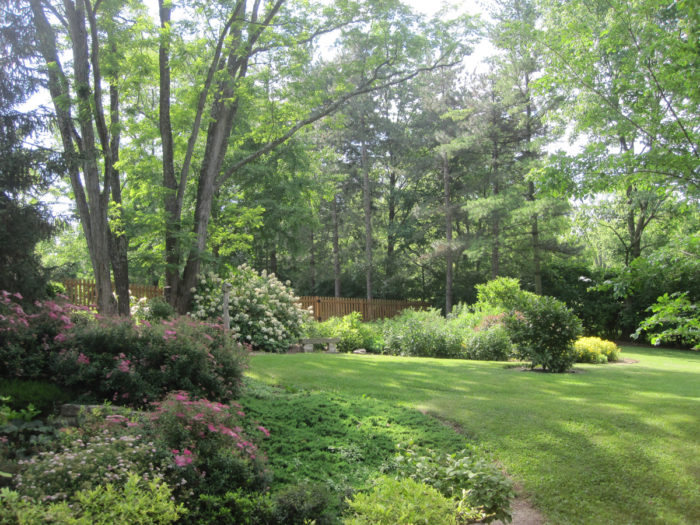 Today's photos are from Janet Getty. She says, "When my family moved to our seven-acre property in Cincinnati, Ohio, in 1984 I was pretty overwhelmed at the prospect of creating a garden.
"My first attempts were pretty feeble, but in September 1990 my mother-in-law started a subscription for me to Fine Gardening (issue #15).  Thus began my obsession with planting garden after garden, stopping only within the limits of how far my hoses can reach. I keep all issues of your wonderful magazine and go through each one during the months of January and February. No matter how many times I have read each one, I still find something new every time I look."
We're blushing over here, Janet! Thanks for the praise, but we can't take much credit for how beautiful your garden is. Your hard work and vision are what gets it done. Thanks for sharing it with us!
Want us to feature YOUR garden, or a garden you've recently visited, in the Garden Photo of the Day? CLICK HERE!
Want to see every post ever published? CLICK HERE! 
Want to search the GPOD by STATE? CLICK HERE!
And last but not least, Check out the GPOD Pinterest page, where you can browse all the post in categories…fun! CLICK HERE!