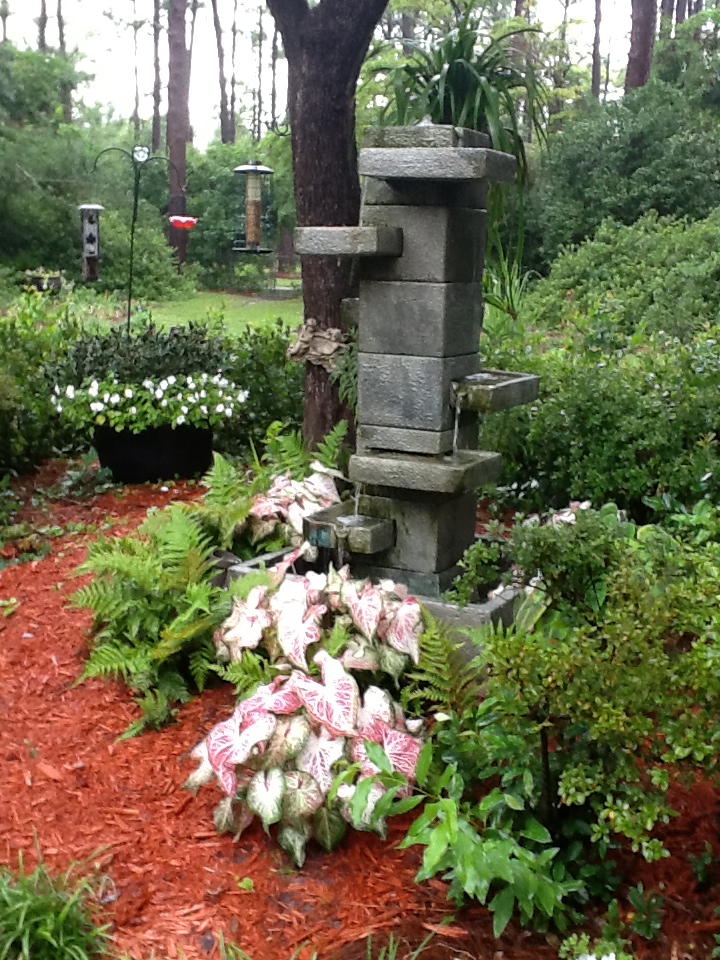 Linda Newber lives in Wilmington, N.C. (Coastal  South) where she has to deal with high heat and humidity. Here's what she says about her garden: "I moved into this house five years ago, but didn't start on the yard till spring 2012. This is my third season digging in the dirt here.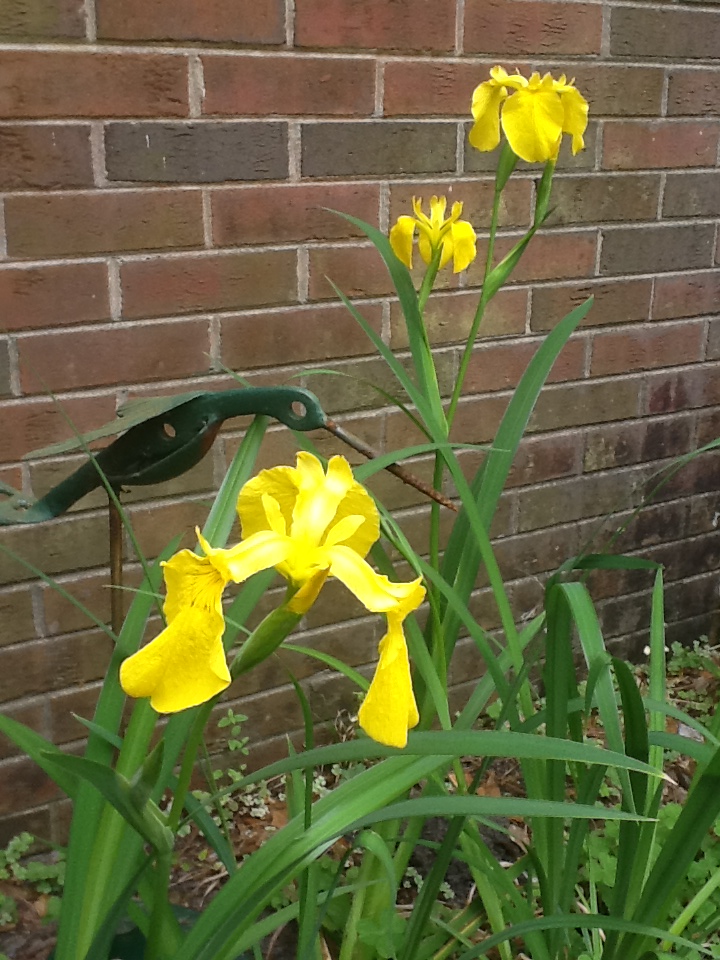 My yard backs up to Hugh McRae Park, and I was blessed with many mature azaleas and camellias and large trees but unfortunately poor sandy soil. I love shade gardening and enjoy walking through the garden early in the morning with my first cup of coffee.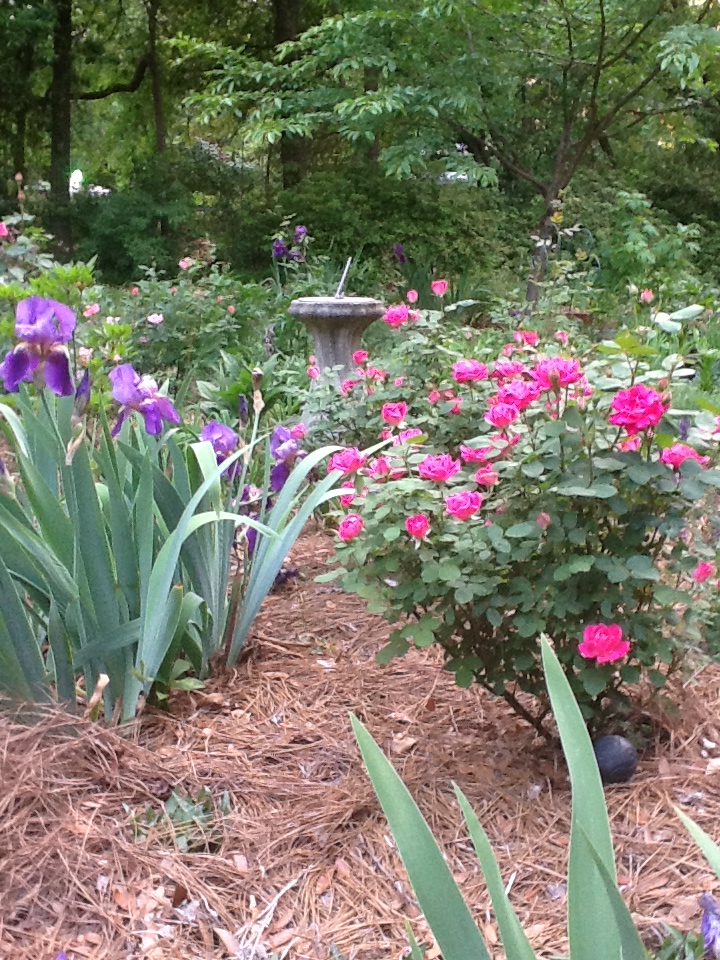 I have two cousins, James Batson and Belinda Hudson, who have started helping me this year. I turned the carport into an outdoor living area last year and also added an arbor. Vines are just beginning to climb the arbor. Wish it was farther along and could send a pic . . . oh well. My garden will always be a work in progress as I have several more areas to develop."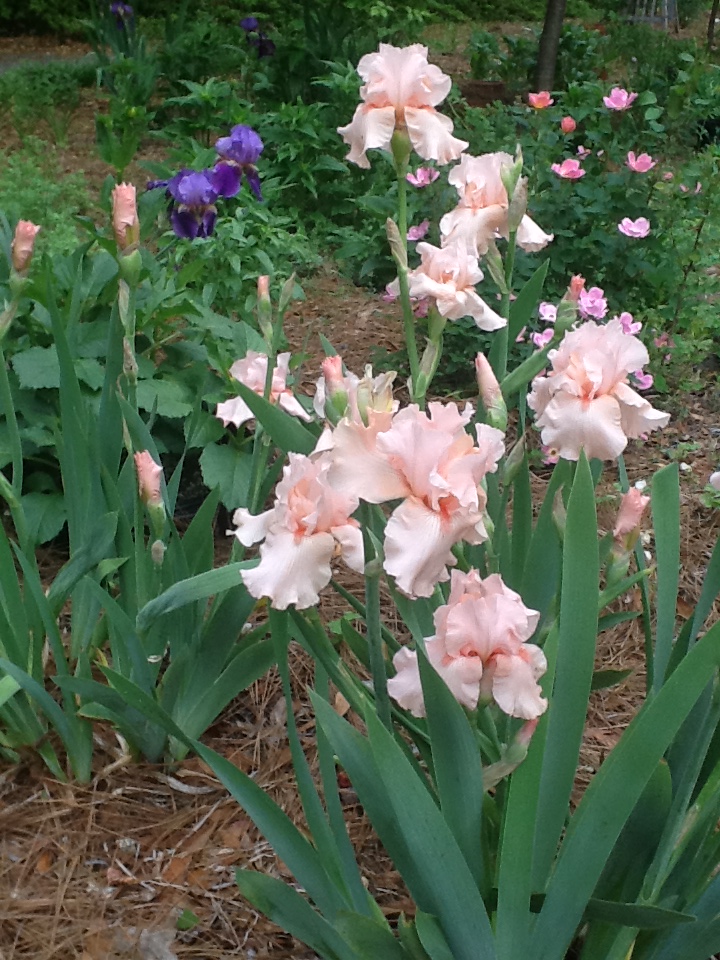 You've done a lot in two years, Linda! I love your garden, and your thrifty finds!