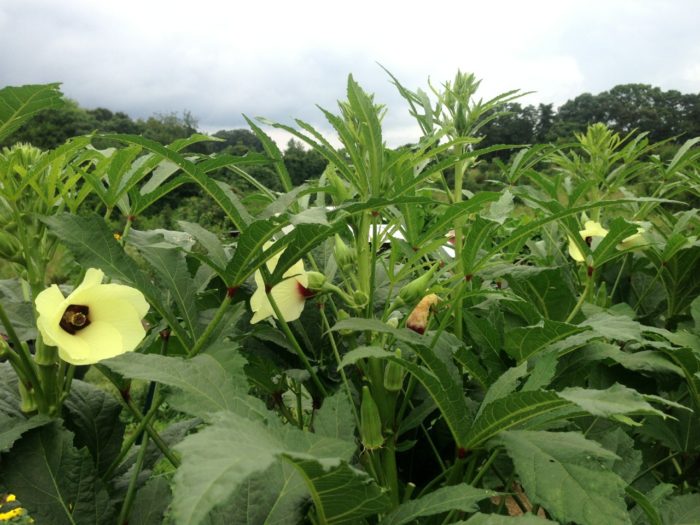 Today's photos are from Ellen Kirby in North Carolina. We toured her garden back in 2012 (refresh your memory HERE.)
Today she says, "Here is a collection of photos from our Food Bank Garden in Winston-Salem. We plant flowers throughout the field to attract pollinators and to beautify the garden.
Last year we had about 300 volunteers, including the most active ones who helped an average of two hours a week. We harvested over 5000 lbs. in 2013 and 10,000 in 2012. Weather does make a difference.
I think this is a good example of how to grow vegetables and melons and how to make a difference for hungry people. Our area has one of the highest percentages of child hunger in the USA. Our garden has been growing since 1998 and was one of the first gardens for a food bank in the country. Everything we produce goes to Second Harvest Food Bank which then distributes to 8 counties in northwestern North Carolina."
Thanks so much for the follow-up, Ellen! I so admire you for this entire endeavour. It's fruitful AND beautiful!
Want to share your garden? Email me at [email protected] Thanks! –Michelle