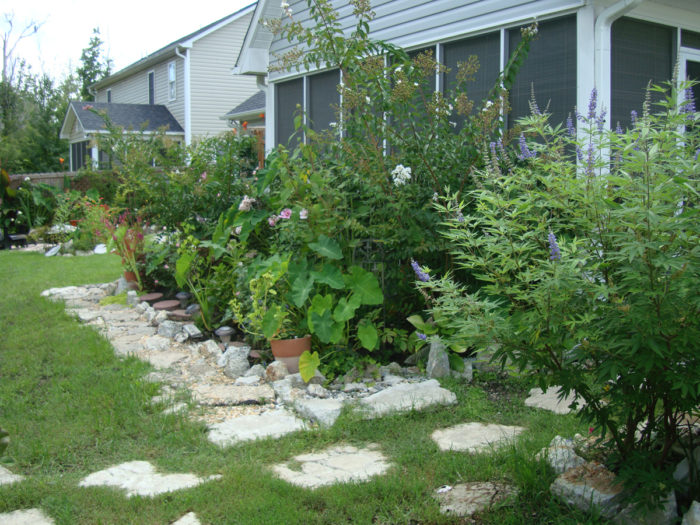 Today's photos are from Lovay Singleton in New Bern, North Carolina. She says, "New Bern is a wonderful city and sister city to Bern, Switzerland. I moved here with my husband and dogs 5 years ago and we purchased our home 4 years ago. It is a wonderful historical town on the "Crystal Coast".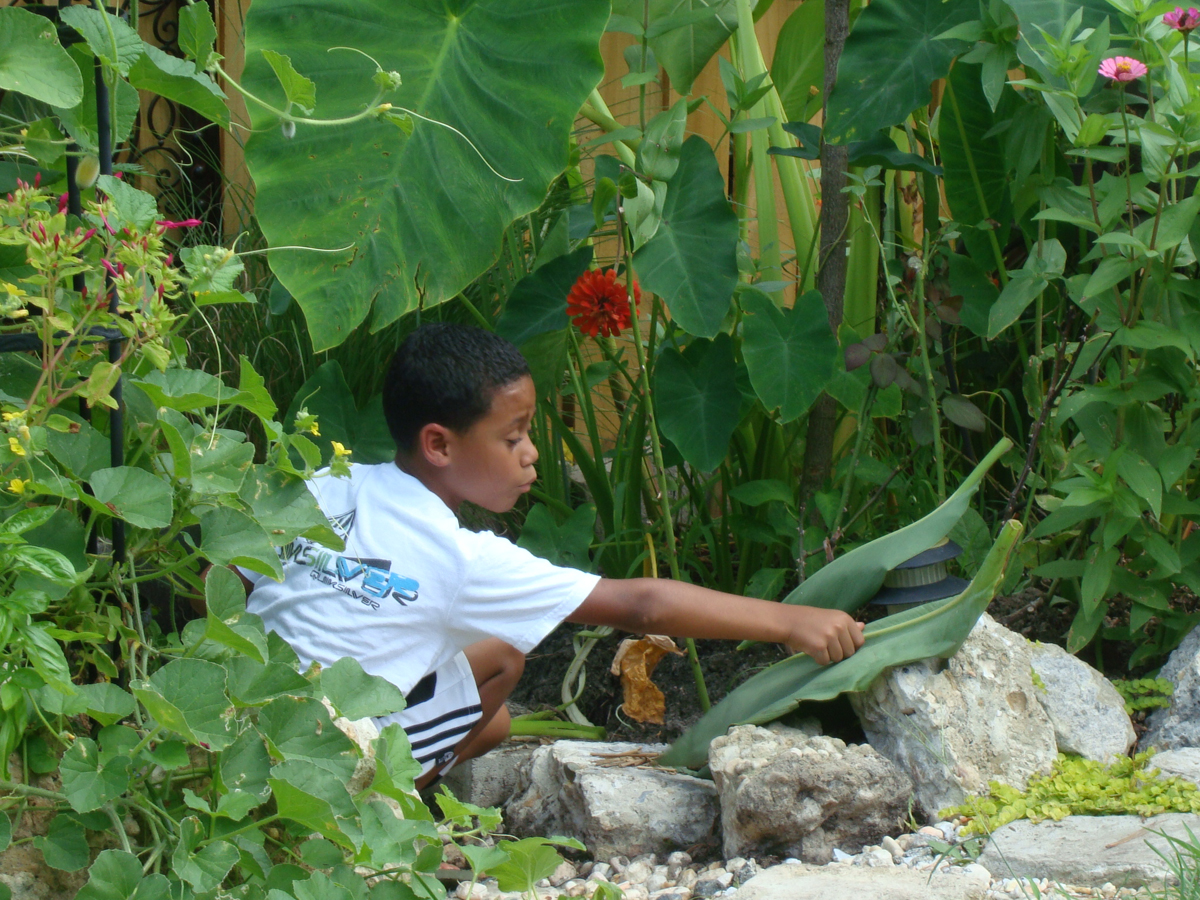 "When we moved here we were told that the homes were located on a previous dairy site. As a avid gardener I was totally excited. What I did not find out until later was that all of the rich loamy soil had been scraped off, sold, and replaced with sand and clay. That would be great if you were making pottery, not so great for plants.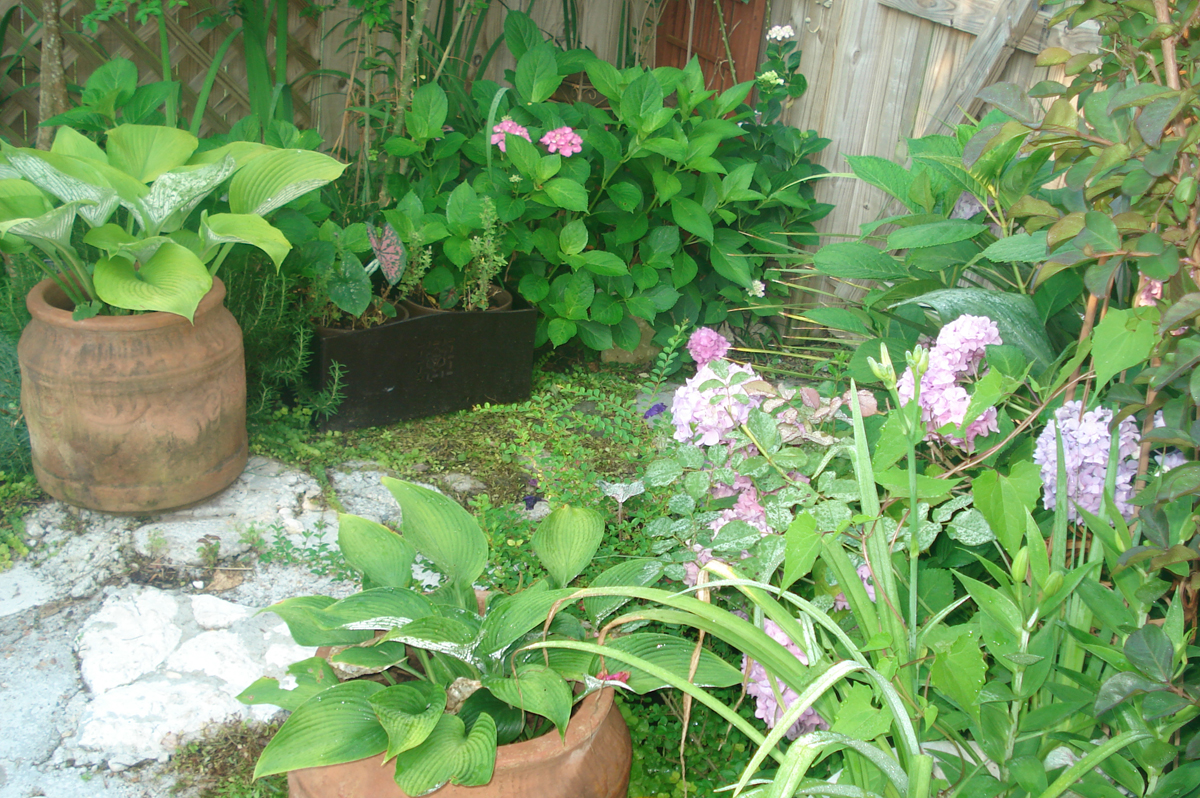 "After the first year of complete gardening failure, I did some research and began to incorporate as much organic matter as the garden could hold. If I purchased a plant I purchased a bag of compost or mulch. It is working. I thought I would share a couple of family shots along with a before and after."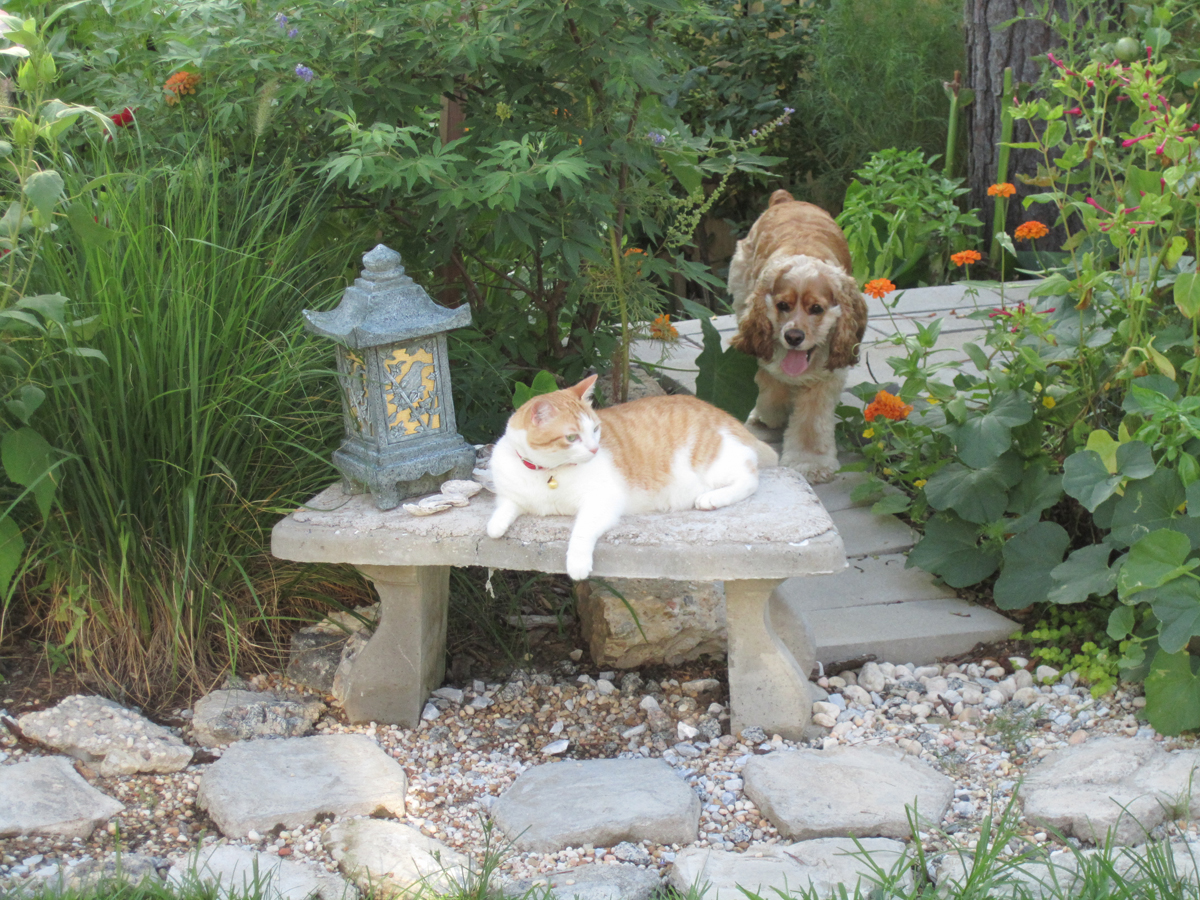 Wow, Lovay, it's looking downright tropical! Obviously the family (2-legged and 4-legged) are loving your garden. Thanks for sharing!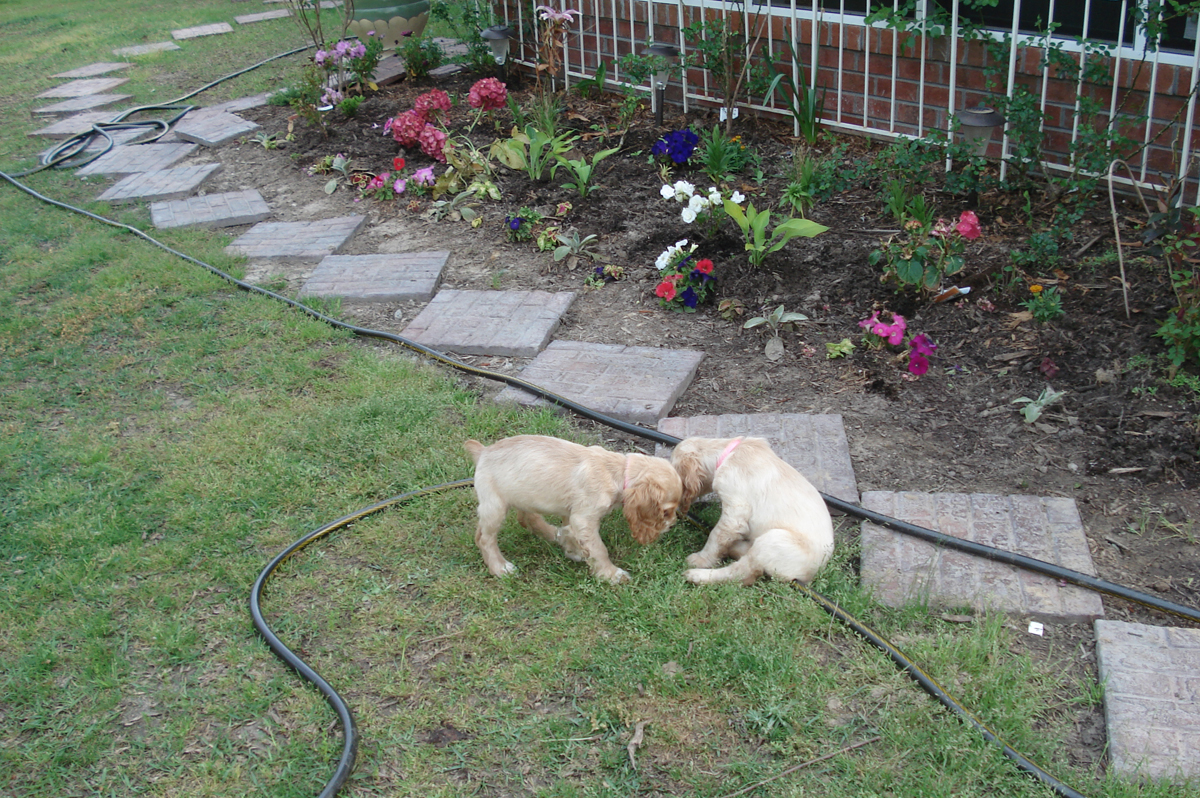 Want us to feature YOUR garden in the Garden Photo of the Day? CLICK HERE!
Want to see every post ever published? CLICK HERE!
Want to search the GPOD by STATE? CLICK HERE!
Check out the GPOD Pinterest page! CLICK HERE!