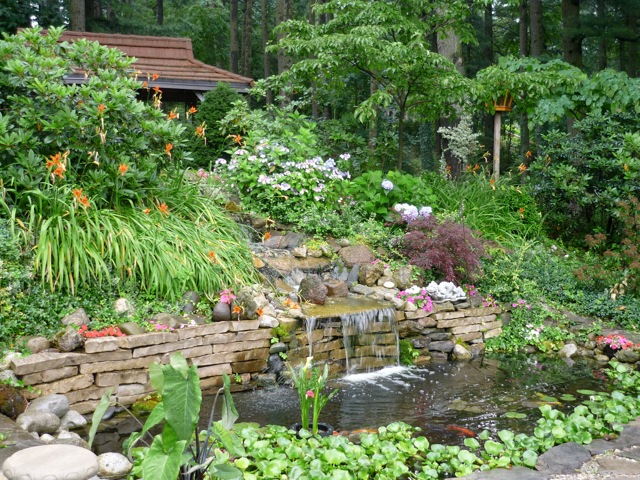 We featured Linda and Terry Walsh's garden in Simcoe, Ontario, back on March 5th (refresh your memory HERE.) Today we're revisiting their garden to see one of Linda's biggest projects–her pond, and a few other views of the garden.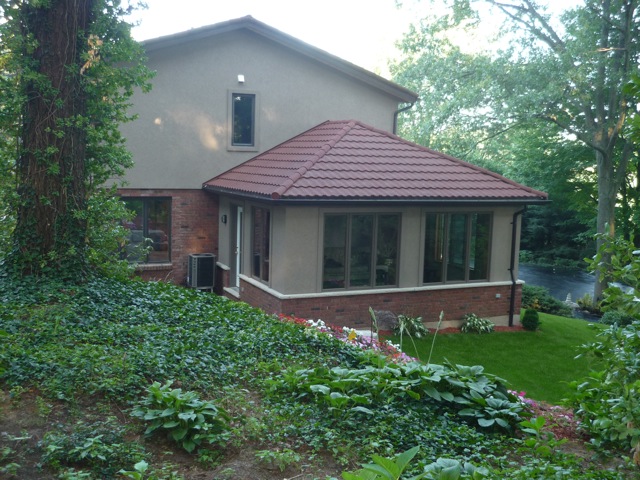 Linda says, "This is the last pond I will ever dig, what a chore. Digging the hole and carting the dirt away was one thing but hauling the rocks in almost killed us! We situated the "last" pond right outside the kitchen window so we can see the fish jump. The peacock house is in the background.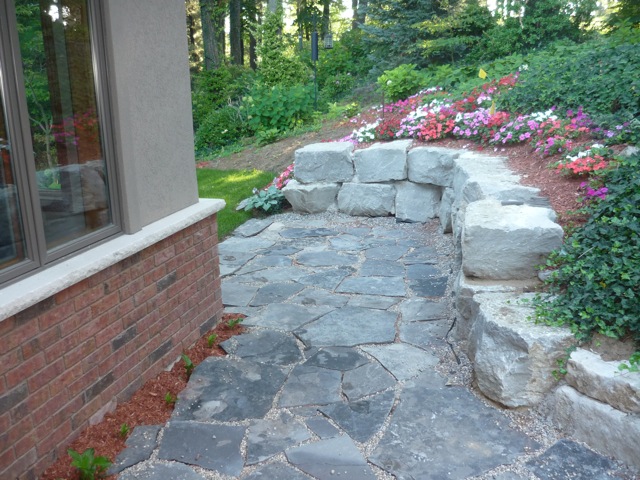 "Two years ago we got some more energy and put on an addition with a patio. I think it was the hottest day of the year when we moved all of the flagstone! When I'm not hauling rock I like to make and sell concrete leaves!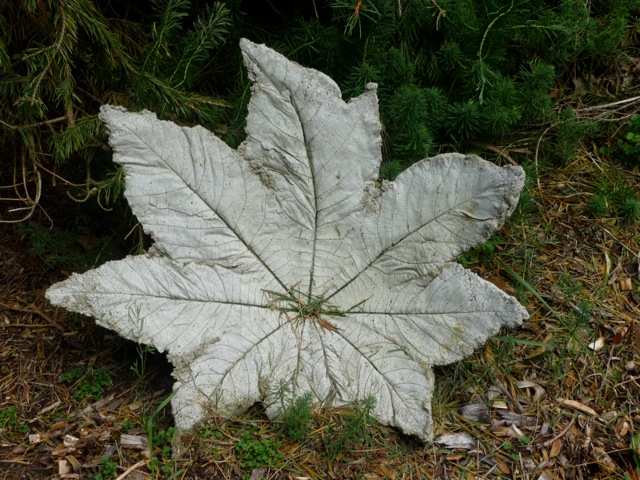 "I have included a view up the driveway. We sit about 600 feet from the road; the driveway is framed by dogwoods and blue spruce. We can't believe we put all 22 of those blue spruce in on one day…… but that was 20 years ago and we were much younger."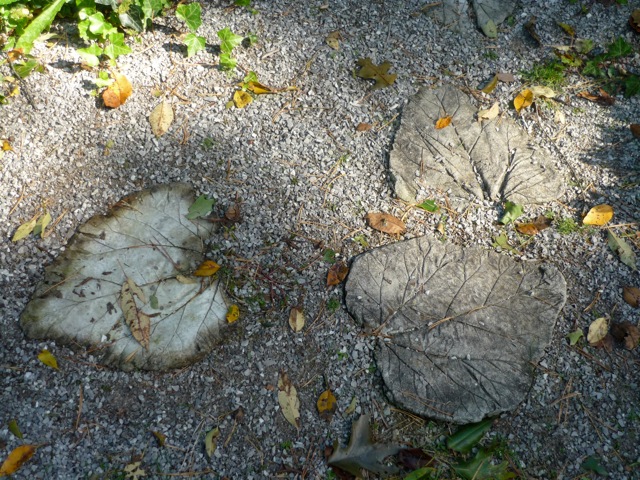 You guys are a never-ending fountain of energy, Linda! I am in AWE, and I LOVE your last pond. Going to take a nap now….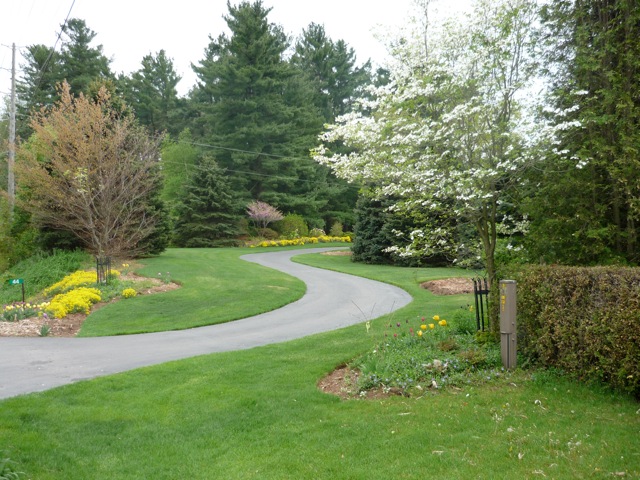 Want us to feature YOUR garden in the Garden Photo of the Day? CLICK HERE!
Want to see every post ever published? CLICK HERE!
Want to search the GPOD by STATE? CLICK HERE!
**Check out the GPOD Pinterest page, where you can browse all the post in categories…fun! CLICK HERE!**