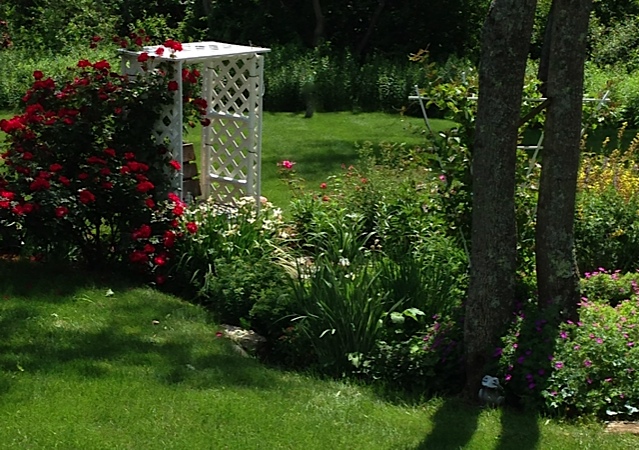 Looks like Lil went crazy with Lily bulbs, and they are lovely! And a little shout out to her helpful husband.
"Hi, this is Lil from Bedford, MA. This is my "learn as you go garden" which you highlighted last season. I put in lots of Asiatic Lily bulbs this past fall. Broke my wrist in October, so my ever patient husband planted a lot of them for me. I am very pleased that I was able to discourage that little red but that looks like a Lady Bug. I found alternating product worked well. As for the deer who love the Lily buds, I use a product that is not harmful to the environment and so far its worked. Keeping color in the garden till fall is my goal. My fall back is my shrub roses, they'll still be blooming when I'm dividing and transplanting. Just when I think it's perfect, I (in my eyes) I discover something else I want to plant. So much work, so rewarding. My friends and neighbors come for "garden tours" and of course I just love that!"
Keep sending in photos (and stories)! Whether you've never shared before or you've been featured multiple times, we want to see your garden! Email a few photos and the story behind your garden to [email protected].
Do you receive the GPOD by email yet? Sign up here!