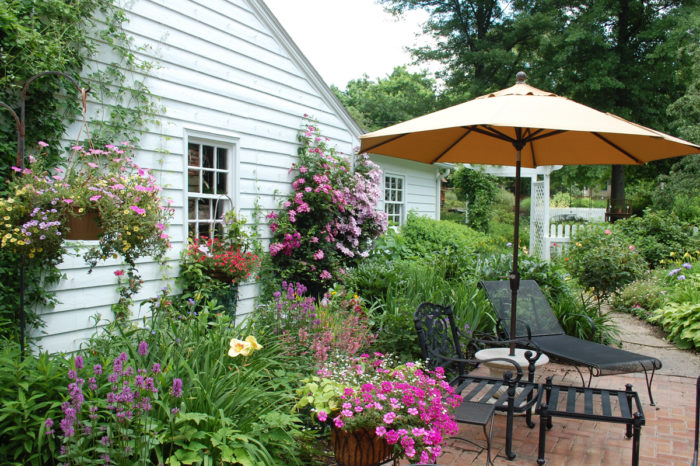 Wow, yesterday was a rollercoaster ride! I promised to bring it back down to human scale today, and I think today's garden does the trick. We visited Katie Kagler's garden in Hudson, Ohio, back in March (refresh your memory HERE), and we all fell in love with her cottagey- style plantings and patio. Today she's back to show us what's going on this year.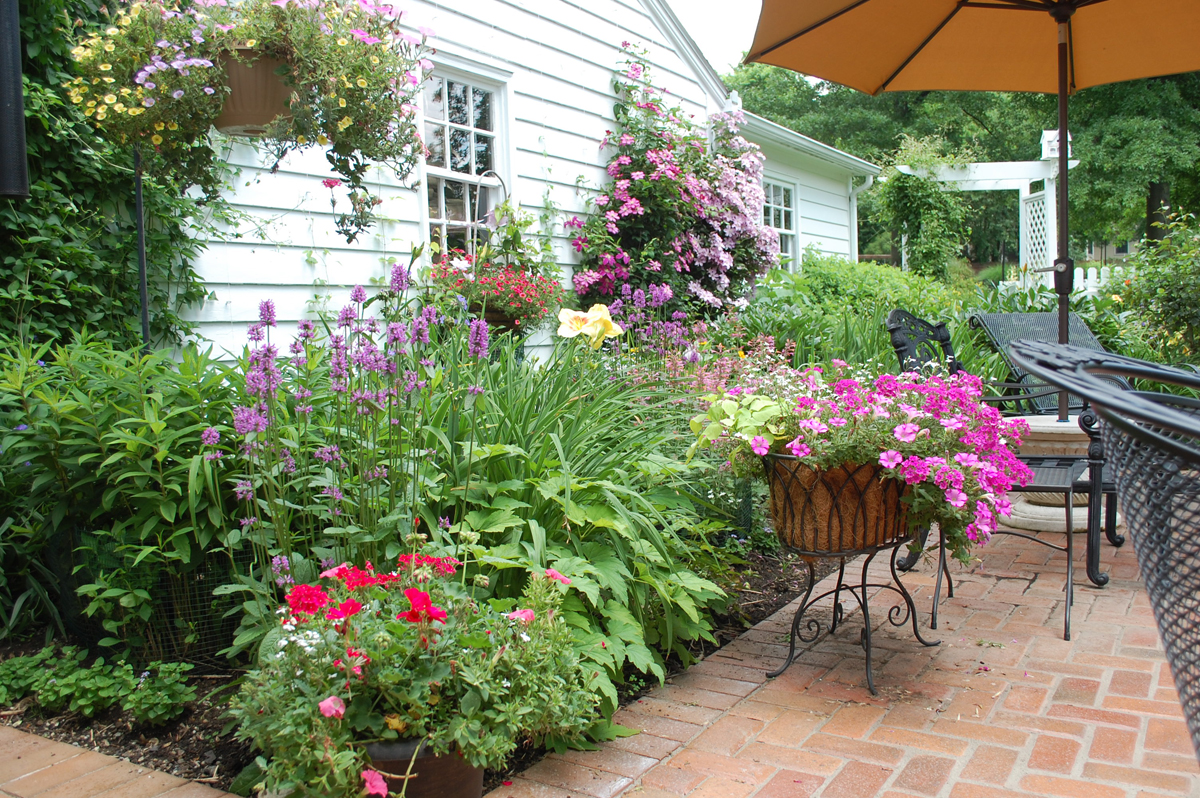 Katie says, "So far this summer it has been all about rabbit control! The rabbits have eaten so many of my plants that it is just shocking. In some of the pictures you can see cages around the base of the plants. They have eaten five trollius plants to the ground, two clematis, three baptisa, turtlehead, liatrus, all my delphinium, phlox, bachelor buttons, four roses, etc. You name it!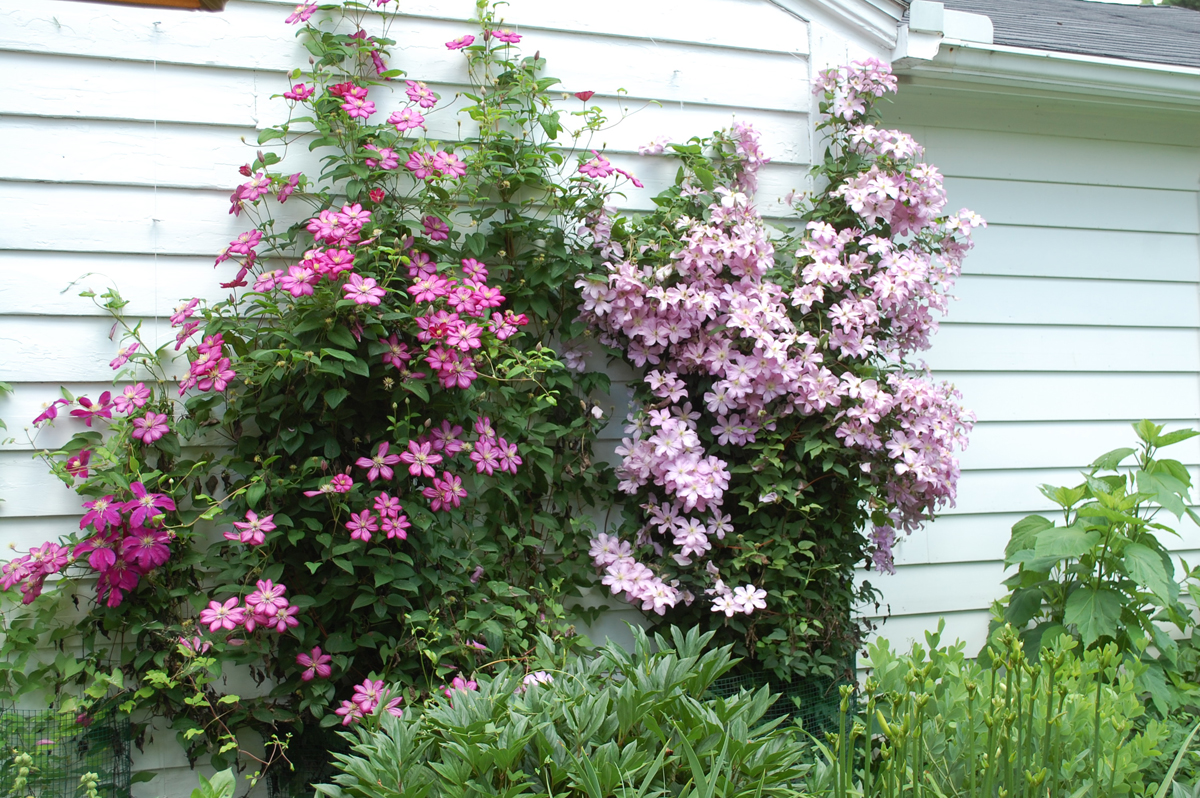 "They started in on the two huge clematis on the garage wall and I caught that just in the nick of time and caged the bottom of them. They seem to feel that the store-bought rabbit spray and the homemade rabbit spray (cayenne and soap) are merely salad dressing. They ate my entire clematis plant on the arbor that was just about to bloom. It's coming back and I caged it, so there is hope! Plants are starting to come back, so we'll see what happens from here."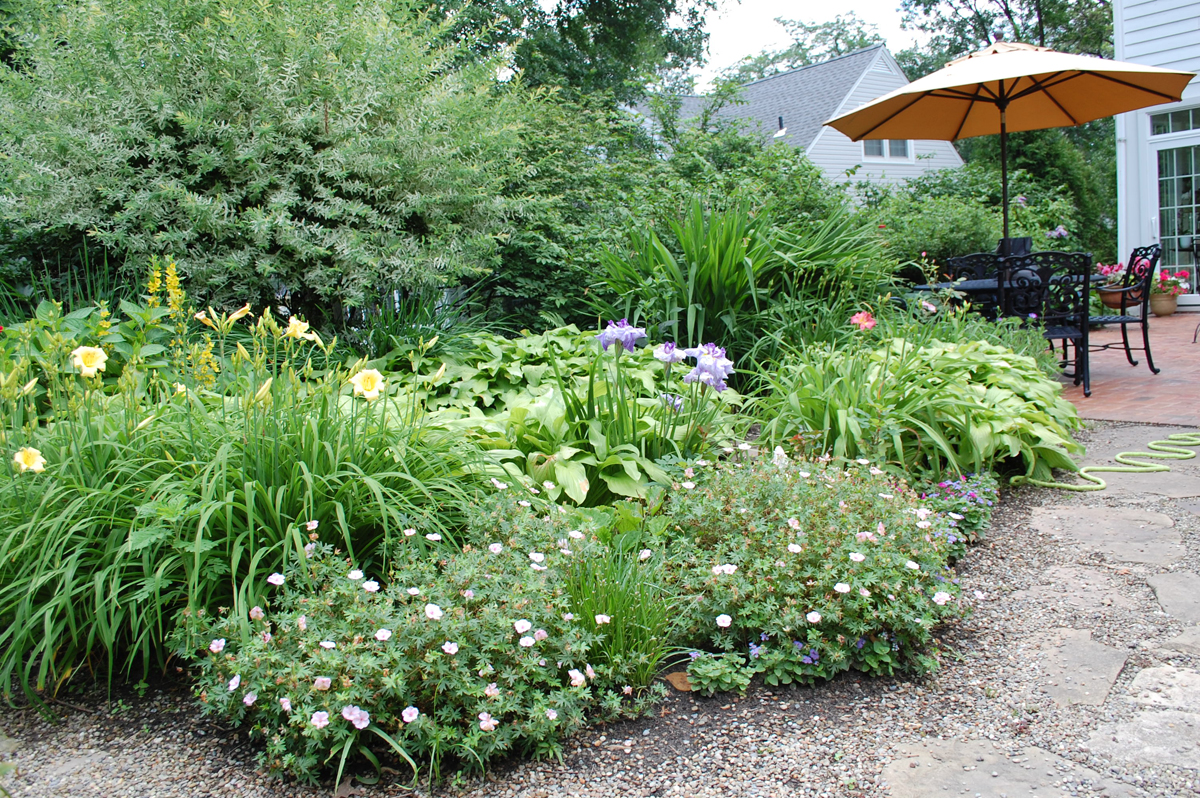 My gosh, Katie, you cannot tell that you've been fighting an epic battle–the garden looks lush and gorgeous! Maybe your fellow GPODers have some tips for winning the war…. ***Katie sent in so many great photos that we'll be spending tomorrow in her garden, too. Stay tuned!***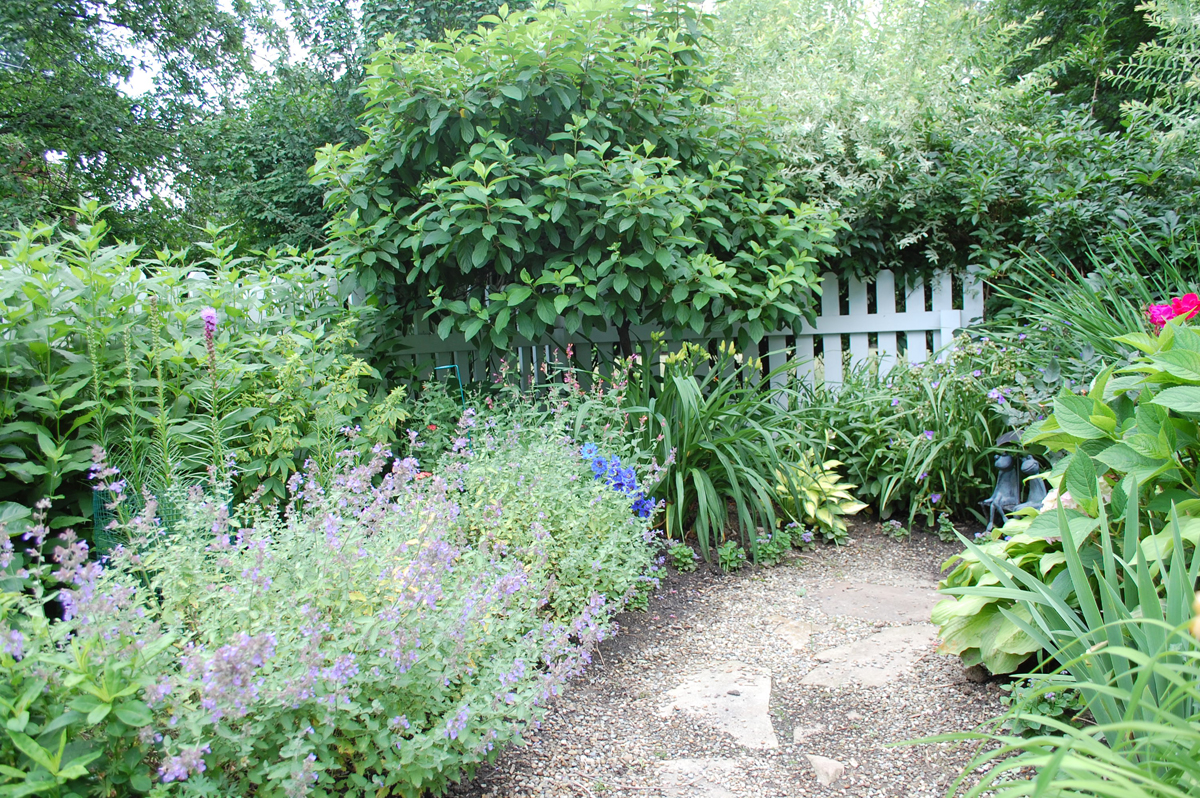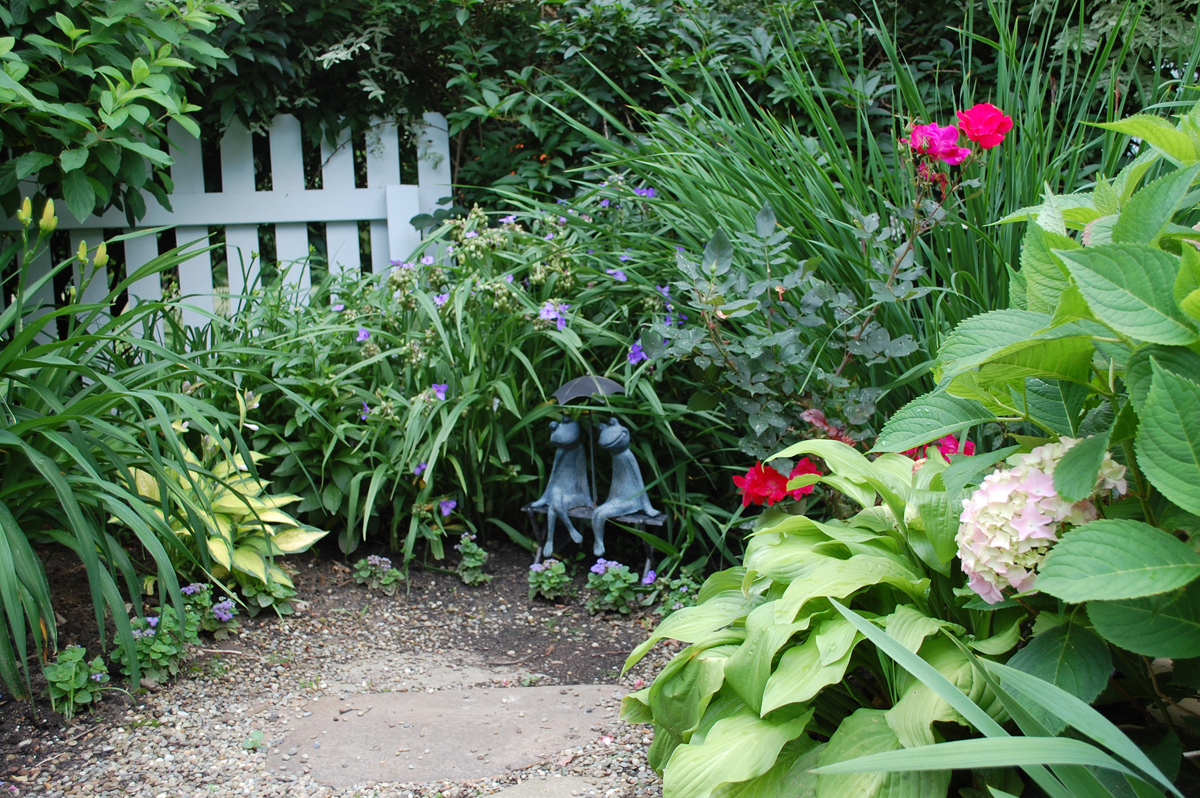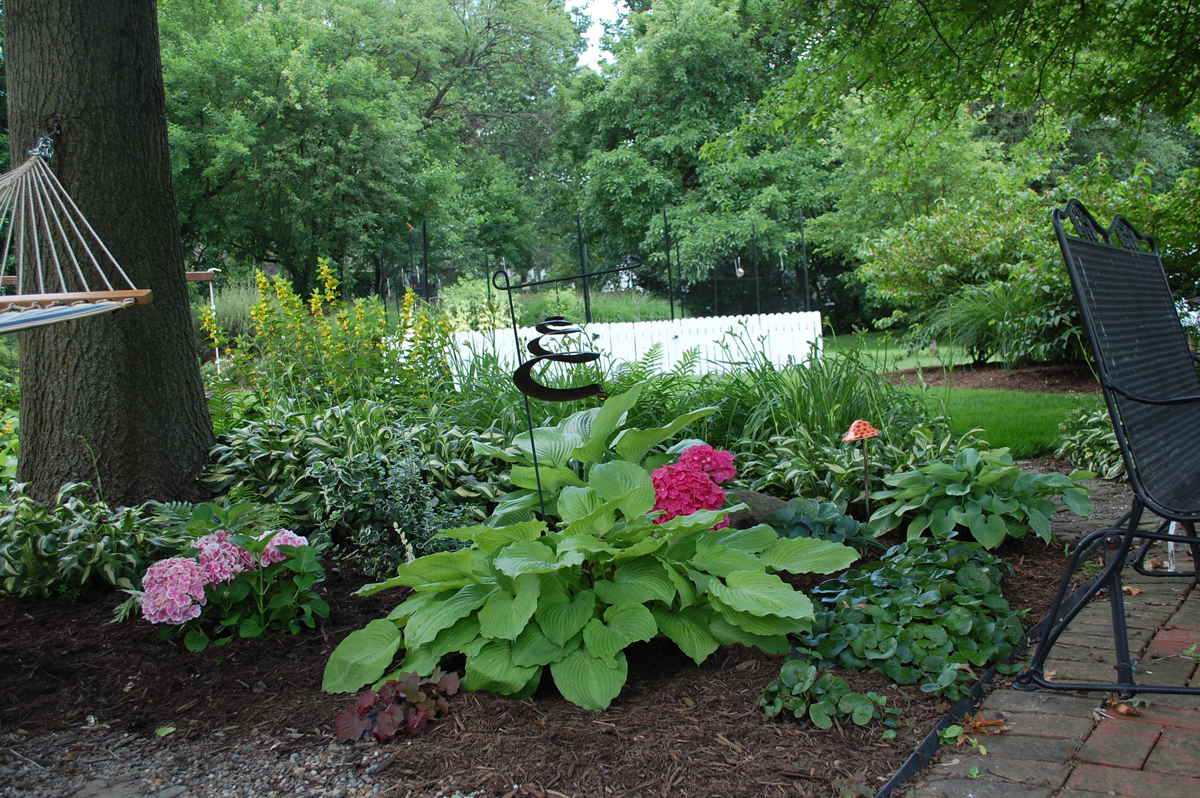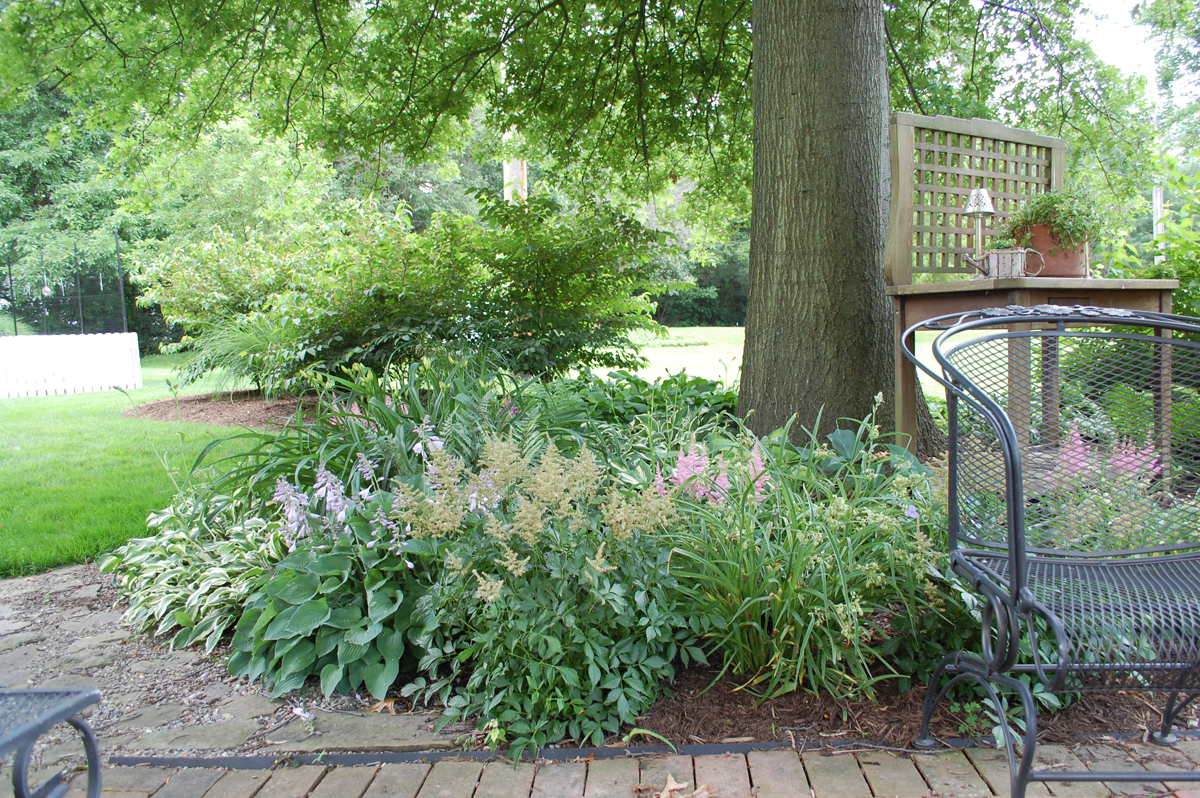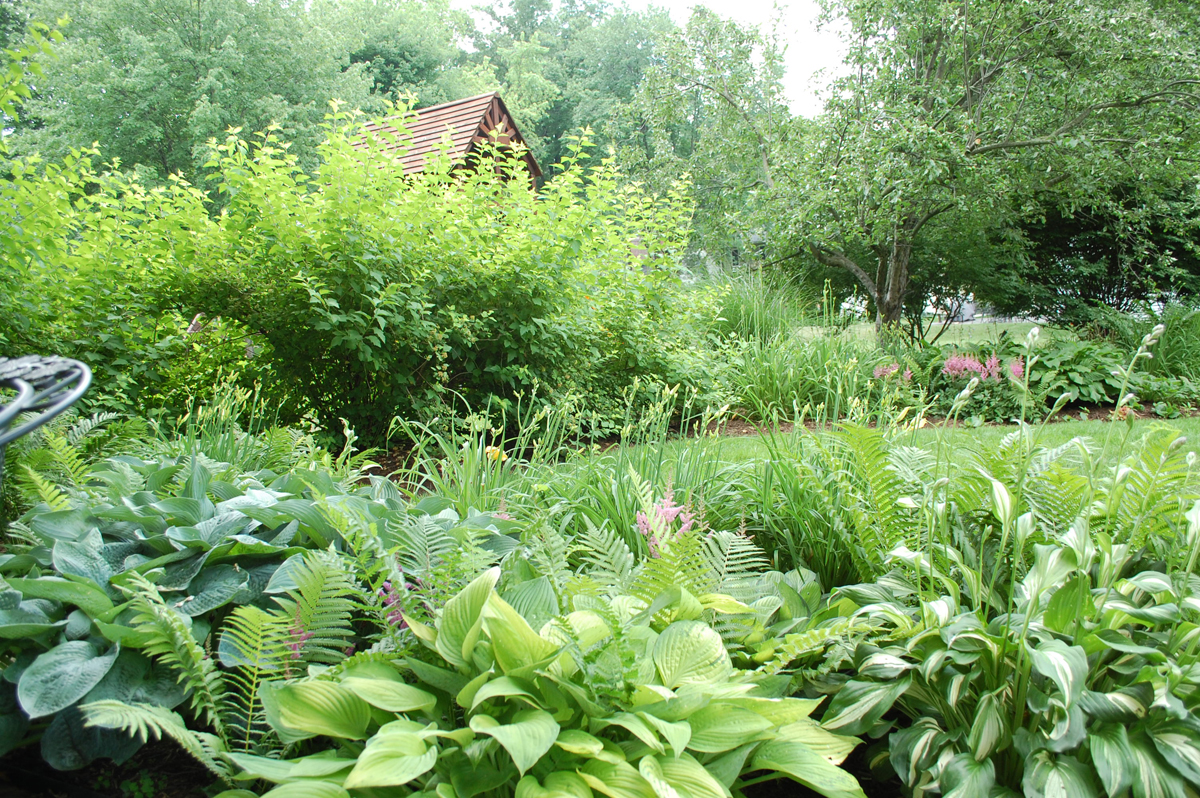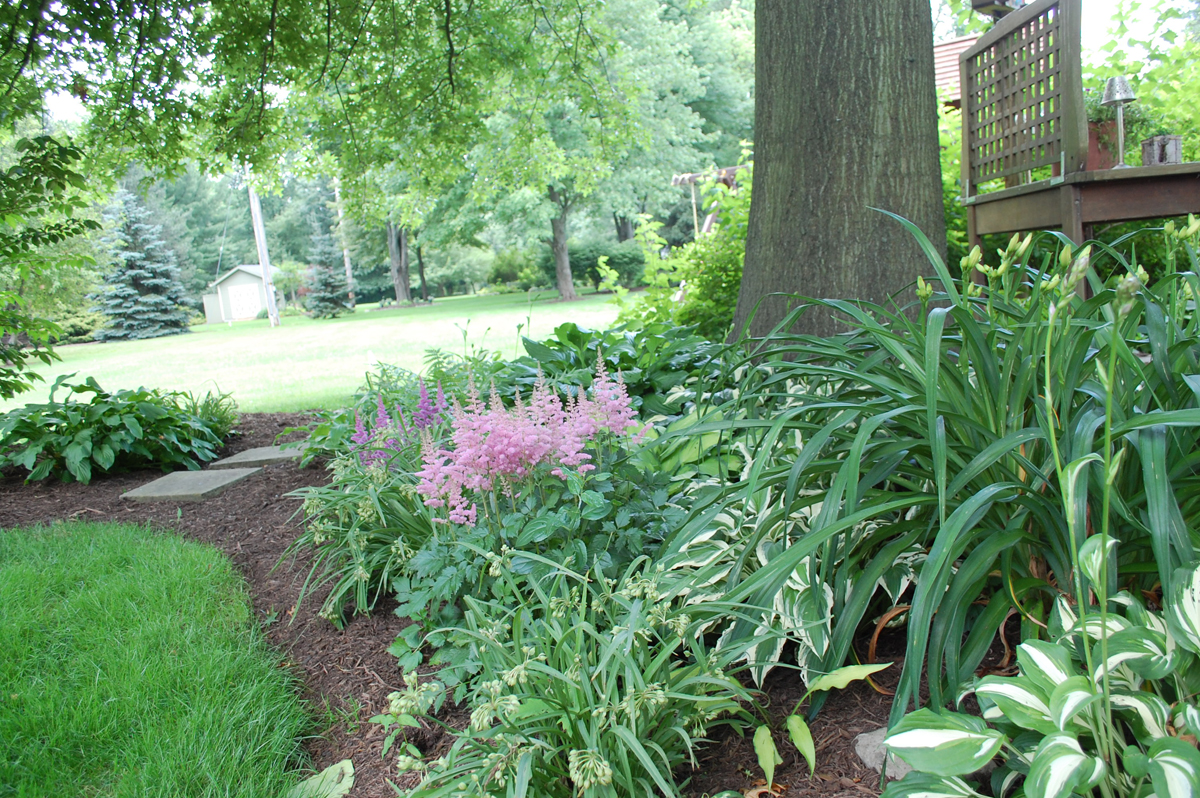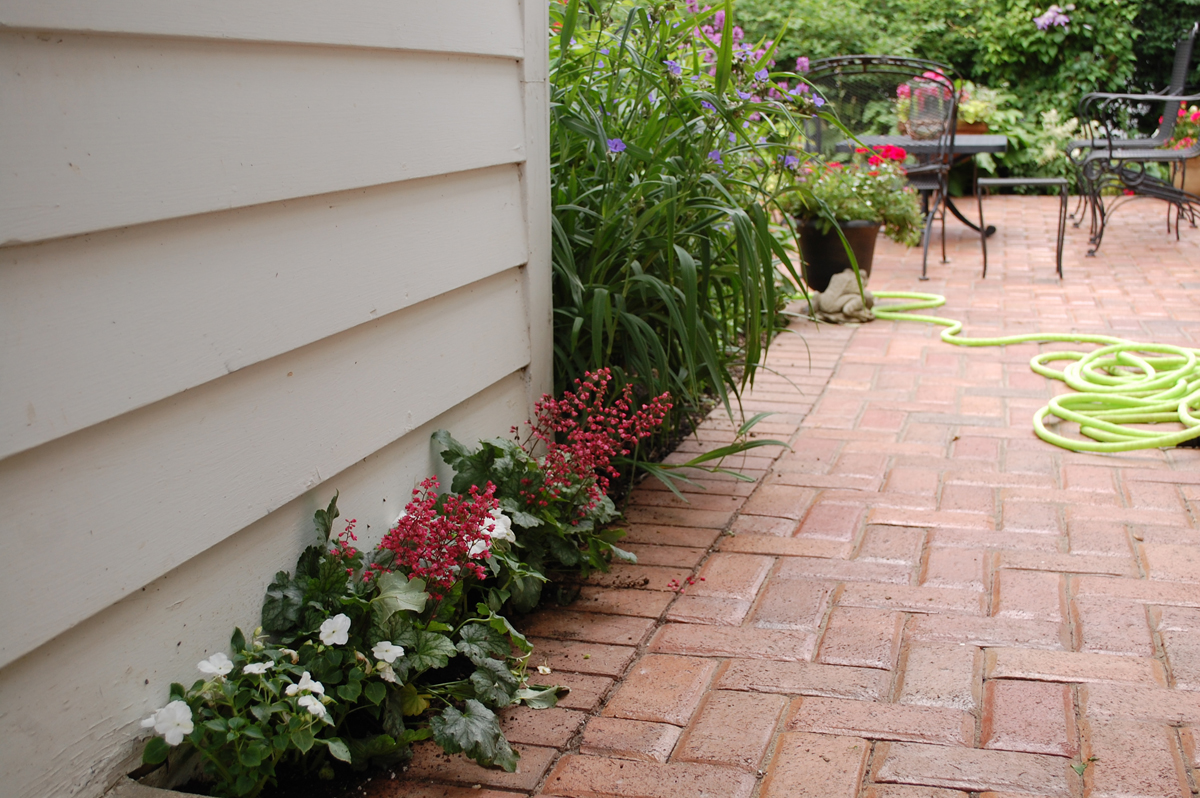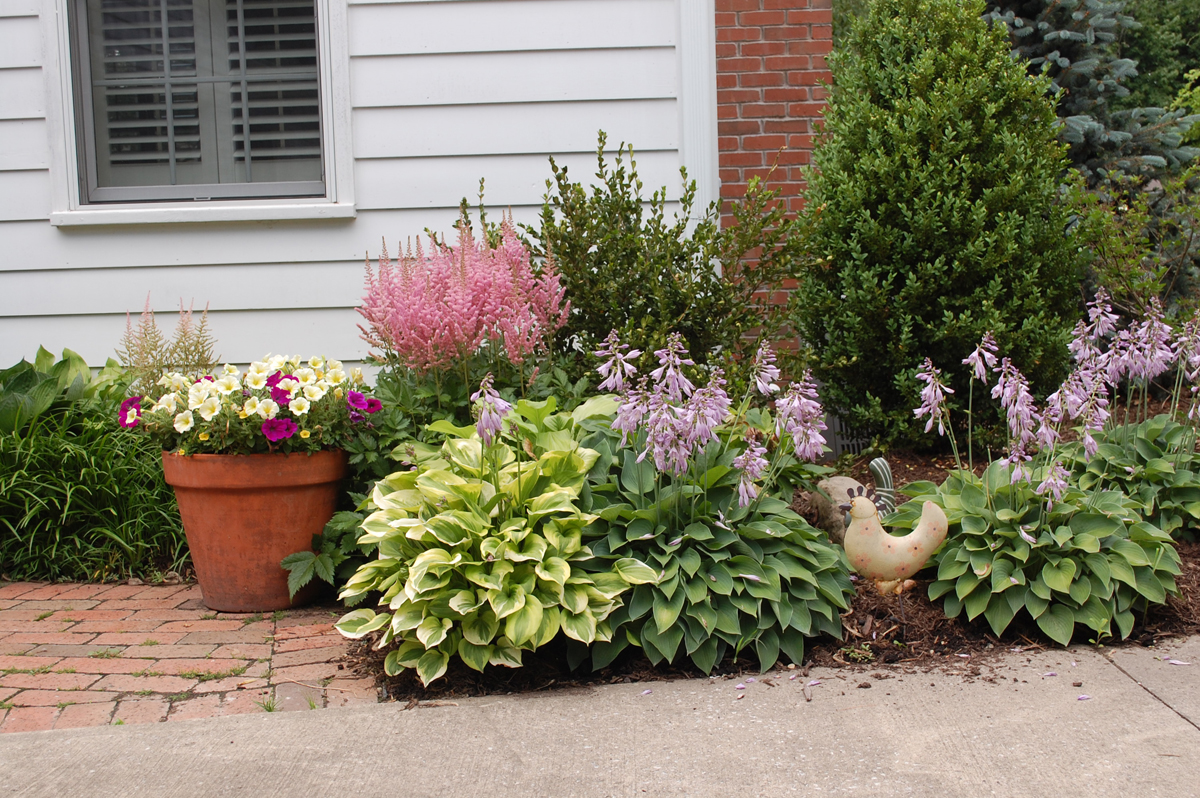 Want us to feature YOUR garden in the Garden Photo of the Day? CLICK HERE!
Want to see every post ever published? CLICK HERE!
Want to search the GPOD by STATE? CLICK HERE!
Check out the GPOD Pinterest page! CLICK HERE!