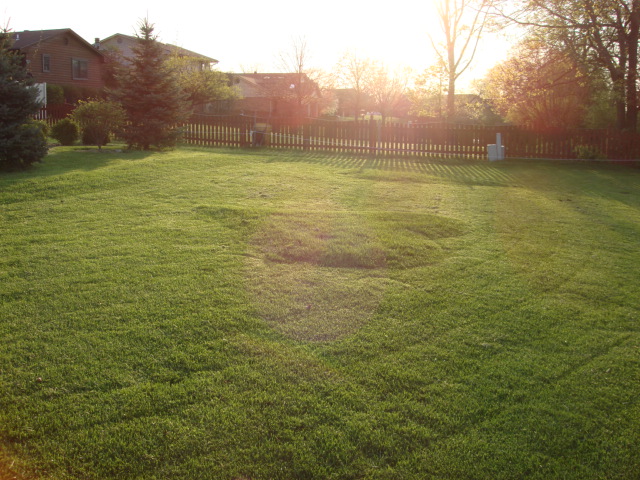 Once in a while you guys send me an email that makes me laugh out loud in happiness and amazement, and I got one of those a couple of days ago. It's from Jon Moss in Dayton, Ohio, and he said, "Last winter I sent you a picture of my snowy lawn that got published as a GPOD (HERE). This year, my turf tapestry is an egg and serpent theme and it gets a little more expressive and refined as I work out different methods and effects that can be made with my mower. I don't know where this is going but I have heard that I may have a mental disorder. If they cart me off to the funny farm, maybe they will let me take care of the lawn. By the way, the last one is the Google Earth satellite view from May of 2012."
Jon, do you know how happy it makes me that there are people in the world like you? Bravo!!
At the risk of sounding like broken record….This is prime time to take some photos in your garden. So get out there with your cameras and send some in! Email them to [email protected].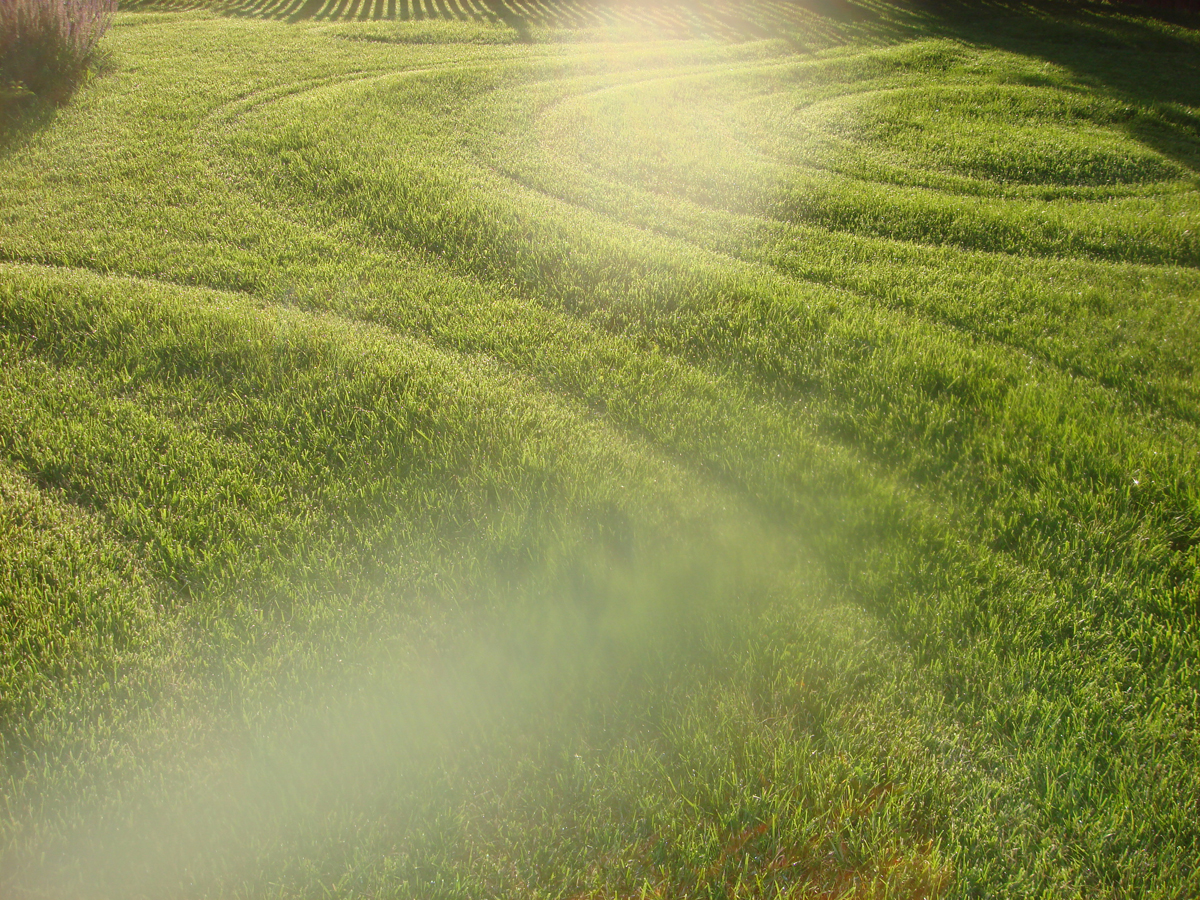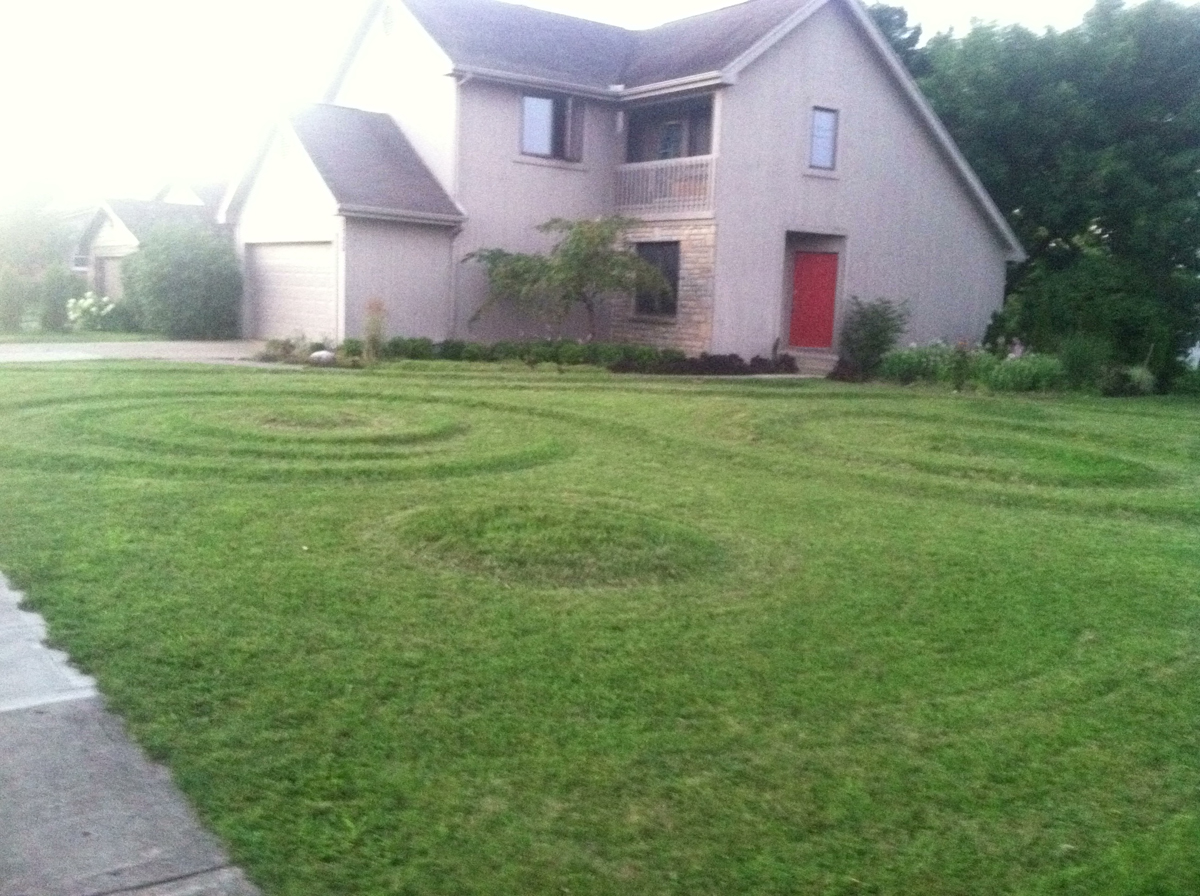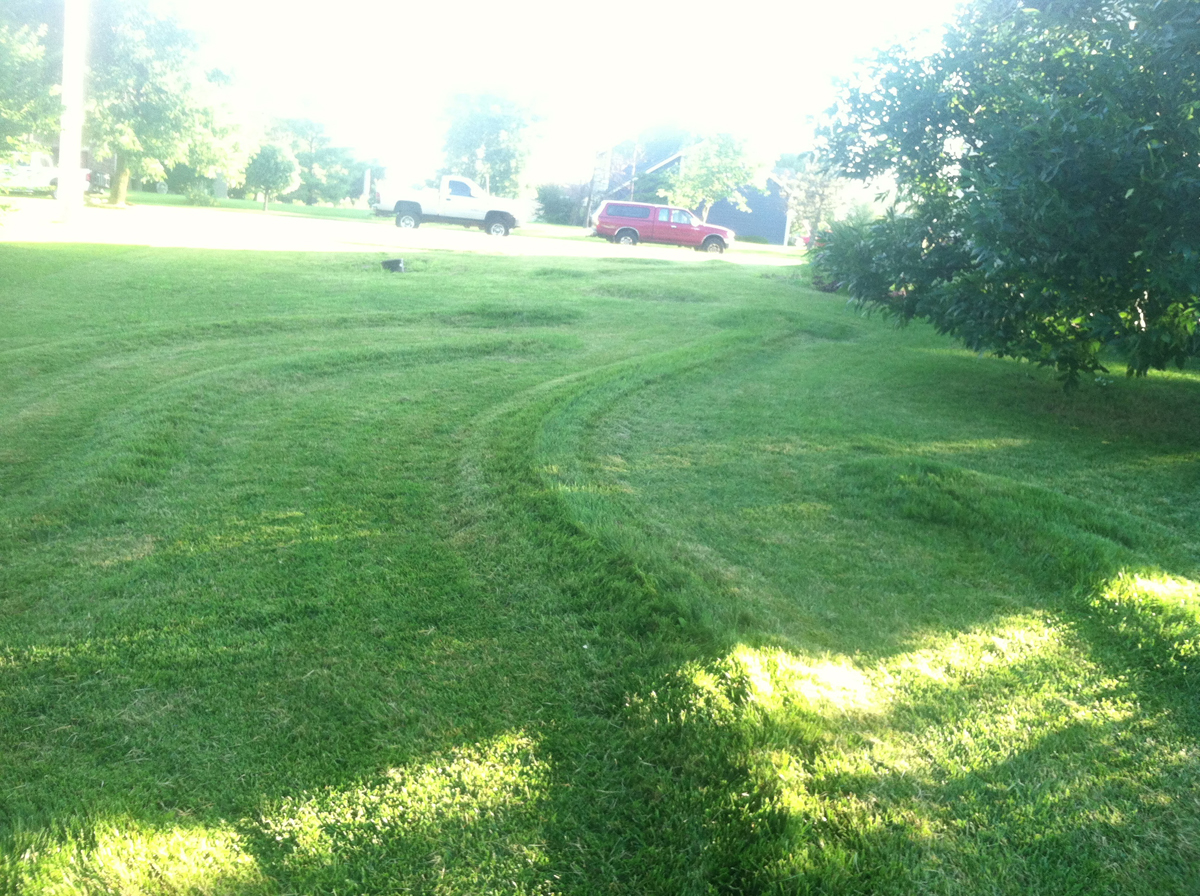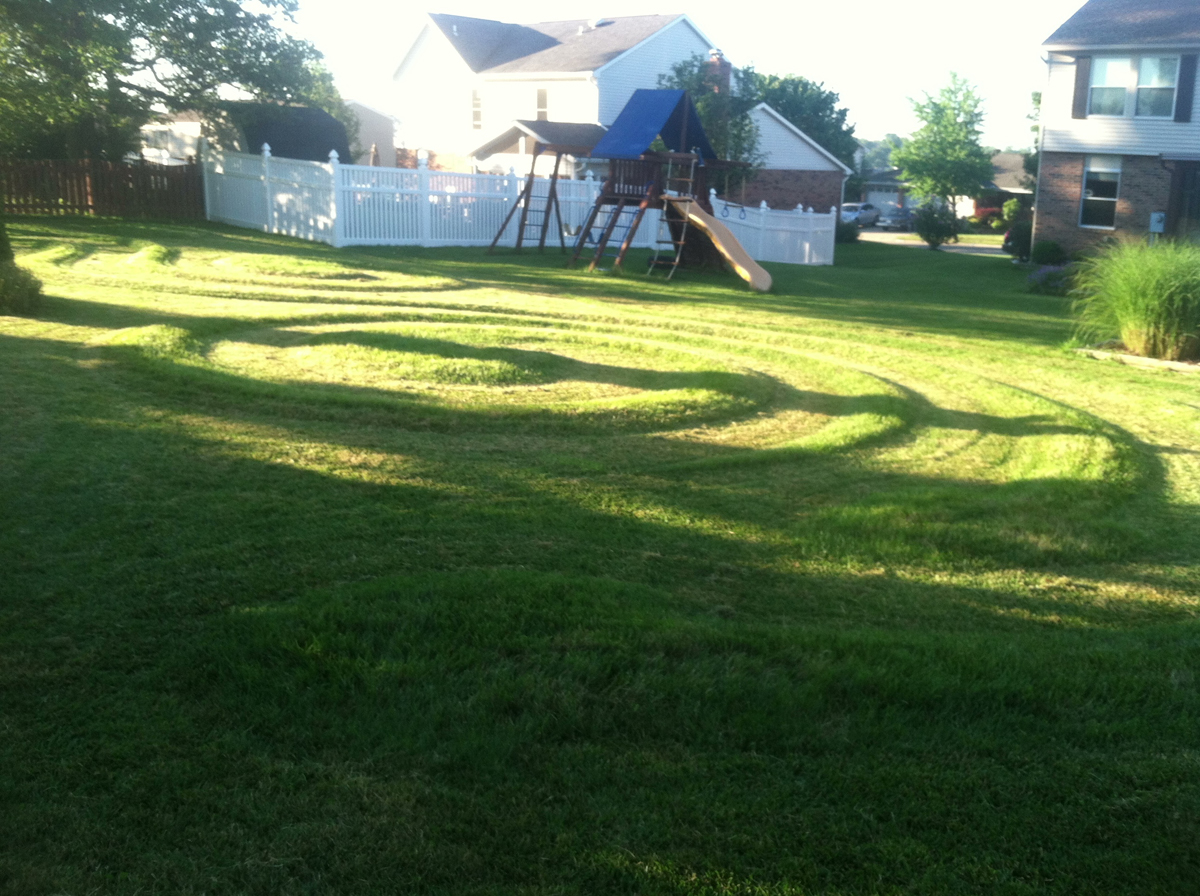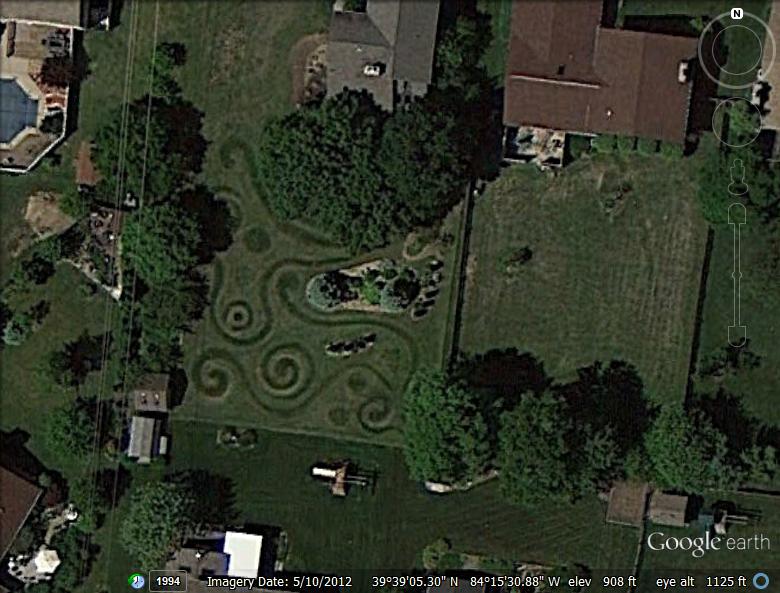 Want us to feature YOUR garden in the Garden Photo of the Day? CLICK HERE!
Want to see every post ever published? CLICK HERE!
Want to search the GPOD by STATE? CLICK HERE!
Check out the GPOD Pinterest page! CLICK HERE!