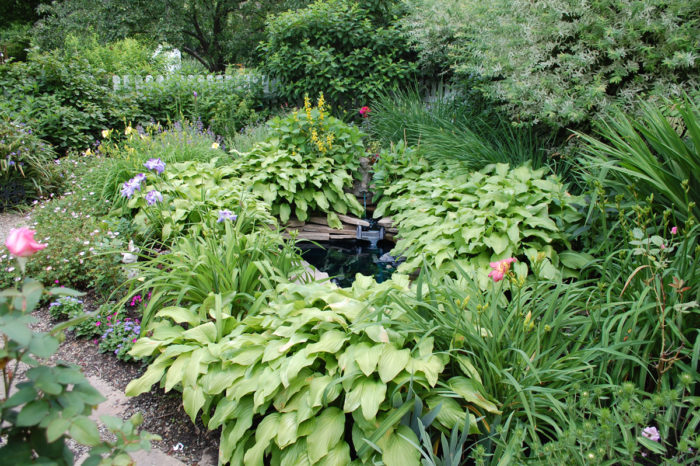 Happy Independence Day, everyone! And welcome to Day 2 in Katie's Kagler's garden in Hudson, Ohio. In case you missed yesterday's batch of photos, check them out HERE. Today's batch includes Katie's pond and veggie garden, and a few other scenes. 
She says, "The veggie garden has been bountiful. I have had a ton of sugar snap peas and strawberries. The lettuce was fabulous and I've picked a ton. The tomatoes are not happy this year, but the green beans should be a bumper crop and I've had enough asparagus to feed us four or five times."
Thanks, Katie. Your garden is wonderful. We'll look forward to photos from fall!
Want us to feature YOUR garden in the Garden Photo of the Day? CLICK HERE!
Want to see every post ever published? CLICK HERE!
Want to search the GPOD by STATE? CLICK HERE!
Check out the GPOD Pinterest page! CLICK HERE!