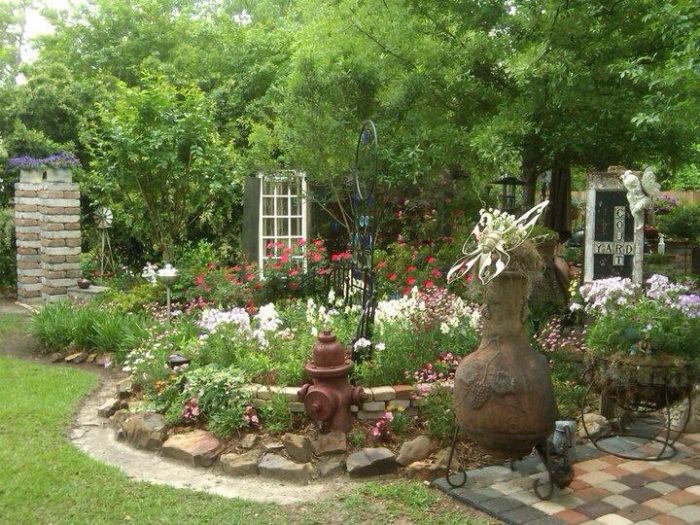 Today's photos are from Kathy C-L in Mississippi. She says, "I am native to Miami, Florida. In June of 1998 I purchased 2.2 acres of wooded land near Biloxi, Mississippi. Little by little I cleared more and more land as I could afford to. I started spending my tip monies from working in the salon profession on flowers, trees, and plants so I could enjoy them later on in life.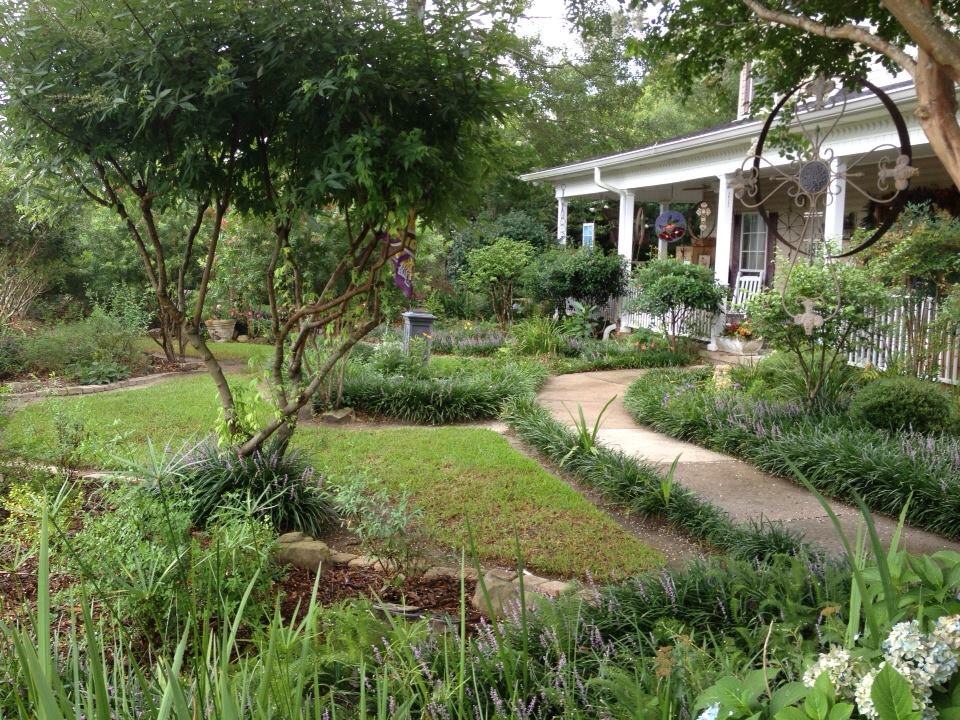 "I lived in a mobile home for several years until I built my house in 2004. When building the house it had to fit in the garden somewhere and it did just that…. now it looks like it has been here forever with all the growth. I have learned the hard way how to plant, what to plant, and now how close to plant….which is really bad here now in the gardens with some of it being overcrowded.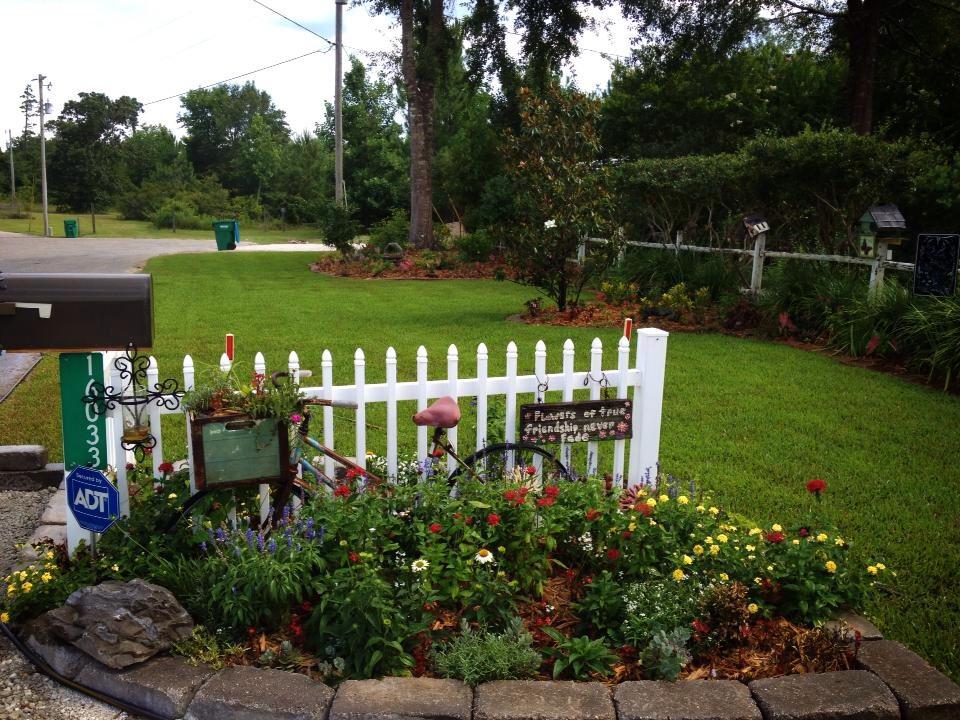 "In January of 2009 I met my wonderful hubby Brian and in December of 2010 I took up his addiction, owning and riding a Harley Davidson motorcycle. My husband says he created a monster. Riding has changed my outlook on life in general. We are in the local Harley Owners Group also known as H.O.G., which is world wide. Being a member introduces you to many others with the same passion, so when you travel you make new friends from all over the world. Our local chapter enjoys coming over here for BBQs and they are overwhelmed with the gardens, but more so just for the peacefulness I have created, and thats why I love to share with others.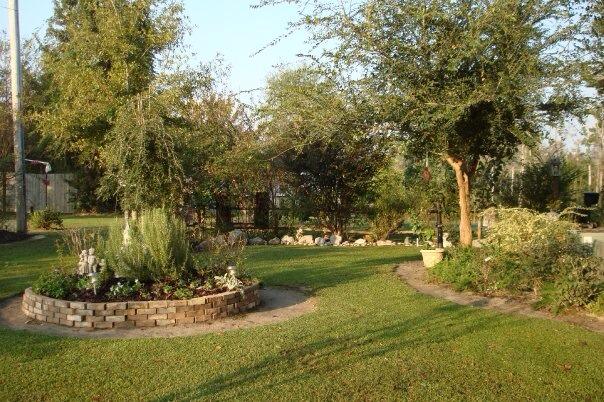 "One time while I was out riding I found an elderly couple in their gardens. I turned around and stayed on the road talking to them from a distance. I didn't want to scare them because I was riding a bike out in the middle of nowhere. Well after about 10 minutess on the road they let me take a tour!"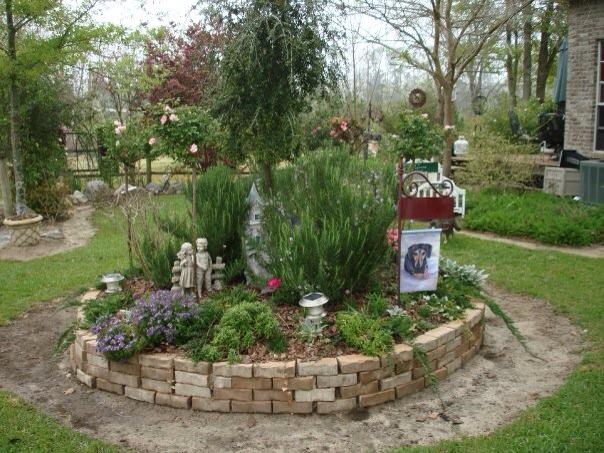 What a great garden, Kathy, and I love the bicycle by the mailbox–such a cute touch.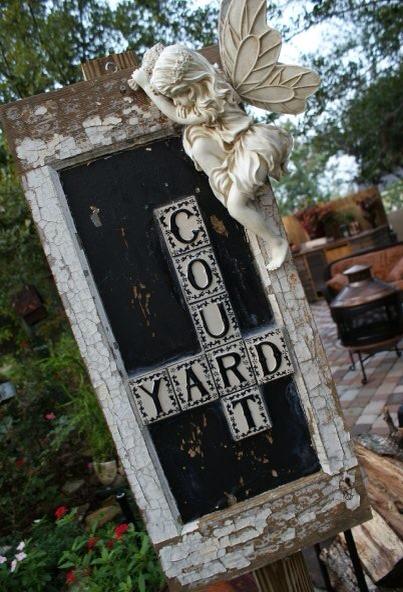 Aaaaaaaannnnnnd……that's all 50 states! Plus 22+ countries. Awesome! I know this is way more exciting to me than it is to anyone else….. Humor me. 🙂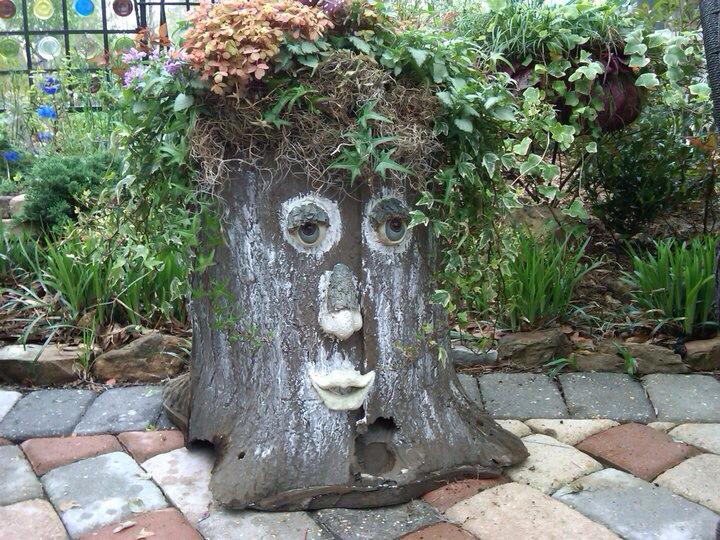 Want us to feature YOUR garden in the Garden Photo of the Day? CLICK HERE!
Want to see every post ever published? CLICK HERE!
Want to search the GPOD by STATE? CLICK HERE!
**Check out the GPOD Pinterest page, where you can browse all the post in categories…fun! CLICK HERE!**