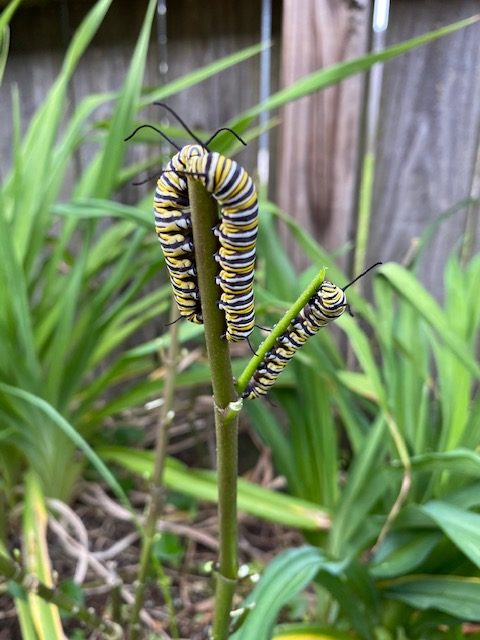 Today we're visiting with Peggy Sheets in Bay St. Louise, Mississippi. (See this previous post from Peggy):
We've had lovely weather, though dry for us. Thank goodness for plants in this strange world we're in these days.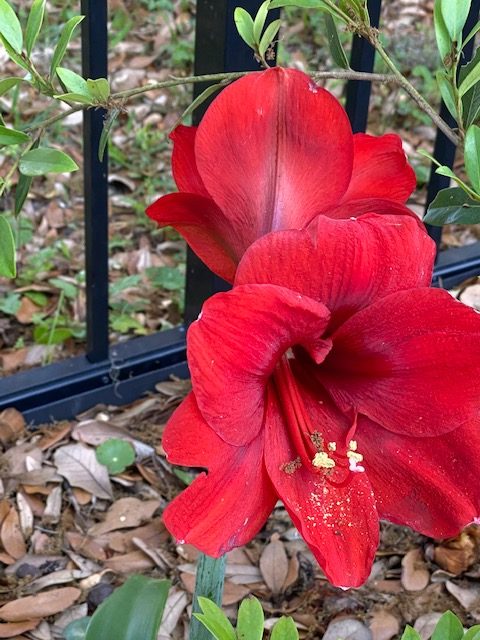 Amaryllis (Hippeastrum hybrid) growing in the ground! Northern gardeners are used to growing these as houseplants, but there are a few varieties that are hardy to Zone 7, and many can be grown outside once you get to Zone 8 or 9. They're always beautiful, however you grow them!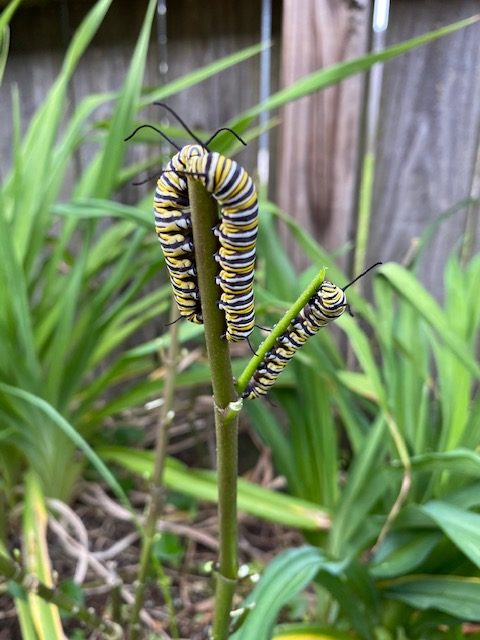 Hungry monarch butterfly caterpillars making short work of a milkweed plant.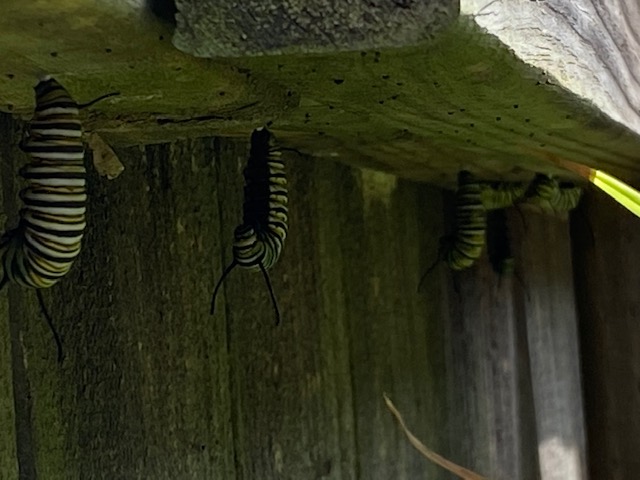 Big, fat, monarch butterfly caterpillars shopping for a good spot in what Peggy calls the "Chrysalis Condo." The caterpillars hang in this distinctive "J" shape for about 24 hours as they prepare their chrysalises.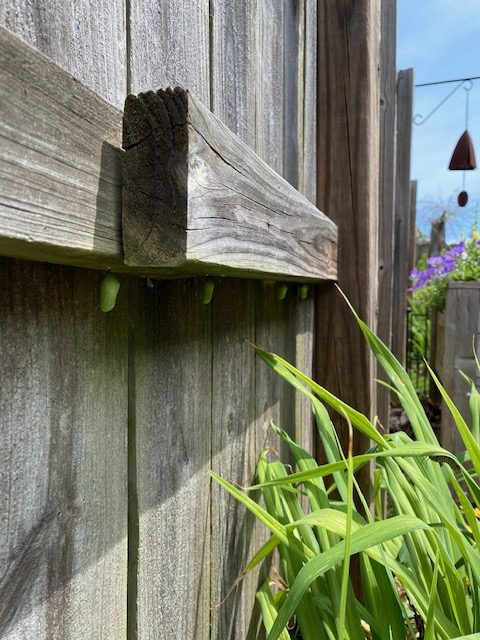 After one to two weeks, the mature butterflies will emerge, and some will fly north to lay eggs for the next generation of butterflies.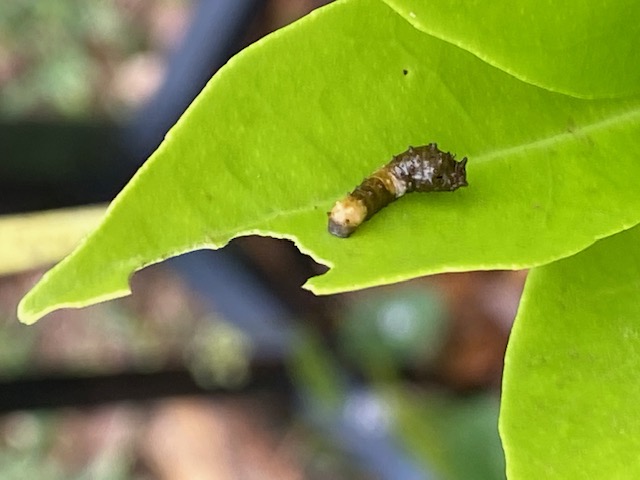 The caterpillar of a giant swallowtail butterfly. The adult butterflies are incredibly beautiful, but at this stage, they're less attractive. In fact, they mimic the look of bird poop to avoid being eaten.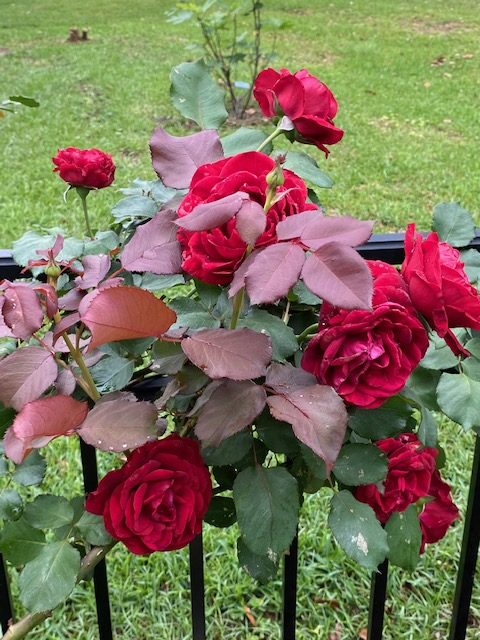 Climbing rose 'Don Juan'. The rich red flowers are beautifully complemented by the red leaves of the new growth.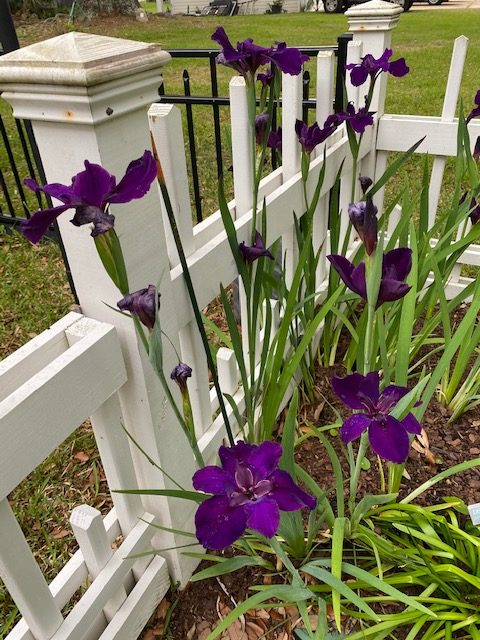 Louisiana iris 'Eclipse' (Zones 5–9). The Louisiana group of irises are hybrids of several species native to the southeastern United States. They boast beautiful flowers and thrive in hot, humid weather.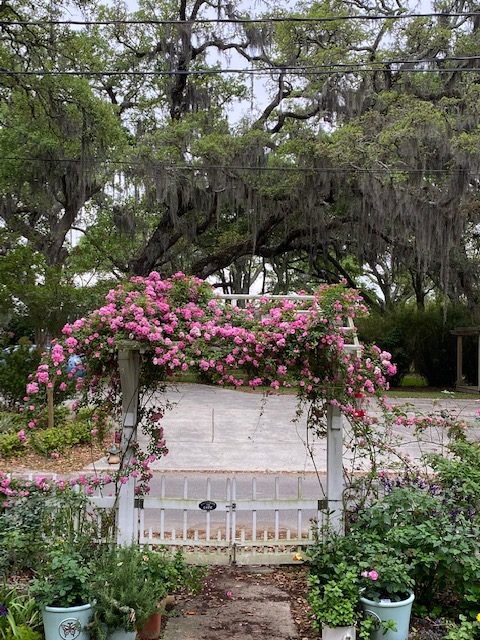 The rose 'Peggy Martin' covers the arbor with pink flowers.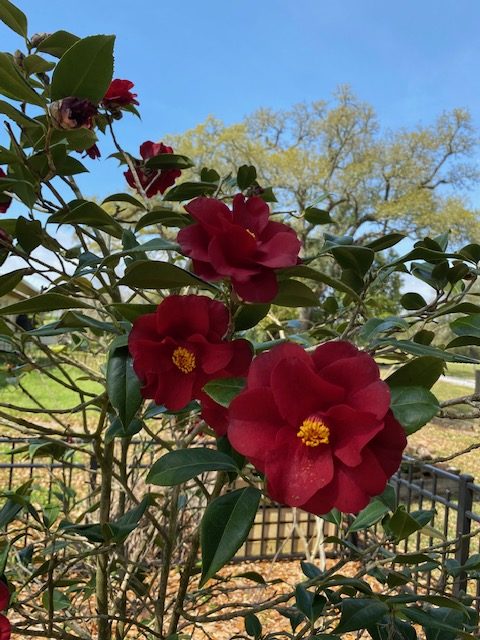 Camellia japonica 'Royal Velvet' (Zones 7–10). It's easy to see where that name comes from!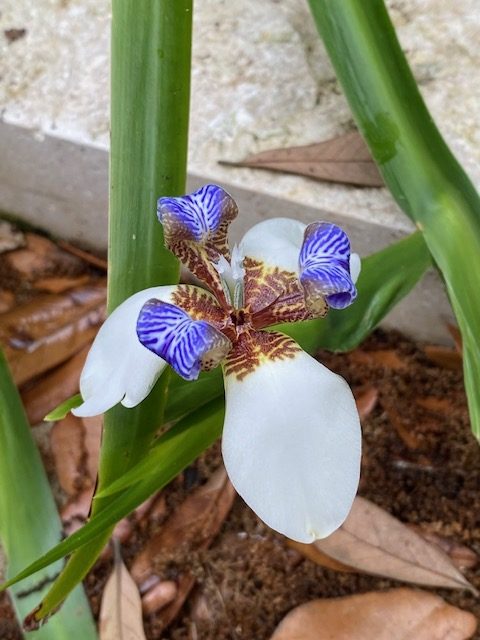 Walking iris (Neomarica gracilis, Zones 9–11) gets its name because after blooming, the flower stems bend over to the ground and form new plantlets at their tips, allowing the plant to "walk" through a landscape. If it isn't hardy for you, this beautiful plant can also be grown as a houseplant.
Have a garden you'd like to share?
Have photos to share? We'd love to see your garden, a particular collection of plants you love, or a wonderful garden you had the chance to visit!
To submit, send 5-10 photos to [email protected] along with some information about the plants in the pictures and where you took the photos. We'd love to hear where you are located, how long you've been gardening, successes you are proud of, failures you learned from, hopes for the future, favorite plants, or funny stories from your garden.
If you want to send photos in separate emails to the GPOD email box that is just fine.
Have a mobile phone? Tag your photos on Facebook, Instagram or Twitter with #FineGardening!
You don't have to be a professional garden photographer – check out our garden photography tips!
Do you receive the GPOD by email yet? Sign up here.