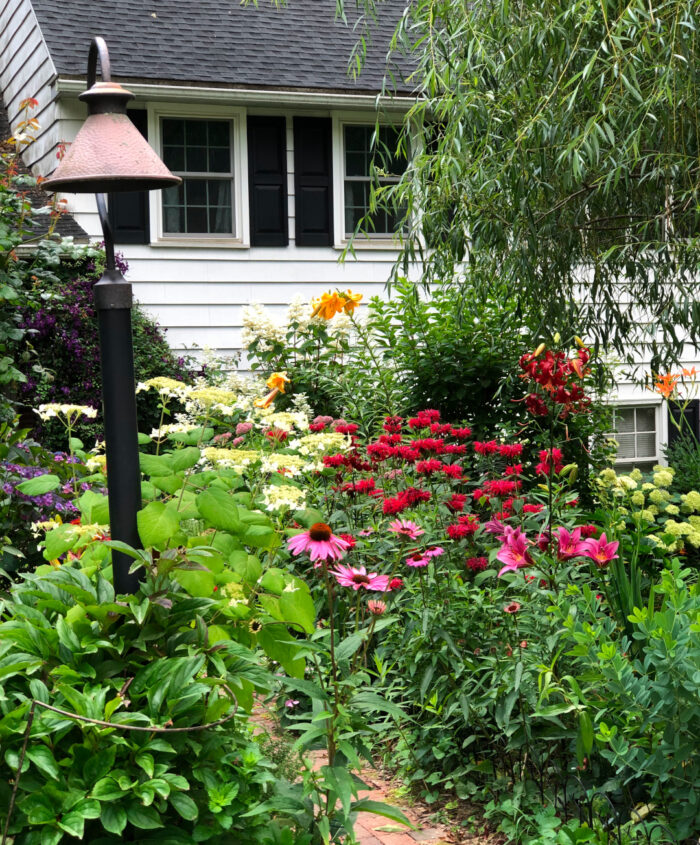 Today we're visiting Carla Z. Mudry in Malvern, Pennsylvania. Carla is sharing the profusion of flowers she enjoyed in her garden in July.
July means even more flowers! And I must admit that I am loving the flowers this year, even if everything is on its own weird schedule thanks to the weather. It's all about daylilies and coneflowers and gaillardia, lilies, hydrangeas, crocosima, and more! Everything is growing with a crazy floral abandon, but it's so pretty! Every day there is something different to look at, and I think that is part of the beauty of doing a cottage-style or layered garden. We have also had our fair share of sudden and very crazy rainstorms that have done some damage, but so far the garden is recovering nicely and blooming on.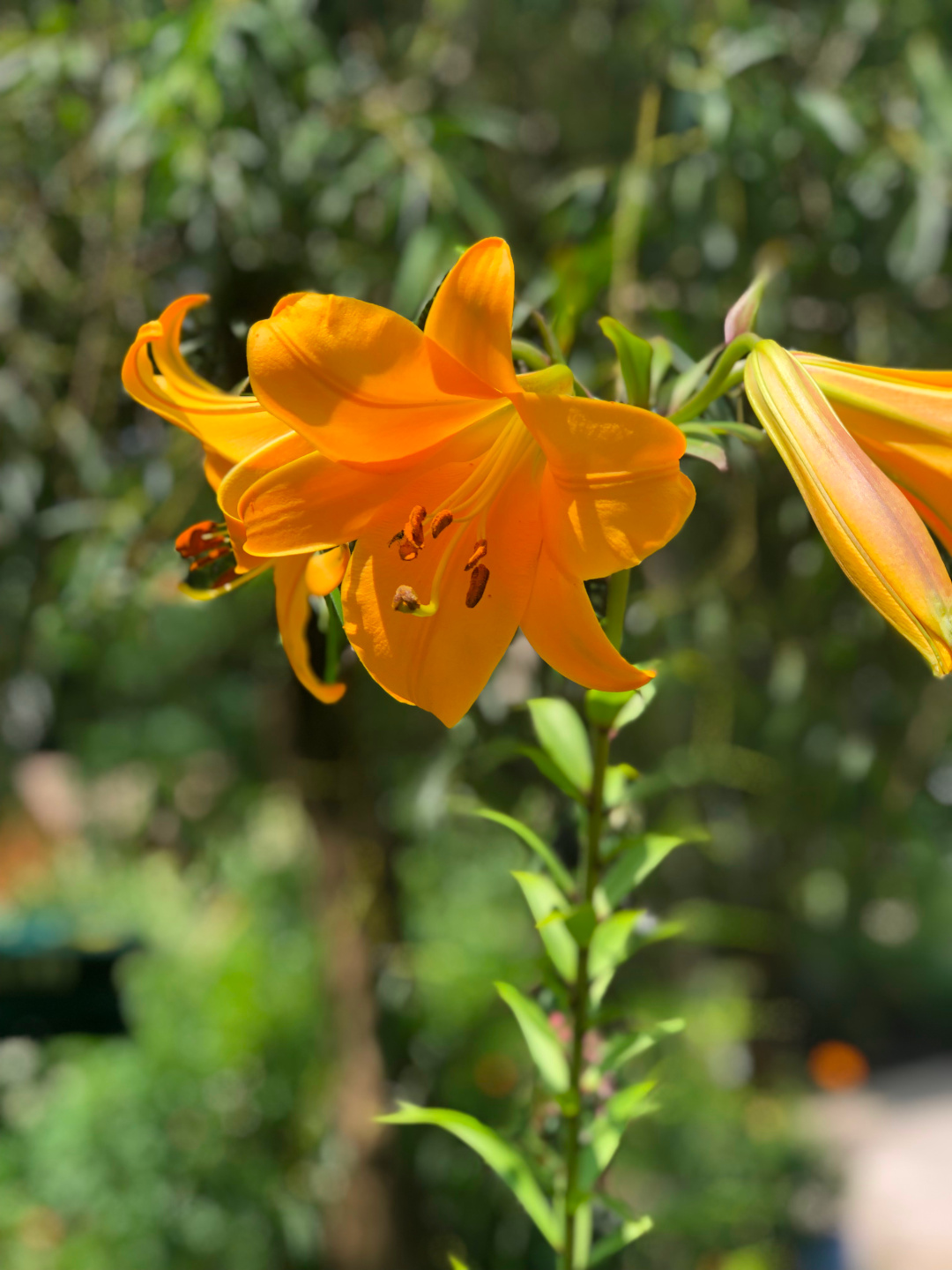 A gorgeous lily (Lilium hybrid, Zones 4–9)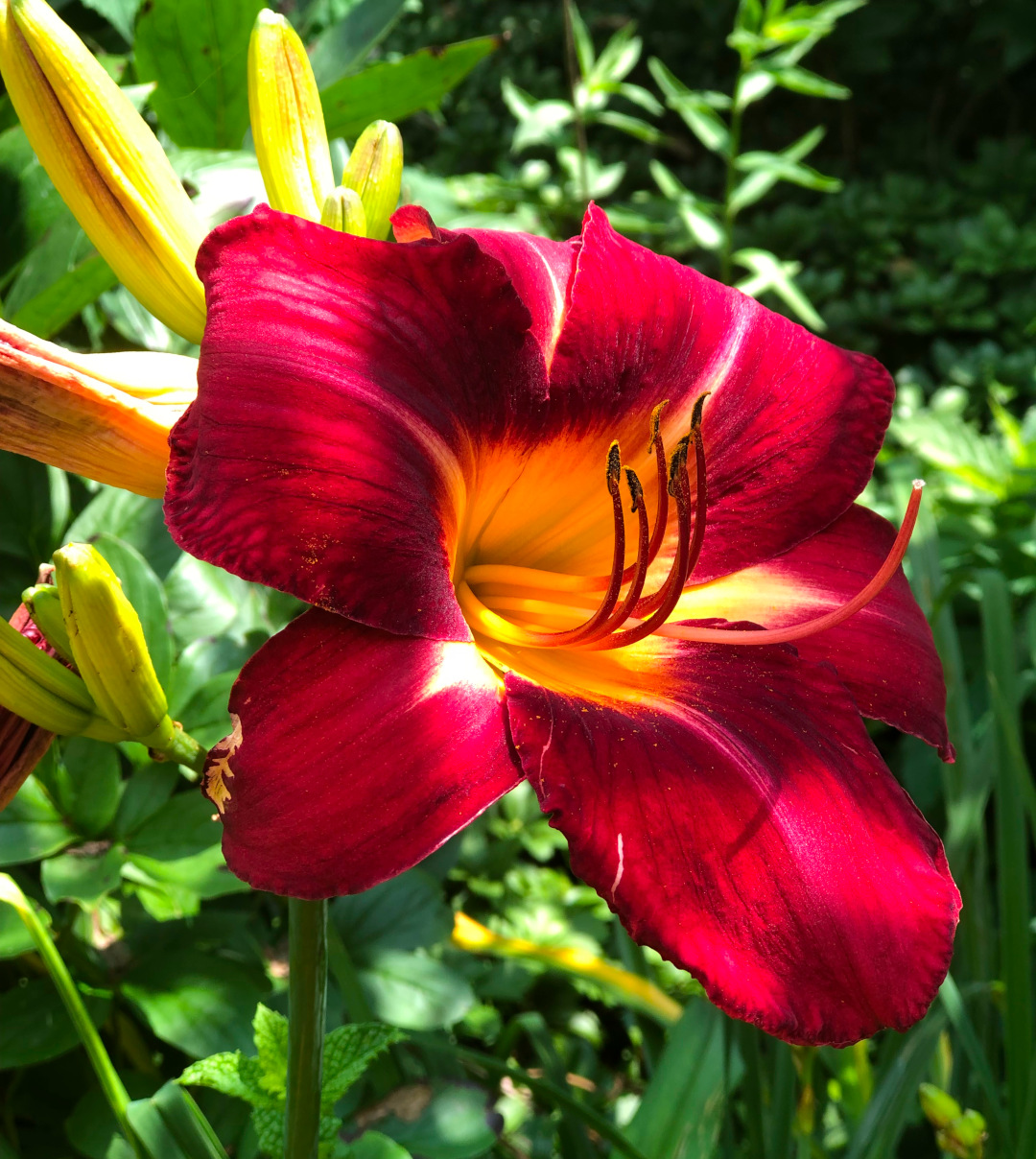 Each bloom on this rich red daylily (Hemerocallis hybrid, Zones 4–9) lasts only one day, but they make up for it by producing so many flowers and thriving so effortlessly.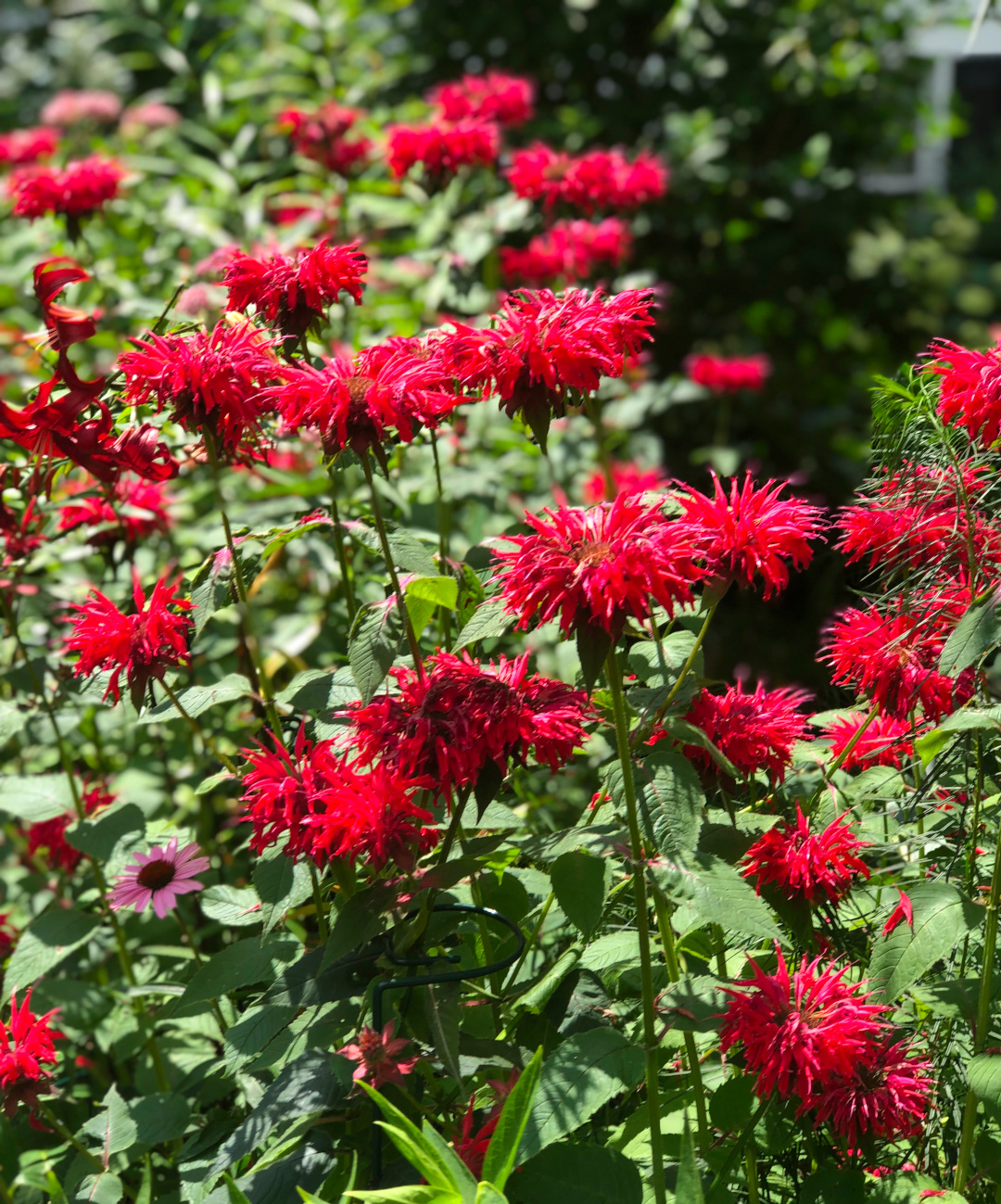 Bee balm (Monarda didyma, Zones 4–8) is a wonderful native perennial with some of the brightest red flowers out there.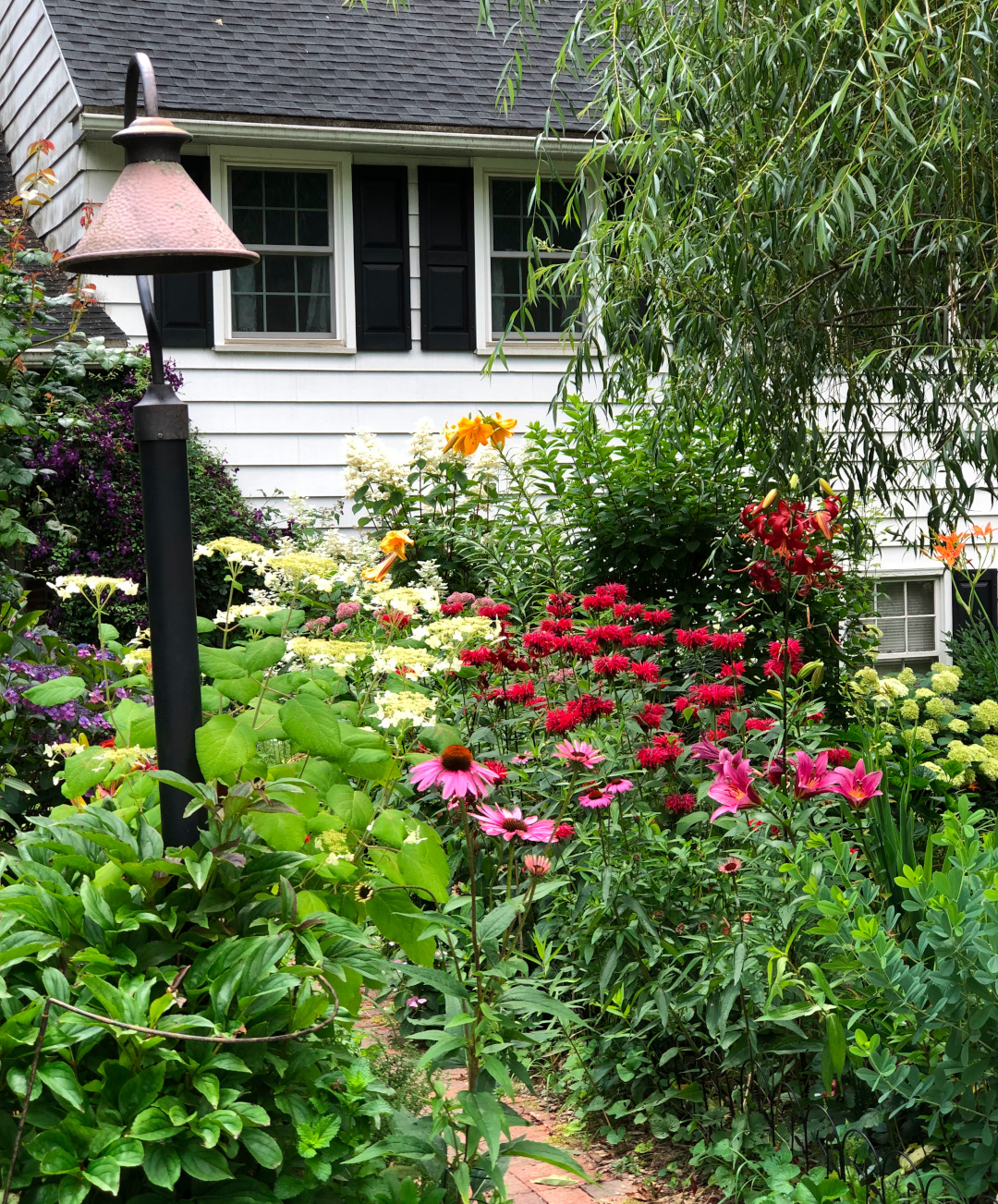 The garden path has almost disappeared in the abundance of summer blooms.
This little plant goes by many names (e.g., candy lily, belamcanda), but most botanists agree that it is actually a species of iris: Iris domestica (Zones 5–9). Like those of a daylily, the cheery flowers only last one day, but they are produced in huge numbers and are followed up by clusters of attractive shiny black seeds.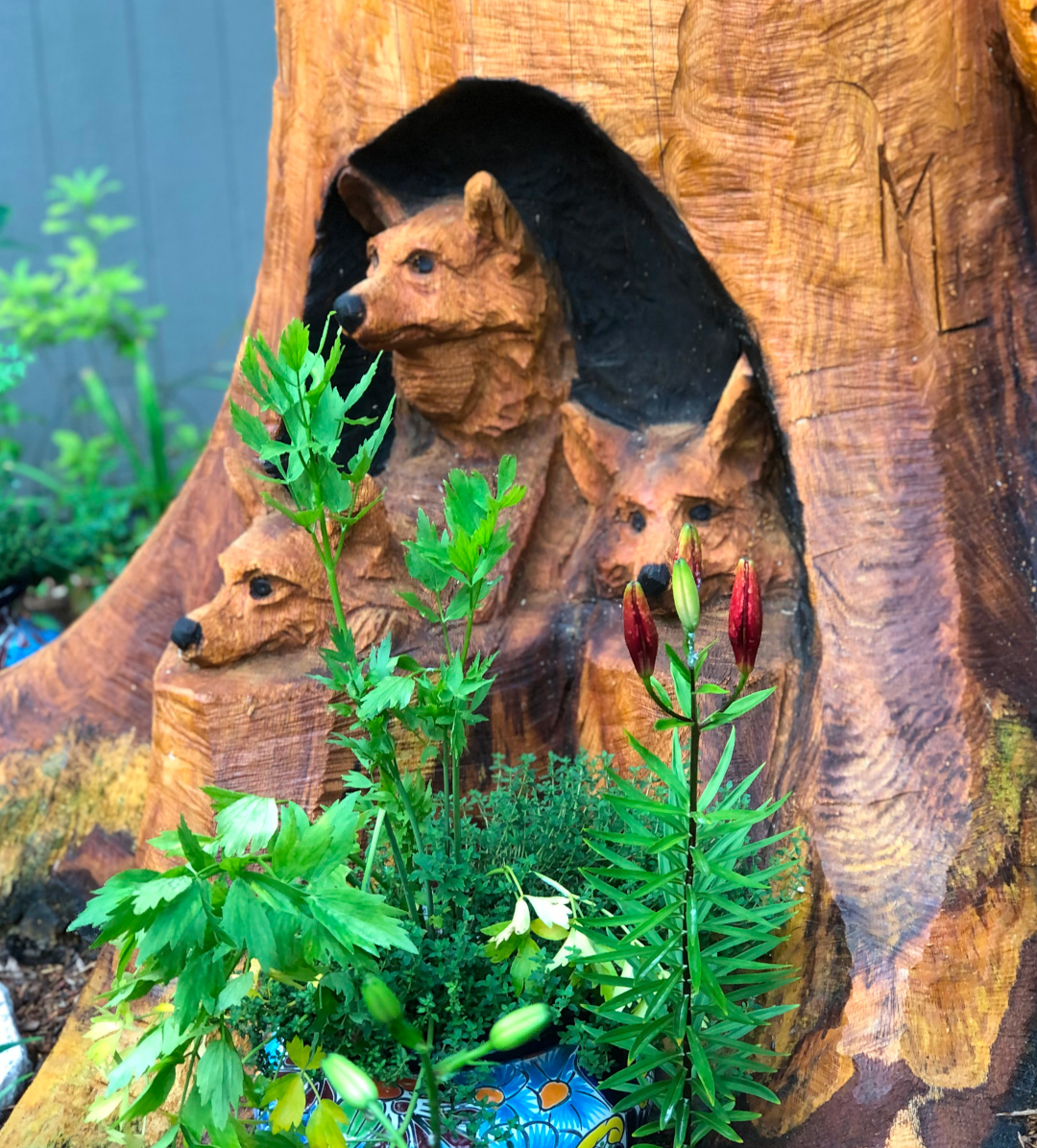 Carla had an artist transform a dead tree in her garden into a beautiful sculpture. I love these foxes half-hidden behind plants.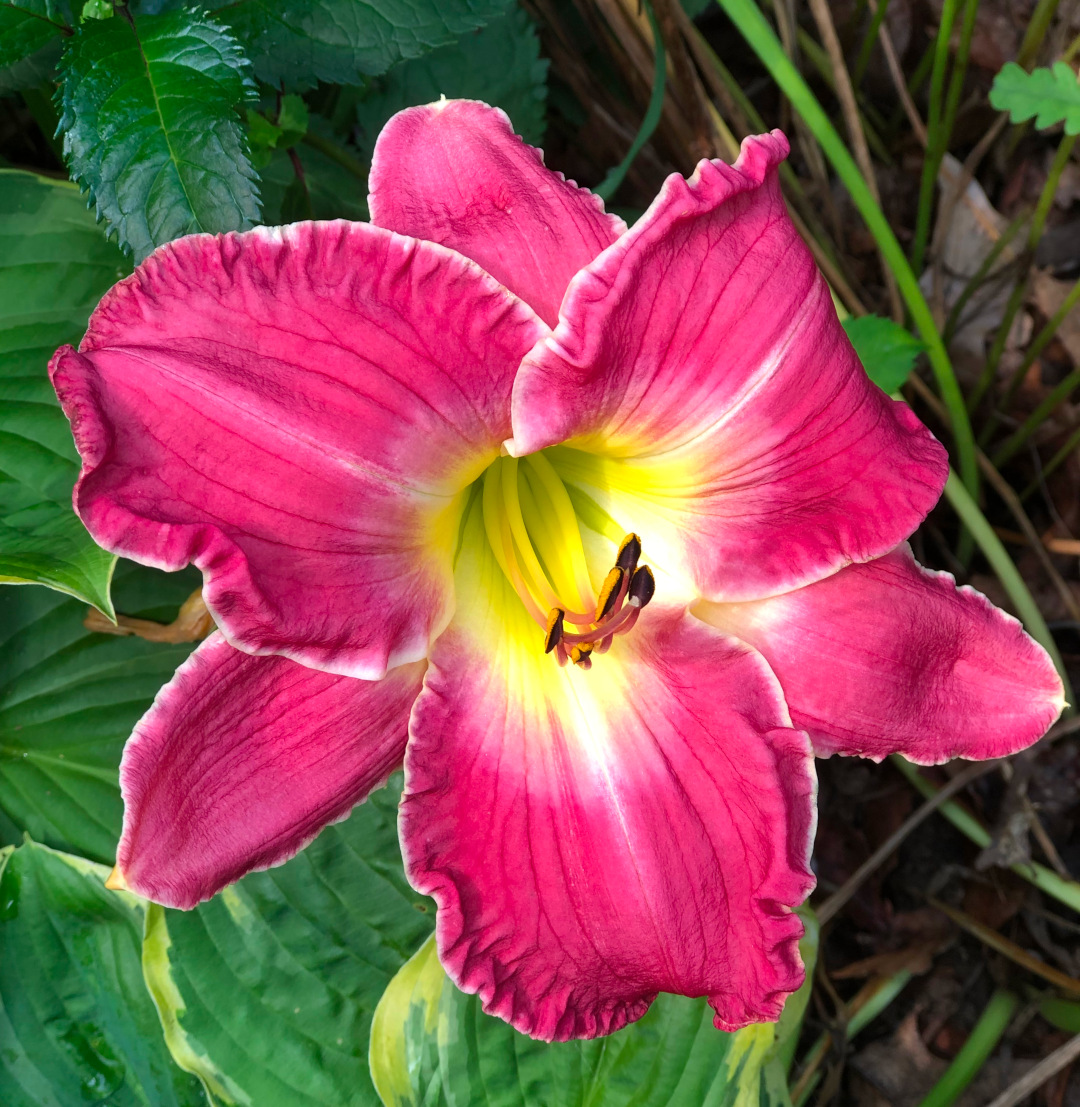 There are so many daylily varieties that you can find one to suit nearly any color scheme and taste.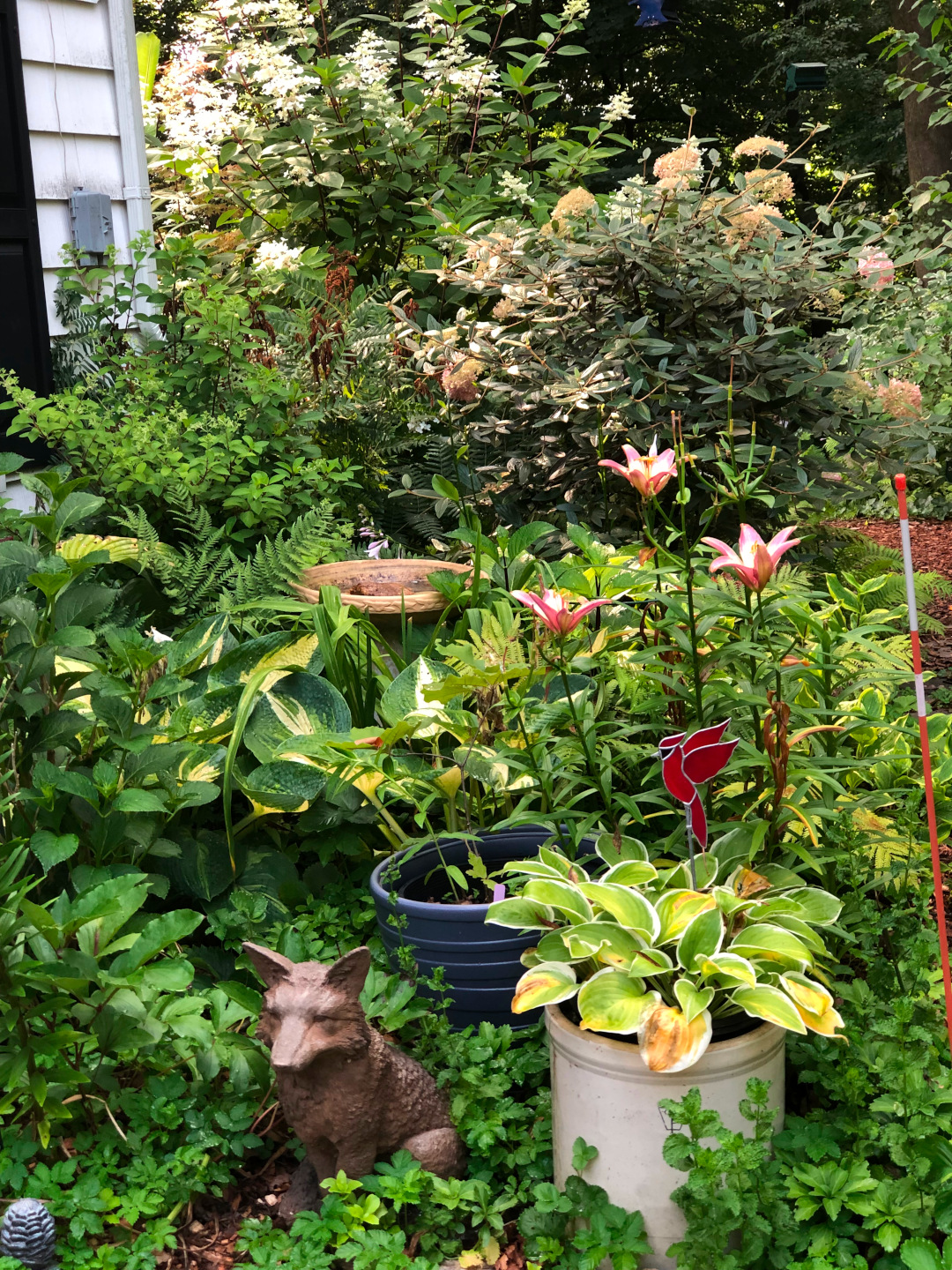 Layer upon layer of plants keep this garden beautiful and full of interest.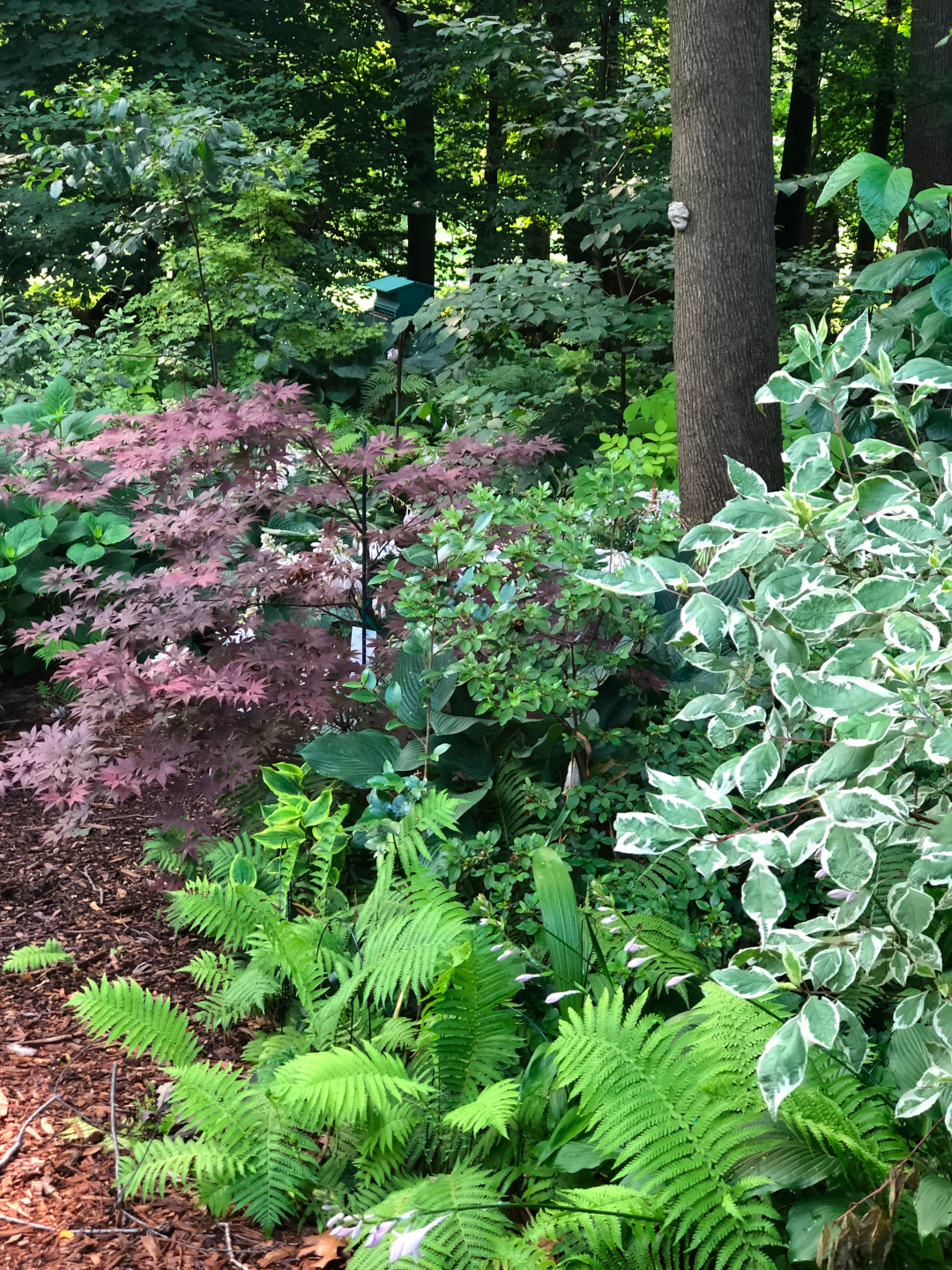 Contrasting colors and textures of foliage create a space that needs no flowers for beauty.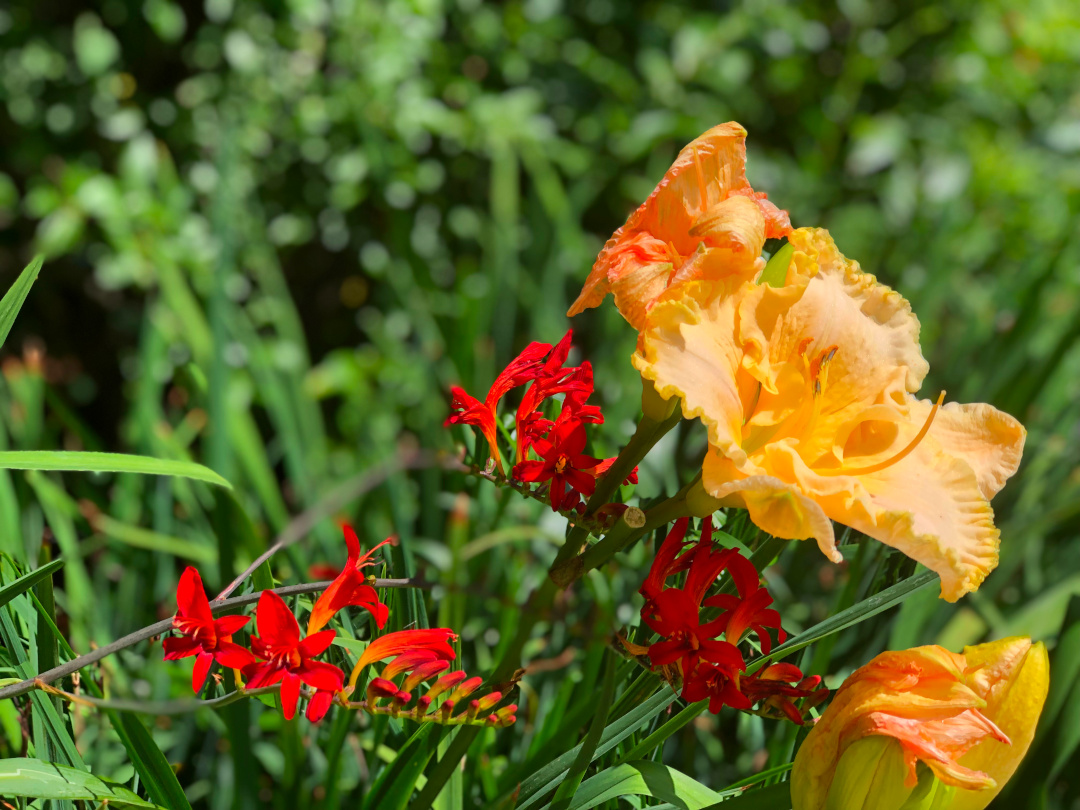 A bright daylily bloom is paired with the intense red of crocosmia (Crocosmia 'Lucifer', Zones 5–9).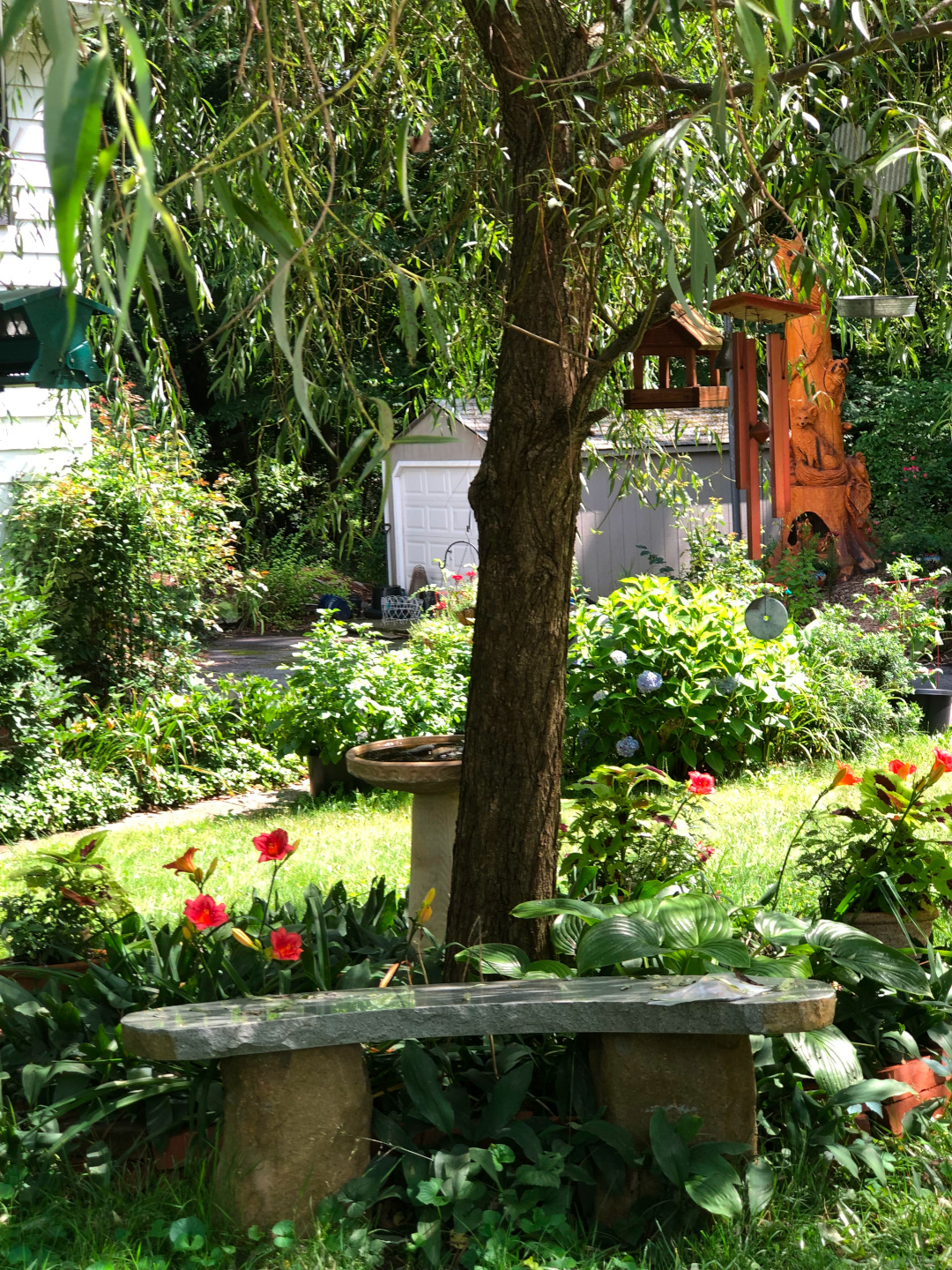 A shaded bench to sit and take it all in
Have a garden you'd like to share?
Have photos to share? We'd love to see your garden, a particular collection of plants you love, or a wonderful garden you had the chance to visit!
To submit, send 5-10 photos to [email protected] along with some information about the plants in the pictures and where you took the photos. We'd love to hear where you are located, how long you've been gardening, successes you are proud of, failures you learned from, hopes for the future, favorite plants, or funny stories from your garden.
Have a mobile phone? Tag your photos on Facebook, Instagram or Twitter with #FineGardening!
Do you receive the GPOD by email yet? Sign up here.