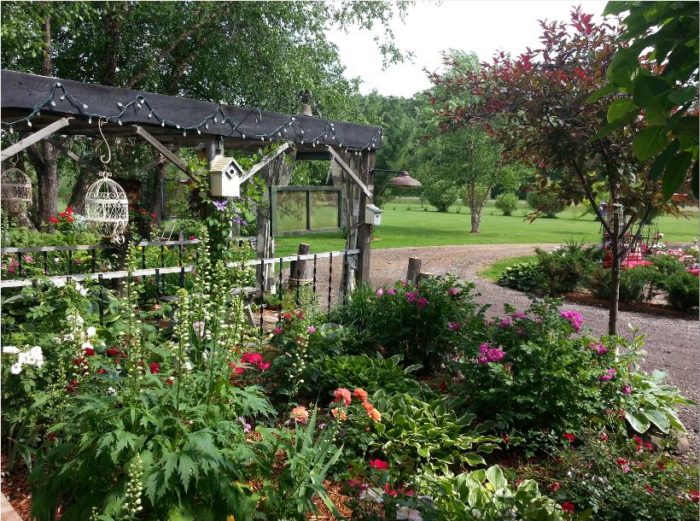 Today's photos are from Julie Ann Rogalla. She says, "Here are some photos of my gardens here in central Minnesota, taken just a few days ago.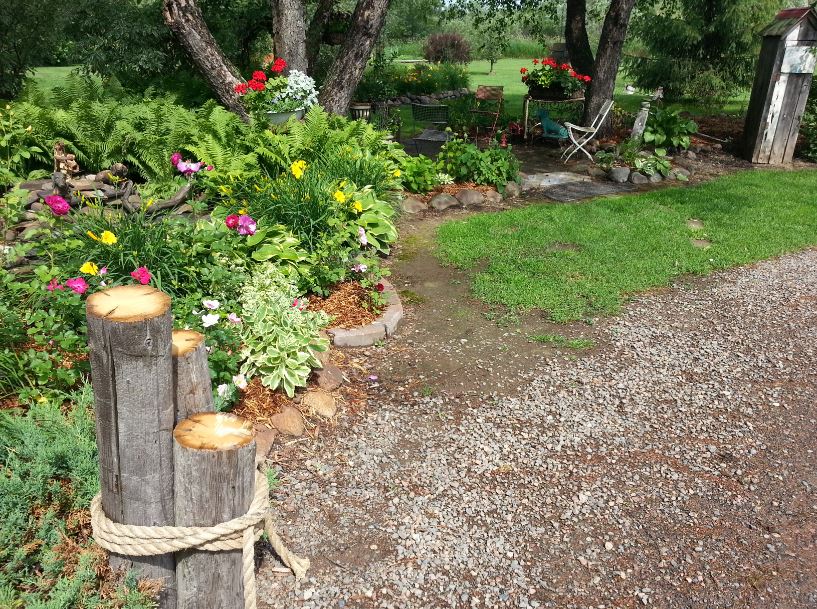 We had a very long 2013-2014 winter. Many of the trees and vines didn't do well. However, we received several feet of snow which provided ample insulation thru the severe cold temps and great moisture for the spring thaw. We also received heavy spring rains which resulted in wonderful plant growth this spring.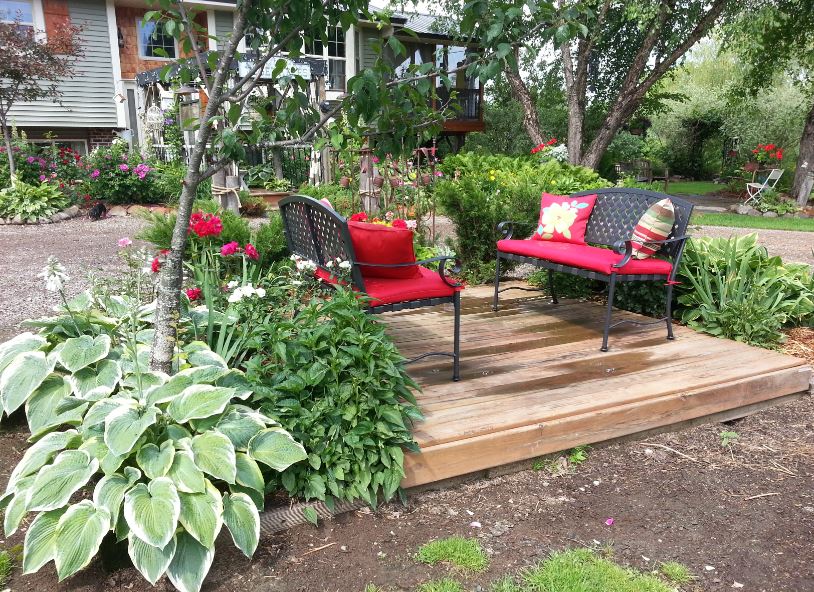 I'm a full time real estate agent. The busier I am at work, the more I garden! It's free therapy for me."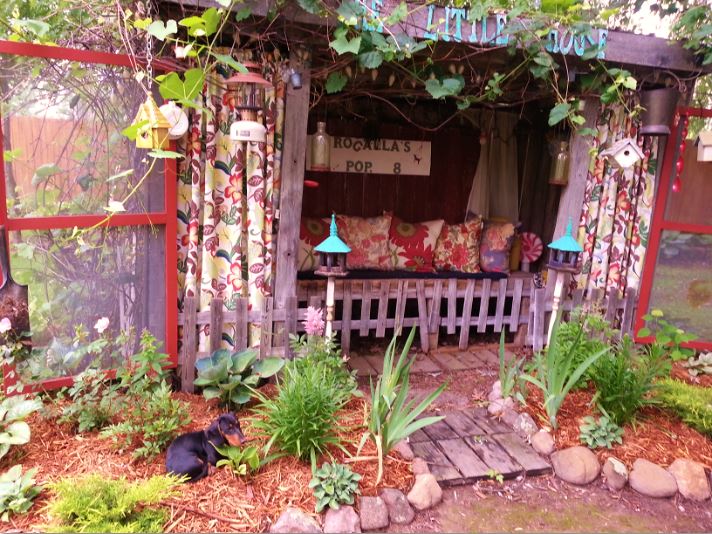 So many comfy places to sit and so many colorful plantings, Julie! You've created a beautiful haven from a busy life. I almost missed your little pup–adorable! Thanks so much for sharing.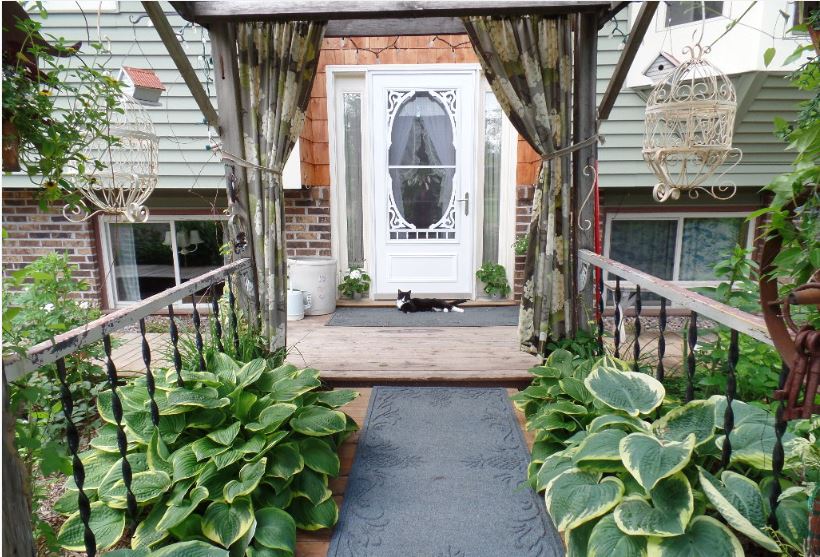 Keep sending me your garden photos, folks! I'm getting some AWESOME submissions, but I can always use tons more! Email me at [email protected]. Thanks! –Michelle