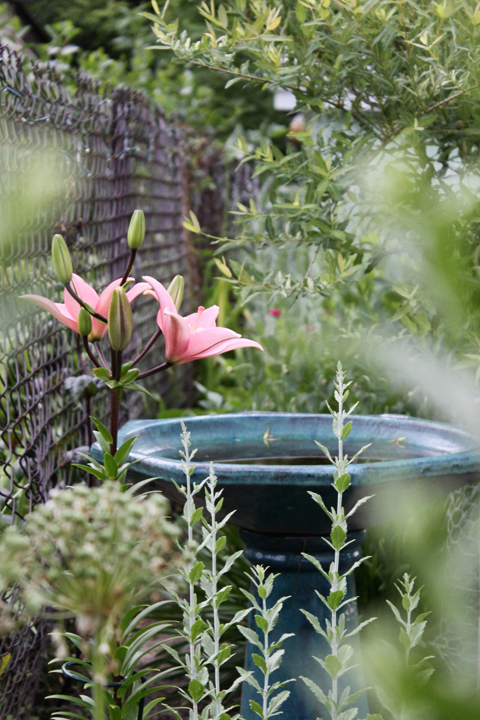 Today's photos are from Sarah Brackney. She says, "I garden in frigid USDA Hardiness Zone 4b in St. Paul, Minnesota. I'm very new to perennial gardening, having only two years under my belt.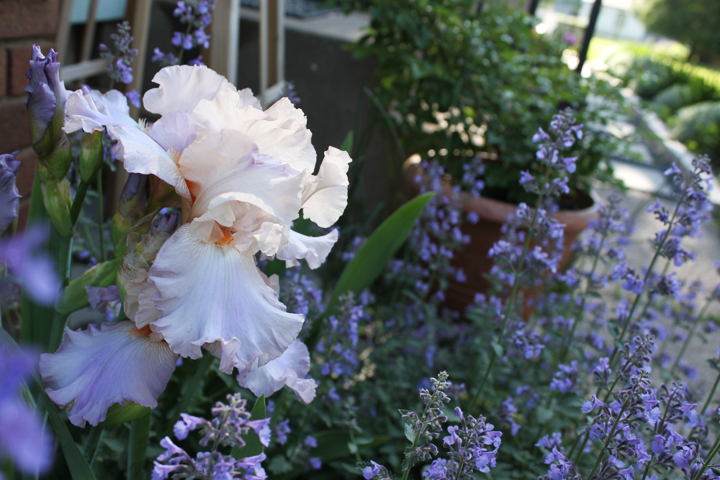 The garden on our property was unkempt and overgrown when my husband and I moved in, so I spent much of my first season ripping out everything in sight! I literally needed to start with a clean slate… because I didn't really know what I was doing – and I still don't! 🙂  The most interesting thing about my garden is that I'm completely organic and mulch free. I don't know if this will change in the future, but it seems to be working out very well for me now. My secret is a lot of well rotted manure!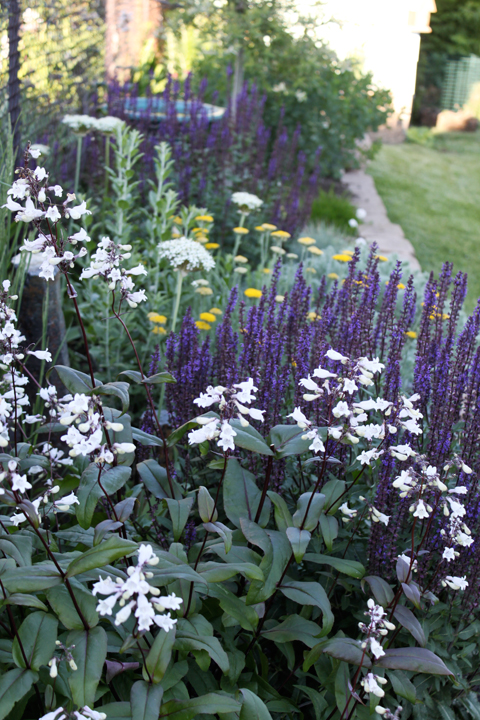 I have 5 different gardens that are all a work in progress, and a soon-to-be sixth when we install a patio at the back of our home (with a night garden around it). My gardens are far from perfect, but they've taught me so much and given me the opportunity to connect with other people in the gardening community.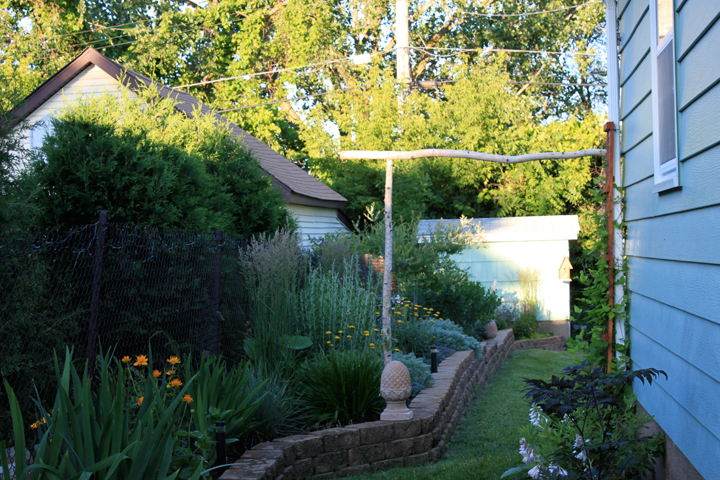 I really enjoy documenting my garden (and the different plants) and I hope that my garden photography  inspires others to grow something… or to plan interesting plant combinations.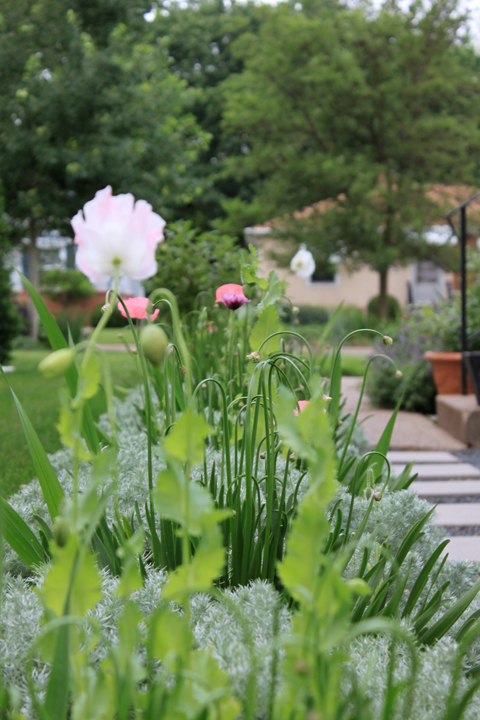 I'm definitely a fly-by-the-seat-of-my-pants gardener, rarely planning anything. I rely heavily on what I'm "drawn to" and the specific color schemes I've established for each area. I believe repetition is key to obtaining a cohesive and pleasing garden and I am really inspired by English and Swedish gardening styles.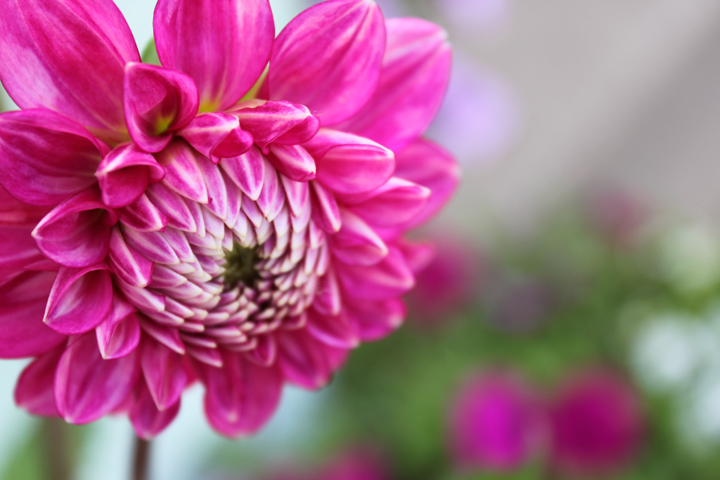 Minnesota's climate is dreadful, so I grow hardy plants like iris, salvia, artemisia, allium, clematis, achillea, and my favorite, Russian sage. This year is my first year with poppies (Oriental and Shirely) and I've found a new obsession! (Dahlias come in a close second!) I maintain a pictorial blog about our gardens HERE."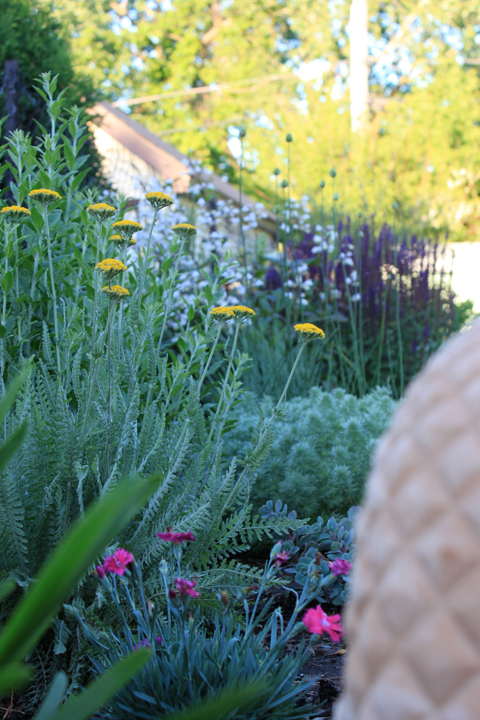 WOW, Sarah. I cannot believe you've only been gardening for two years!! Incredible!